LATEST NEWS
The 9 latest news stories are displayed below, you can also visit the
Full News Archives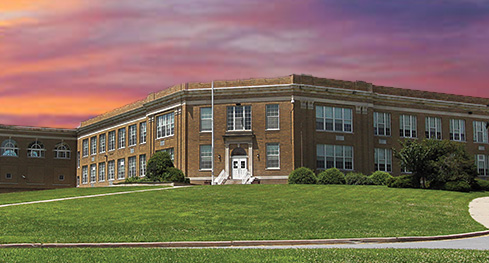 NFA Evening School will begin in October. The program will allow for more opportunities and flexibility for students.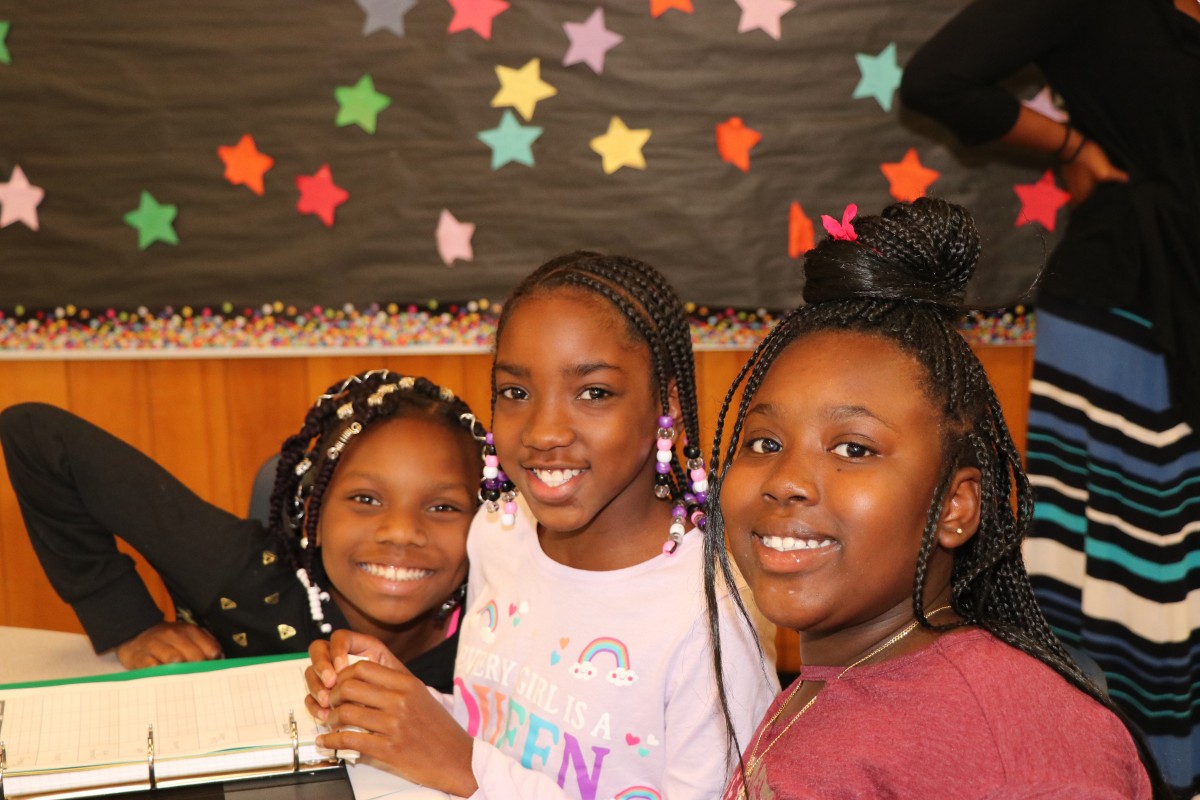 On September 9th, Fifth Grade students at GAMS participated in a Transition Program aligned with the American School Counseling Association standards focusing on organization, study skills and time management.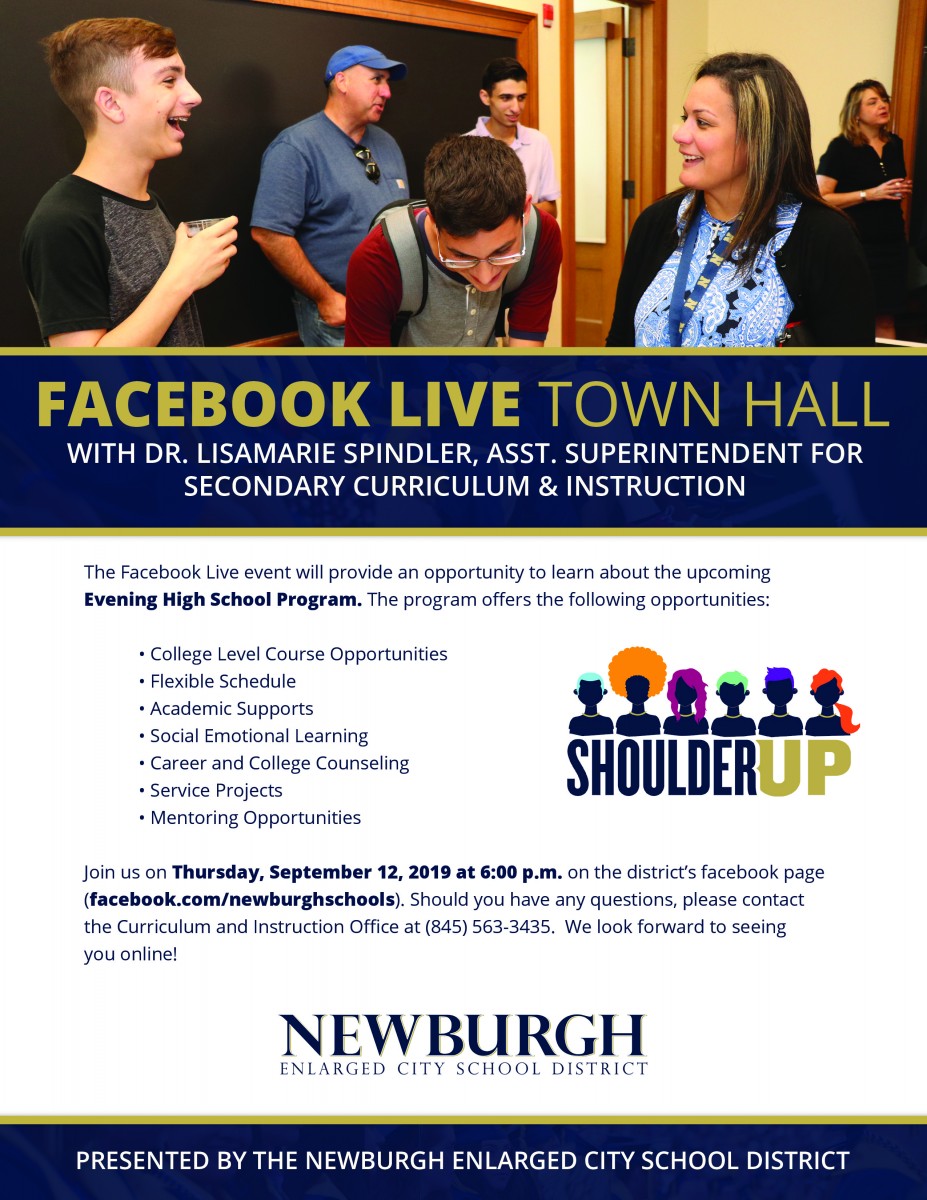 Learn about the new NFA Evening School program from Dr. Lisamarie Spindler, Assistant Superintendent for Secondary Curriculum and Instruction during a Facebook Live event on Thursday, September 12th at 6pm.
---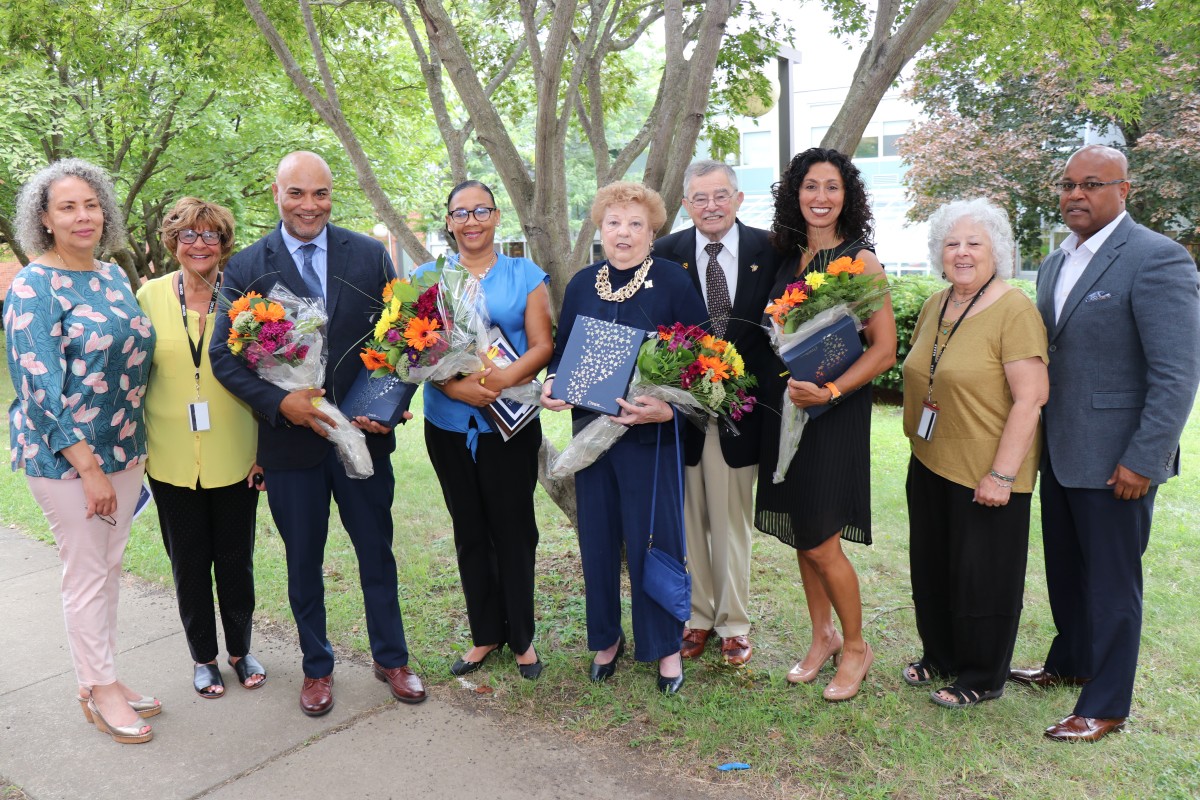 The Newburgh Enlarged City School District celebrated the first day of school with an inaugural Ring the Bell event. The event welcomed students to a new school year and celebrated community members who have had a positive impact on our children.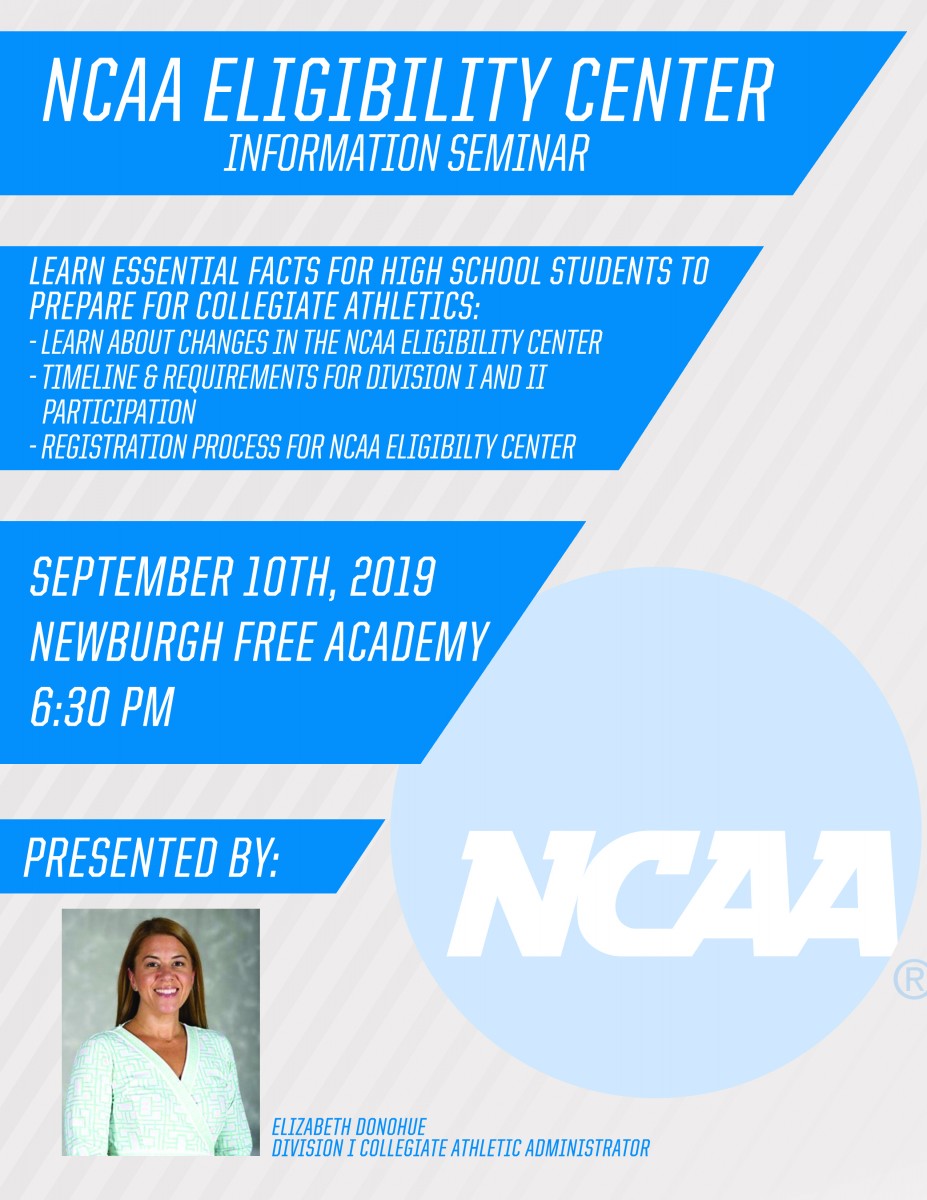 NCAA Eligibility Center will be hosting an information seminar this Tuesday, September 10th at 6:30pm at Newburgh Free Academy.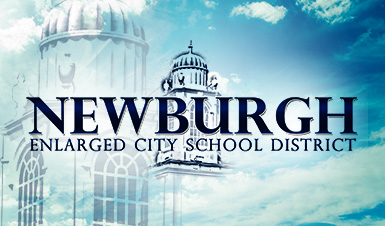 The first few days are now underway, please take a moment to read the welcome back letter from the superintendent.
---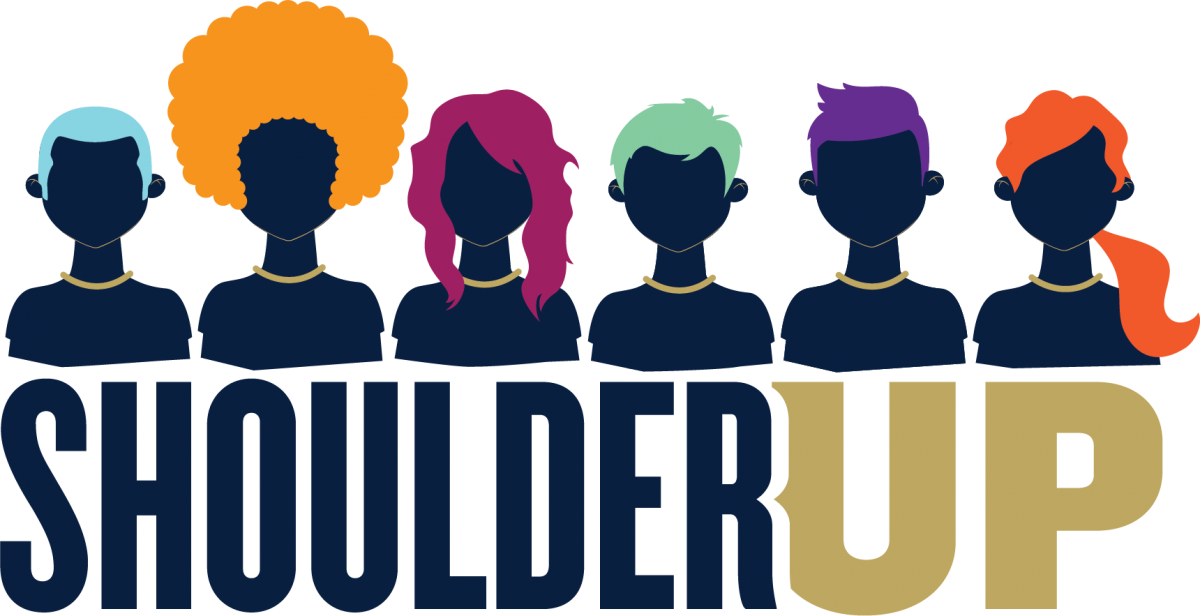 The mantra for the 2019-2020 school year is "Shoulder Up." This year's mantra can represent a few ways we can all stand tall, work together, and be proud of ourselves and our district.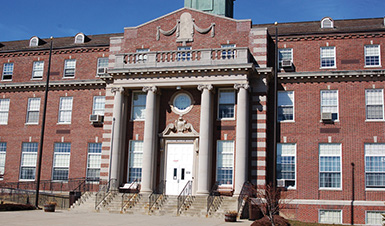 On Wednesday September 4, students should report to the following rooms to receive their schedule based on their last name. We look forward to seeing you then!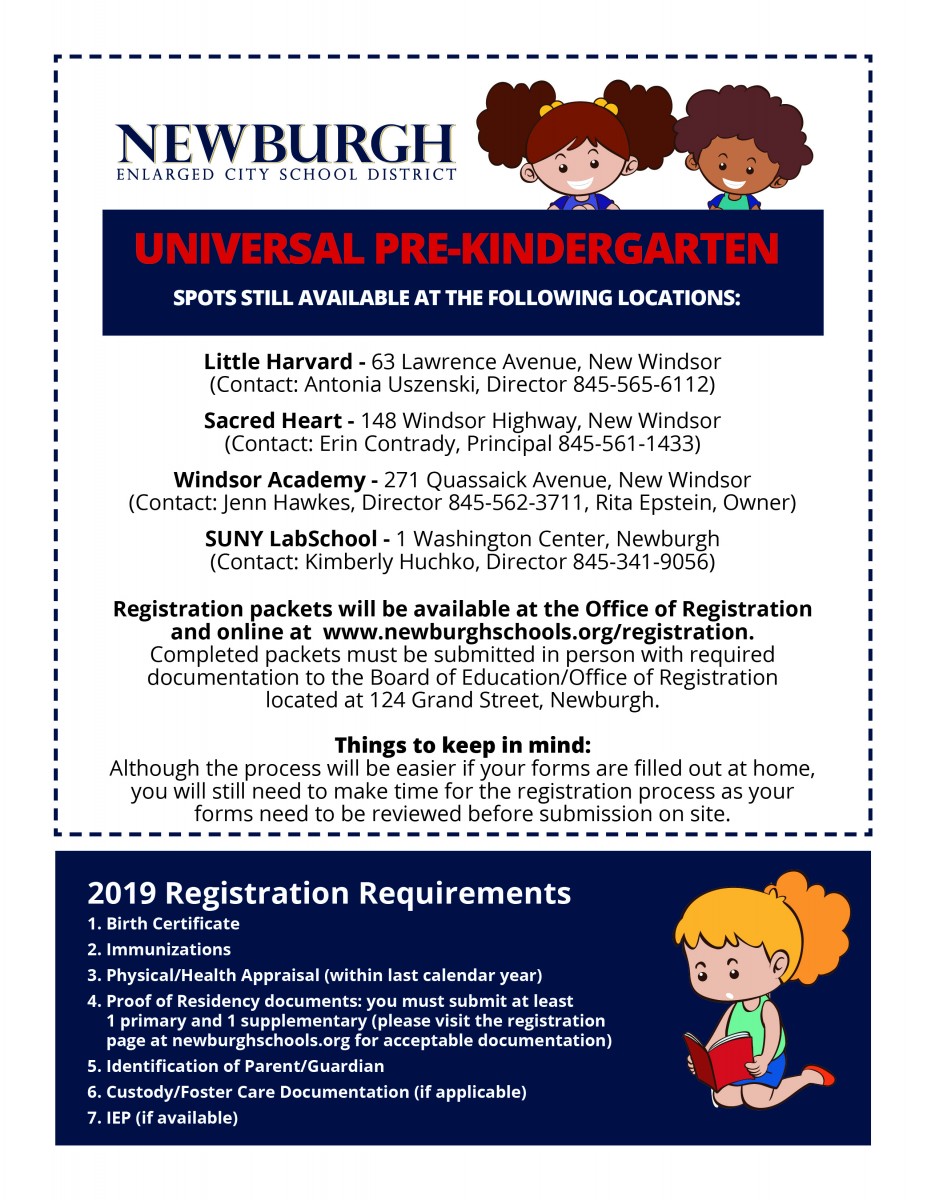 Registration packets will be available at the Office of Registration and online at www.newburghschools.org/registration.
---