LATEST NEWS
The 9 latest news stories are displayed below, you can also visit the
Full News Archives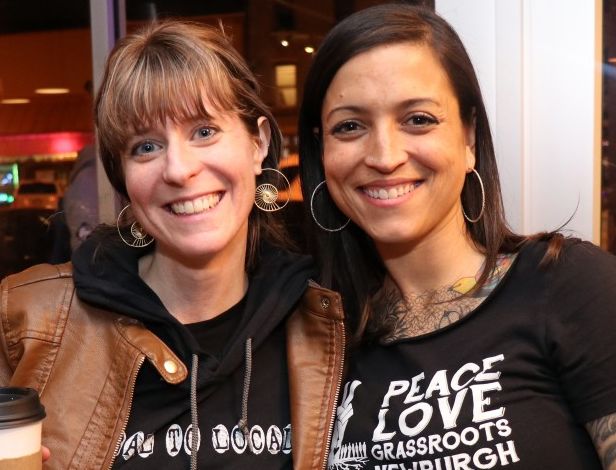 Two NFA teachers published an article about their work with our students! Congratulations! Mrs. Christine McCartney and Mrs. Jackie Hesse are English Language Arts teachers at NFA North Campus!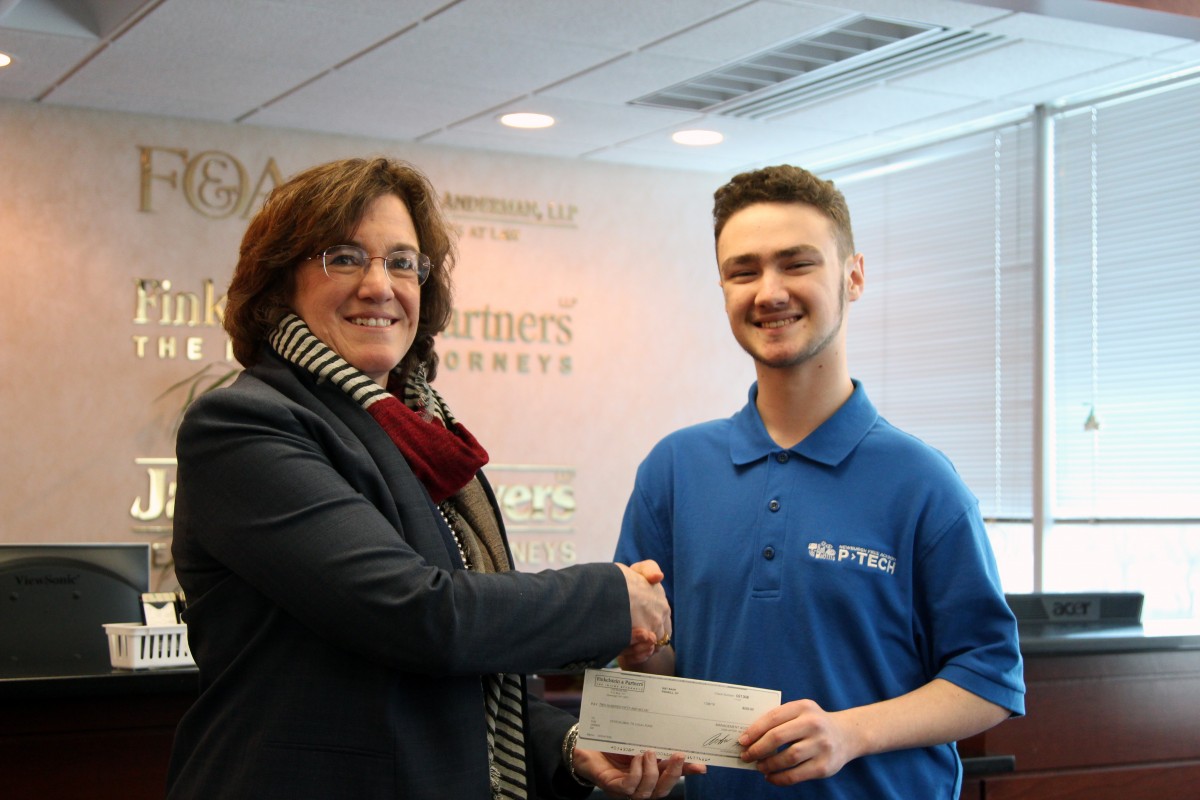 Last week, Partner from Finkelstein & Partners, Personal Injury Attorneys Nancy Morgan represented the firm while presenting Newburgh Free Academy student Matthew Wasson with a donation towards Global to Local's partnership program with Into the Wild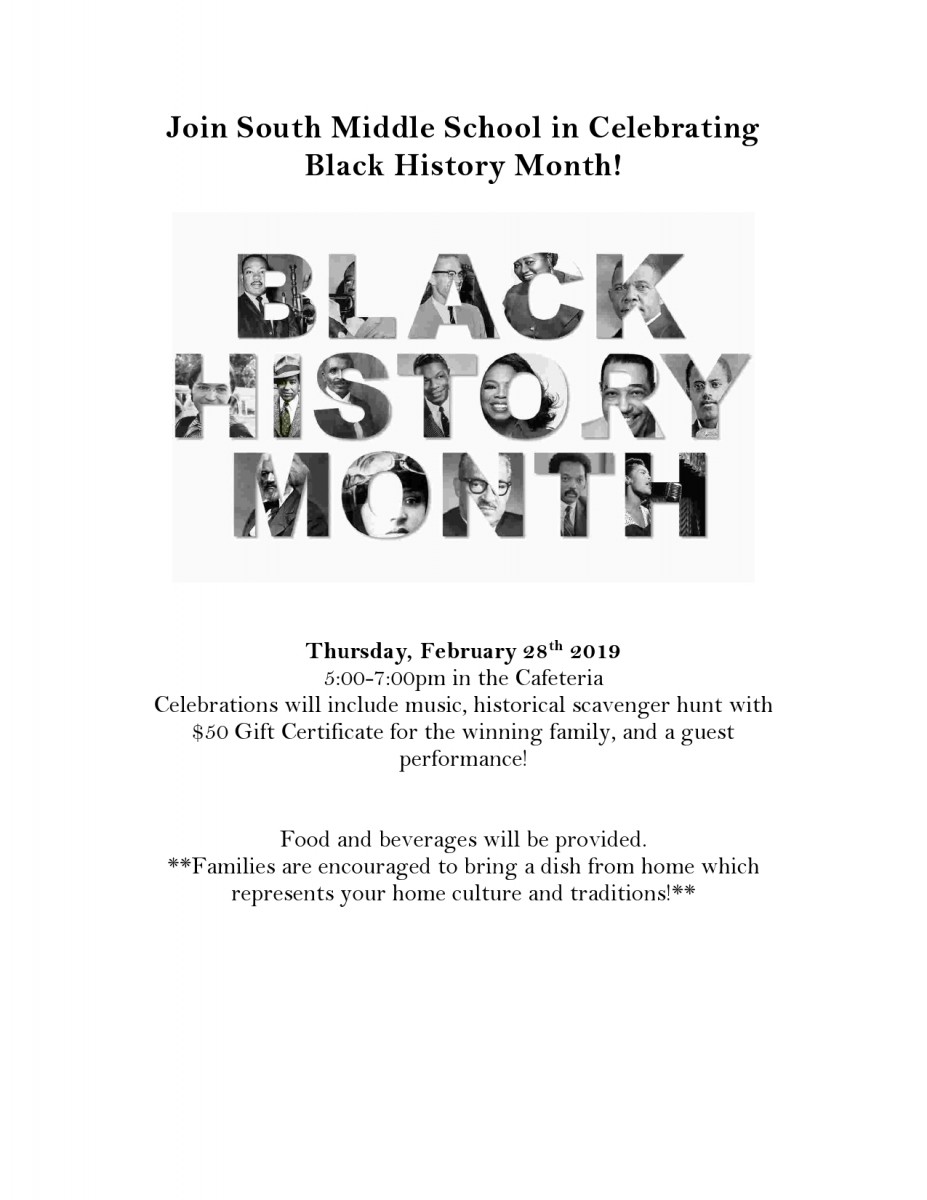 Join South Middle School for their Black History Month Celebration on Thursday, February 28th from 5pm - 7pm in the cafeteria.
---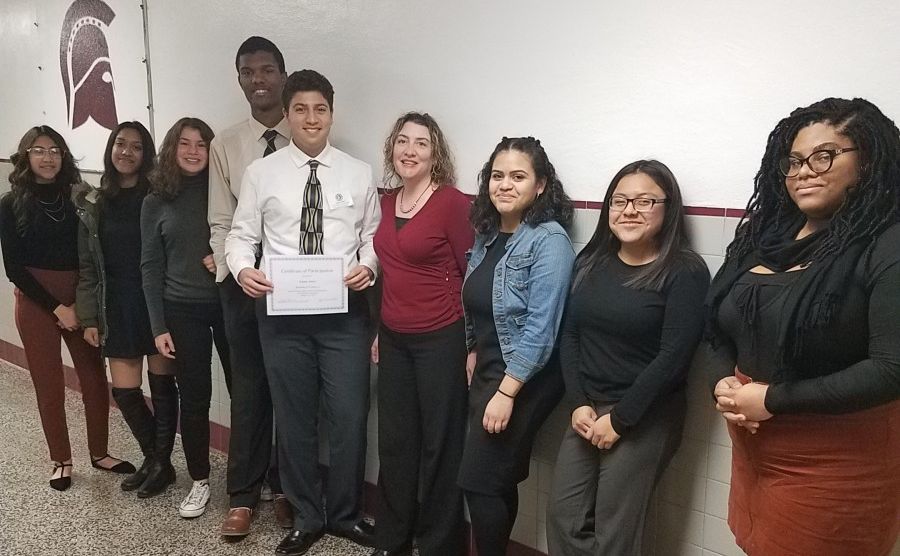 Senior Adam Amer was one of 80 students selected to present their research at JSHS from more than 100 students who applied.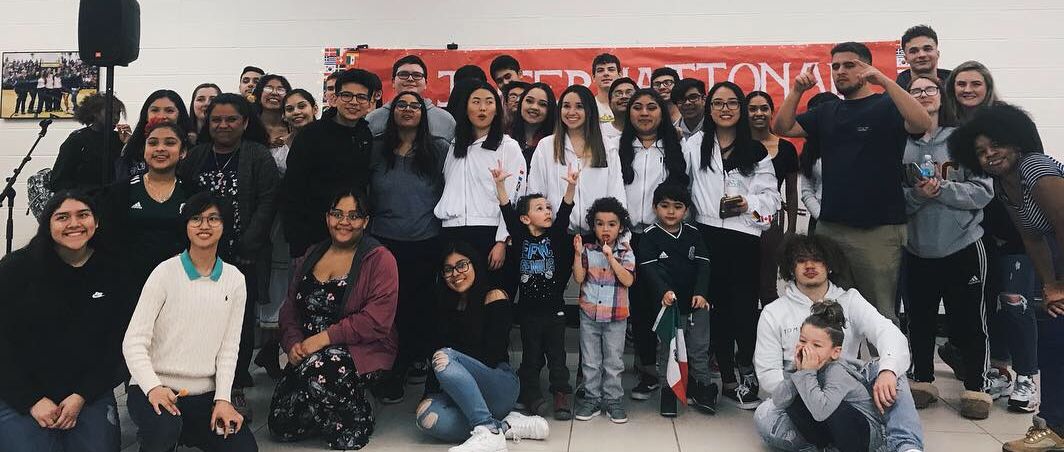 The event hosted over 200 guests, with both of NFA North's cafeterias filled. Homemade food from all around the world was donated to celebrate Newburgh's cultural diversity and celebrate the beauty in our community.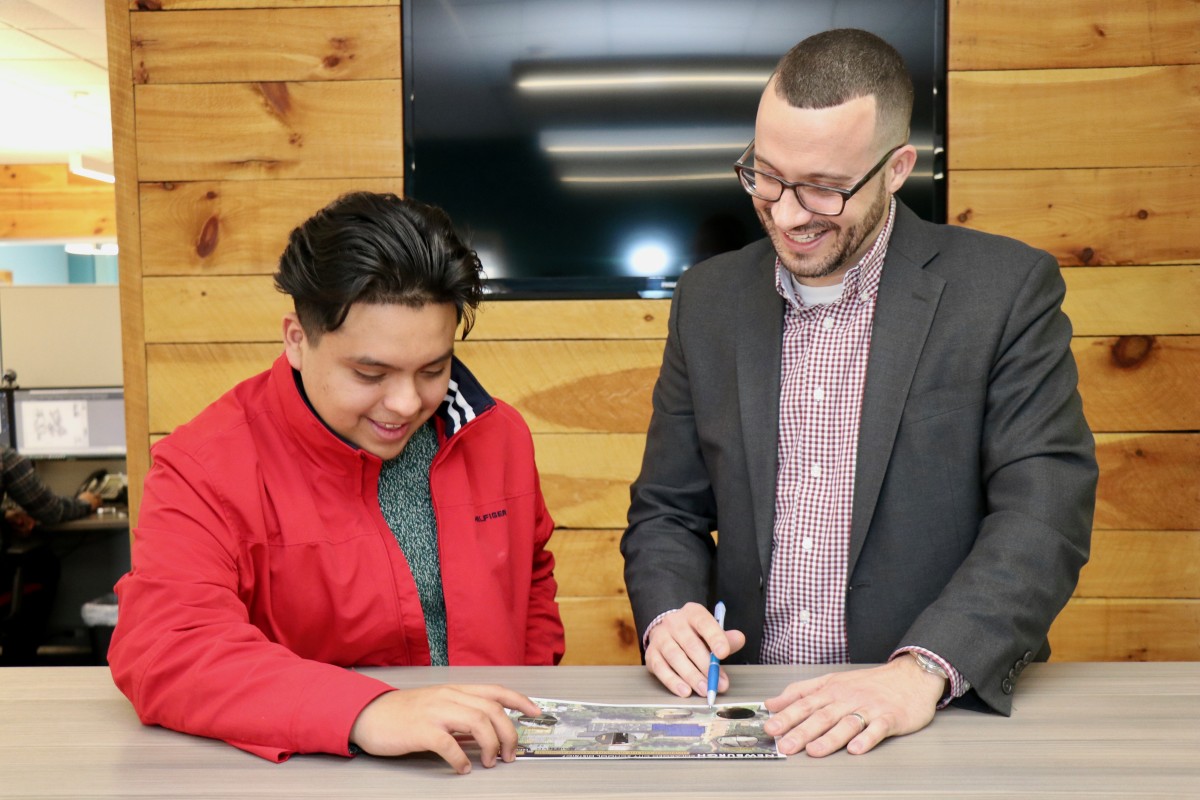 Edgar Cruz, 12th grade scholar at Newburgh Free Academy West Campus participates in a weekly internship with Clark Patterson Lee, an architecture, engineering, and planning firm located in the city of Newburgh.
---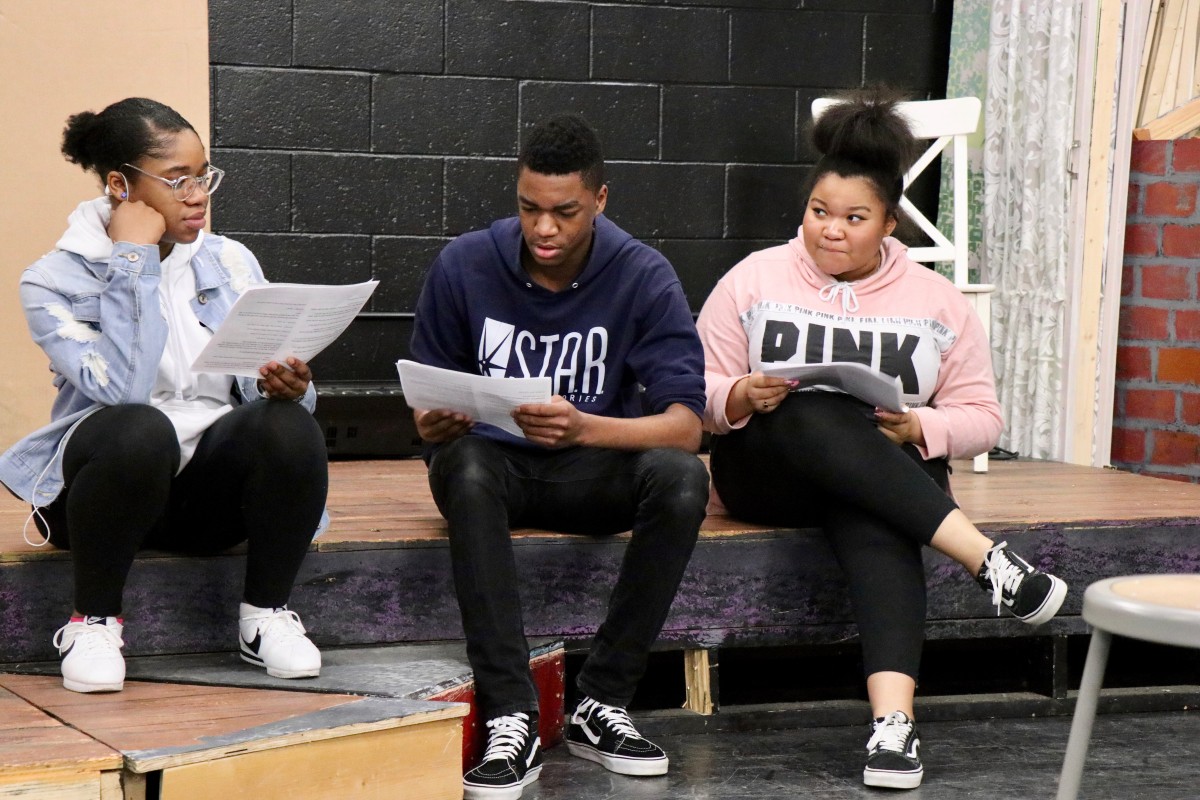 The program consists of individually created theatrical and musical performance pieces and will feature interpretations of historic events that took place while General Washington was headquartered in Newburgh.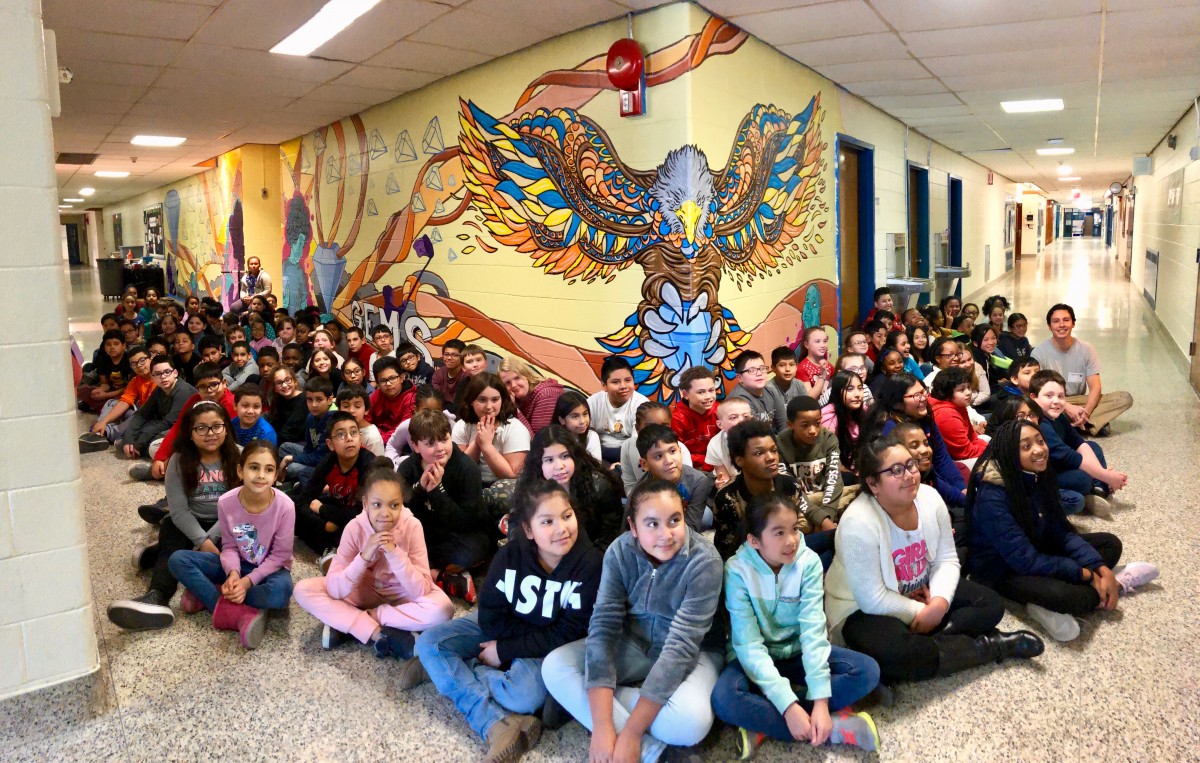 Joe Pimentel, a local muralist worked with fourth grade scholars at Meadow Hill School last week to paint a 36-foot mural in their school. Mr. Pimentel is a graduate of Meadow Hill School and was excited to be back to create his first mural in NECSD.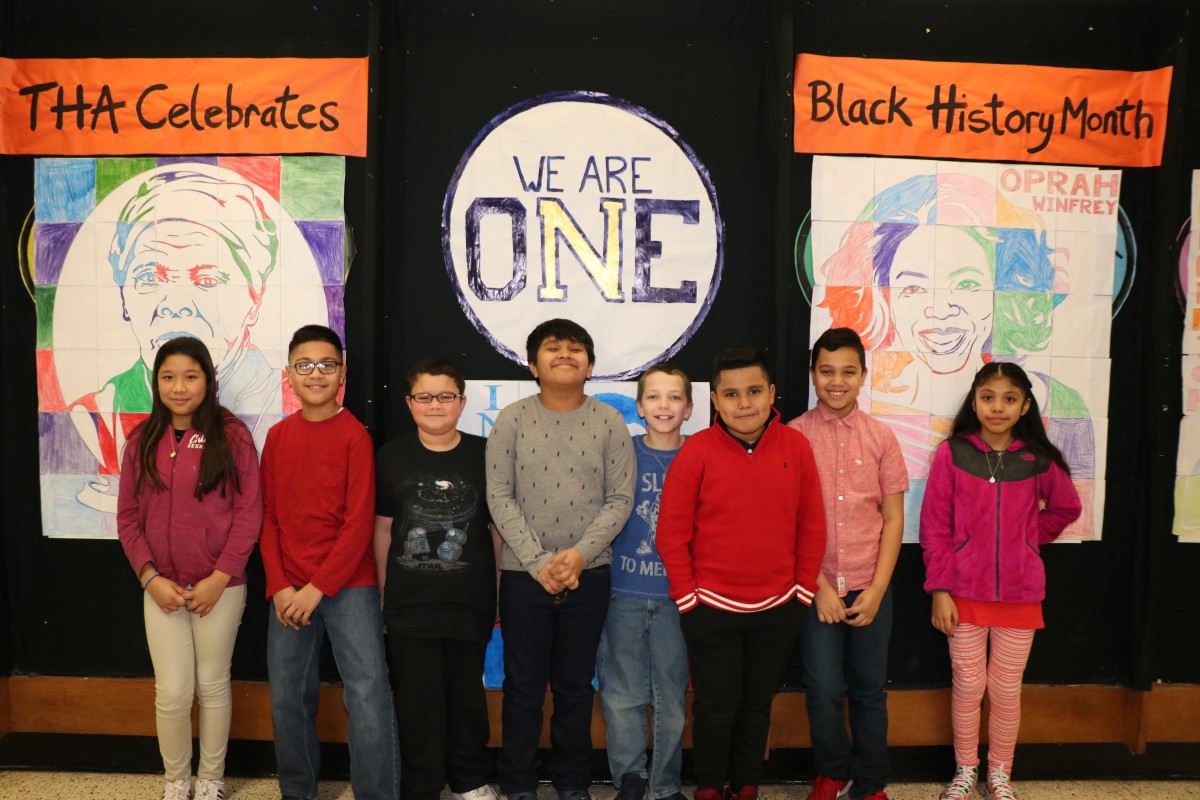 Temple Hill Academy Scholars have been recently working on a display to celebrate Black History Month.
---