Employment and Human Resources Department
General Information
The Office of Human Resources is located at 124 Grand Street in the City of Newburgh. Current vacancies are listed below and important forms and documents can be found to the right.
Anticipated Vacancies

TEACHING/ADMINISTRATOR POSITIONS

External Applicants must apply online for any Administrator or Teacher Staff positions using the OLAS online application website at www.olasjobs.org and or the District's NEW online application system : RecruitFront

NOTICE OF POSTING
CLOSING DATE
DETAILS
MISC

Support Staff Positions

Current employees please use the letter of interest for the job postings below.

Non-employees may complete the CSEA Application, along with the Letter of Interest, OR as we transition into a paperless environment, you may prefer to apply online; if so, you may do so here.
| NOTICE OF POSTING | CLOSING DATE | DETAILS | MISC |
| --- | --- | --- | --- |
Internal Postings/Vacancies-please use YOUR District email address to sign-on when applying for a position. These positions are for current employees of the Newburgh ECSD only.
Employee Health Benefits
Information about employees' health benefits can be found on the Department of Health Benefits' Webpage.



Contact Human Resources
Mr. Michael McLymore,
Asst. Superintendent, Human Resources
Dr. Pedro Roman,
Executive Director, Human Resources
Phone: (845) 563-3460
Fax: (845) 563-3468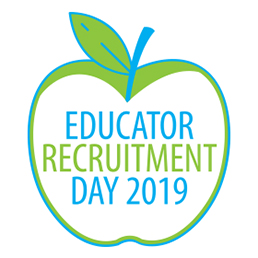 Newburgh Enlarged City School District, in partnership with Mount St. Mary College is hosting an Educator Recruitment Day on March 23, 2019. Click Here or on the logo above to learn more.