LATEST NEWS
The 9 latest news stories are displayed below, you can also visit the
Full News Archives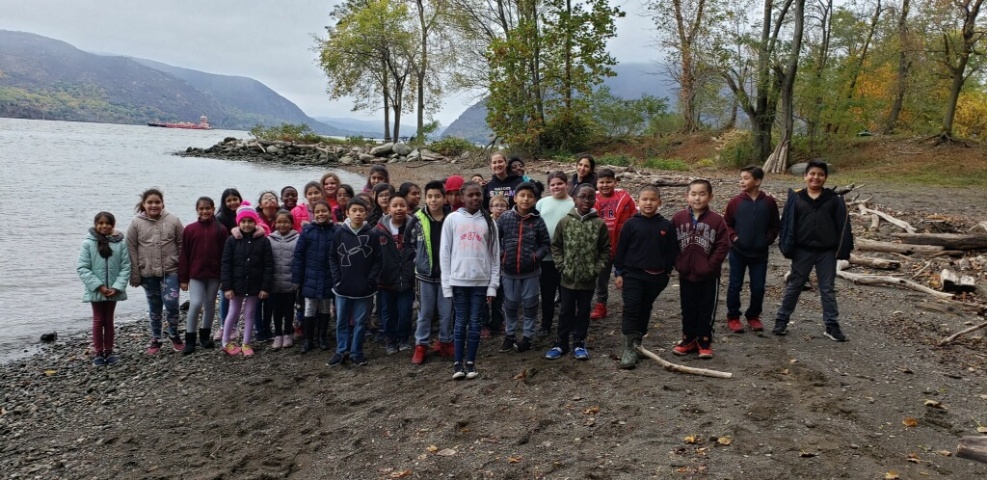 Mrs. Espinoza and Mrs. Colon-Pena's 5th grade students became "scientists" for a day, collecting and analyzing real field data during hands-on exploration of the Hudson River Estuary.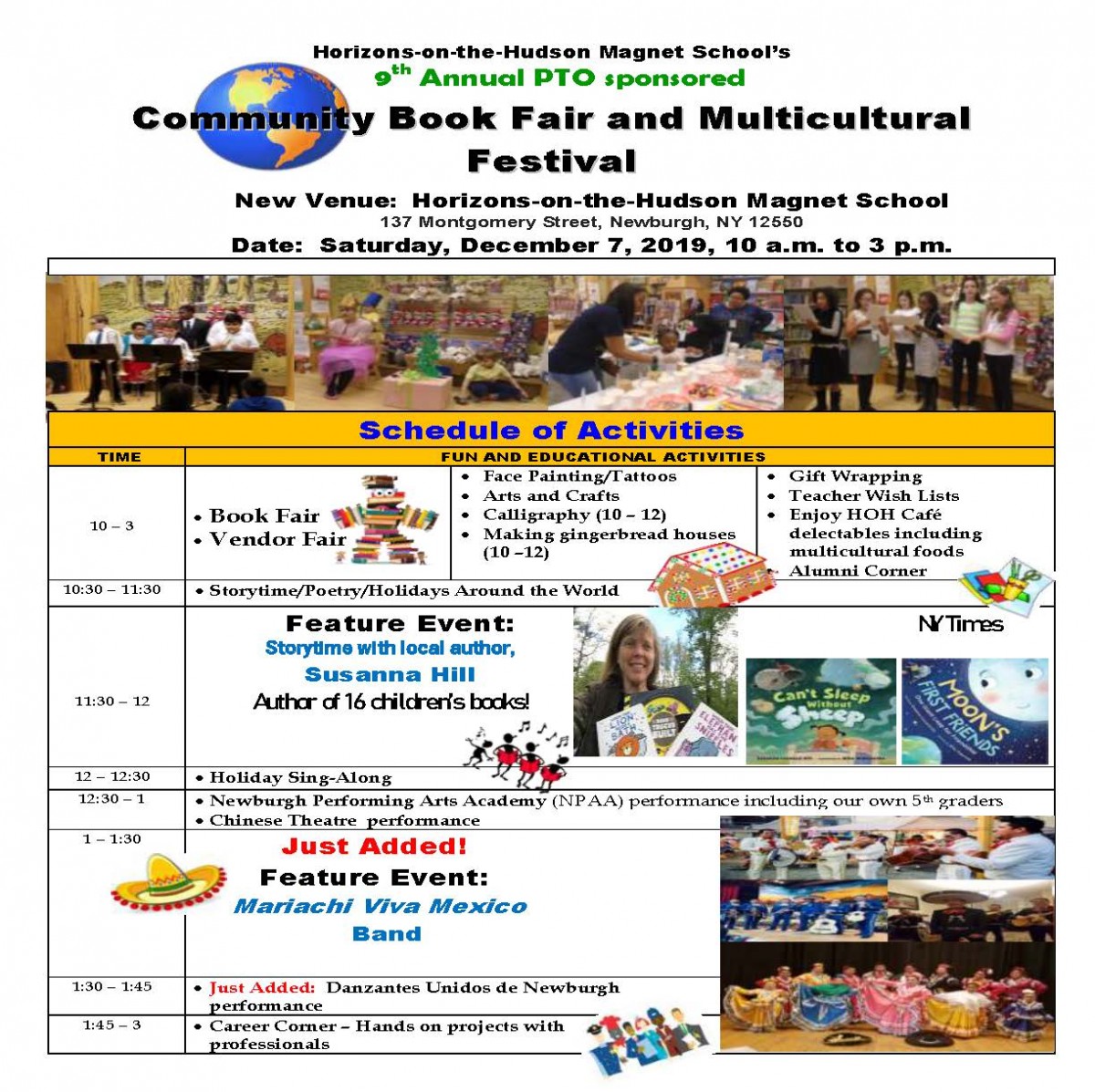 Join HOH on Saturday, December 7, 2019, from 10 a.m. to 3 p.m. for a Book Fair & Multicultural Festival.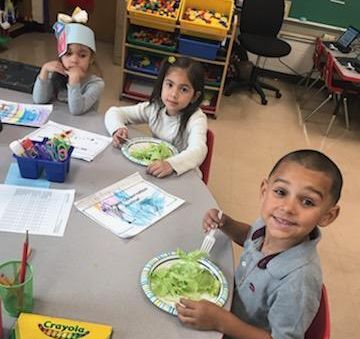 Vails Gate students in Mrs. Pearce's kindergarten class, Mrs. Vasquez's 1st grade class, and Ms. Anderson's 2nd grade class all enjoyed eating a salad grown in our hydroponics carts. Each grade level has there own hydroponics cart that they share on
---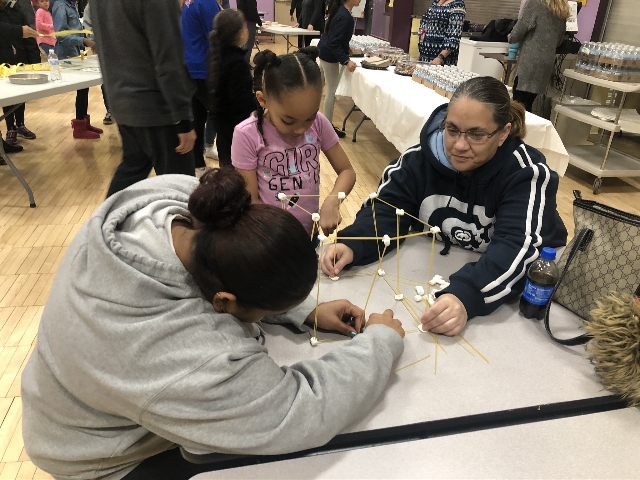 Vails Gate STEAM Academy hosted their annual STEAM Night on Thursday, 11/21. Families participated in a variety of engineering activities with their child.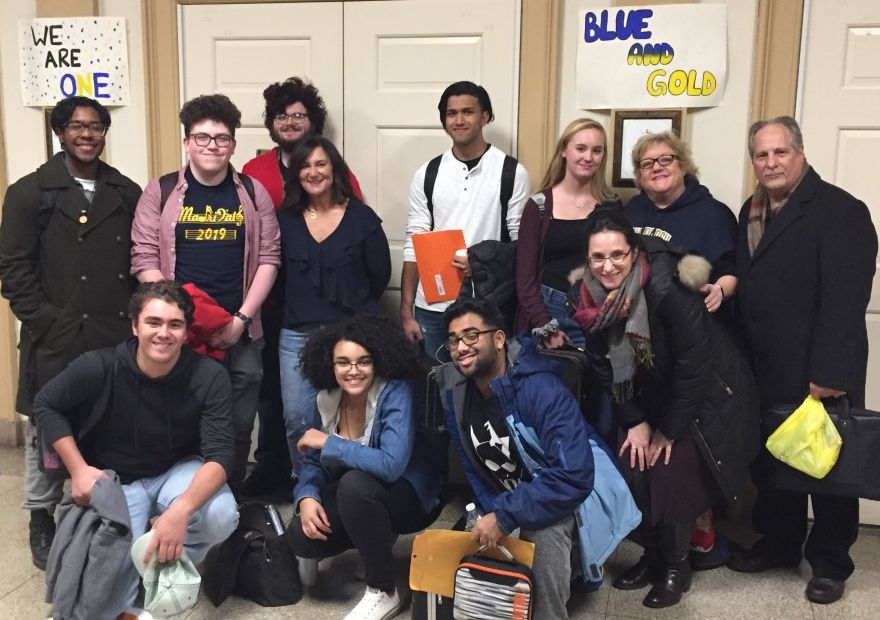 Eight students from NFA Main traveled to attend the 2019 Area All State Music Festival, competing against other student musicians in five counties for the right to perform in the Area All State Concert.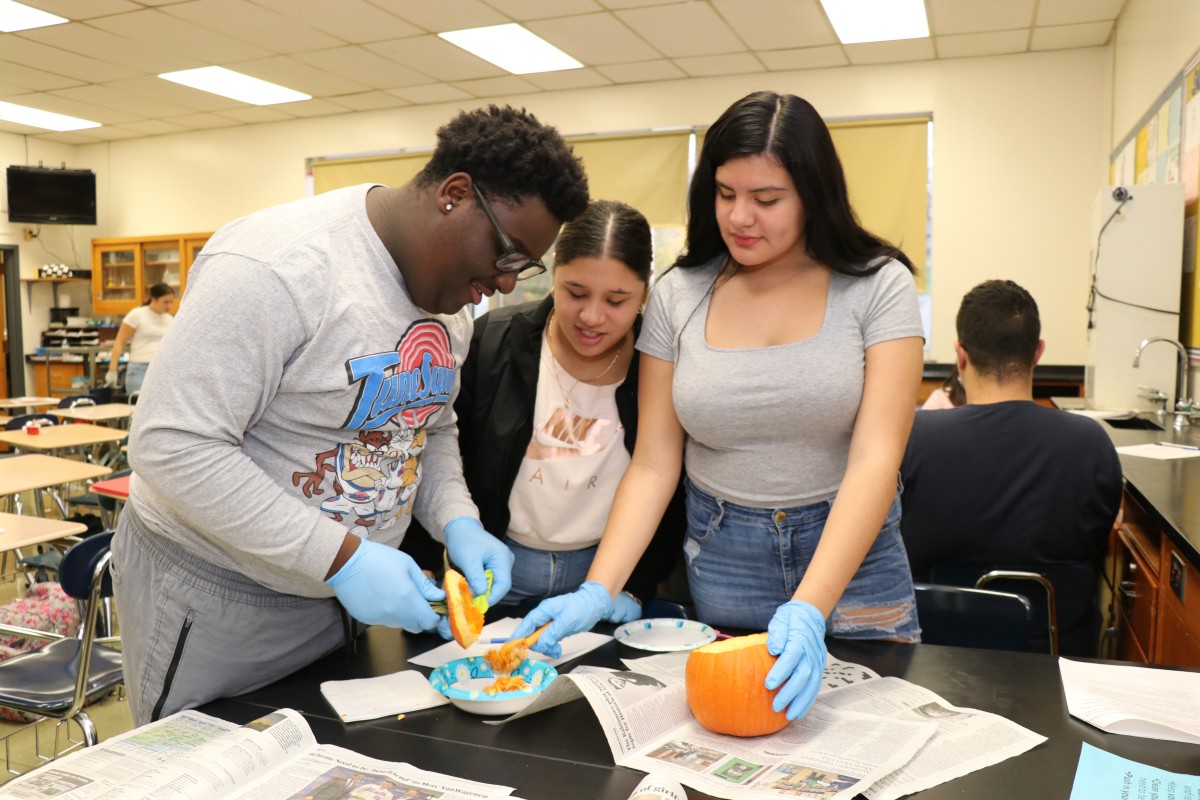 Scholars in Ms. Nancy Miller and Ms. Verna Lee's science class at Newburgh Free Academy North Campus participated in The Great Pumpkin Investigation. The purpose of the overall experiment was to determine if larger pumpkins produce more seeds.
---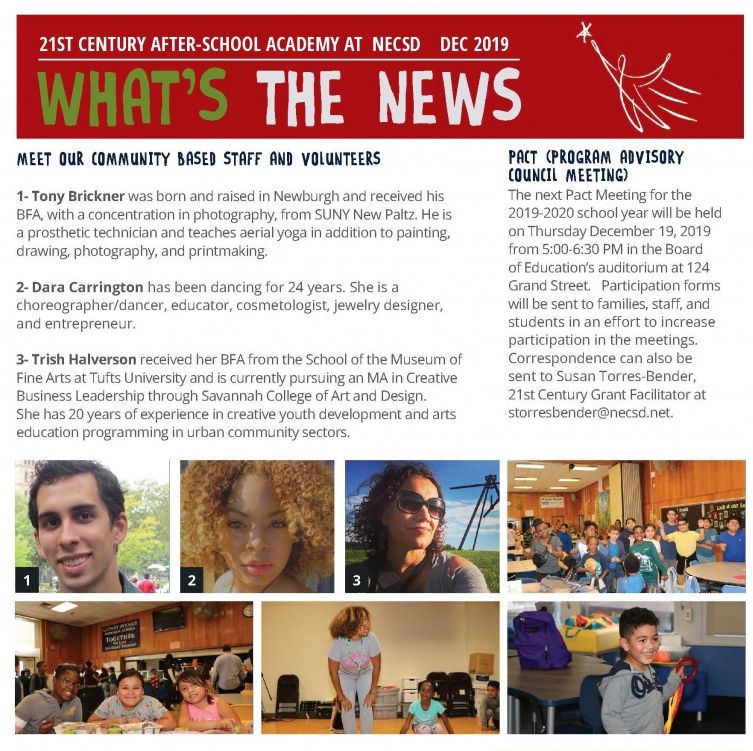 WHAT'S THE NEWS for December - TOC - Meet Our Community Based Staff and Volunteers - PACT Meeting - Family Fun Trip - Showcases - Holiday Break Dates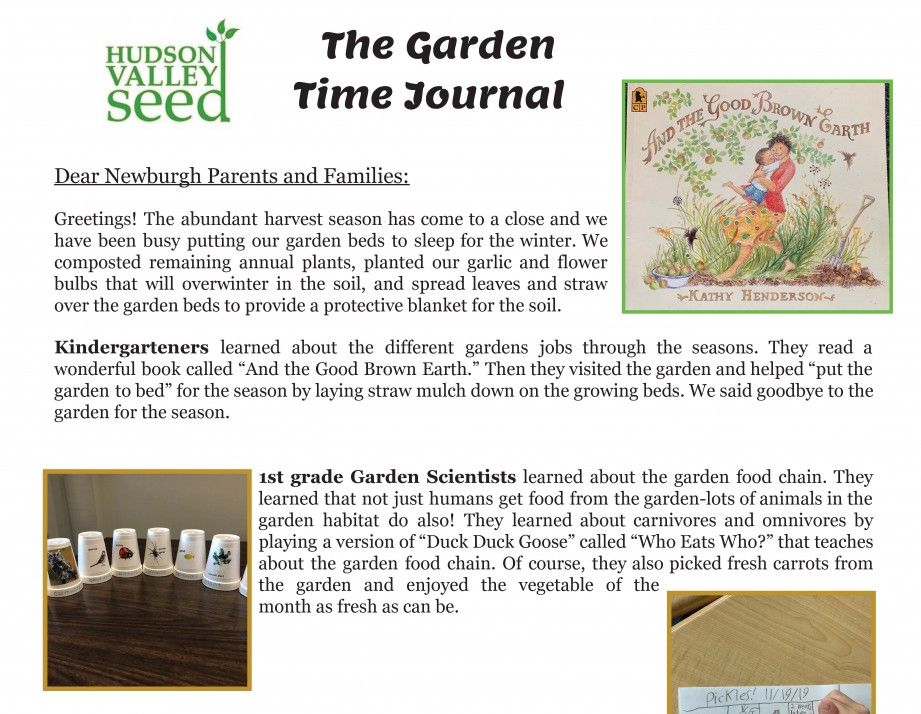 Dear Newburgh Parents and Families: Greetings! The abundant harvest season has come to a close and we have been busy putting our garden beds to sleep for the winter. We composted remaining annual plants, planted our garlic and flower bulbs that will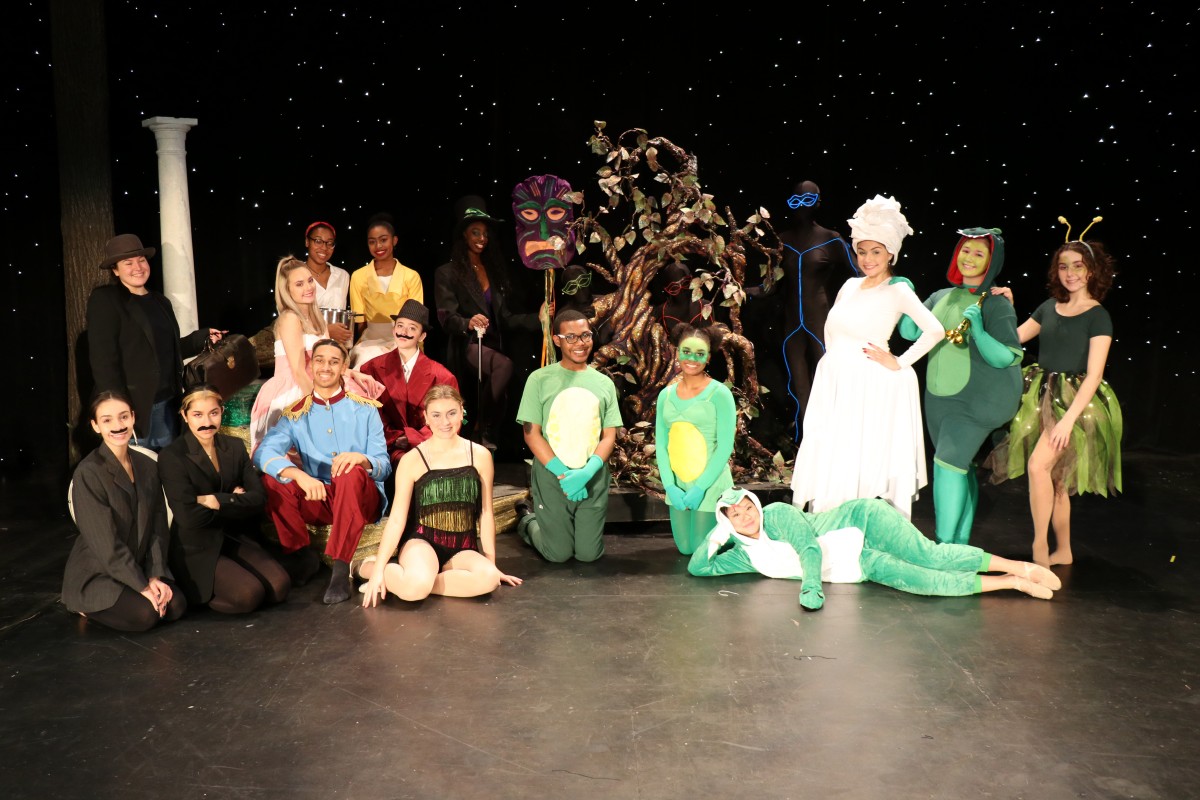 There are over 200 students involved in this all-dance production presented by the NFA Dance Classes, which include Creative Movement, Modern 1, Modern 2, and Advanced Dance.
---