Library
Welcome to the GAMS Tech Library
A link to our library catalog is below, as well as, links to all of our online resources that students have access to.
Mission Statement
The mission of the school library program in the Newburgh Enlarged City School District is to assist all students in becoming active and creative locators, evaluators and users of information to solve problems and to satisfy their own curiosity. With these abilities, students can become independent, ethical lifelong learners and readers who achieve personal satisfaction and who contribute responsibly and productively to the community and society as a whole.
Contact Your Librarian
Ms. Kathleen Finnerty
Email: kfinnerty@necsd.net
Library Catalog

Destiny Quest is our in-school library catalog system. Click the image above to search our school library. If you can't find it at the GAMS Tech Library, you can also try searching the Newburgh Free Library
Online Research and Resources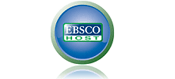 EBSCO Host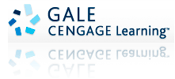 GALE Cengage Learning

All links should work inside the district (no pw needed). The librarians have passwords to access databases from home.