2022 Extended School Year Program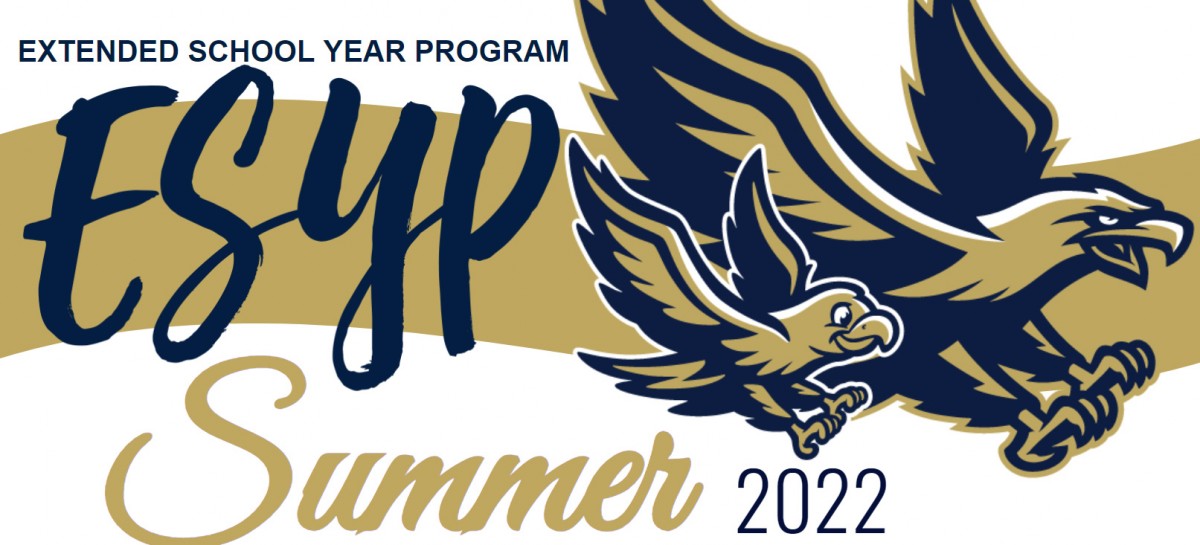 To Register Use the buttons provided under the Elementary or Secondary program sections
"we are providing our community with an extensive
in-person Extended School Year Program"
Welcome to ESYP
The District is excited to announce that we are providing our community with an extensive in-person Extended School Year Program.
In addition to essential academic skills in reading, writing, and math, ESYP will be offering programs in the arts and music, LEGOS, robotics, swimming, physical education, project-based learning, exposure to our vast Career and Technical Education programs, mindfulness techniques to support social-emotional learning and more!
Our Extended School Year Program lineup is engaging, interactive, and jam packed with fun and enrichment. It will be a boost for the brain, body and soul!
The school breakfast and lunch program will continue through the summer months. Free meals will be provided for all scholars at select locations throughout our District, Monday through Friday in order to provide continued support to our scholars and their families. Locations and times will be posted on district website.
The NECSD community strives to support our scholars with the skills and tools they need to become successful leaders beyond Academy Field …year-round. ESY Programs will begin on Tuesday, July 6th with most programs running for 6 weeks. Online registration begins on May 12th, 2022.
Course Offerings
Traditional Elementary ESYP Program
The Newburgh Enlarged City School District will be offering a three week summer program at each of the Elementary and K-8 buildings. The program will run Monday - Thursday from 9:15AM - 1:15PM.
The Deadline to register is May 20, 2022

Monday, July 11th - Thursday, July 28th 2022
Balmville, Gidney Avenue, Vails Gate, Fostertown and Meadow Hill

Monday, August 1st - Thursday, August 18th 2022
New Windsor, Temple Hill Academy, Horizons-on-the-Hudson & Gardnertown

If you are interested in having your child attend the program, CLICK HERE to complete the short interest survey to inform planning for summer learning and enrichment opportunities. You will be contacted to confirm your child's registration.
Summer Lego Academy
The 2022 Summer LEGO Academy will be held at the Meadow Hill School and available to 60 students (entering 1st graders - entering 5th graders from GAMS, HOH, Balmville, and Vails Gate).
The program will run Monday - Thursday, from July 11th 2022 - July 21st 2022, and Monday - Wednesday from July 25th 2022 - July 27th 2022 for four hours each day from 8:15 am - 12:15 pm.
*IF YOU PREVIOUSLY FILLED OUT THE INTEREST FORM YOU STILL NEED TO REGISTER/APPLY*
Black Rock STEM Program at Black Rock Forest
This five-week summer program will serve up to 90 scholars in the Newburgh Enlarged City School District that will be in grades 3 - 9 in September 2022.
The program will begin on Monday, July 11, 2022 and end on Thursday, August 11, 2022.
The program will run four days a week, Monday through Thursday.
STEM scholars will participate in this hands-on, activity based program at Black Rock Forest from 9am - 1pm.
*SCHOOL MEALS AND TRANSPORTATION WILL BE PROVIDED*
Registration Form For All ESYP Programs Below
Empire Drumline
(Grades 6 -12)
(July 11 - August 11)
*NFA Main*
Empire Guitar Club
(Grades 6 -12)
(August 1 - August 11)
*NFA Main*
Empire Steel Pan
(Grades 6 -12)
(July 11 - July 28)
*NFA Main*
Empire STEAM Focus on the Arts
(Grades 6 -12)
(July 11 - August 11)
*NFA Main*
Empire STEM through Nature
(Grades 6 -8)
(July 11 - August 11)
*NFA Main*
Empire Visual Arts
(Grades 6 -8)
(July 11 - August 11)
*NFA Main*
Empire Archery
(Grades 6 -12)
(2, 2-week sessions during July 11 - August 4)
*NFA Main*
Empire Gardening and Outdoors
(Grades 6 - 12)
(July 11 - August 11)
*NFA Main*
Empire Swimming
(Grades 6 -12)
(July 11 - August 11)
*NFA Main*
Empire Fitness, Health, and Wellness
(Grades 6 -12)
(July 11 - August 11)
*NFA Main*
Empire Culinary
(Grades 6 - 8)
(July 11 - August 11)
*NFA Main*
Empire Culinary
(Grades 9 - 12)
(July 11 - August 11)
*NFA Main*
Empire Film & Fiction
(Grades 6 - 8)
(July 11 - August 11)
*NFA Main*
Empire Cosmetology for 11th Grade Scholars
(July 11 - July 21)
*NFA Main*
Empire Introduction to Cosmetology
(Grades 6 - 8)
(July 25 - July 28)
*NFA Main*
Empire Cosmetology
(Grades 9 - 12)
(August 1 - August 11)
*NFA Main*
Empire Crocheting and Crafts
(Grades 6 - 10)
(July 11 - August 11)
*NFA Main*
Empire Coding & Robotics
(Grades 6 - 10)
(July 11 - August 11)
*NFA Main*