Before Broadway Theater Co. Presents: a staged reading of The Birthday Hours
Talented NFA Main Junior, Steven Baltsas has written a beautiful play, The Birthday Hours, which will be having its world premiere reading in the Black Box Theatre at NFA Main Campus on June 5th at 6pm. In The Birthday Hours, "a girl is greeted by mysterious visitors upon returning to her old neighborhood on her 18th birthday." It is a beautiful show filled culture, tradition, and love that anyone and everyone can relate to.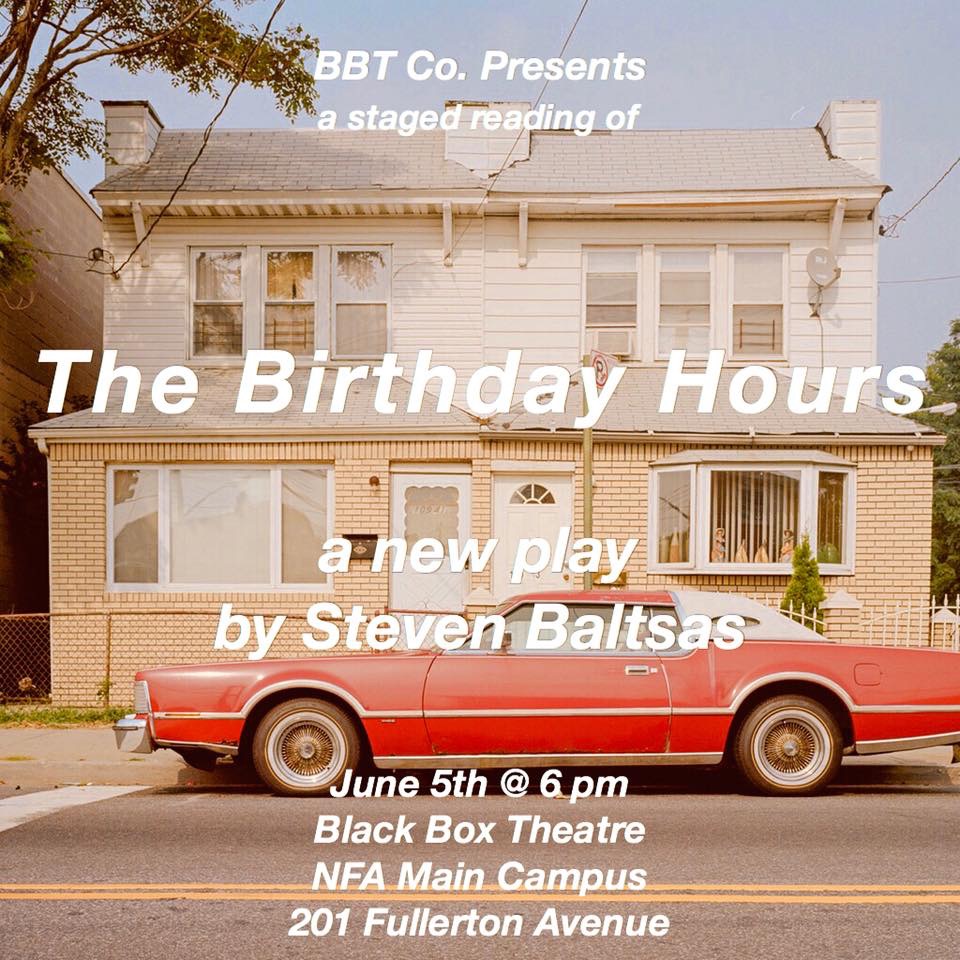 TEACHERS: Are you and your students doing something great? Please contact your Communication Strategist. We'd love to attend or post your pictures and recap to highlight the amazing accomplishments throughout our district! Grades PreK-5 Angela Wise (angela.wise@necsd.net) and Grades 6-12 Cassie Sklarz (cassie.sklarz@necsd.net).