NOTICE: This post is over 180 days old. This information may be outdated if you're looking for new or upcoming information.
GAMS - A Family Affair to Celebrate Memorial Day!
GAMS hosted several special visitors from across all different military branches, in honor of the upcoming Memorial Day Holiday, that read to scholars on Friday, May 25th 2018.
However, one special visitor has a family tie to GAMS. Major Ramos from the United States Army is married to GAMS 2nd Grade Teacher, Mrs. Ramos. This dynamic duo has traveled near and far, with this past year settling in right here in Newburgh.
Major Ramos and Mrs. Ramos have one important thing in common, they both are teachers! The Major teaches Computer Science over at West Point and shared his love of teaching with his wife's scholars. He also shared with the students that he has been in the military since age 17, going on a sixteen year career with the United States Army.
Thank you Major Ramos for your service and for stopping by!
❤️
TEACHERS: Are you and your students doing something great? Please contact your Communication Strategist. We'd love to attend or post your pictures and recap to highlight the amazing accomplishments throughout our district! Grades PreK-5 Amanda McDowell (amcdowell@necsd.net) and Grades 6-12 Cassie Sklarz (csklarz@necsd.net).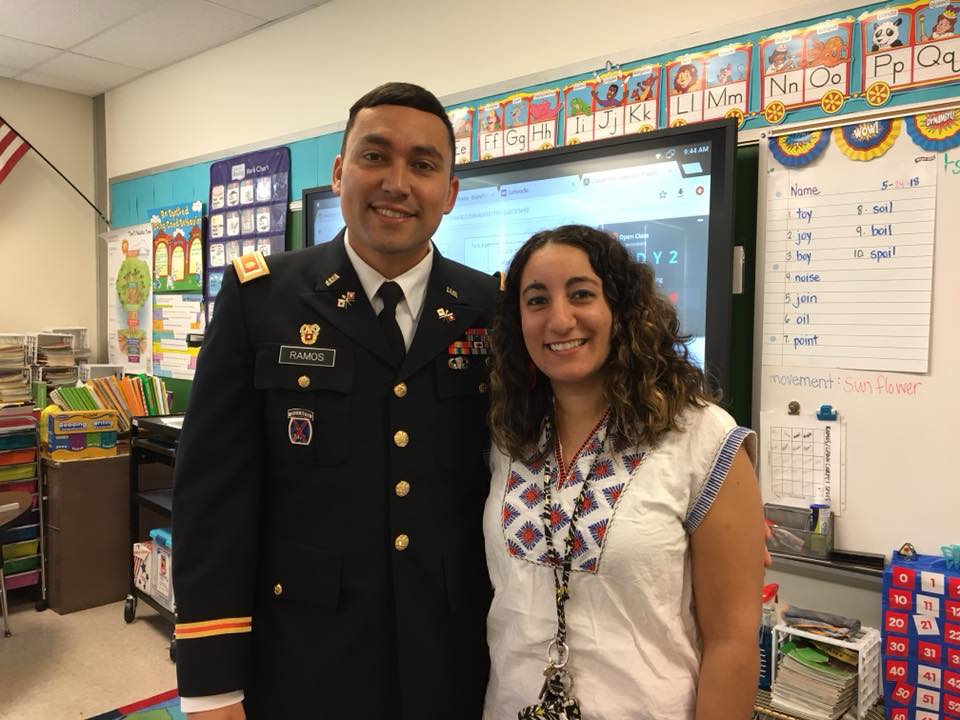 Date: 2018-05-25 15:38:16