NOTICE: This post is over 180 days old. This information may be outdated if you're looking for new or upcoming information.
NFA Main's Supriya Makam Honored by State Senator, William J. Larkin, Jr.
Supriya Makam was honored by State Senator, William J. Larkin, Jr. as a result of being named a Distinguished Finalist for New York's Top Youth Volunteers of 2018. A letter from Senator Larkin read: "This outstanding accomplishment perfectly exemplifies what is great about the young people in New York State and you should be very proud of yourself. I hope that the enclosed resolution, brought before the entire New York State Senate, will add to the celebration of this exceptional achievement."
School counselors and assistant principals joined principal, Mr. Rodriguez to celebrate the students. Assistant Principals included: Ms. Margaret Chesser, Ms. Susan Valentino, Mr. Robert Shust, Mr. Roberto Cruz, and Mr. Mike Ragusa. School Counselors included: Mr. Eric Katz, Ms. Pam Bonsu, Mr. Tom Hill, Mrs. Melanie Roman, Ms. Tara Jones, Ms. Heather Kraus, and Mr. Sam Rogers. Mr. Ron Montalto, athletic director was also there to celebrate.
TEACHERS: Are you and your students doing something great? Please contact your Communication Strategist. We'd love to attend or post your pictures and recap to highlight the amazing accomplishments throughout our district! Grades PreK-5 Amanda McDowell (amcdowell@necsd.net) and Grades 6-12 Cassie Sklarz (csklarz@necsd.net).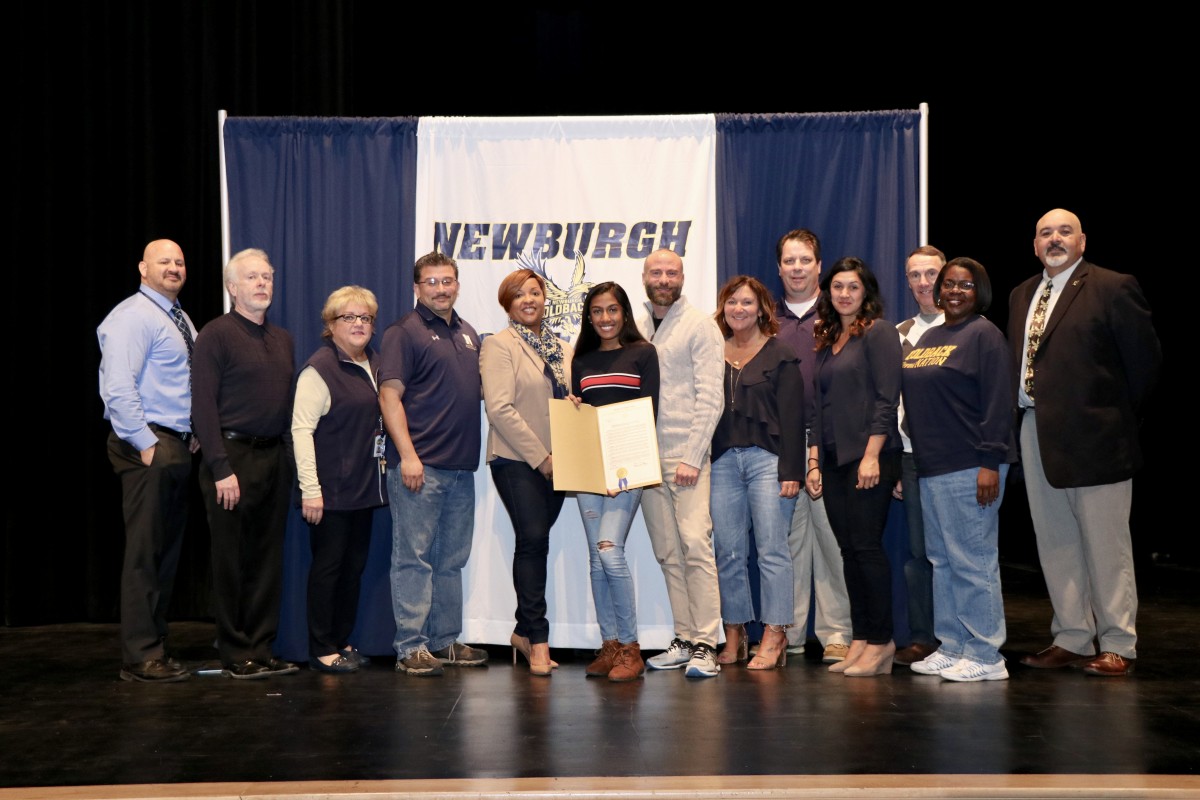 Date: 2018-04-23 13:34:11