NOTICE: This post is over 180 days old. This information may be outdated if you're looking for new or upcoming information.
Facebook Live Chat with Superintendent Dr. Roberto Padilla
On Monday, April 23, 2018, from 6PM until 7PM, the superintendent is looking forward to sharing information on the 2018-2019 school budget and more. Please take the opportunity to join in and chat with him live about the topics we all care about throughout the district.
You can join the chat at http://www.facebook.com/newburghschools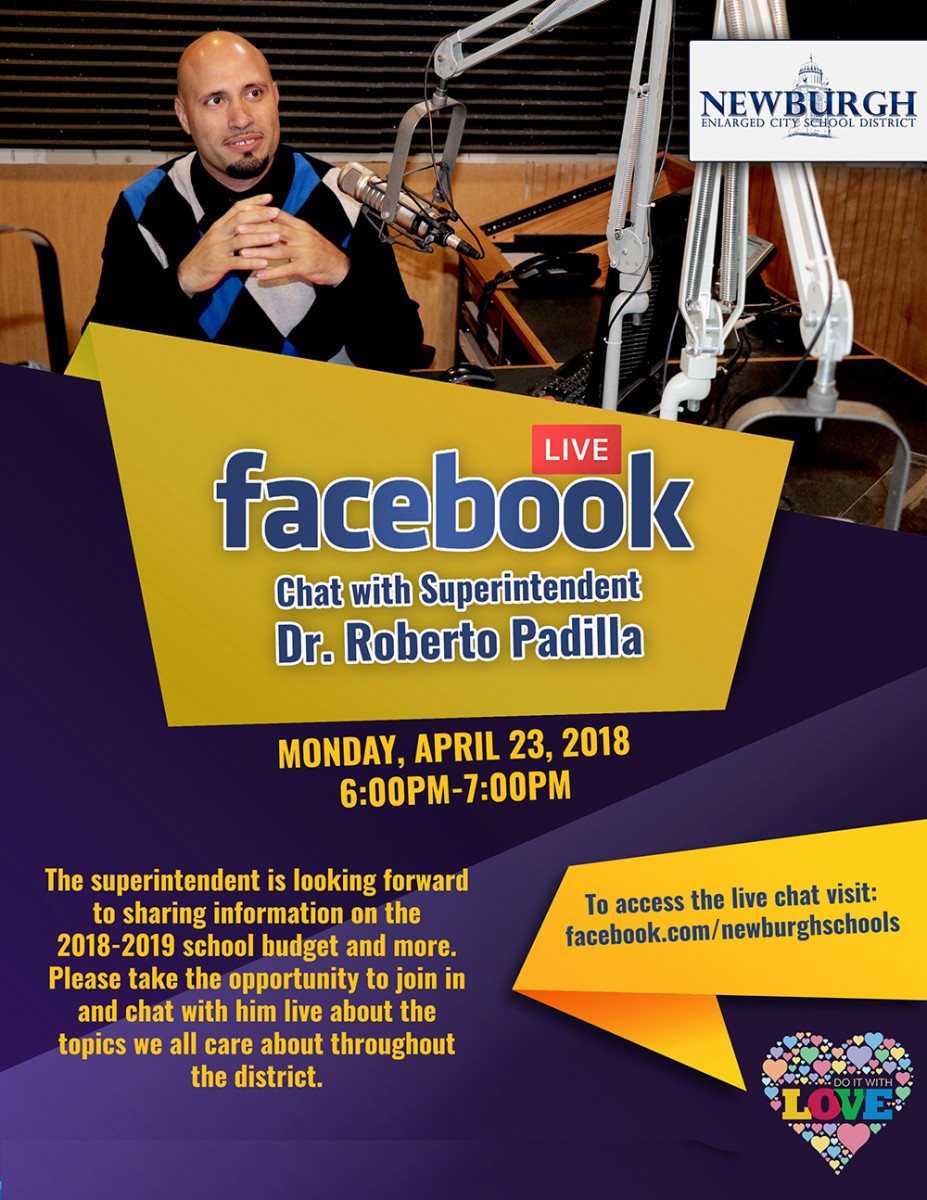 TEACHERS: Are you and your students doing something great? Please contact your Communication Strategist. We'd love to attend or post your pictures and recap to highlight the amazing accomplishments throughout our district! Grades PreK-5 Amanda McDowell (amcdowell@necsd.net) and Grades 6-12 Cassie Sklarz (csklarz@necsd.net).
Date: 2018-04-20 08:24:33