NOTICE: This post is over 180 days old. This information may be outdated if you're looking for new or upcoming information.
Newburgh Free Academy, Main Campus Junior, Steven Baltsas, Wins National Award for Writing!
Steven Baltsas won a 2018 National Silver Medal from the Scholastic Art & Writing Awards, part of Alliance for Young Artists & Writers. Steven won the silver medal for his submission of a Personal Essay & Memoir. Previously, Steven was a 2018 Regional Gold Key recipient for the same essay, which led up to his Silver Medal award.
Steven was also awarded a 2018 Regional Silver Key for his submission of a poem.
Steven mainly writes fiction and also loves poetry. Steven wants to be an English teacher and a writer after college.
When asked who has inspired him along the way, he named two of his teachers from Newburgh. "My 8th grade English teacher, Mr. Maher at South Middle School and my current teacher, Mrs. Chelle Mordecai-Moore. I have had Mrs. Mordecai-Moore for two years. Last year, I took Creative Writing and this year, I'm in English 11th Honors. They've both helped me to clean up my work and analyze certain aspects of what I'm presenting."
Steven named Atticus Finch from To Kill a Mockingbird as his favorite character. "l read it at interesting time of life and thought he was very inspired."
Steven's winning submission was an essay about growing up as a Greek American and the passing of his grandfather, both topics are very important to him and have had a great impact on his life so far.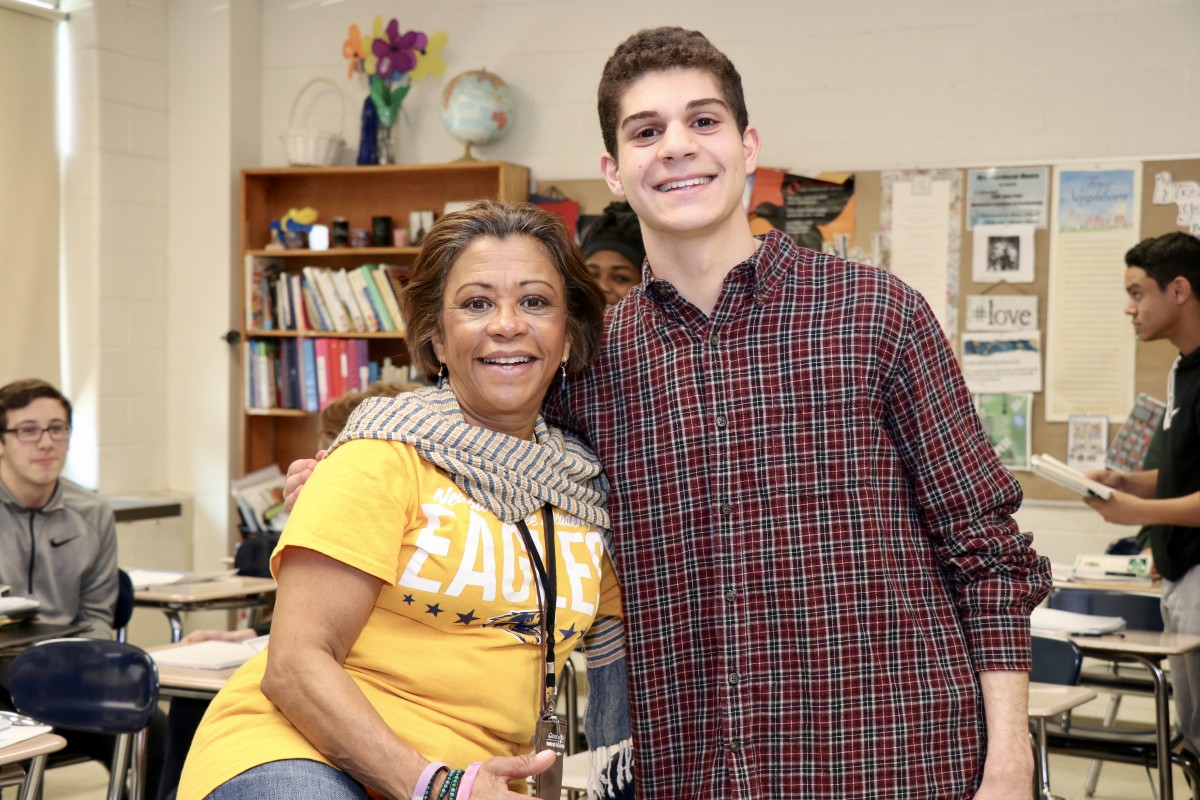 TEACHERS: Are you and your students doing something great? Please contact your Communication Strategist. We'd love to attend or post your pictures and recap to highlight the amazing accomplishments throughout our district! Grades PreK-5 Amanda McDowell (amcdowell@necsd.net) and Grades 6-12 Cassie Sklarz (csklarz@necsd.net).
Date: 2018-04-03 14:05:41