Kiwanis Club of Newburgh Donates to Student Trip to Cambodia
Members of the Kiwanis Club of Newburgh visited students from PTECH Excelsior Academy to drop off a donation for an upcoming trip by the student organization Global to Local. Last year, students traveled to Quito, Ecuador. This year, a group of students and their teachers, Ms. Christine McCartney and Ms. Jaqueline Hesse are traveling to Cambodia. Thank you to the Kiwanis Club of Newburgh for your generosity and support!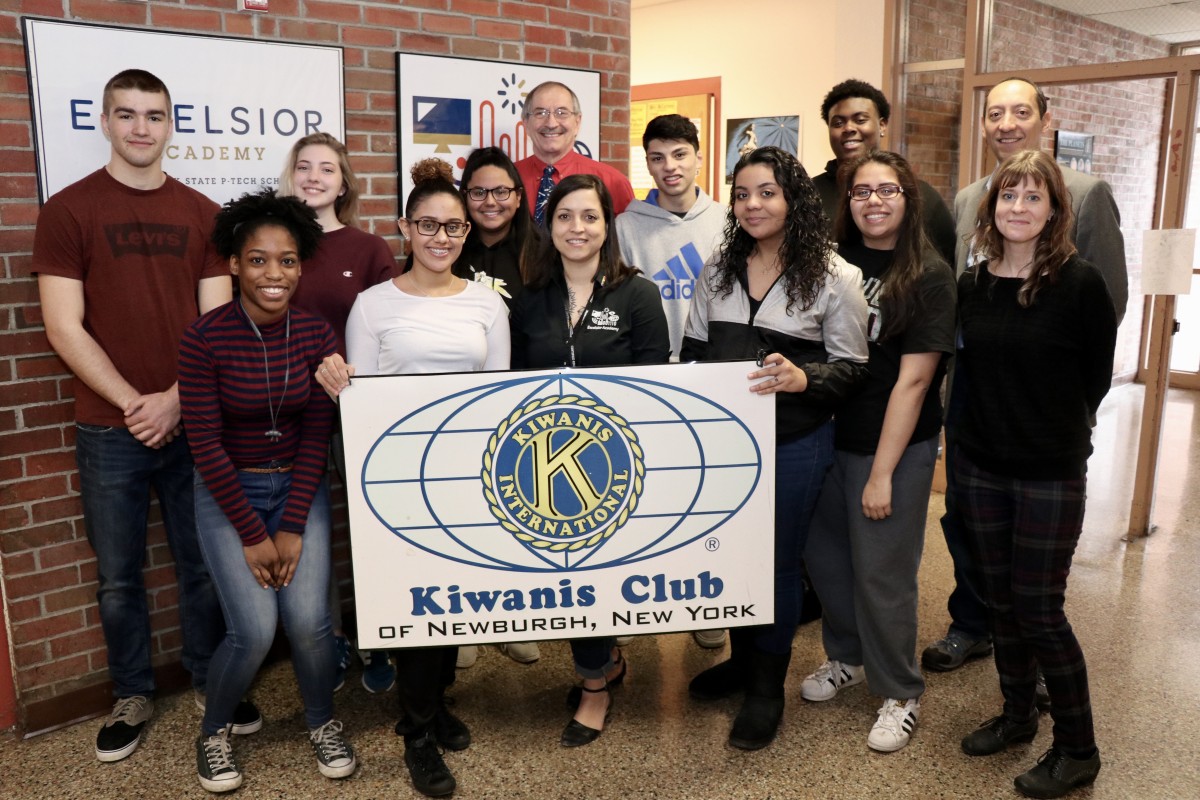 TEACHERS: Are you and your students doing something great? Please contact your Communication Strategist. We'd love to attend or post your pictures and recap to highlight the amazing accomplishments throughout our district! Grades PreK-5 Angela Wise (angela.wise@necsd.net) and Grades 6-12 Cassie Sklarz (cassie.sklarz@necsd.net).