NOTICE: This post is over 180 days old. This information may be outdated if you're looking for new or upcoming information.
B.A. STAR, An All-Female Mentoring Group At Horizons On The Hudson School Gives Youth A Voice!
Teachers and staff at Horizons on the Hudson School, in the Newburgh Enlarged City School District, saw a need amongst some of their young female scholars of minority backgrounds who desired a positive female role model in their lives, someone they could relate to. In response to this need, a group of Horizons on the Hudson's finest staff, composed of teachers, teaching assistants, and a school social worker came together to form B.A. STAR. B.A. STAR is the all-female mentoring group targeting specifically young girls, grades 3 through 5, of minority backgrounds.
This group meets every morning before the school day starts to discuss real issues they may be having in their lives and to share successes as well, in a safe and respected environment. The staff supporting the group, also serve as the young girls' mentors throughout their years at Horizons on the Hudson, and beyond. The staff that works tirelessly volunteering their time and efforts to support the group are, Teachers – Mrs. Dolfinger, Mrs. Jumpp, and Ms. St. Clair, School Social Worker – Ms. Laguerre, and Teaching Assistants – Ms. Campbell, and Ms. Shirley.
B.A. STAR has created a pathway for some students, and has directly influenced a decline in behavioral and attendance issues. The group also participates in various workshops and field trips throughout the year to further build strong bonds and friendships. Third, fourth, and fifth graders that are actively involved with B.A. STAR were able to visit and tour SUNY New Paltz, which sparked ambitions and goals for the future beyond middle and high school. They were also able to attend an off-Broadway showing of, Sistas The Musical. The group is currently planning their very first cotillion for later this spring, where each student will have the opportunity to be introduced as a young woman in a formal ball-like setting. B.A. STAR has opened many doors for these young female students, and has provided them with the guidance and resources necessary to navigate young adulthood as they mature and grow.
Hear from the girls themselves about what they love most from B.A. STAR
ATTENTION: Are your scholars or colleagues doing something great? Please contact the district Communications Team at communications@necsd.net. We'd love to visit your class or event and/or post your pictures and recap to highlight the amazing accomplishments throughout our district!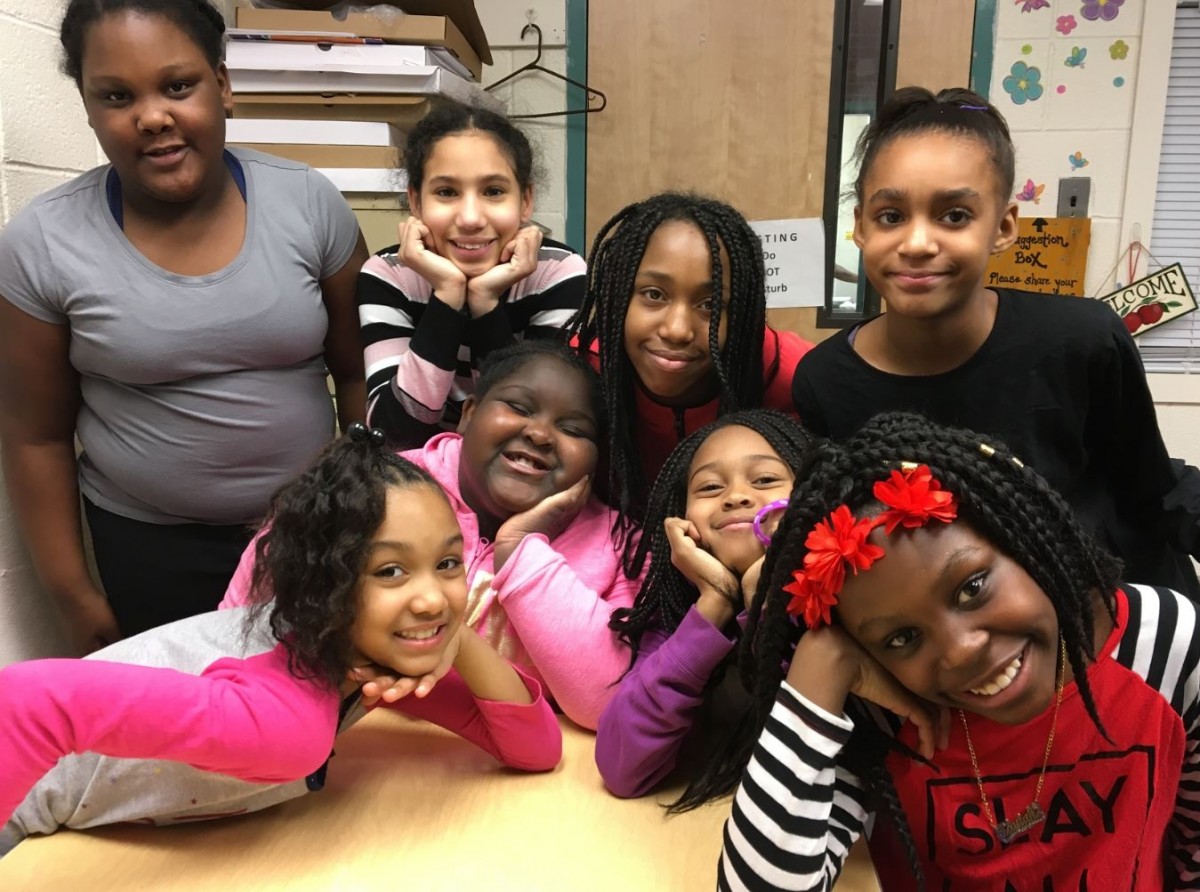 Date: 2018-03-15 10:56:43 AM