NOTICE: This post is over 180 days old. This information may be outdated if you're looking for new or upcoming information.
March Big Heart Award Given Out at New Windsor School!
The Big Heart Award was given out at New Windsor School to a kind and gentle soul this month. This individual exemplifies the district mantra, "do it with LOVE" and give everything she has to her students. She treats all scholars equally and is very understanding. She greets everyone with a smile every day and is always willing to help anyone in need. She is known for her warm personality and nature. She is described by her colleagues as "very knowledgeable about educational practices, with great ideas to contribute, and implements suggestions quickly and efficiently." She is always willing to come in early and stay late, if it is beneficial to the students and the classroom.
The Big Heart Award for March was given to Teaching Assistant, Anne Dambra! Join us in congratulating her!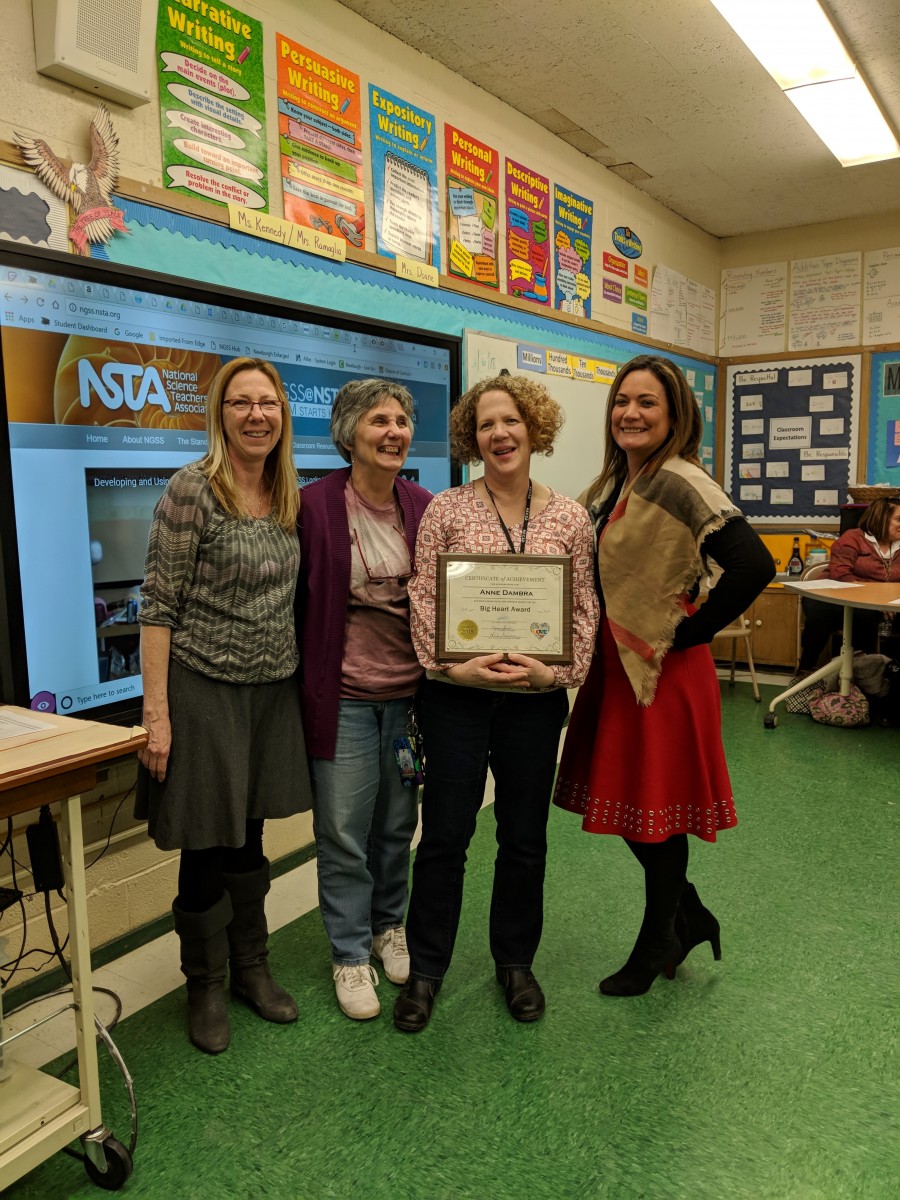 TEACHERS: Are you and your students doing something great? Please contact your Communication Strategist. We'd love to attend or post your pictures and recap to highlight the amazing accomplishments throughout our district! Grades PreK-5 Amanda McDowell (amcdowell@necsd.net) and Grades 6-12 Cassie Sklarz (csklarz@necsd.net).
Date: 2018-03-06 10:45:26