NOTICE: This post is over 180 days old. This information may be outdated if you're looking for new or upcoming information.
Gidney Avenue Memorial School Wins $1,000 NEA-NYSUT 20th Anniversary Read Across America Grant!
Special Education teacher, Alyssa Anderson and Speech Pathologist, Jennifer Mojica took a chance this month by applying for the state wide 20th Anniversary Read Across America grant through NYSUT. The driving force behind the decision to apply on behalf of Gidney Avenue Memorial School, a Newburgh Enlarged City School District building, was the school's upcoming scheduled Annual Literacy Night open to students and families, happening this Thursday, March 1st 2018. The school's Annual Literacy Night is always very well attended and supported throughout the community as it kicks off the national Read Across America Month, however Ms. Anderson and Ms. Mojica always felt as though some students had struggled to relate to the literature accessible in the school's current library resources/inventory, with a limited selection for each grade level. To address this problem, the teachers went through the grant application process through NYSUT which would enable them to purchase more diverse literature to reach all of the school's student body, and to foster a deeper connection and love for reading.
The school was ultimately selected and has received $1,000 to attain its goal! The money was directly spent on over 170 books and kits, with Ms. Anderson and Ms. Mojica carefully selecting each title through the teacher supply organization, First Book. Each grade level and classroom, Kindergarten through Grade 5 will have access to literature focused on varying types of diversity including, cultural differences, physical disabilities, and gender equality. For every book title purchased, the school's library will receive a copy as well. "The grant was spent pretty quickly, we wanted to make sure all of our students could make connections to literature in a meaningful way", said Ms. Anderson.
The teachers were tasked with detailing how Gidney Avenue Memorial School promotes student diversity as a major component of the grant application process. This is where they took the opportunity to highlight their Annual Literacy Night. This is the school's third annual event, with a theme of "Comic-Con", promoting diverse superheroes with a special guest character appearance by Black Panther and many others. The literacy organization, I Read, I Rock is a yearly sponsor of the event, and every student that attends will receive a gift bag that includes one book in the comic-con/graphic novel genre along with literacy resources to reinforce reading at home. A series of literacy based activities for families are planned for the duration of the event, cumulating with a reading by guest author and illustrator, Bryan Collier.
The grant will also help Gidney Avenue Memorial School support its current guest reader speaker series, in which community volunteers visit and read meaningful stories to individual classrooms. Thus far, they have had guest readers from the Assistant District Attorney's Office who were bilingual, local law enforcement agencies from the City of Newburgh and Town of Newburgh Police departments, and staff from Cornerstone Family Health.
ATTENTION: Are your scholars or colleagues doing something great? Please contact the district Communications Team at communications@necsd.net. We'd love to visit your class or event and/or post your pictures and recap to highlight the amazing accomplishments throughout our district!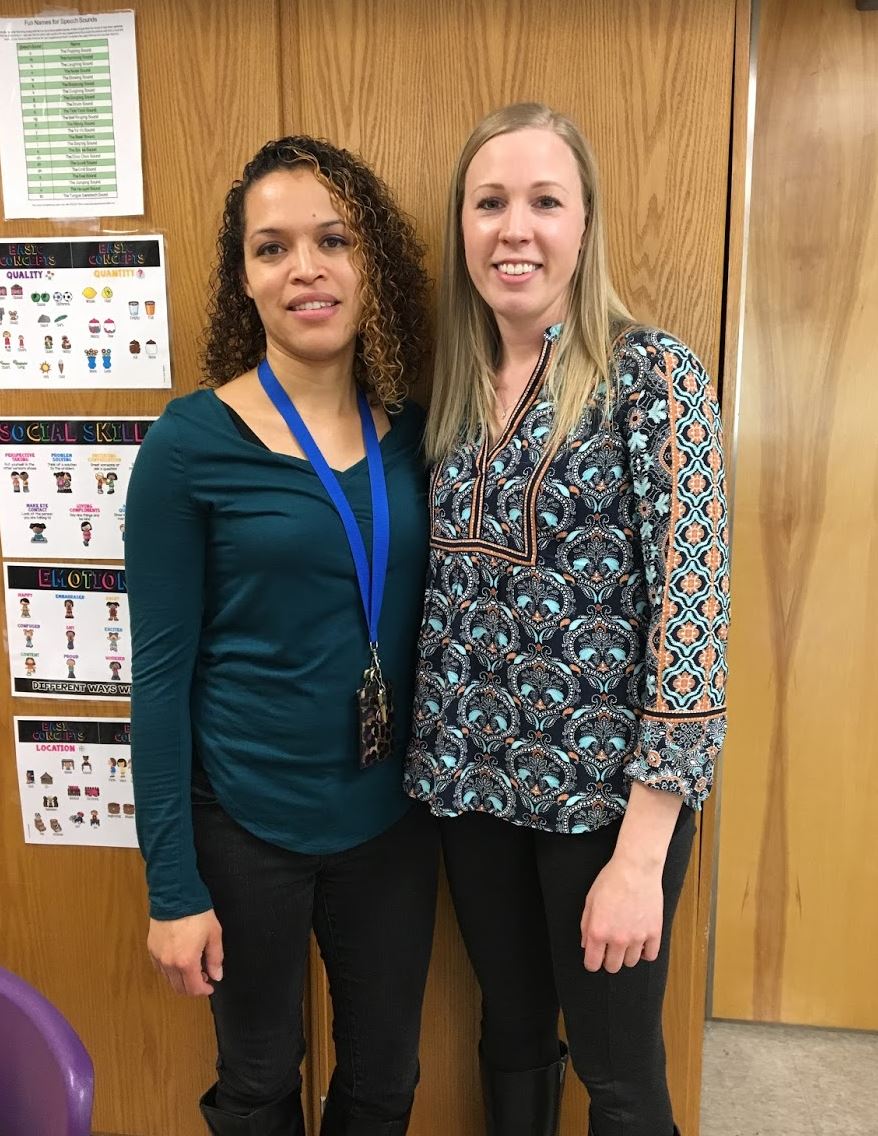 Date: 2018-02-28 12:09:46 PM