Fostertown 5th Graders Celebrate Their 1,000th Day of School!
1000th day of School celebrations at Fostertown where 5th graders synergized to write 1,000 things they love about their school. Our 5th graders Do It With Love!! Can you believe they've attended 1,000 days of school from Grade K until now ?!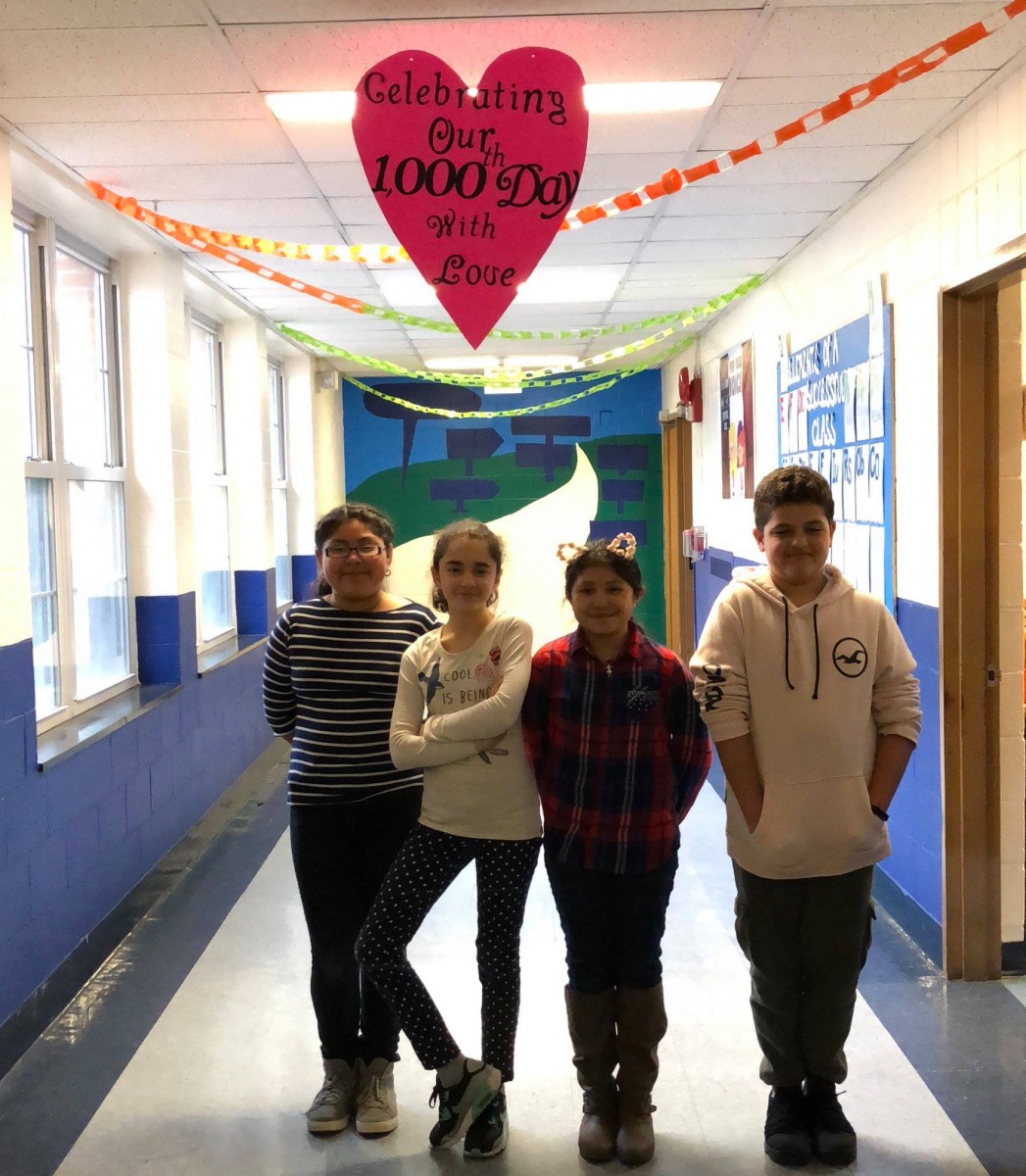 TEACHERS: Are you and your students doing something great? Please contact your Communication Strategist. We'd love to attend or post your pictures and recap to highlight the amazing accomplishments throughout our district! Grades PreK-5 Angela Wise (angela.wise@necsd.net) and Grades 6-12 Cassie Sklarz (cassie.sklarz@necsd.net).