THA Presidential Fitness Leaderboard
As the NECSD Physical Education Classes focus on increasing levels of student activity, Temple Hill proudly displays the Presidential Fitness Leaderboard, outside of their gymnasium. Scores gathered from Mr. Lazarski's and Mr. Leggetts' grades 6-8 physical education classes showcases tremendous accomplishments while also offering benchmarks for other students to strive towards.

Congratulations to all of the students and teachers on a job well done!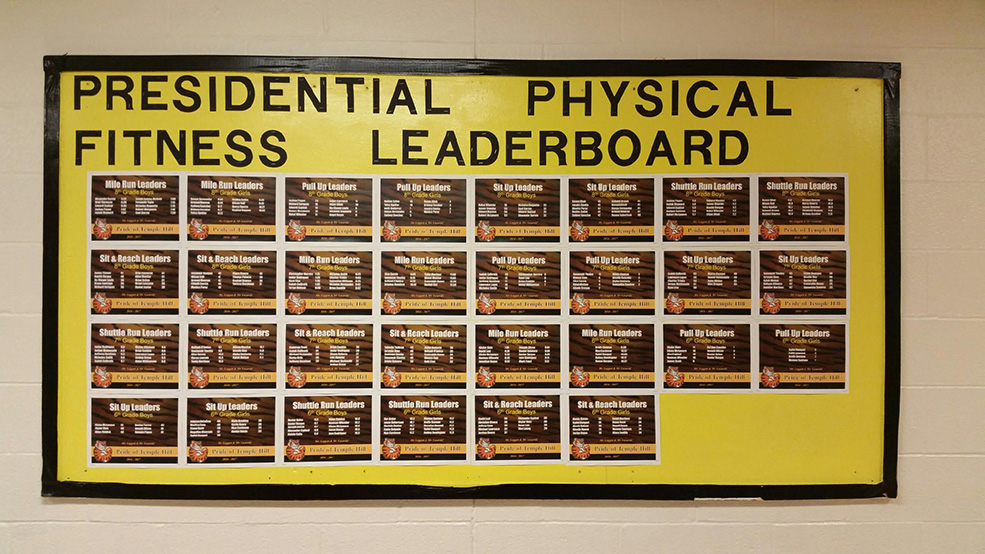 TEACHERS: Are you and your students doing something great? Please contact your Communication Strategist. We'd love to attend or post your pictures and recap to highlight the amazing accomplishments throughout our district! Grades PreK-5 Angela Wise (angela.wise@necsd.net) and Grades 6-12 Cassie Sklarz (cassie.sklarz@necsd.net).