NOTICE: This post is over 180 days old. This information may be outdated if you're looking for new or upcoming information.
Meadow Hill School - Nurse's Office Doing it with LOVE for American Heart Association!
Some shining GEMS at Meadow Hill - Nurse's office teamed up with American Heart Association to raise awareness for women's heart health. On Friday, the office dressed in red and will be collecting donations all month to send out. If you're in Meadow Hill, drop by and show your support... you'll even receive a red dress pin or key chain as a thank you. Meadow Hill is doing it with LOVE!
Pictured here is the team, from left to right:
Regina Cino - Health aide, Iris Petrillo- Family Nurse Practitioner , Michelle Verlezza- School Nurse Teacher, and Sandra Bailey-Graves-Health clerk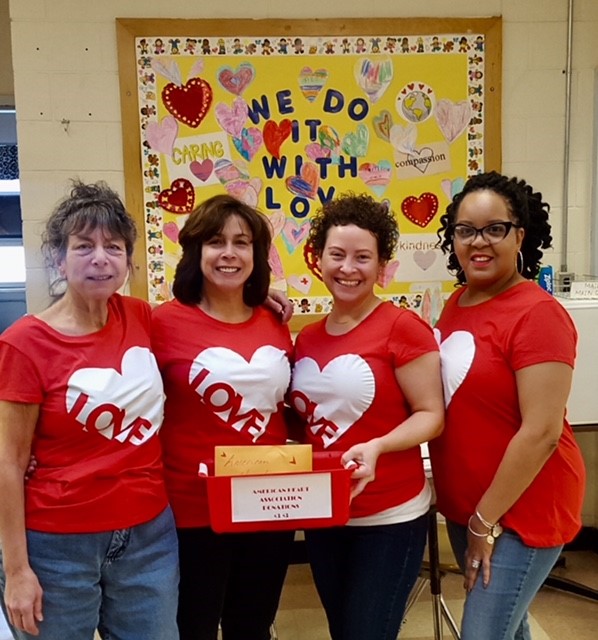 TEACHERS: Are you and your students doing something great? Please contact your Communication Strategist. We'd love to attend or post your pictures and recap to highlight the amazing accomplishments throughout our district! Grades PreK-5 Amanda McDowell (amcdowell@necsd.net) and Grades 6-12 Cassie Sklarz (csklarz@necsd.net).
Date: 2018-02-05 17:41:41