NFA Back to School Night Information
September 6, 2023
Dear Parent/Guardian:
We would like to once again welcome you back to a new school year at Newburgh Free Academy.
Please be reminded that Wednesday, September 27, 2023 is our 2023-2024 NFA Back to School Night.
Back to School Night is designed to give you the opportunity to meet with teachers and receive a brief outline of each course and what is expected from each student this school year. This is not the time for individual parent/teacher conferences. Individual parent/teacher conferences will be scheduled in November.
You will also have the opportunity to sign up for the Infinite Campus Parent Portal in the Main Office. In order to obtain a password, photo identification must be provided and the parent/guardian must be listed on the student's records.
You will report to your son/daughter's period 1 class by 5:30 PM where there will be a Title 1 presentation. The evening will follow a "A day" according to the schedule below:
Period 1 5:30 – 6:00
Period 2 6:05 – 6:15
Period 3 6:20 – 6:30
Period 4 6:35 - 6:45
Period 5 6:50 - 7:00
Period 6 7:05 – 7:15
Period 7 7:20 – 7:30
Period 8 7:35 – 7:45
Period 9 7:50 – 8:00
Thank you in advance for your cooperation. We look forward to seeing you on September 27th at 5:30PM.


Mr. Matteo Doddo & Ms. Susan Valentino, Co-Principals of Newburgh Free Academy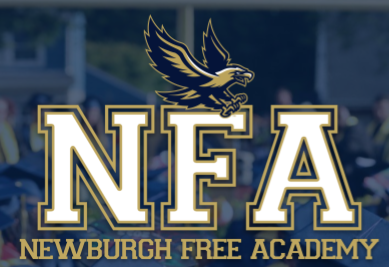 ATTENTION: Are your scholars or colleagues doing something great? Please contact the district Communications Team at communications@necsd.net. We'd love to visit your class or event and/or post your pictures and recap to highlight the amazing accomplishments throughout our district!
Date: 2023-09-26 04:32:45 AM