NFA's Award-Winning Video Production Class Inspiring Future Career Paths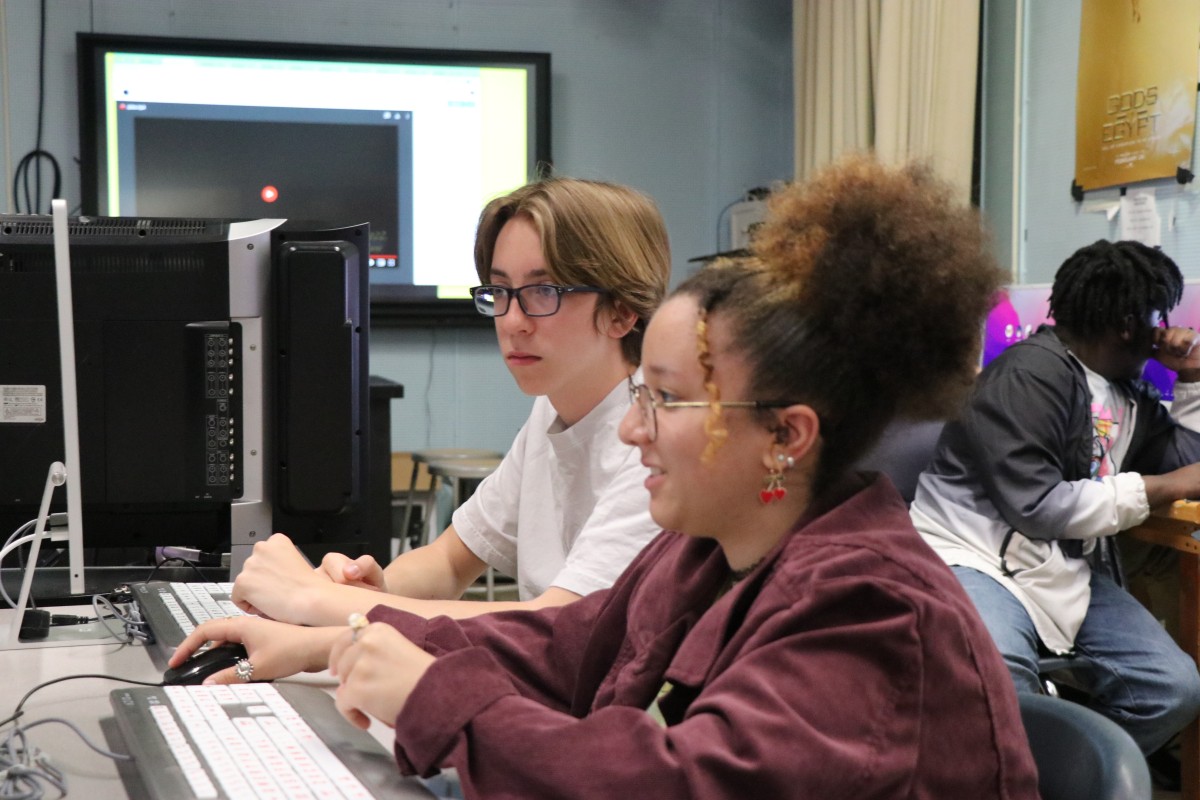 High school scholars in Mr. Du Quesnay's (Mr. D, as he is affectionately known amongst his students) award-winning Video Production Class, also known as The Award-Winning GBTV, are learning about the possibilities of careers in the film and television industries through hands-on projects. Mr. D's classroom is a safe space that allows his students to explore and expand their creative reach, even if their future interests might not include pursuing a career in media production.
In his weekly lecture, Mr. D introduces video students to a new technique or concept. Mr. D explains the history and use of the newly introduced concept or technique with examples from past films and/or television programs. The class is then separated into small groups, given a deadline (usually a week), and begins work creating a video that incorporates the new concept or technique and to film and edit their project. The students have the freedom to film in the GBTV studio and in many other locations throughout the NFA Main Campus. After the deadline, the final edits of the videos are watched together as a class. Students are encouraged to critique their peers' work, which often leads to them being inspired to try different techniques and to ask deeper questions.
When asked about her experience in Mr. D's Video Class, NFA Main Senior Simone Fowlin, who was working on her project for the week alongside Sophomore Declan Welling, said, "We have so much fun all the time. We have a lot of fun coming up with ideas to film." When asked about her future aspirations, she shared, "I want to do lighting and sound for Broadway productions and cinematography. I really enjoy the behind-the-scenes stuff and how important it is to a film or production." Declan, her video project partner, is still undecided as to which path he will pursue and is currently navigating his future options. He did express that Mr. D's class has piqued his interest in cinematography.
Kainé Peralta (Senior), who wants to be a director and has a passion for writing, added, "There's a lot of creativity, and you get to do your own thing. It's a second home. We meet new people and build relationships, and you also get to see a lot of the school you normally wouldn't see."
Mr. D and his students have also been working to create their own internal, private streaming network. The student-named GBTV Plus (GBTV+) would ideally stream daily in each middle school and high school in the Newburgh Enlarged City School District. It would loop a shuffled, curated playlist of video footage five days a week consisting of recorded events, teacher interviews, spotlights on other programs throughout the district, and many other videos created in class.
Recently, the GBTV studio received new computers after nearly a decade. Instead of disposing of the old ones, Mr. Du Quesnay was able to repurpose them for use in the streaming project, rather than seeking additional funding for more units. Currently, GBTV+ can stream to the corridor outside of the GBTV studio/classroom, Mr. John Etri's (Director of Career and Technical Education) office, and the two GBTV display cases at NFA North Campus. Cafeteria C at the NFA Main Campus will be the next streaming site. All videos featured on GBTV+ will feature English and Spanish subtitles.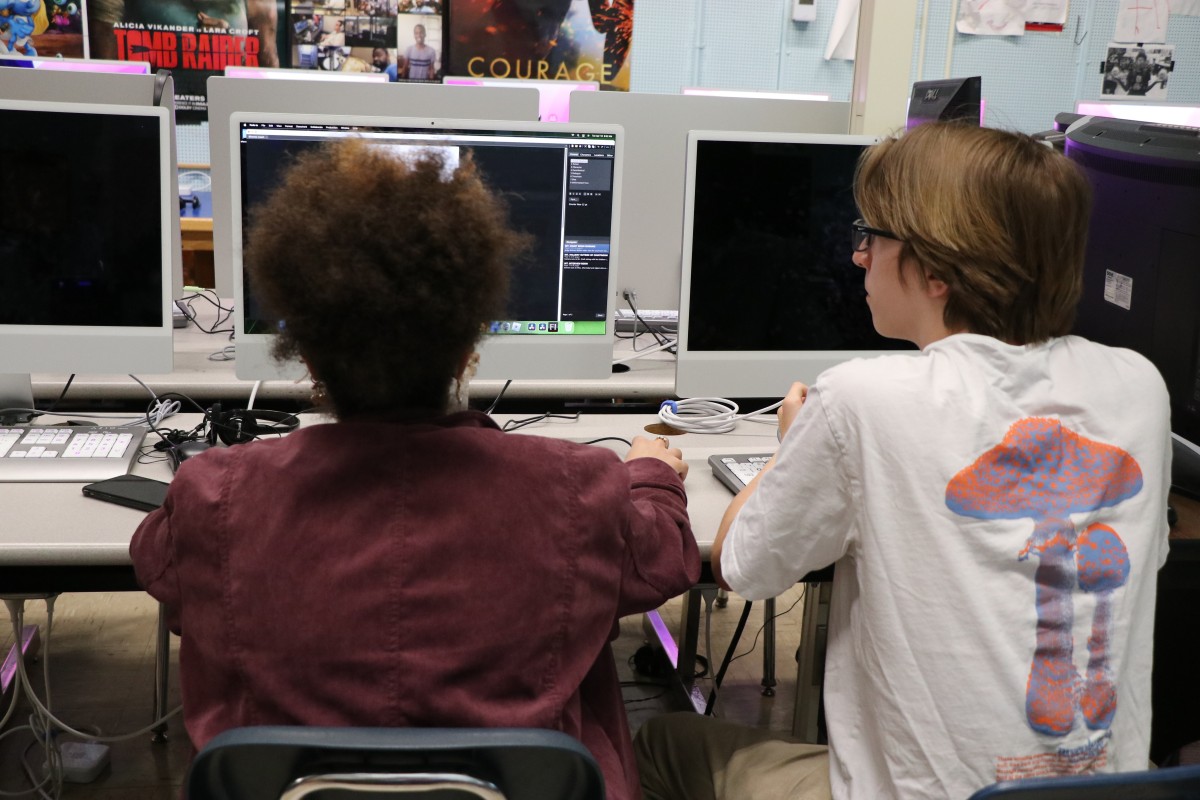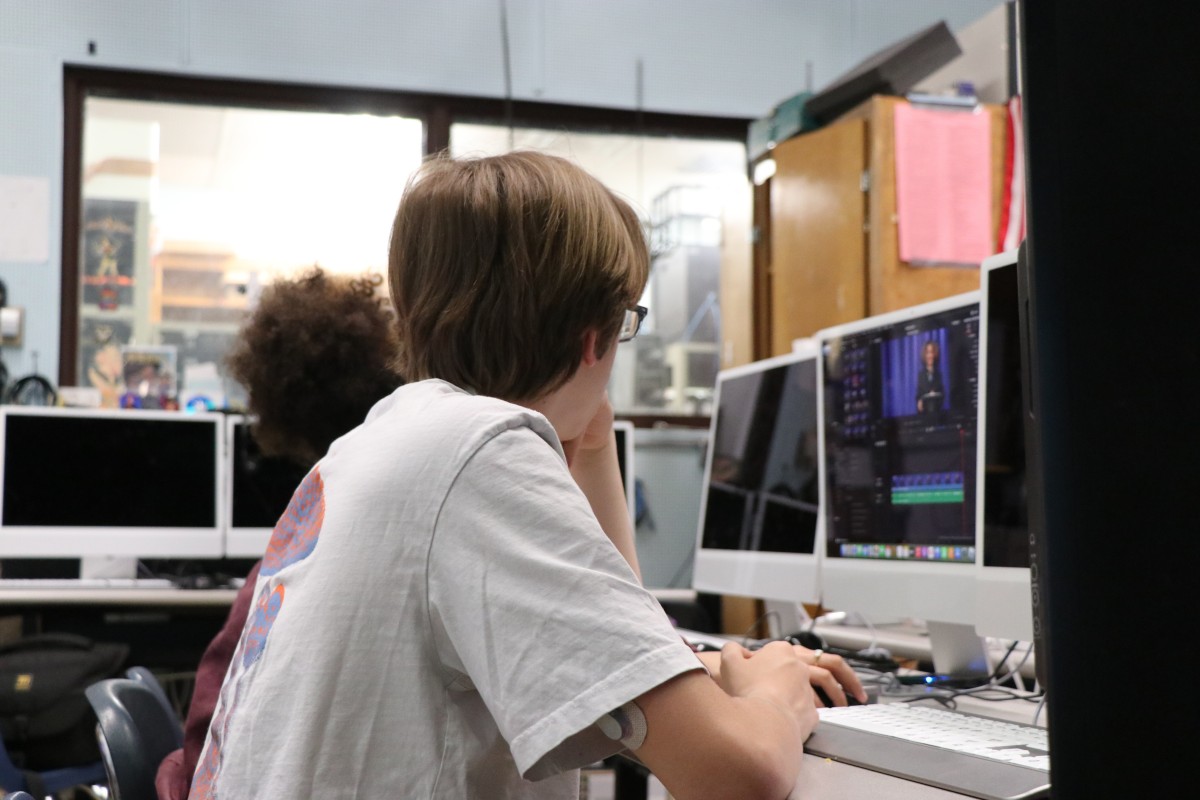 Senior, Simone Fowlin and Sophmore, Declan Welling working on their most recent project.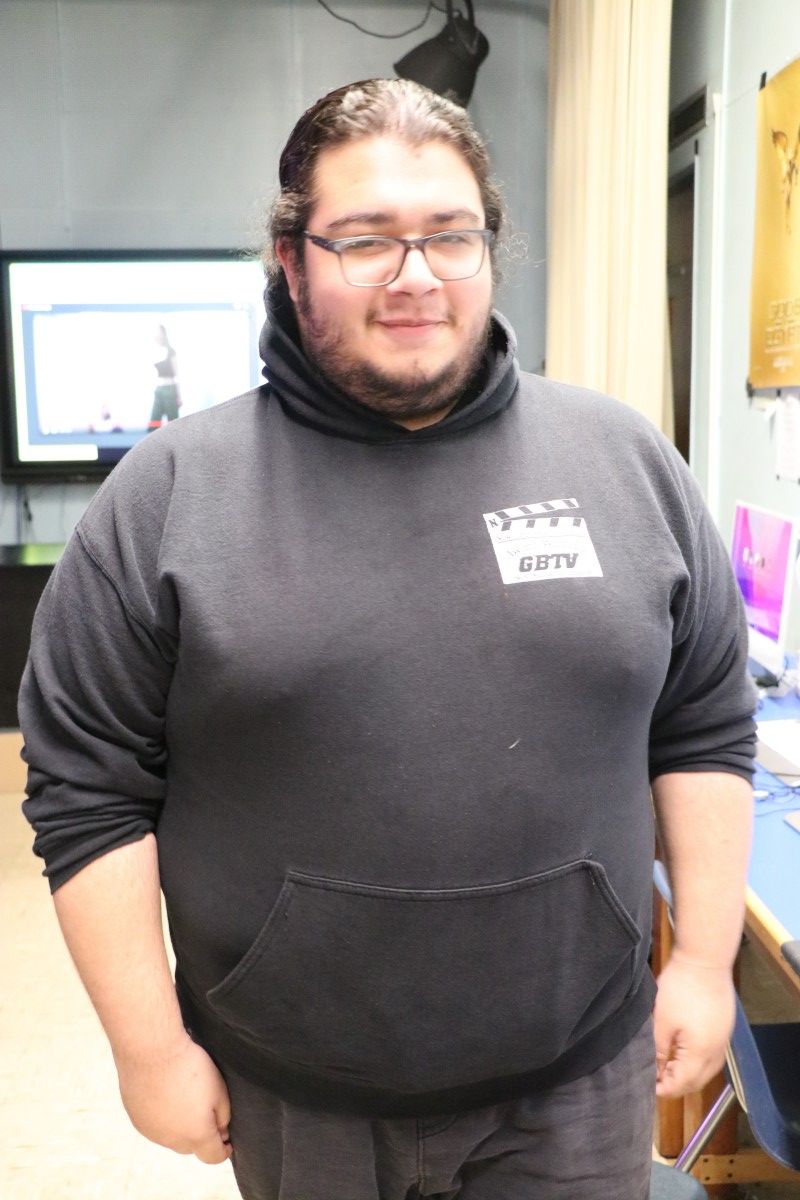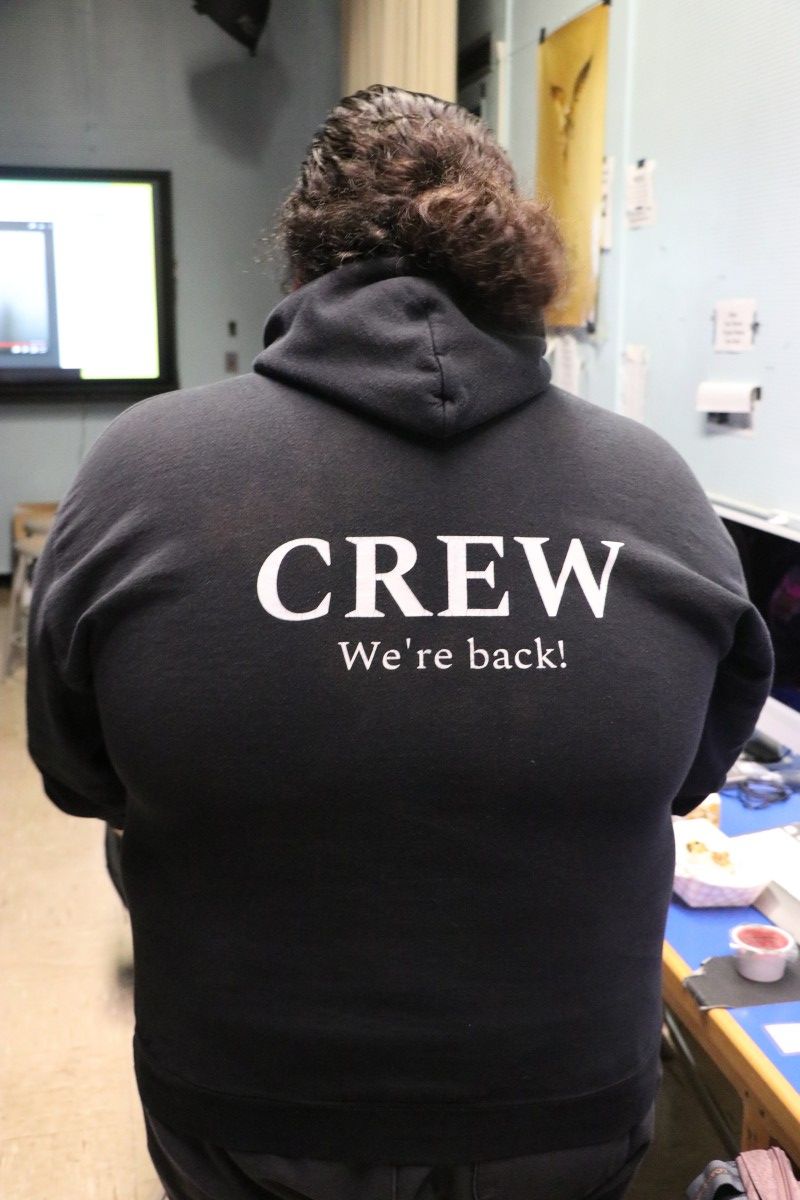 Senior, Kainé Peralta showing off his GBTV swag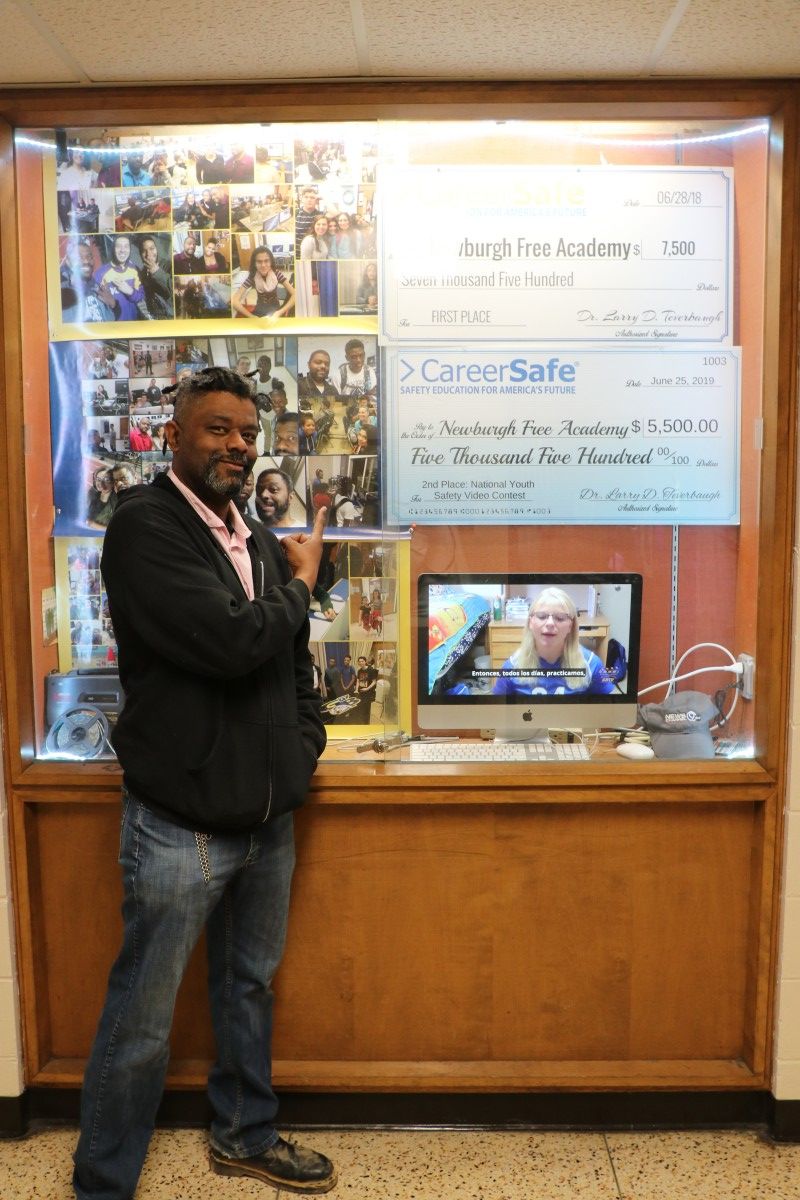 Mr. Guy Du Quesnay (Mr. D) with the Award Winning GBTV's Display case located at NFA Main Campus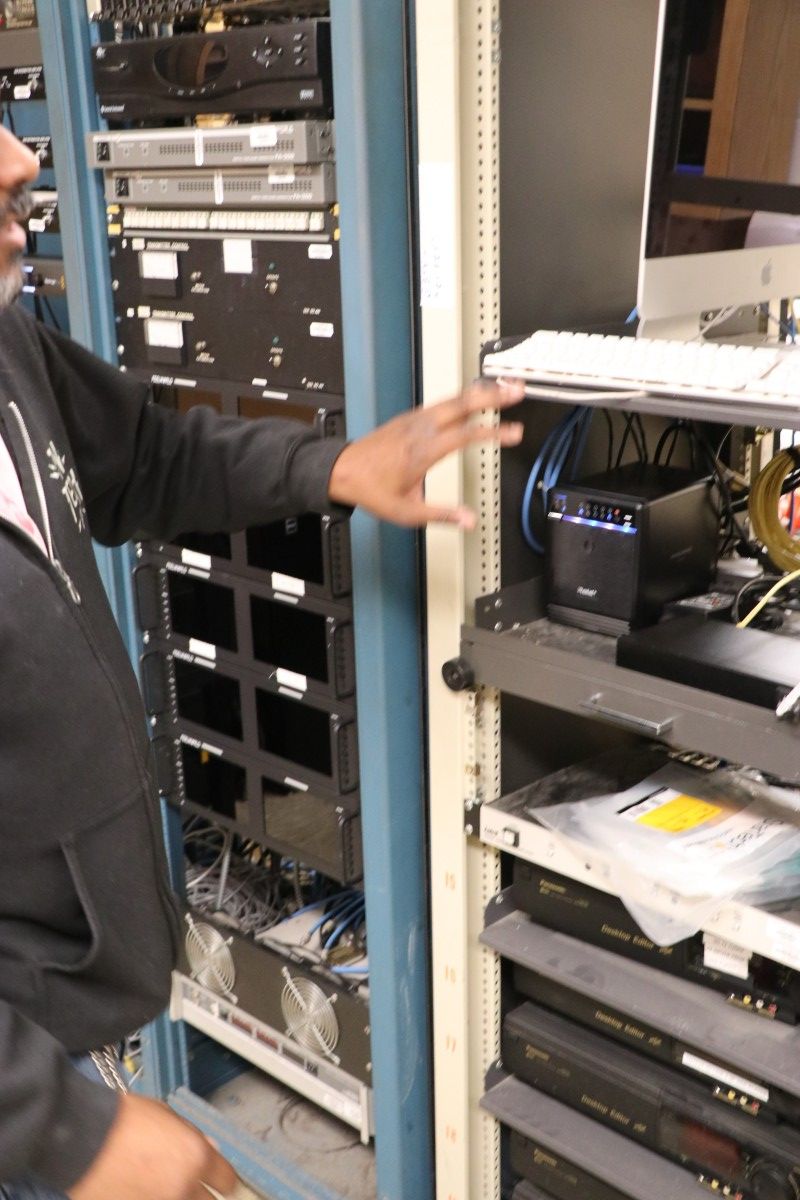 Mr. D showing the repurposed old computers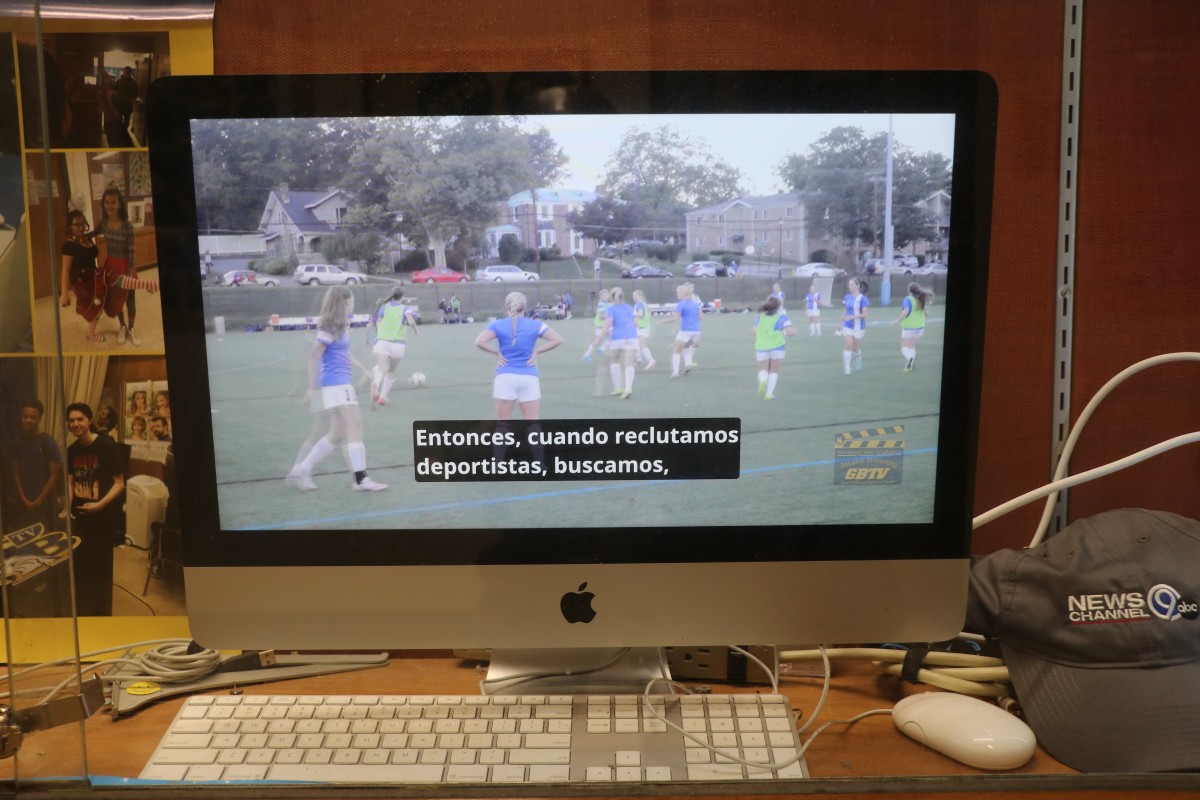 Video streaming with Spanish subtitles
ATTENTION: Are your scholars or colleagues doing something great? Please contact the district Communications Team at communications@necsd.net. We'd love to visit your class or event and/or post your pictures and recap to highlight the amazing accomplishments throughout our district!
Date: 2023-05-01 07:10:34 AM