Fostertown ETC presents... American Patriotism: A First Grade Song Swap
On Friday, April 28th, families gathered in the Fostertown cafetorium to watch their 1st graders perform songs on American Patriotism. The children, all dressed in red, white, and blue, sang beautifully as their families looked on with pride.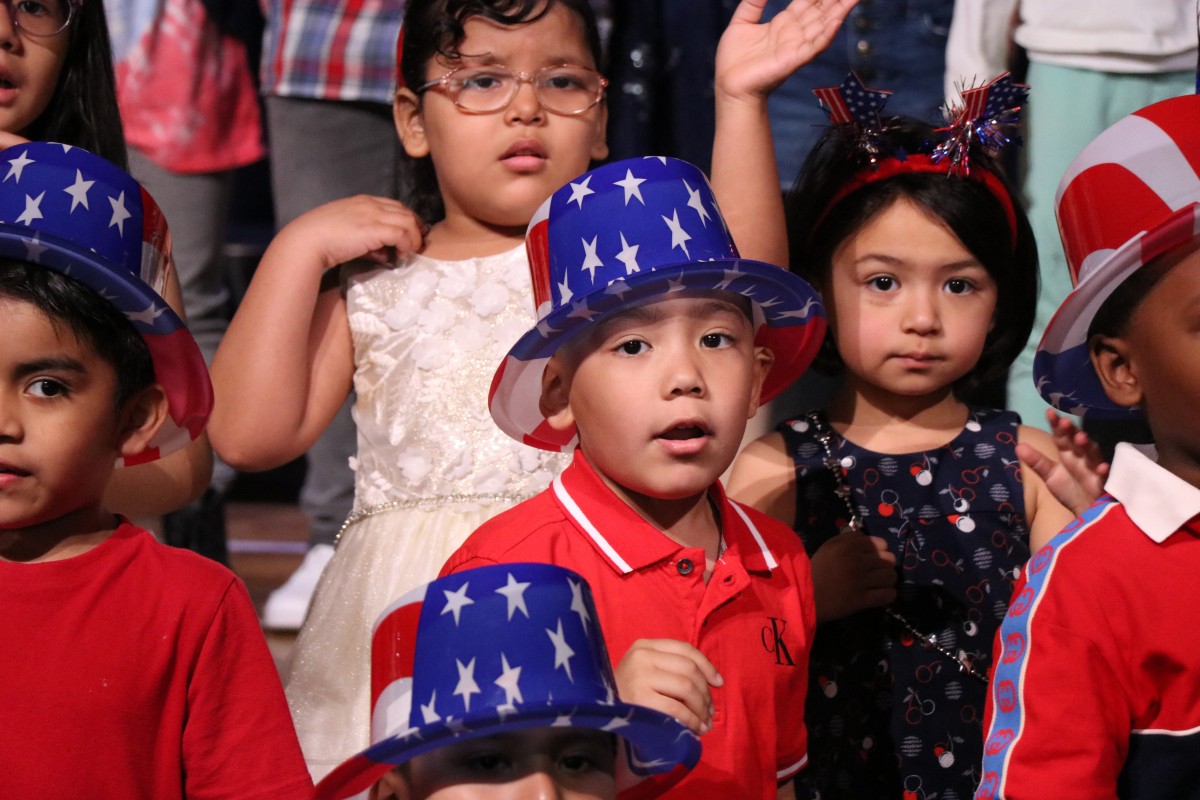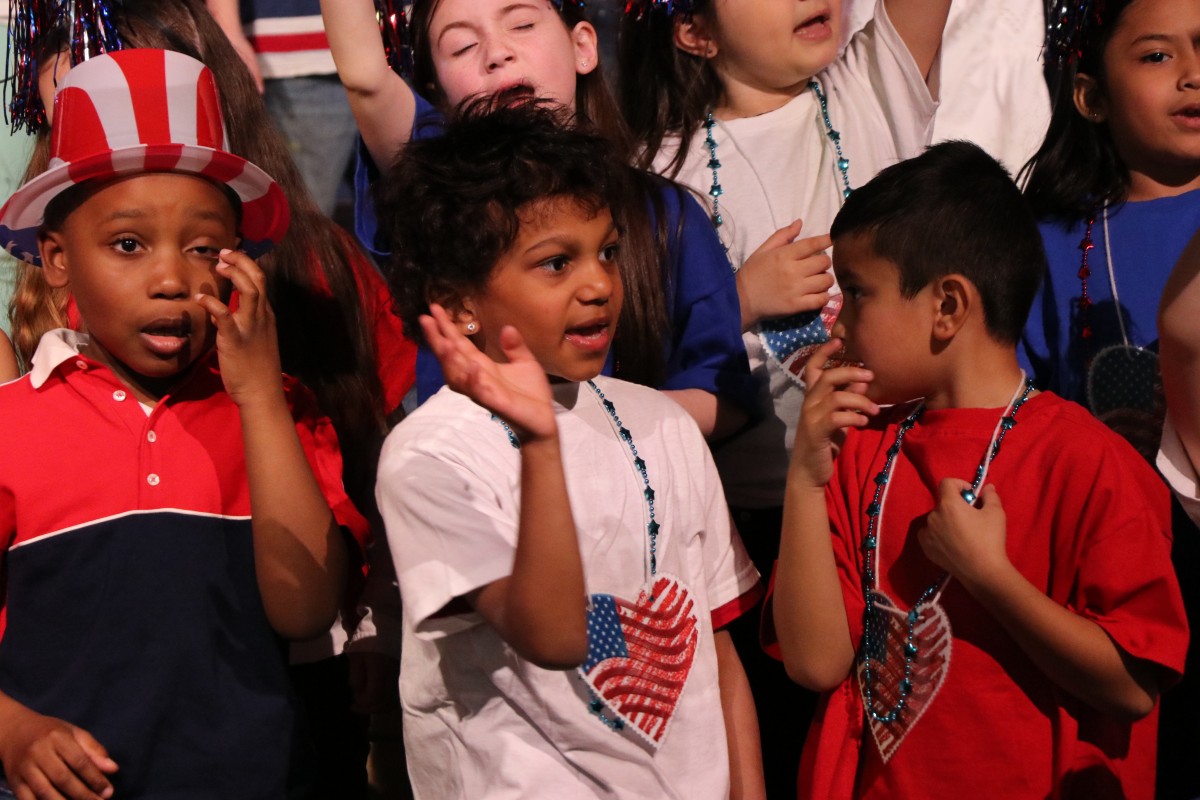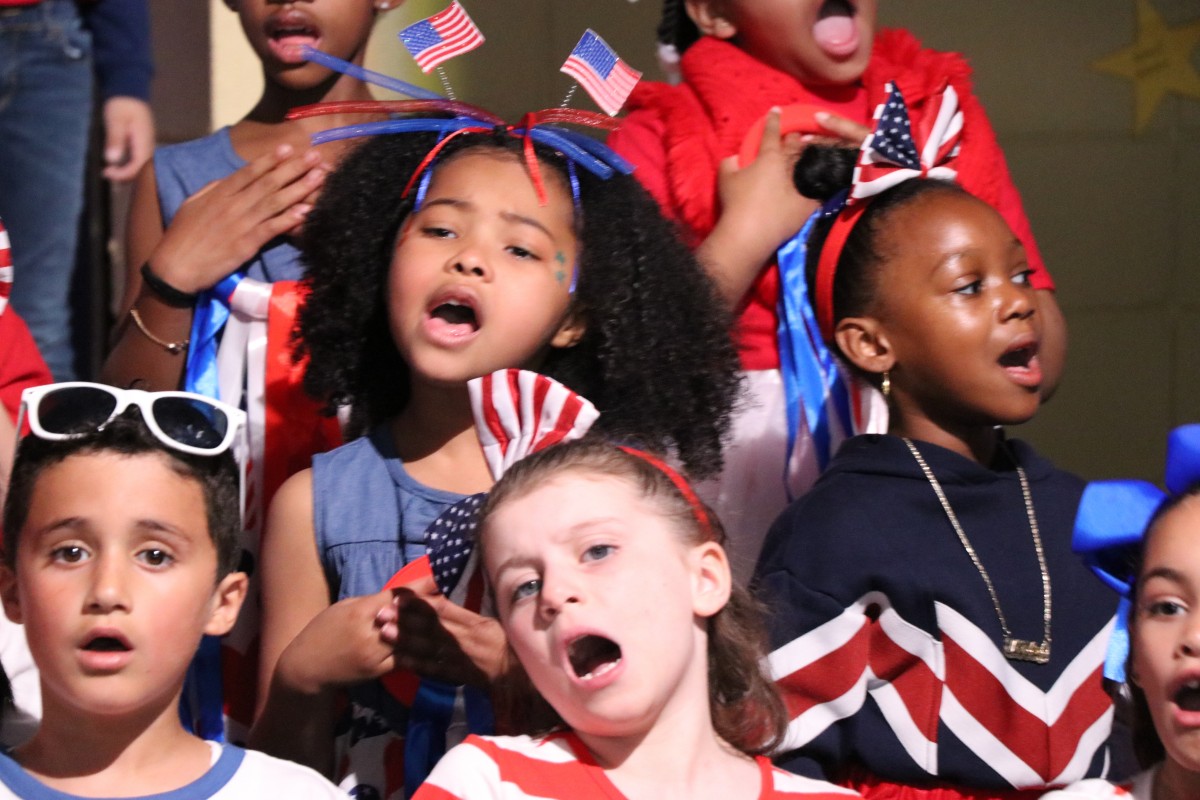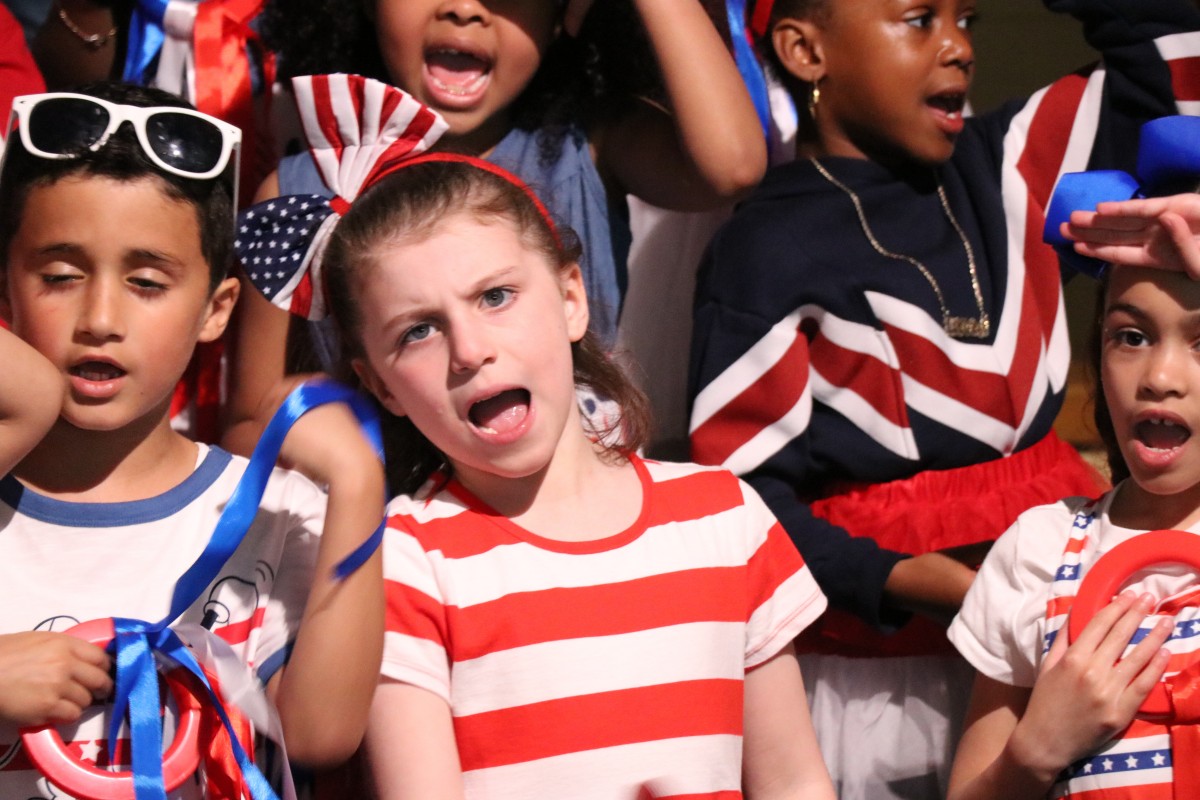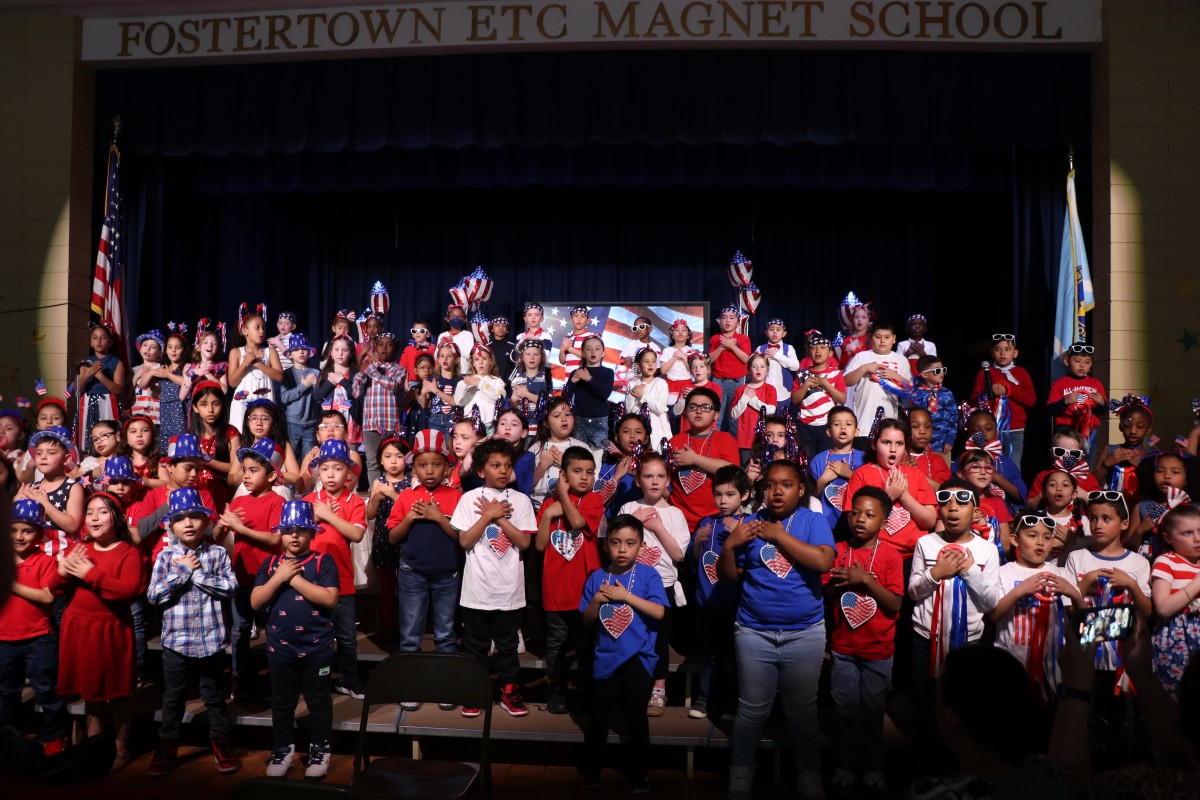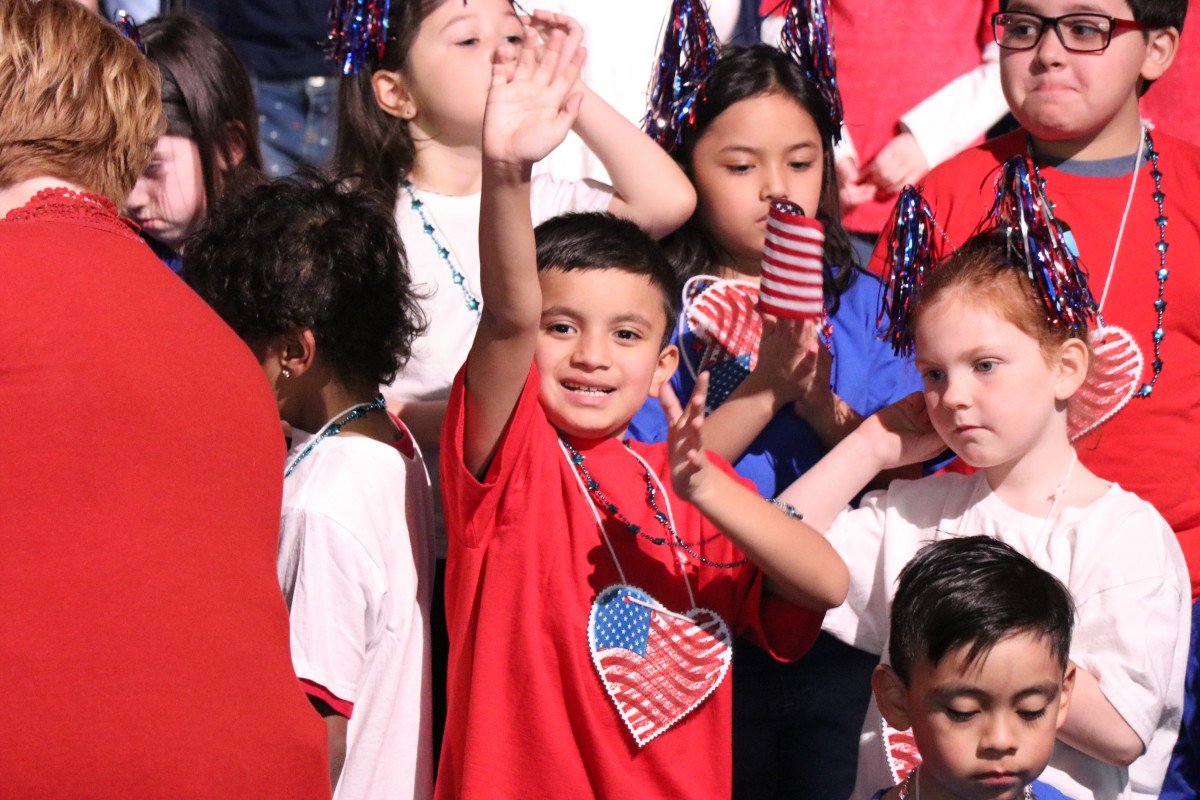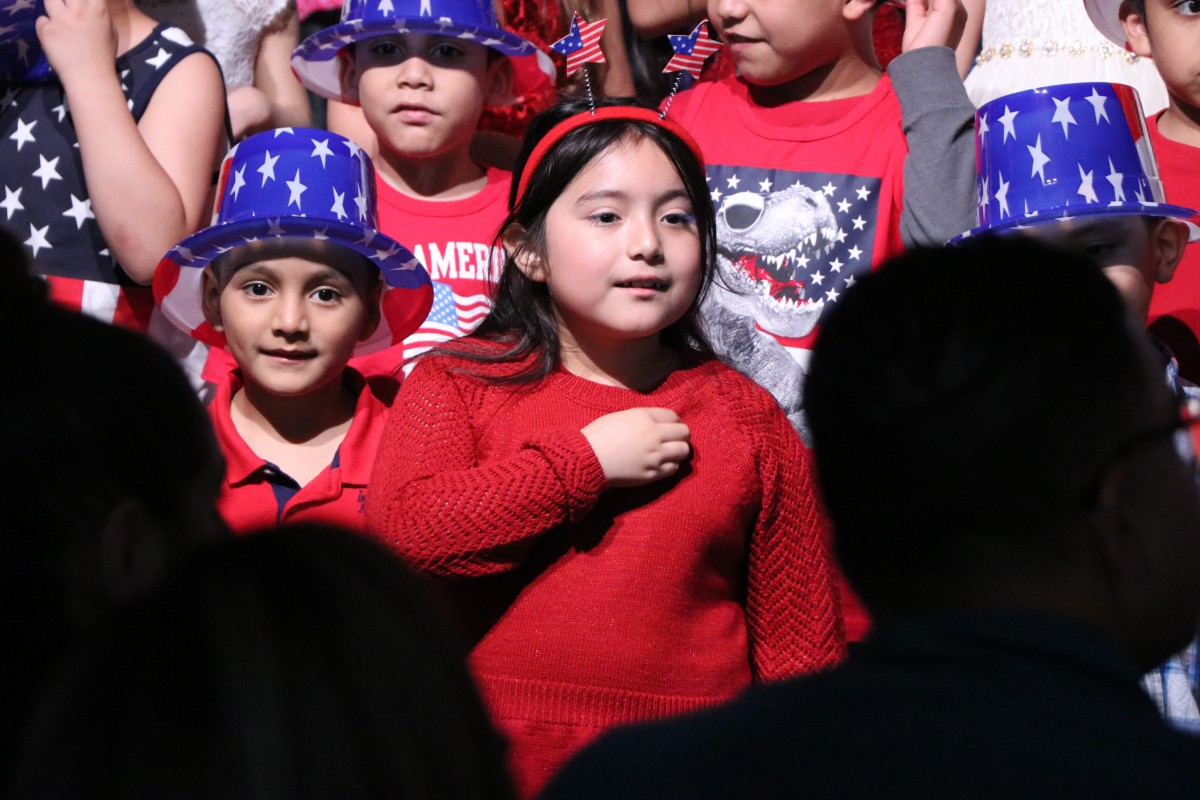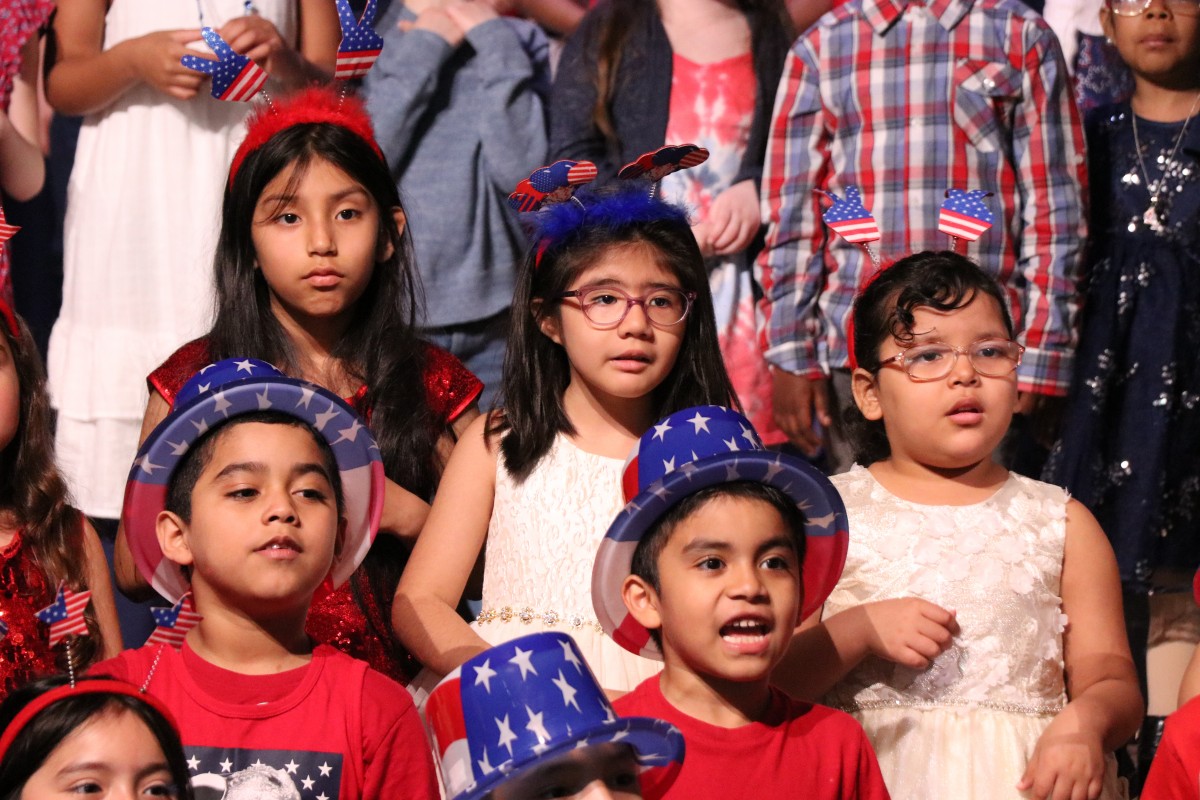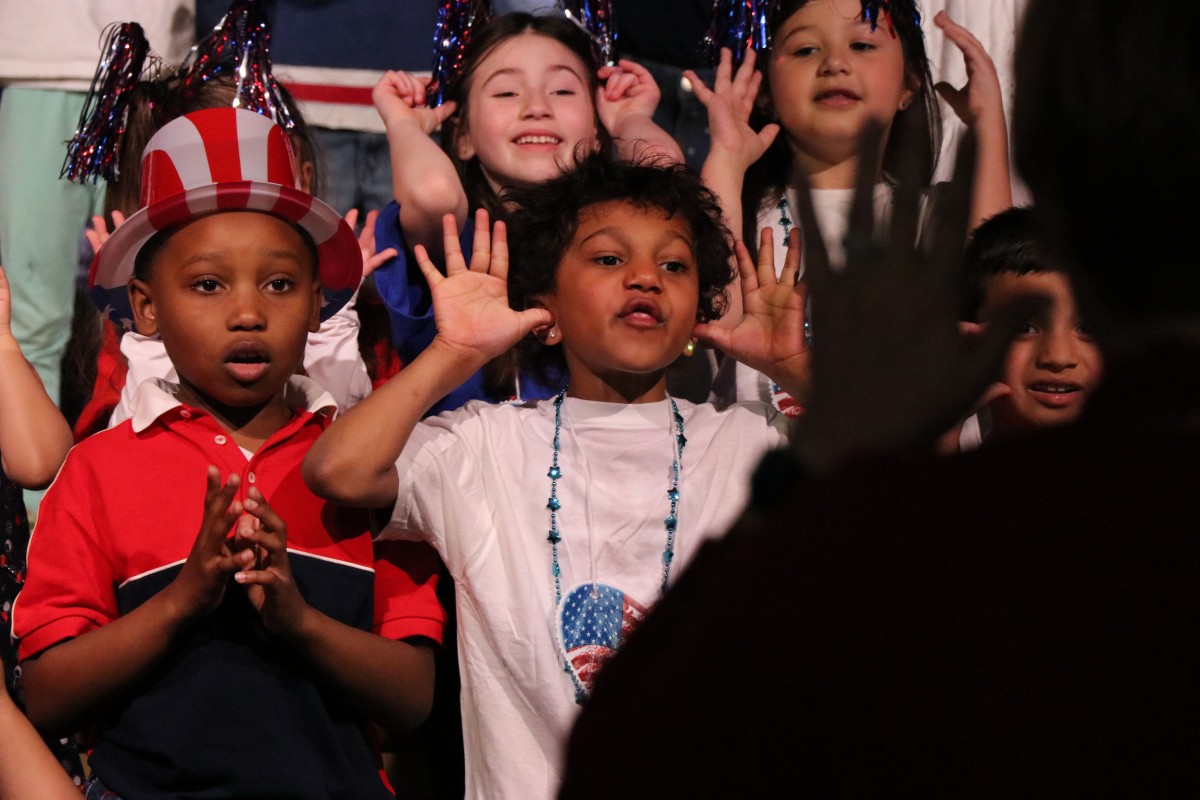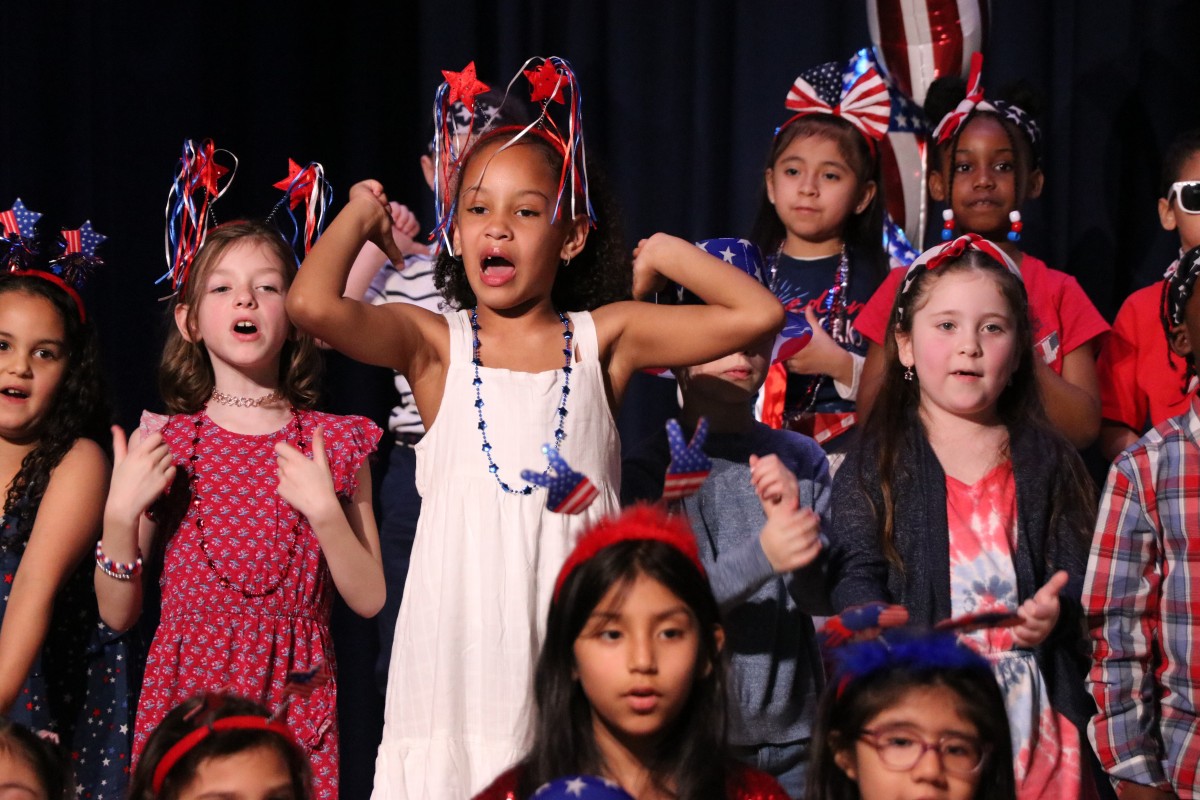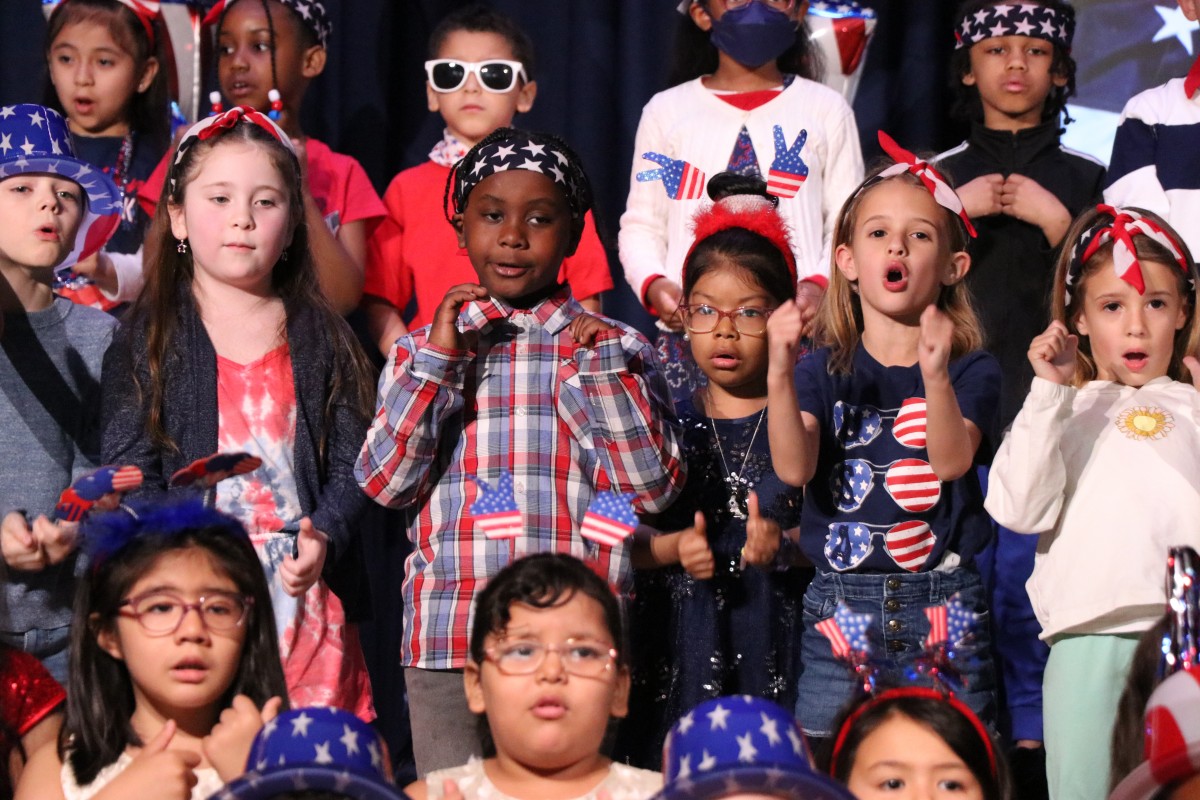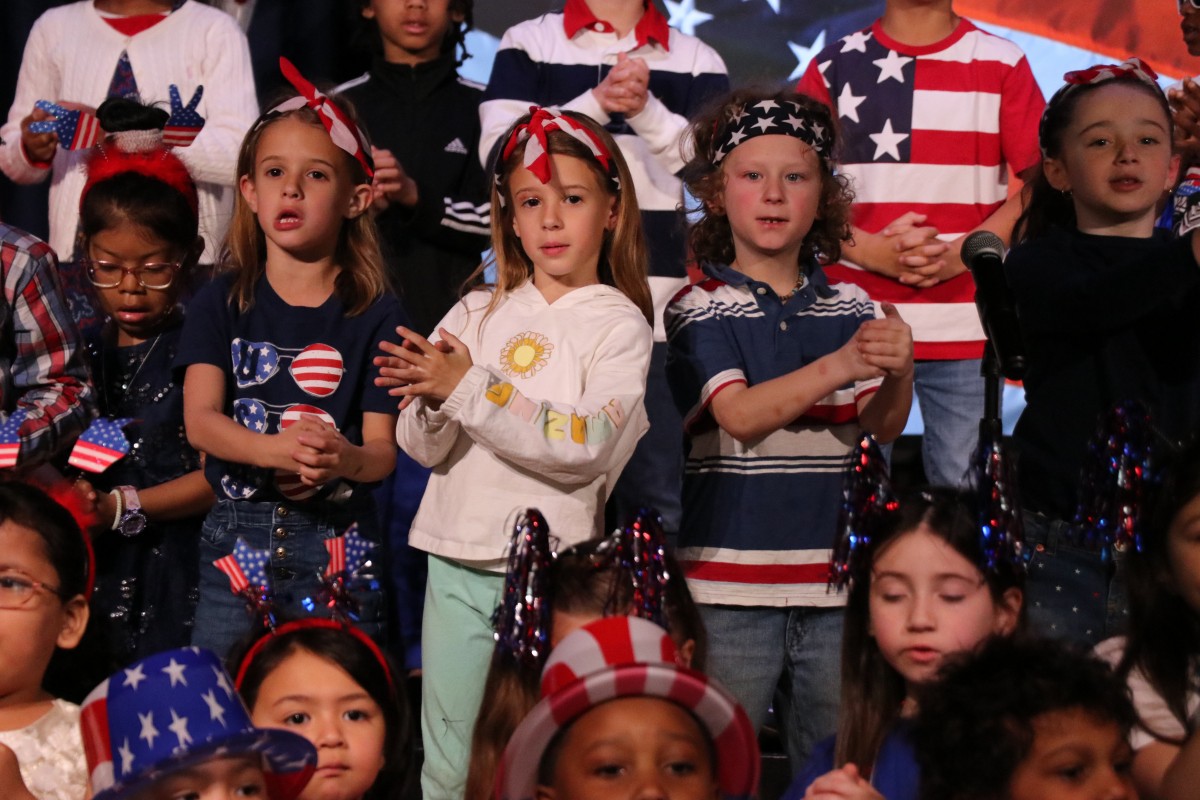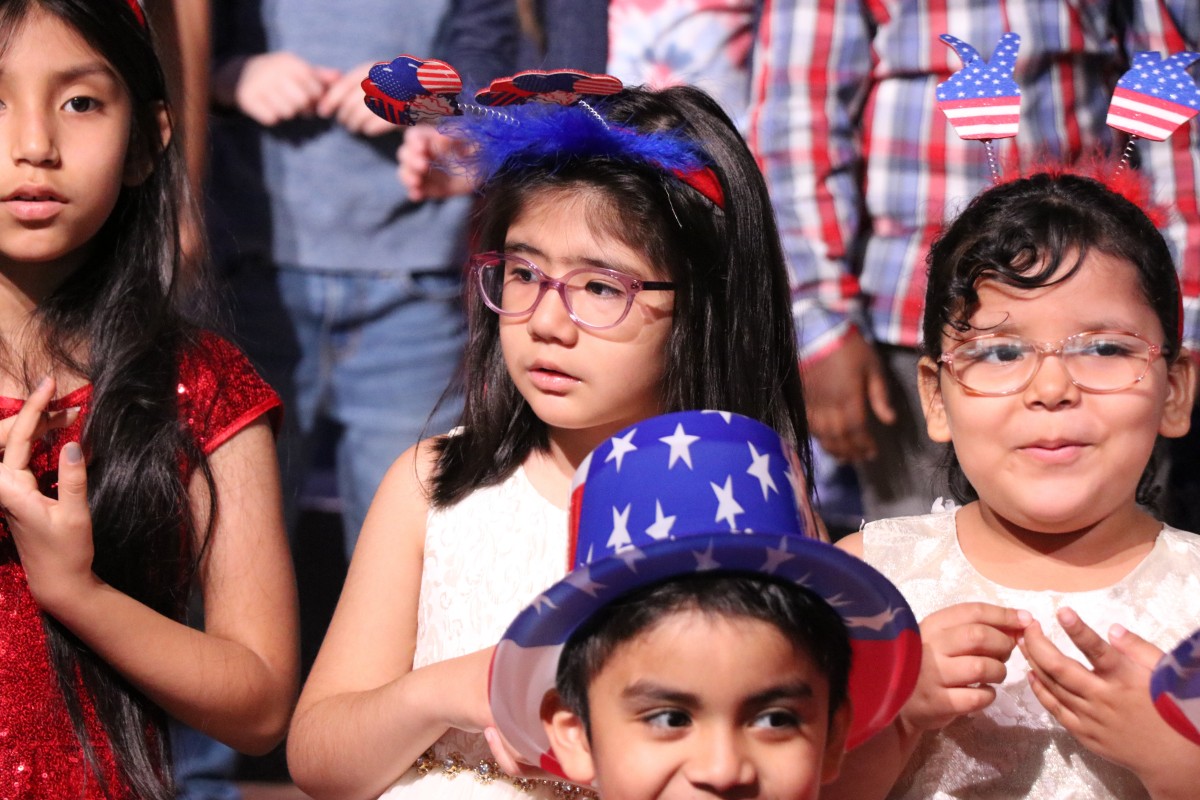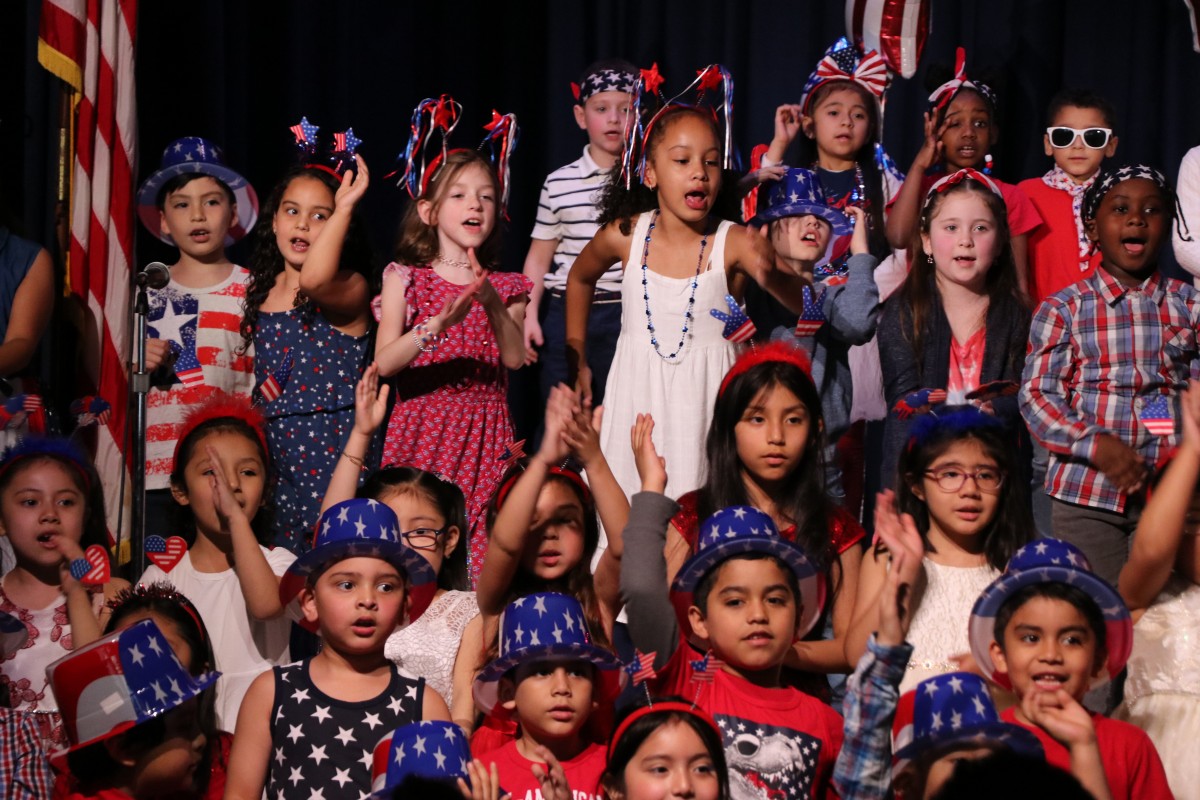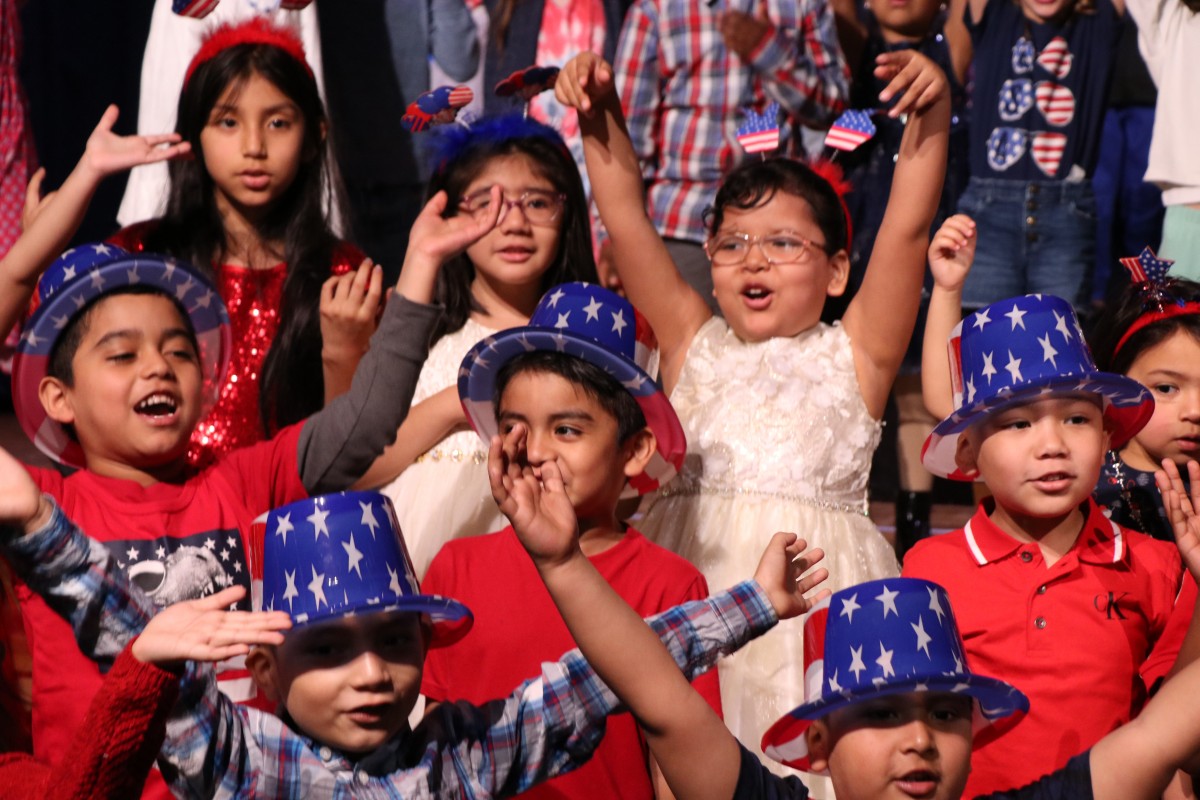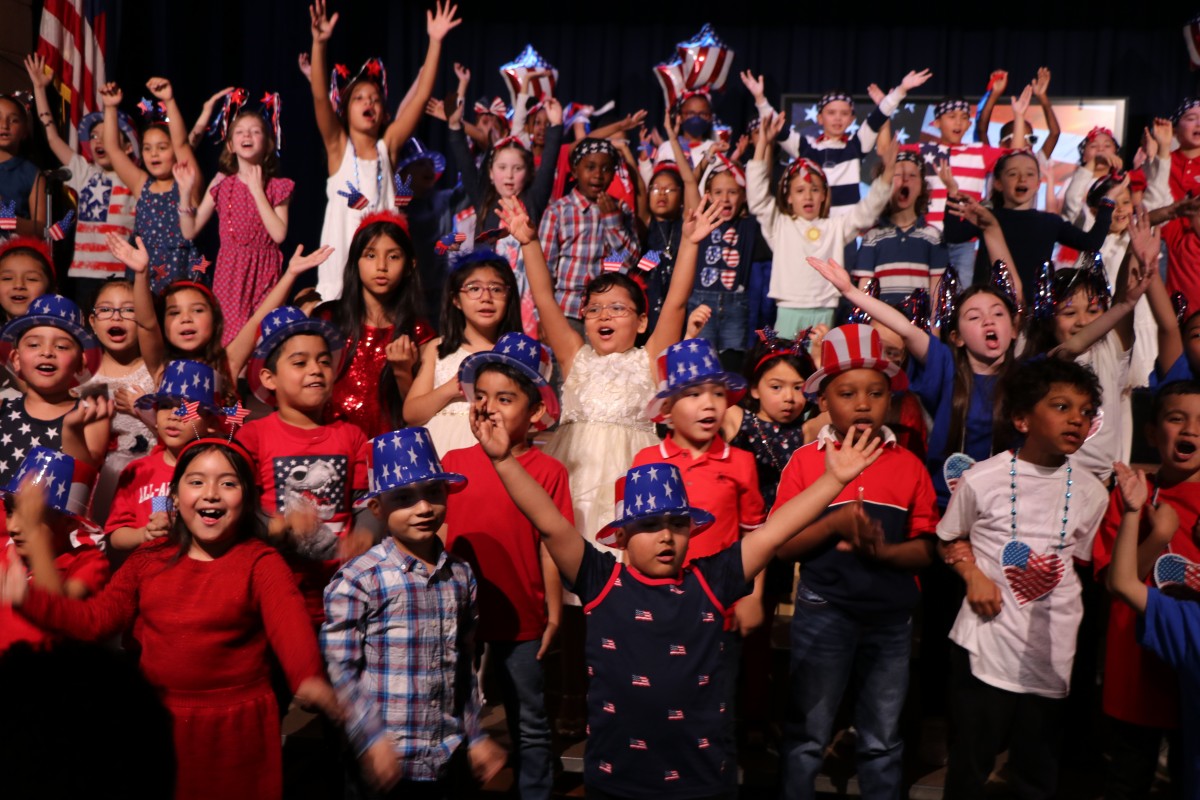 LINK TO FREE DOWNLOADABLE PHOTO ALBUM
Fostertown ETC presents…
American Patriotism
A First Grade Song Swap
Friday, April 28, 2023
10:00 a.m.
Mrs. Mercado and Ms. Martinez's Dual Language classes……………....... God Bless America
Speakers: Arjen Molina Matute, Emir Ramos, Oona Park, Andrea Vasquez,
Noah Jackson, Viviana Lopez, Charlotte Jobson, Miguel Cisterna,
Thiago Enriquez, Milagros Gonzaga
Mrs. Hoyt's class……………………………………………. This Land is Your Land
Speakers: Chloe Shaw, Abrahkiahn Maresca-Cummings, Renesmay Miranda
Mrs. Daniels' class……………………..…………...…..… All American Me and You
Speakers: Kaylee Castro, Italivi Gonzalez, Sasha Brown, Jacob Huaman,
Kalani Hamilton, Valentino Lopez
Mrs. Flannery's class……………………………….........….… R.O.C.K. in the U.S.A
Speakers: Lily MacGregor , Teagan MacGregor, Saquan Edwards, Domenico Imbemba
All First Grade students…………………………………...You're A Grand Old Flag The Fostertown Song
Fostertown thanks all those who are currently serving
and have served our country!
Thank you to our Booster Members!
Your support is what makes our production program great!
Anibal Sandoval
Felix and Oona Park
Joseph Staropoli
Juan Jesus Cruz
Austin
The Barker-Ferguson Family
Olivia
Itzayana
Petra Eva Cruz
Daela and Nova Townsend
Kalani Hamilton
The Flannery Family
The Morales Family
Sophina Sanchez
Mia Mechetti
Charlotte Jobson
The Gogerty Family
Josiah Cruz and Family
Dylan Ayala
Kilian Millan
The Kavanagh Family
Lianna Ocasio and Family
Dominico Imbemba
Rehmi Mora
The Hernandez Family
ATTENTION: Are your scholars or colleagues doing something great? Please contact the district Communications Team at communications@necsd.net. We'd love to visit your class or event and/or post your pictures and recap to highlight the amazing accomplishments throughout our district!
Date: 2023-05-01 03:01:51 AM