NFA Main Students Earn Credit for American Red Cross Lifeguard Certification
Students in Mrs Young's Lifeguard Training class have been working hard on various rescues and extrications (getting victims out of the pool). Recently, students have been working on Passive Victim Extrication Using a Backboard at the Pool Edge. This skill requires teamwork and communication.
Students at NFA Main can take Lifeguard Training for Physical Education credit and earn American Red Cross Lifeguard Certification. Students must meet certain age and skill criteria before the course starts. The course prepares students to become pool lifeguards and serves as a basis for those who wish to pursue further certification to work at lakes, beaches, water parks and other aquatic environments. Besides learning how to recognize victims, candidates learn CPR and basic First Aid.
Story and photos provided by Ms. Kathy Young.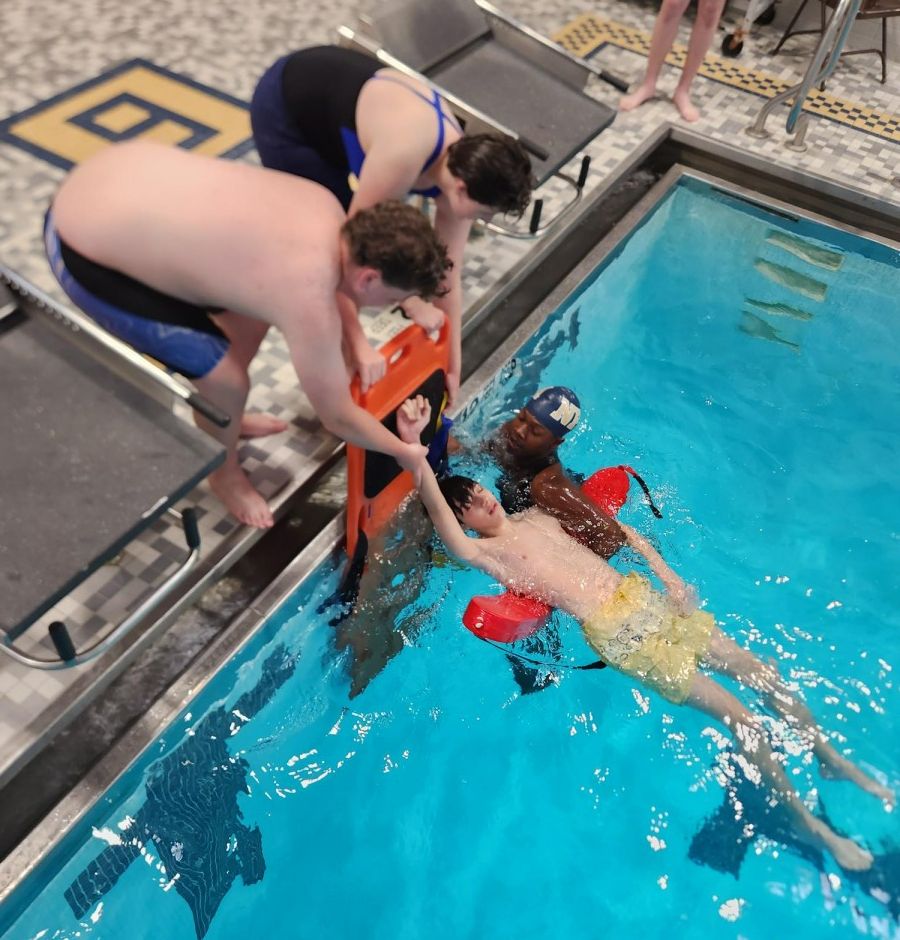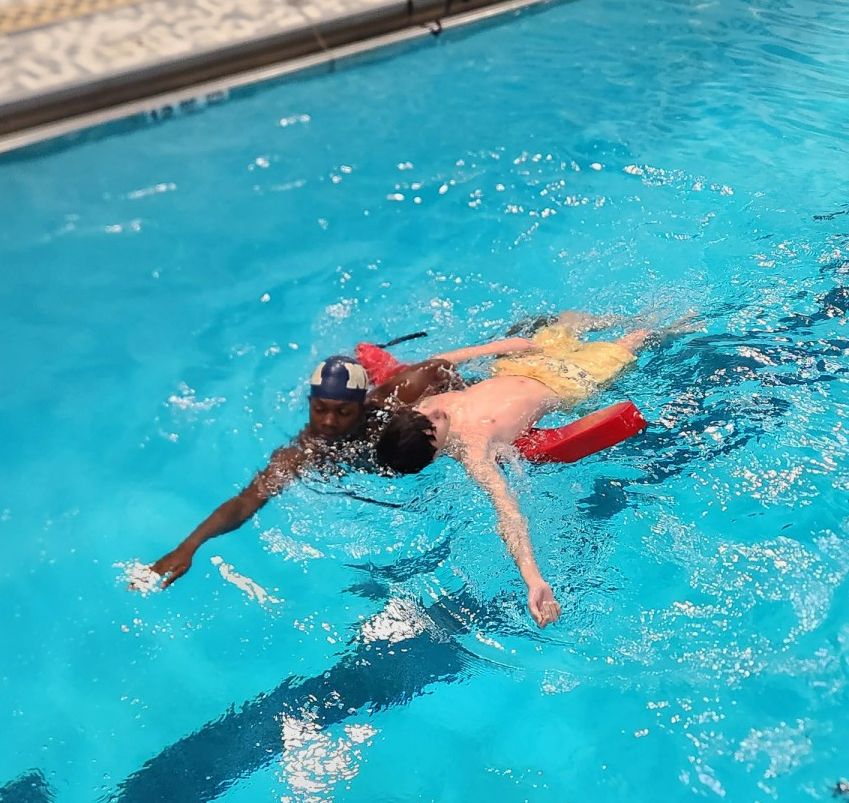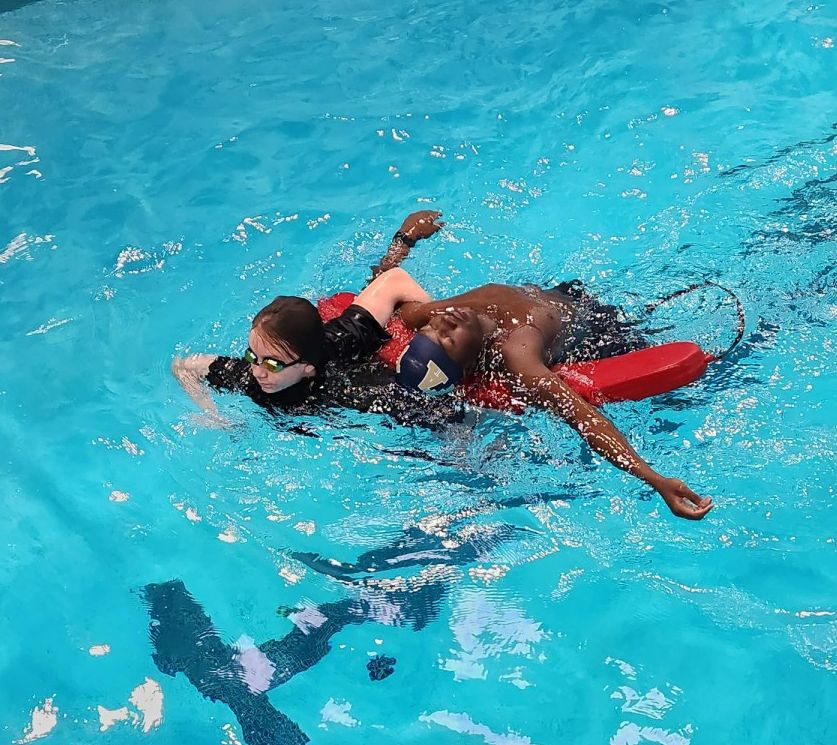 ATTENTION: Are your scholars or colleagues doing something great? Please contact the district Communications Team at communications@necsd.net. We'd love to visit your class or event and/or post your pictures and recap to highlight the amazing accomplishments throughout our district!
Date: 2023-04-26 09:34:21 AM