What Are Restorative Practices?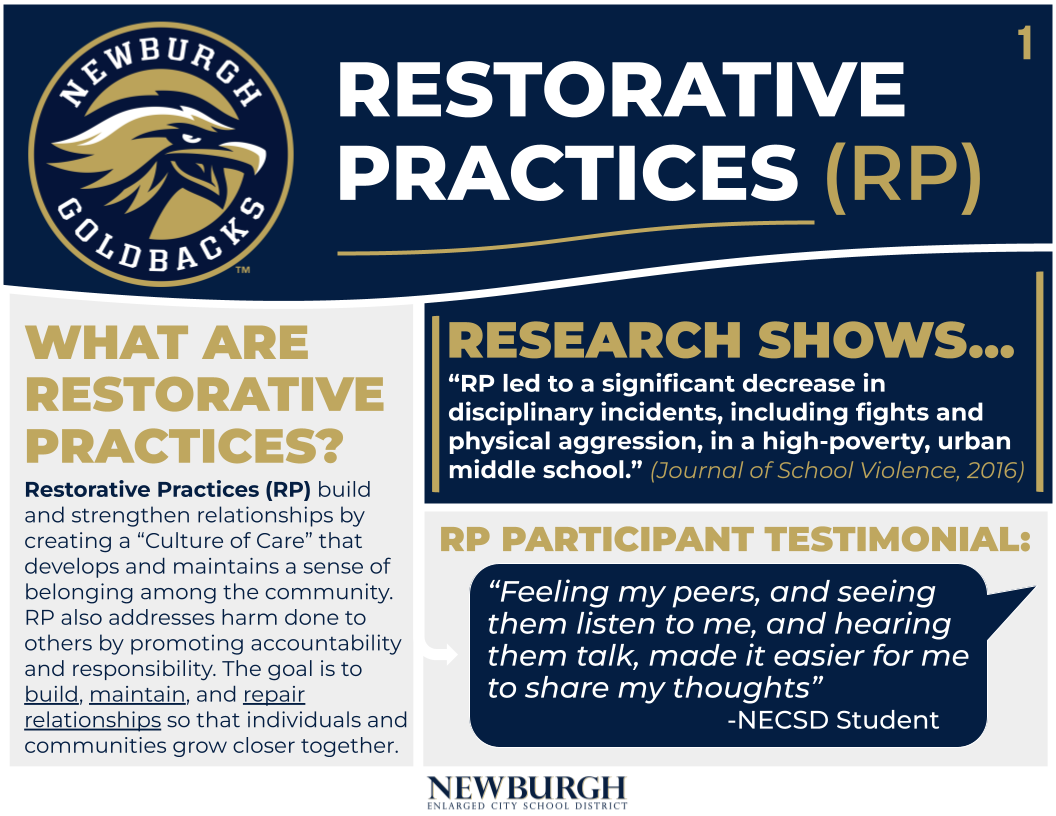 RESTORATIVE PRACTICES (RP)
WHAT ARE RESTORATIVE PRACTICES?
Restorative Practices (RP) build and strengthen relationships by creating a "Culture of Care" that develops and maintains a sense of belonging among the community. RP also addresses harm done to others by promoting accountability and responsibility. The goal is to build, maintain, and repair relationships so that individuals and communities grow closer together.
"RP led to a significant decrease in disciplinary incidents, including fights and physical aggression, in a high-poverty, urban middle school." (Journal of School Violence, 2016)
RP PARTICIPANT TESTIMONIAL:
"Feeling my peers, and seeing them listen to me, and hearing them talk, made it easier for me to share my thoughts" -NECSD Student
PRÁCTICAS RESTAURATIVAS (RP)
¿QUÉ SON LAS PRÁCTICAS RESTAURATIVAS?
Las Prácticas Restaurativas (RP) construyen y fortalecen las relaciones al crear una "Cultura de Cuidado" que desarrolla y mantiene un sentido de pertenencia entre la comunidad. RP también aborda el daño causado a otros mediante la promoción de la rendición de cuentas y la responsabilidad. El objetivo es construir, mantener y reparar relaciones para que las personas y las comunidades crezcan más unidas.
"RP condujo a una disminución significativa en los incidentes disciplinarios, incluidas peleas y agresiones físicas, en una escuela secundaria urbana de alta pobreza". (Diario de Violencia Escolar, 2016)
TESTIMONIO DE PARTICIPANTE DE RP:
"Sentir a mis compañeros, verlos escucharme y escucharlos hablar me facilitó compartir mis pensamientos" -Estudiante de NECSD
ATTENTION: Are your scholars or colleagues doing something great? Please contact the district Communications Team at communications@necsd.net. We'd love to visit your class or event and/or post your pictures and recap to highlight the amazing accomplishments throughout our district!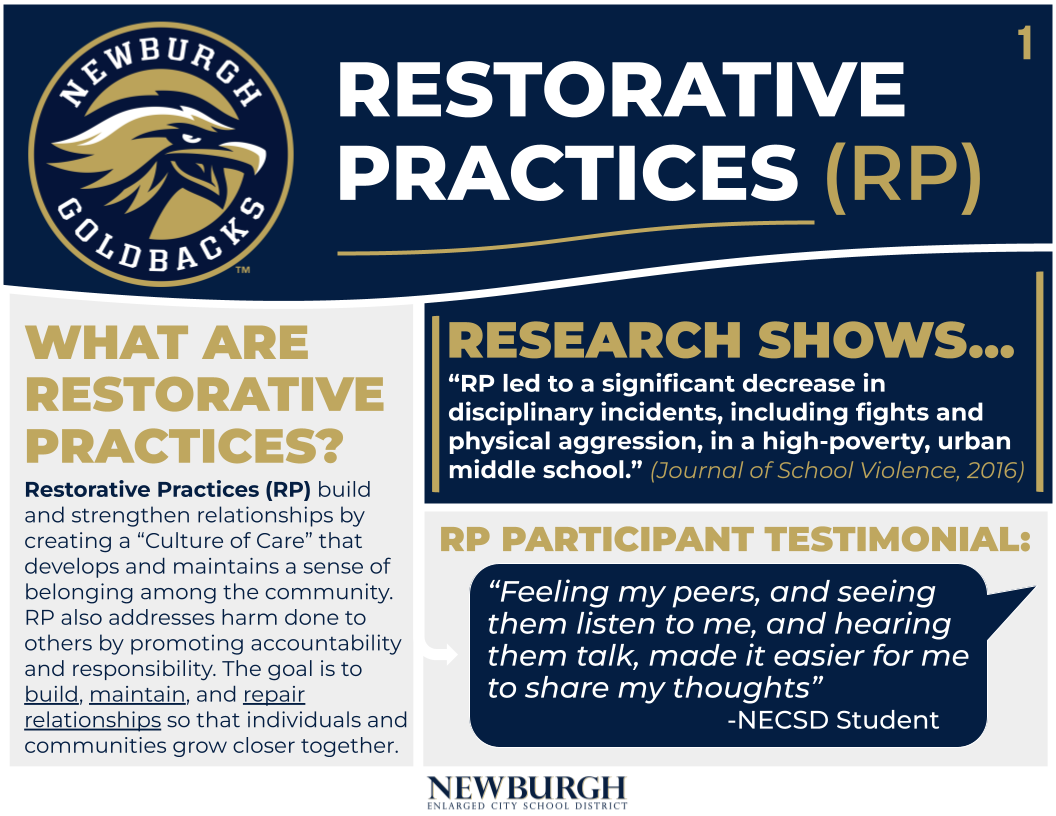 Date: 2023-02-27 03:52:55 AM