NOTICE: This post is over 180 days old. This information may be outdated if you're looking for new or upcoming information.
Mrs. Collier's Class presents "A Multi-Species Holiday Celebration!"
These students from Mrs. Collier's class put on a spectacular holiday show, titled - "A Multi-Species Holiday Celebration". All three holidays were celebrated in song and dance - Hanukah, Christmas, and Kwanza! The performance focused on animal characters, played by students, introducing the different holidays to their friend "The Moose". See a photo recap here of the event.
The Cast:
Moose - Maxwell Veglaindo
Owl - Christopher McGowan
Goose - Penelope Batelic
Bear - Jancy Hernandez
Rabbits - Isabel Aguilar, Selena Lozano, Mia Mercado, Amera Thompson, Ahnahsty Lewis, Natalie Kroon
Beavers & Squirrels - Jancy Hernandez, Aniyah Valladares, Jennifer Baltazar, and Ahnahsty Lewis
Skunks - Ayden Garcia, Martin Sevilla, Daniel Mejia, Mike DesGraviers, and Nick Debellis
Super Badgers - Kevin Vaquero, Khris Vidal, Joseph Teuhuitzil, Yazan Alzghol, & Marcus Edmondson Burke


#doitwithLOVE #NewburghSchools
TEACHERS: Are you and your students doing something great? Please contact your Communication Strategist. We'd love to attend or post your pictures and recap to highlight the amazing accomplishments throughout our district! Grades PreK-5 Amanda McDowell (amcdowell@necsd.net) and Grades 6-12 Cassie Sklarz (csklarz@necsd.net).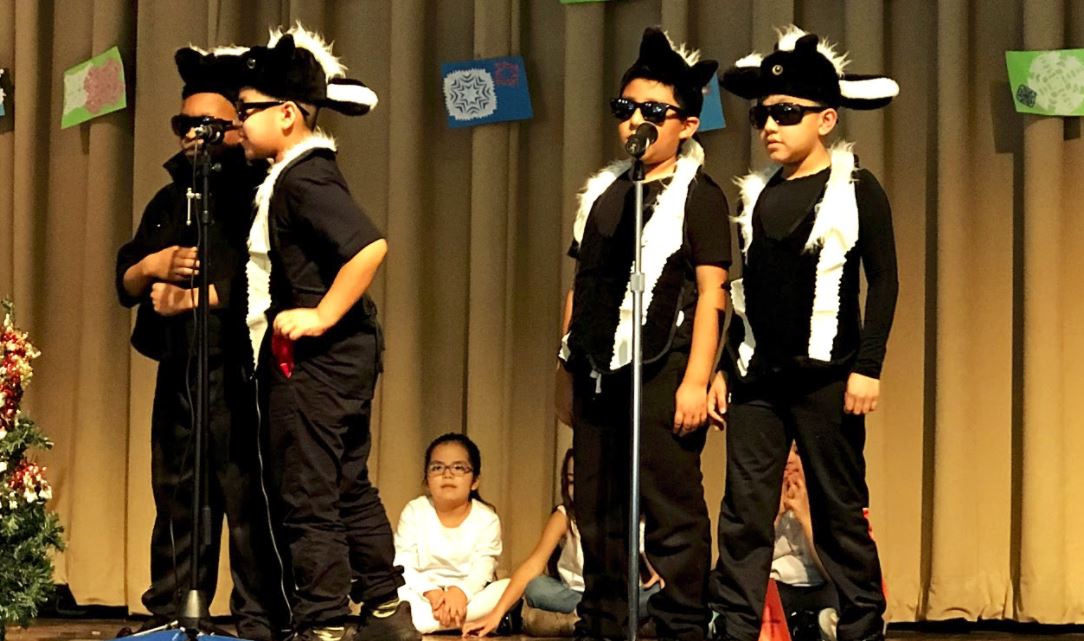 Date: 2017-12-21 14:09:11