Fostertown ETC presents: December Celebrations First Grade Song Swap Holiday Edition
Fostertown ETC presents…
December Celebrations
First Grade Song Swap
Tuesday, December 6, 2022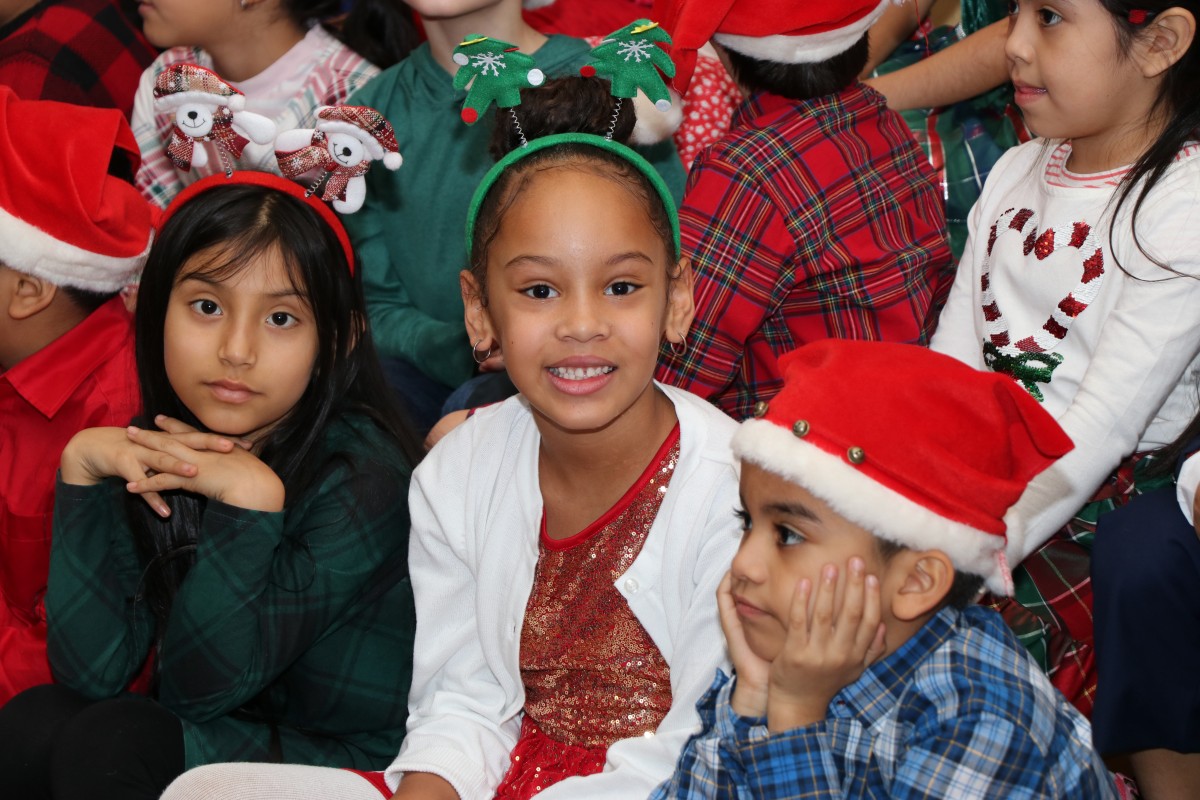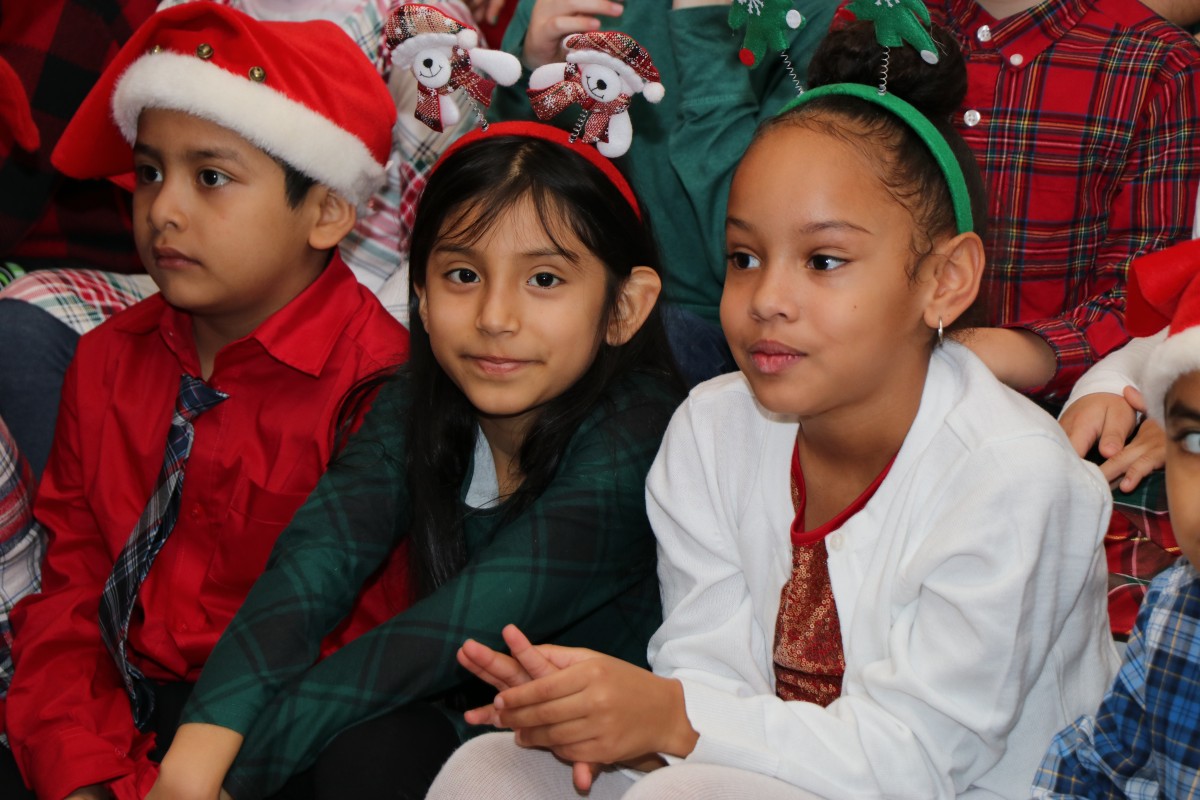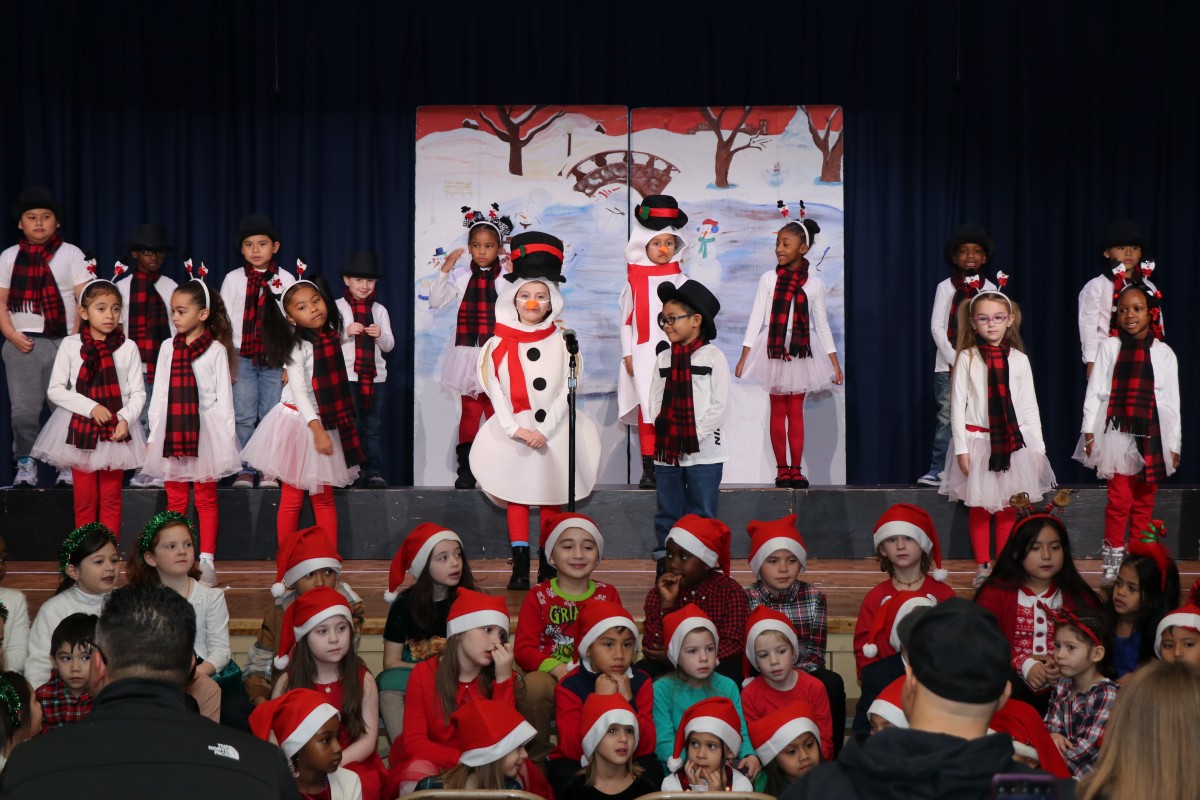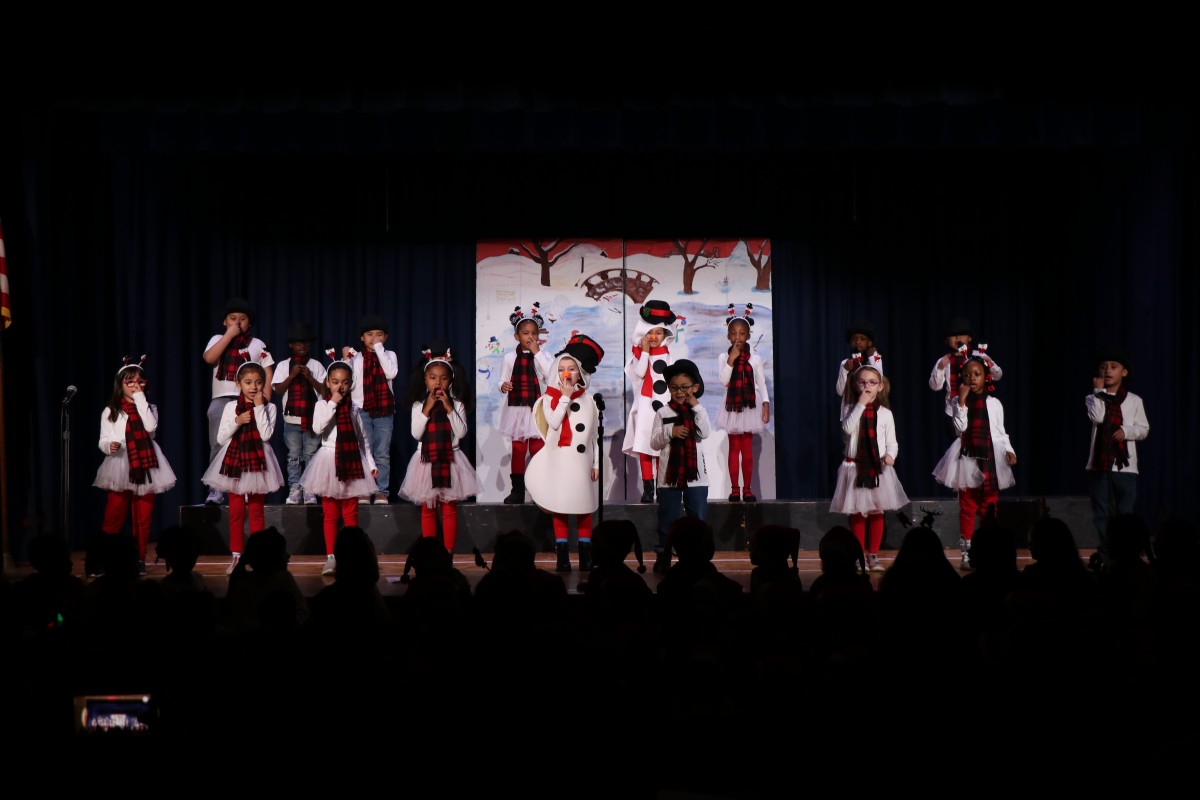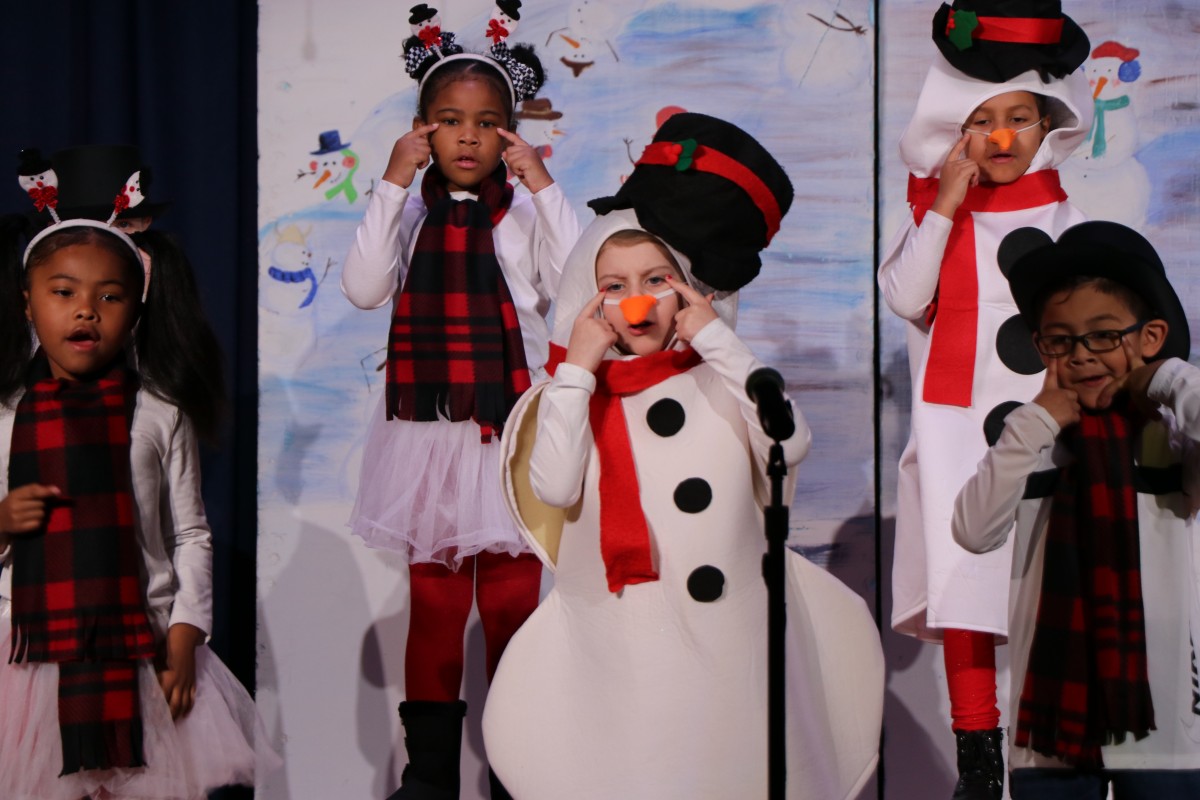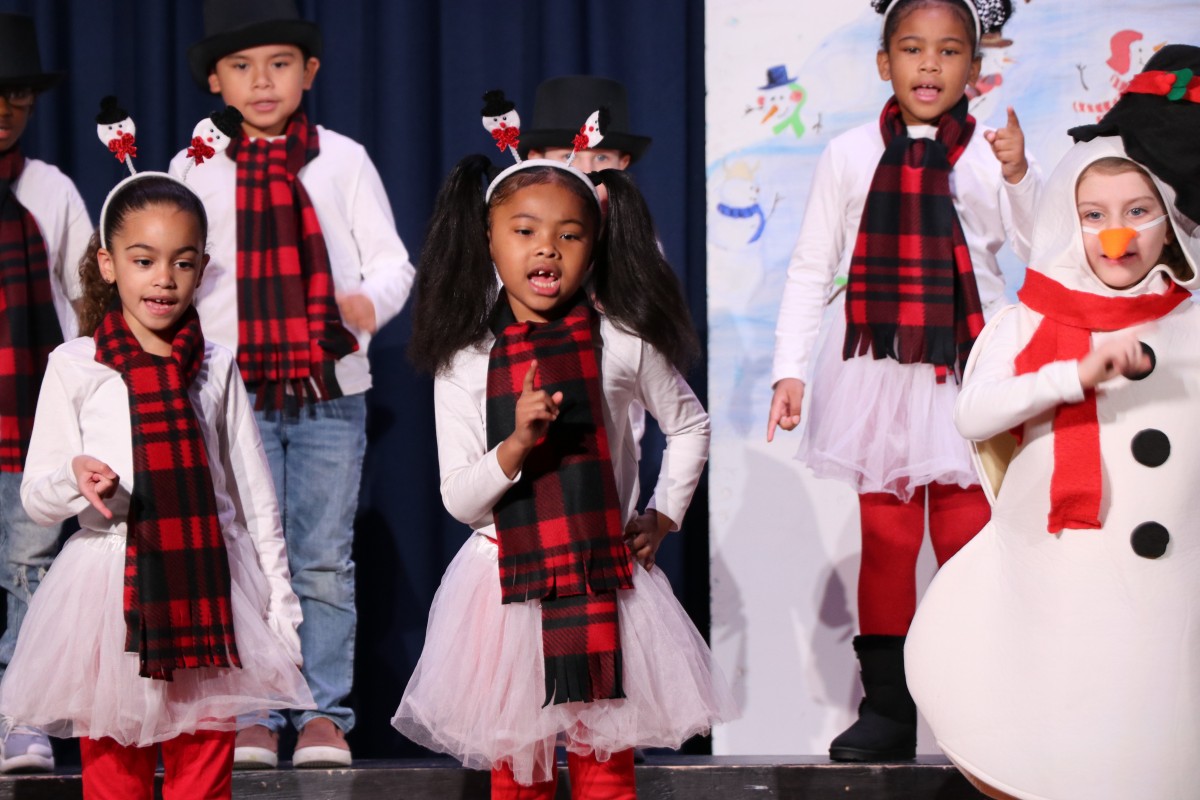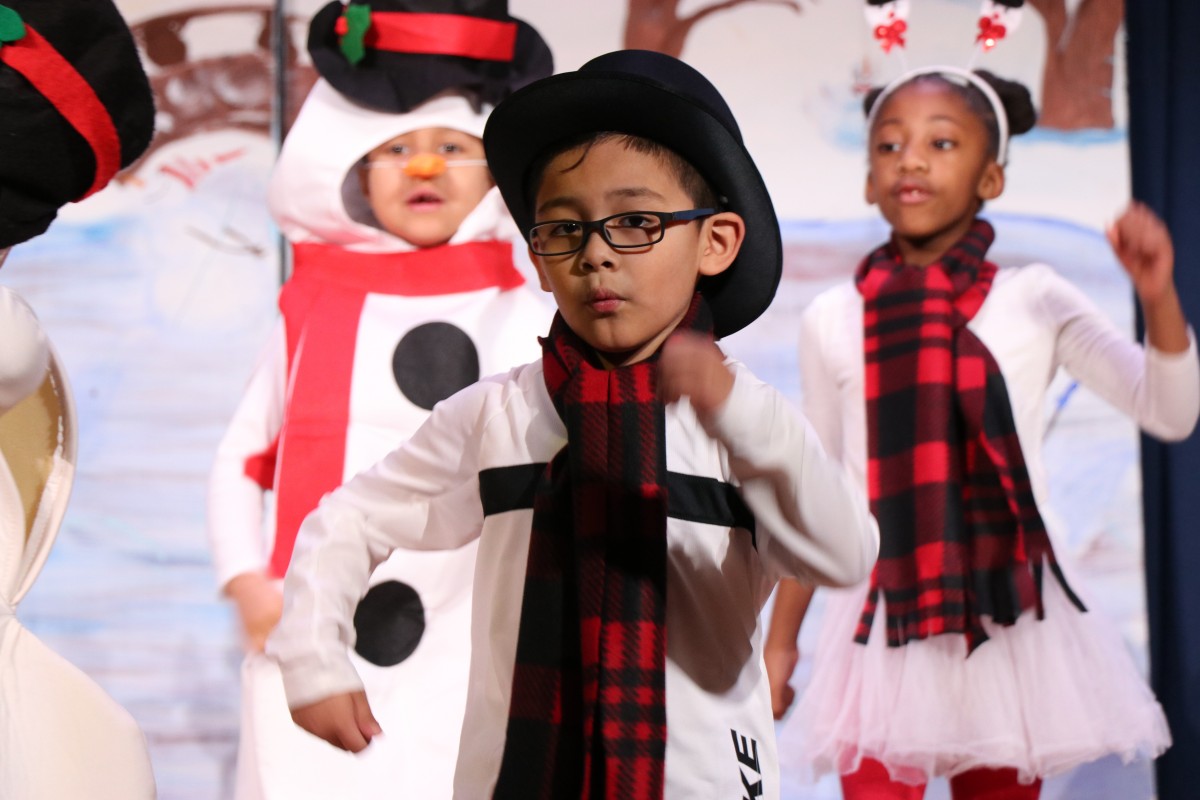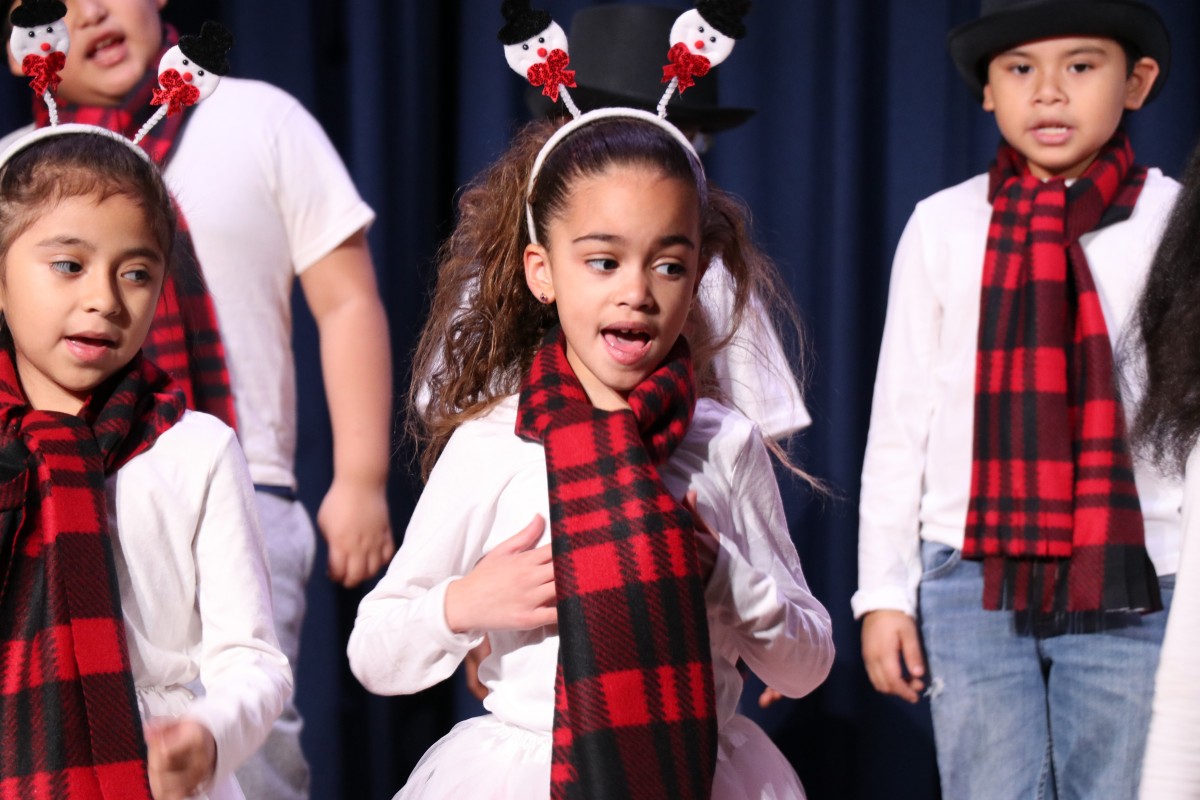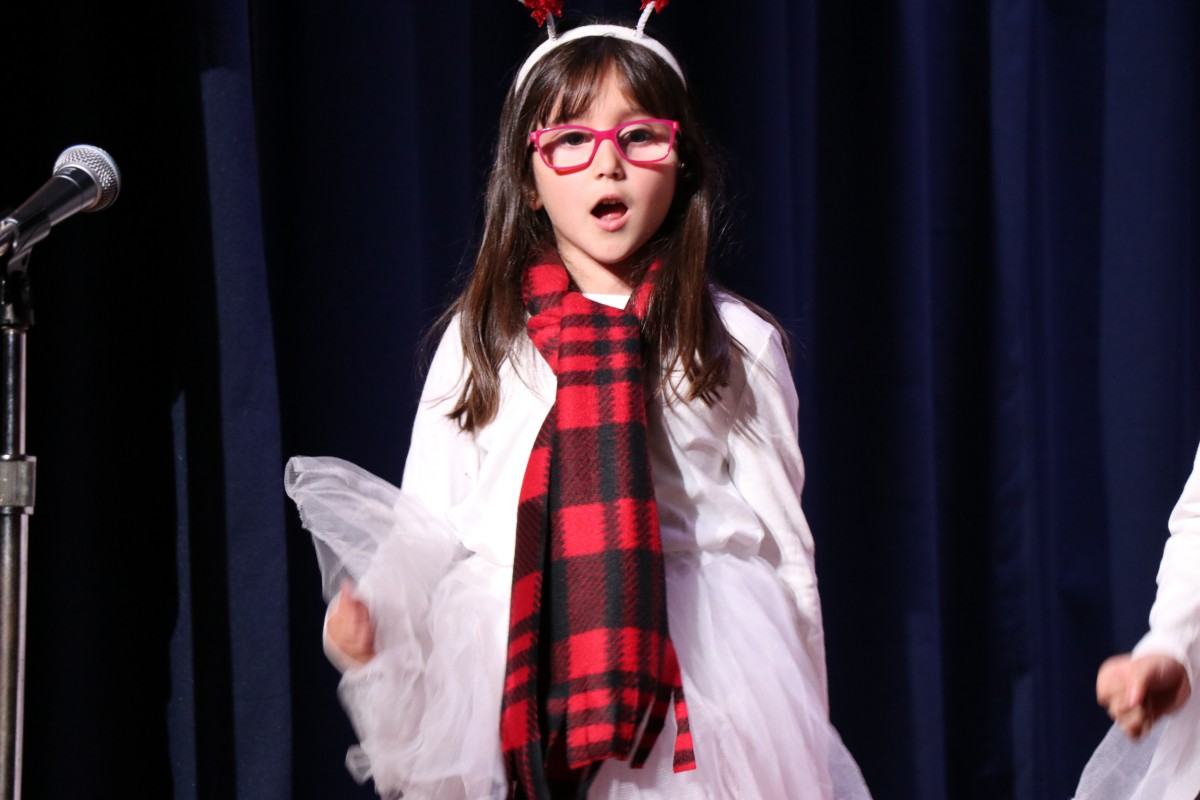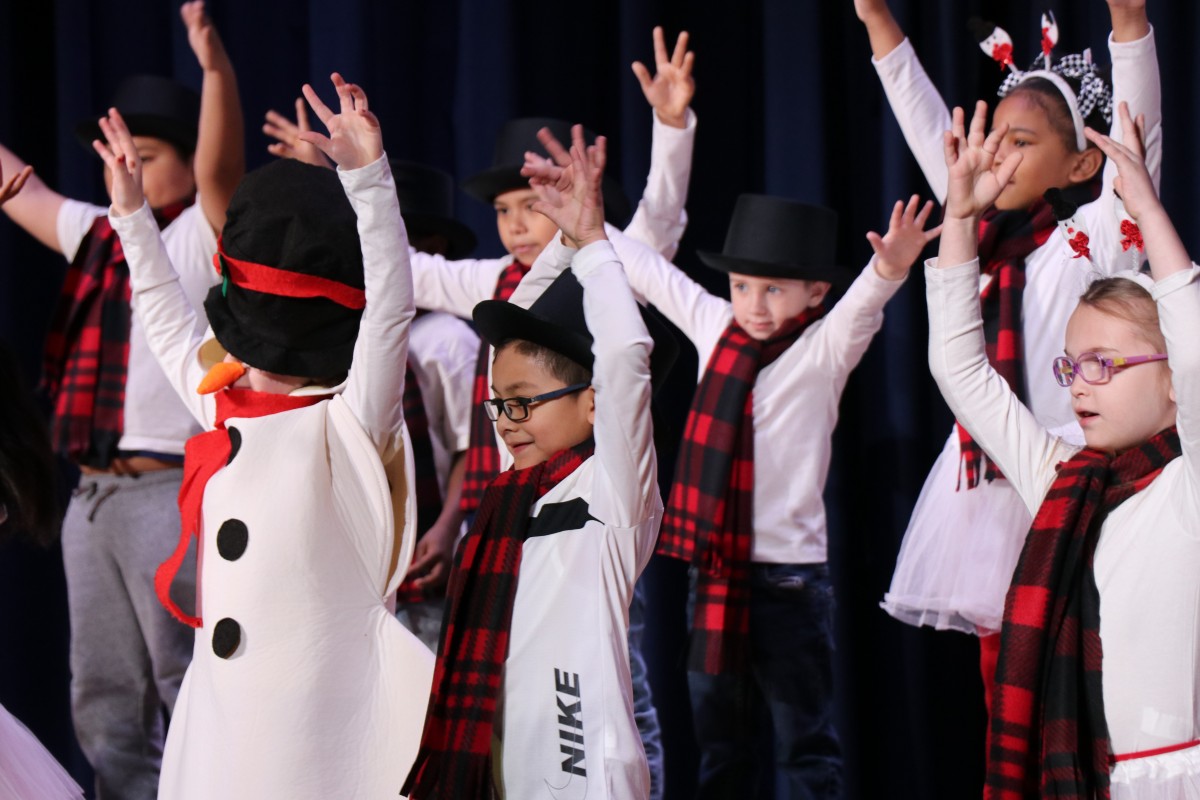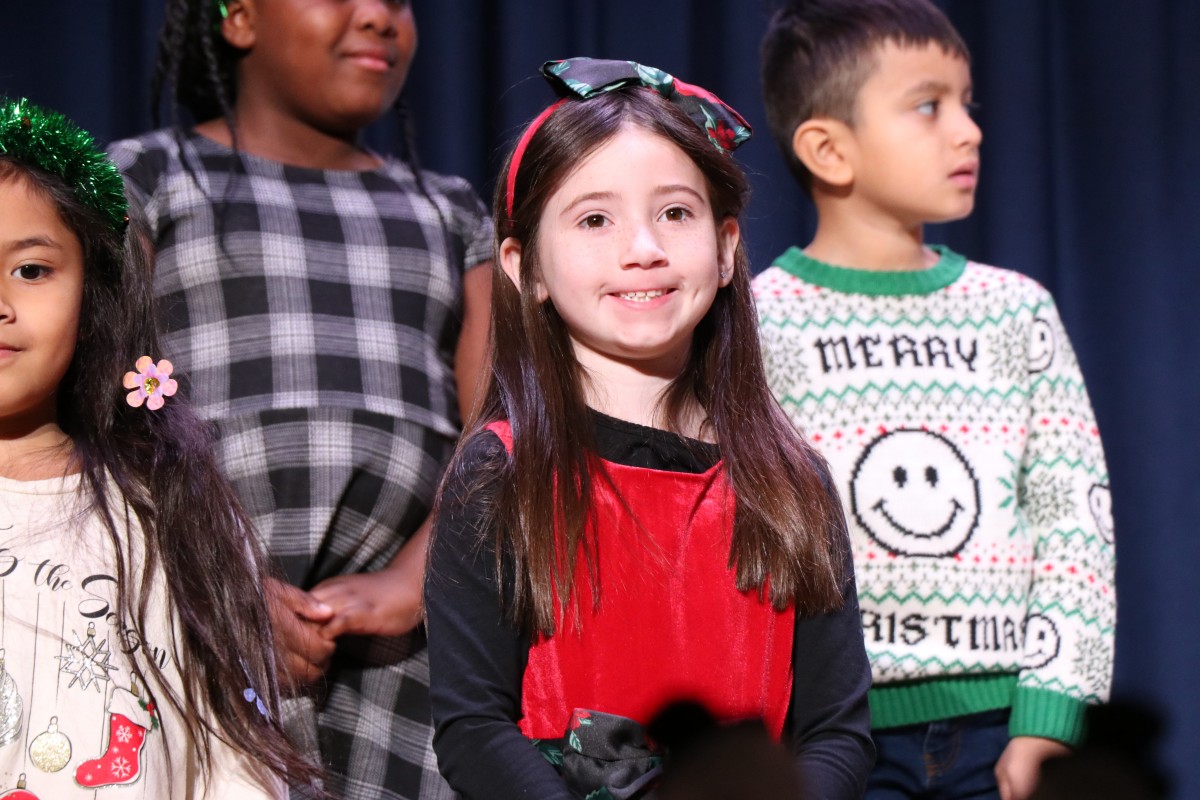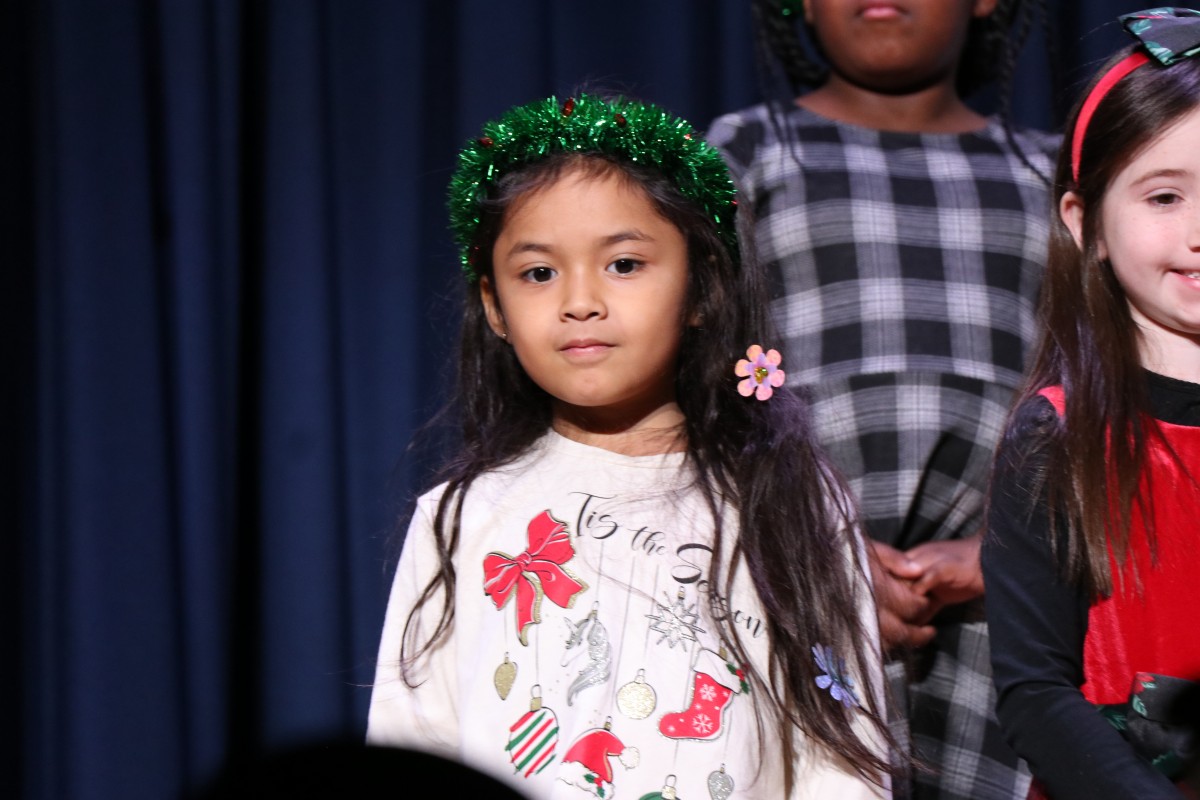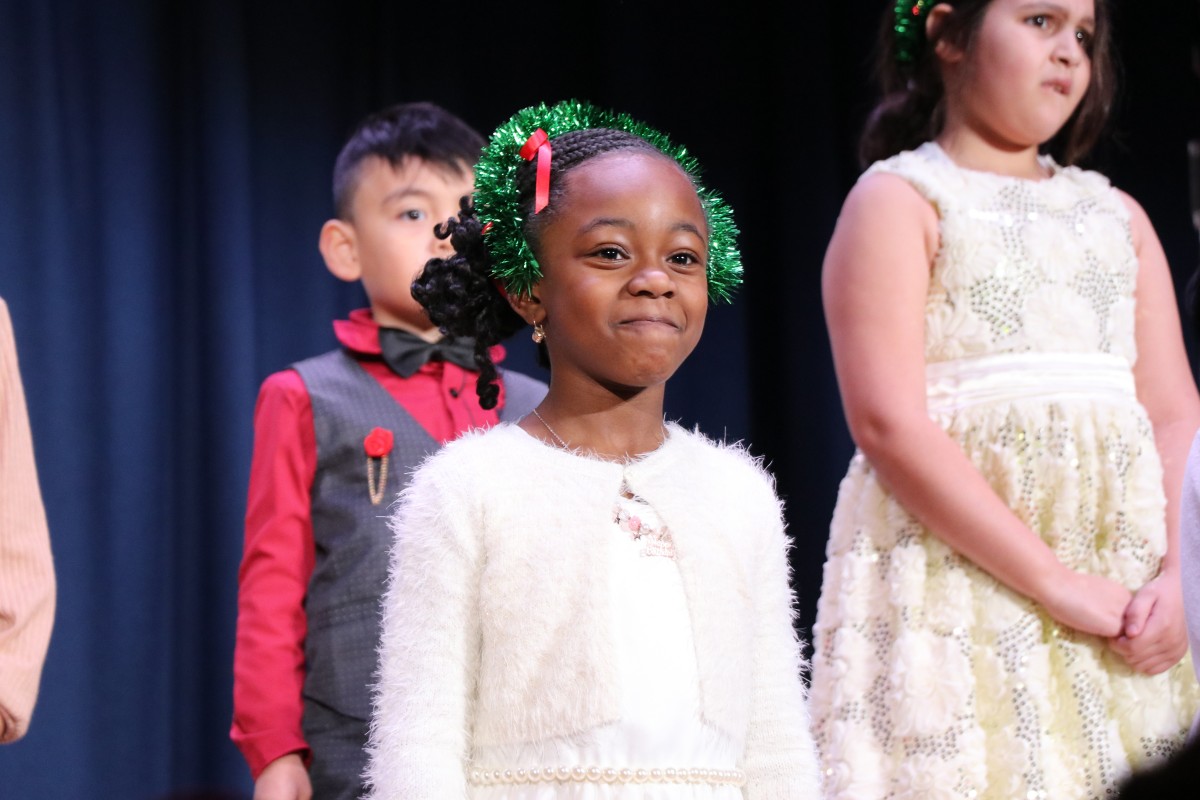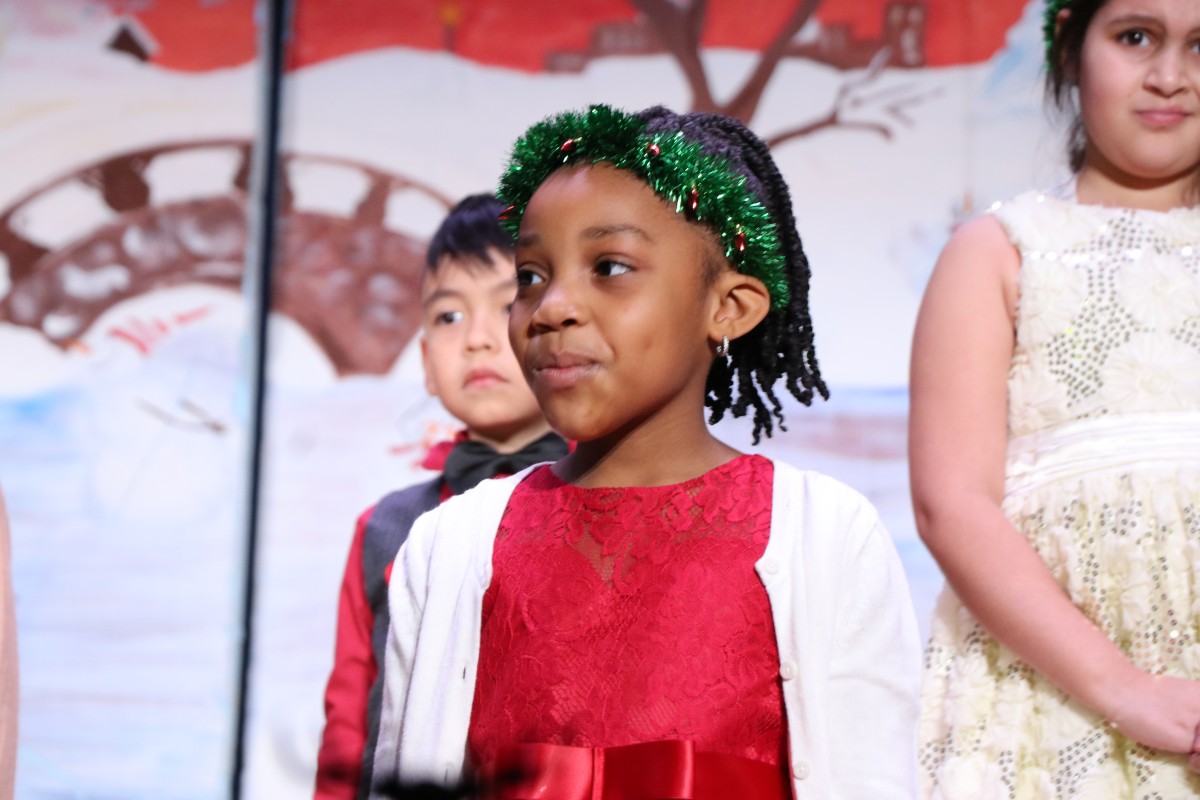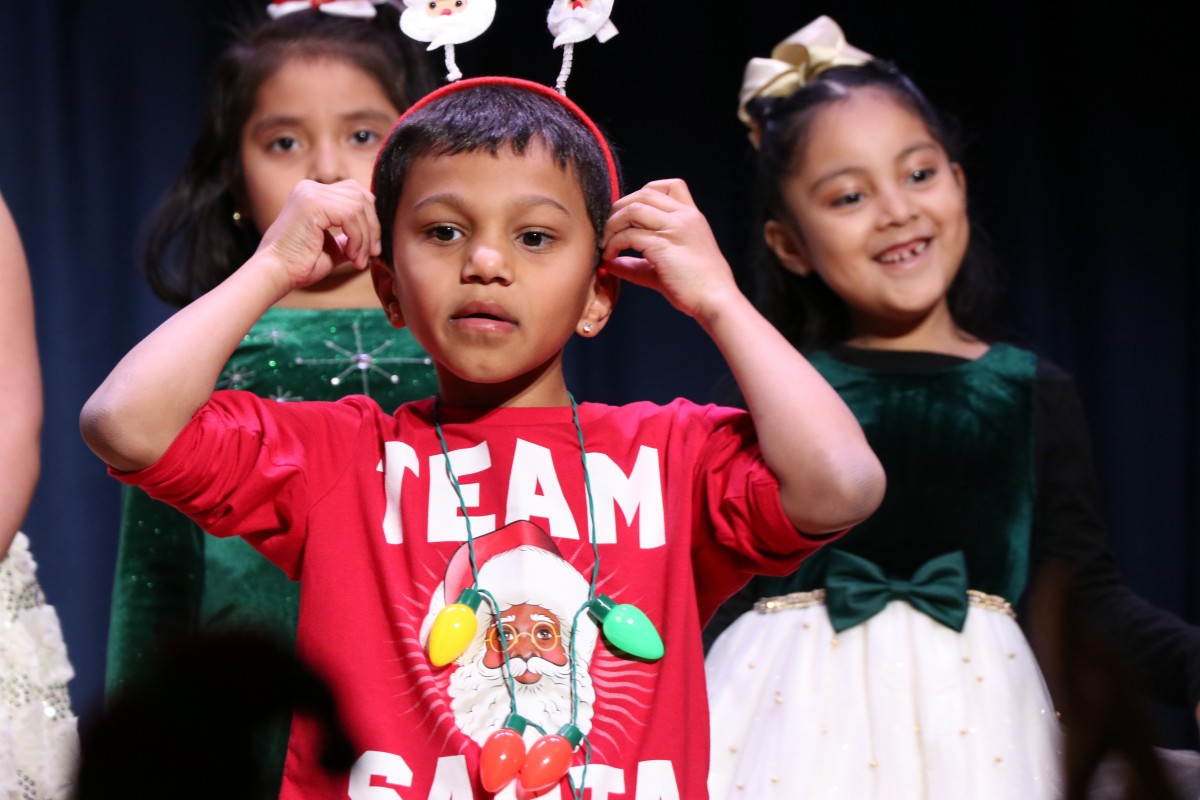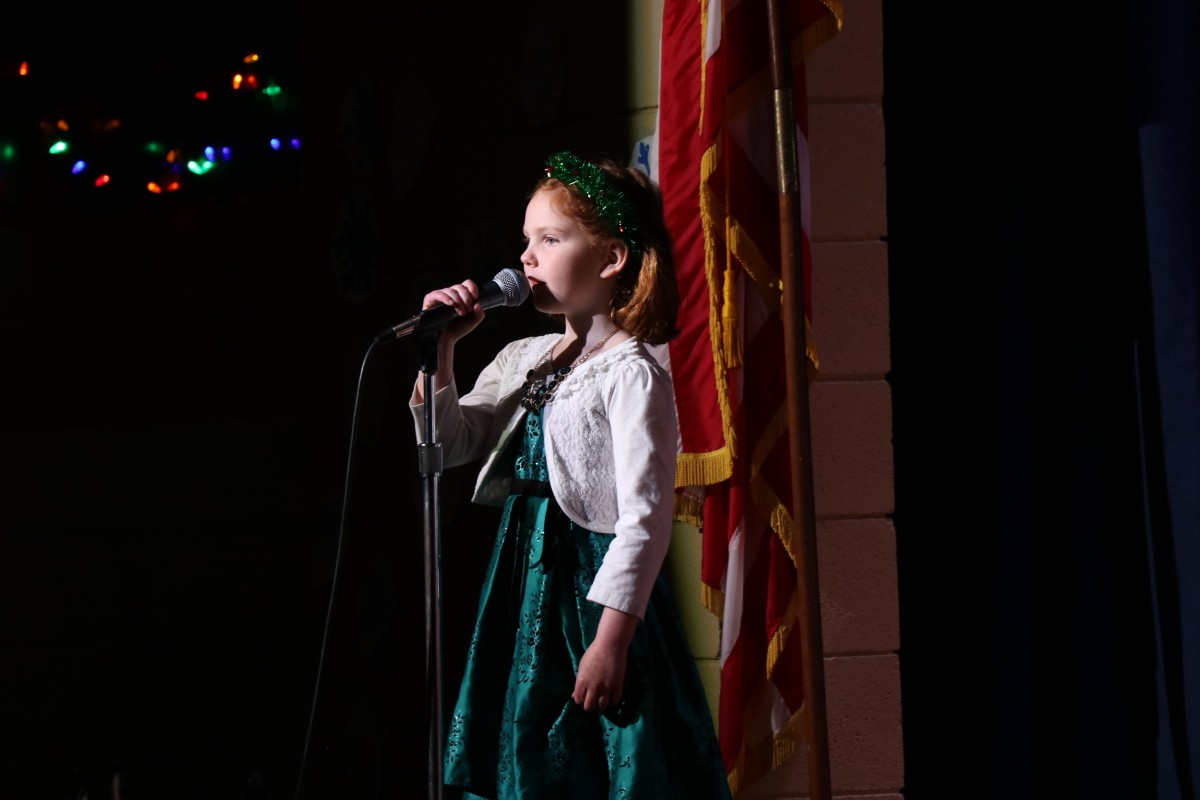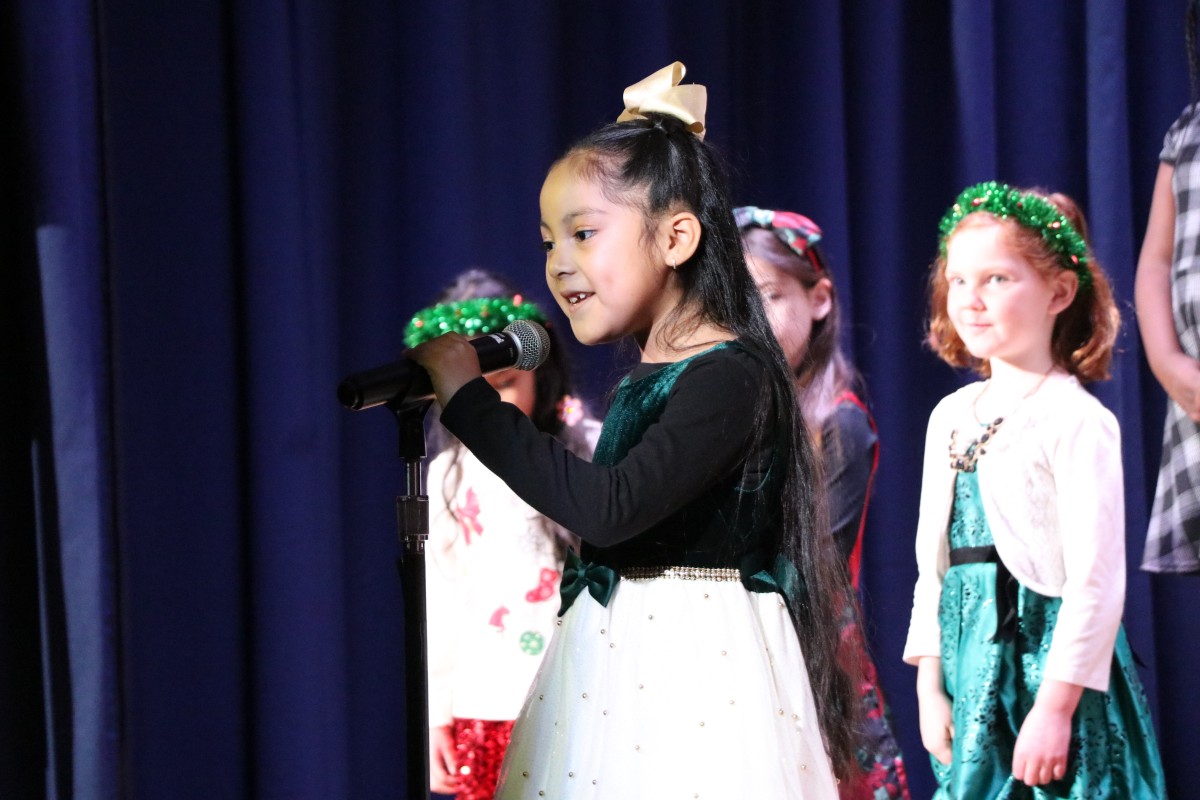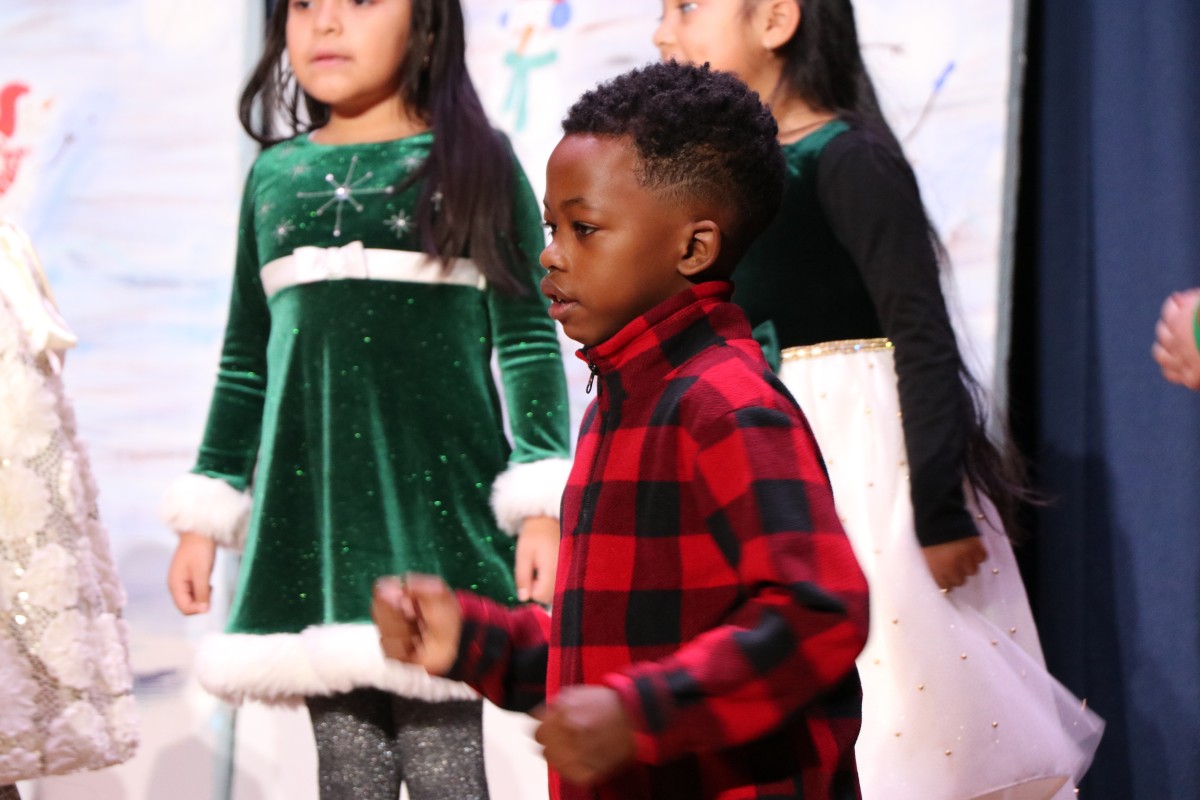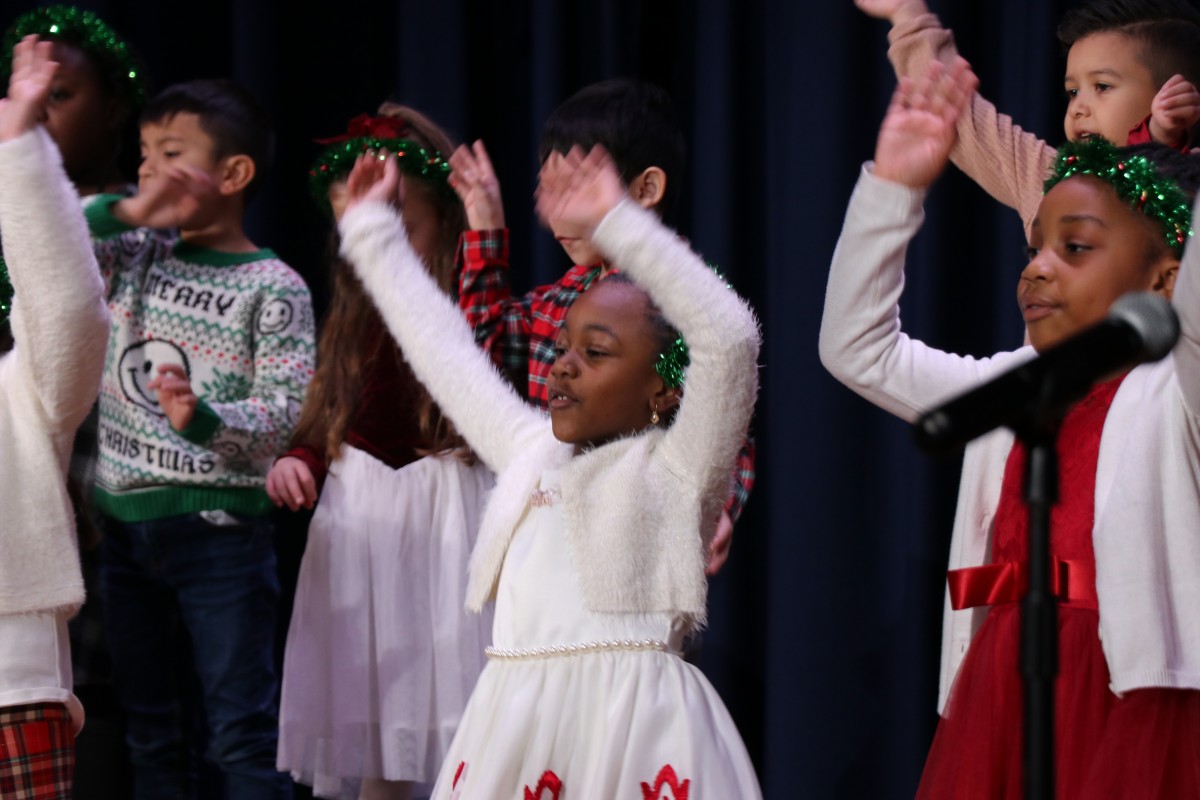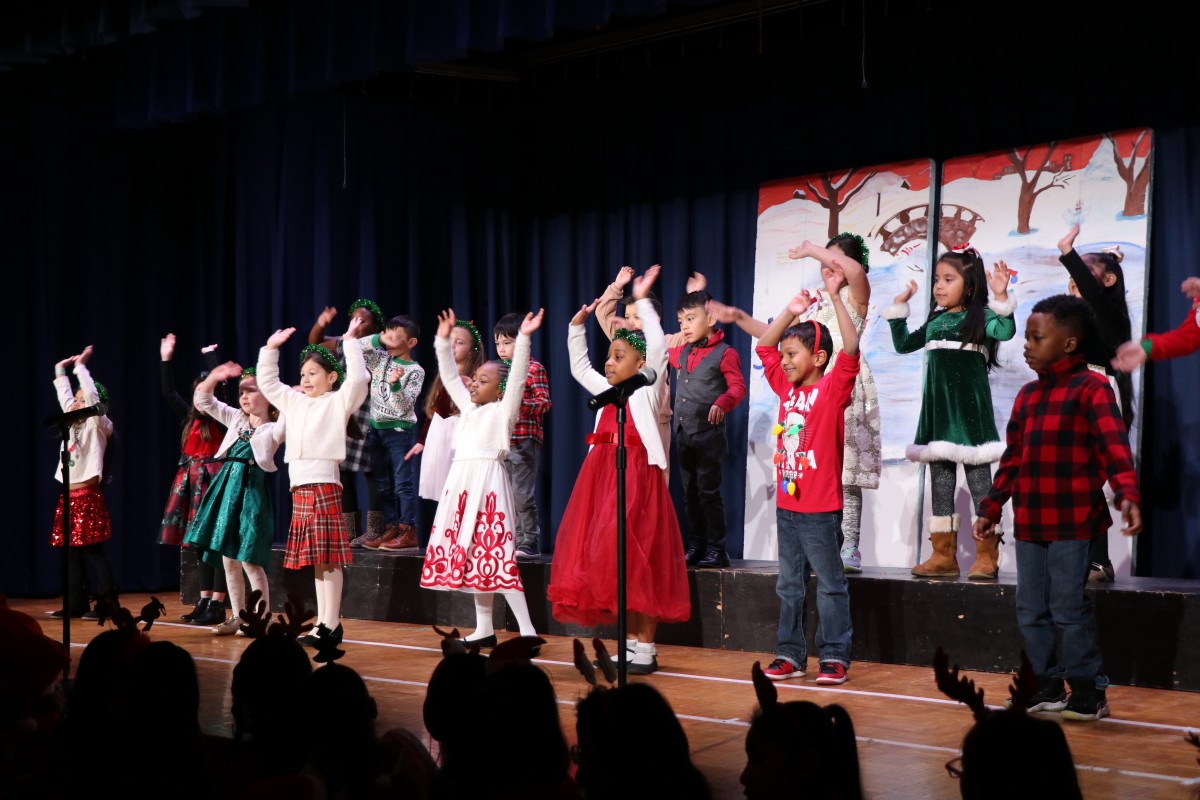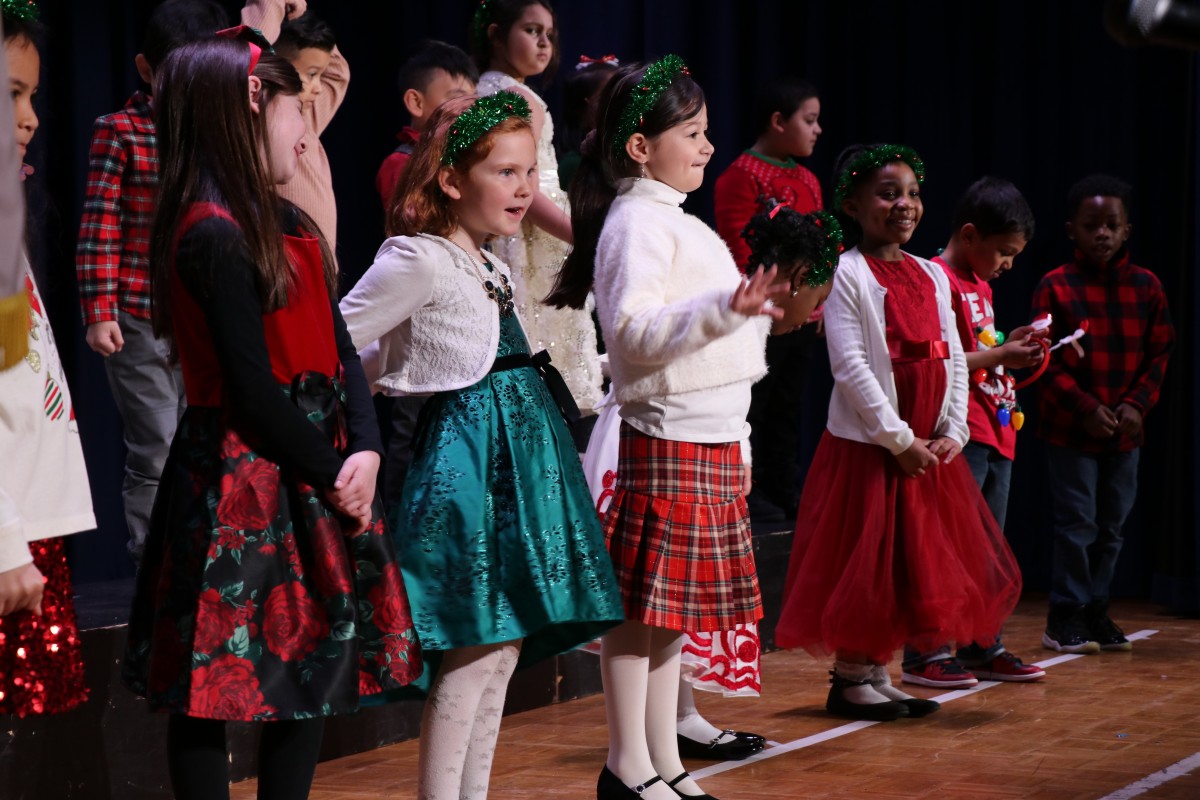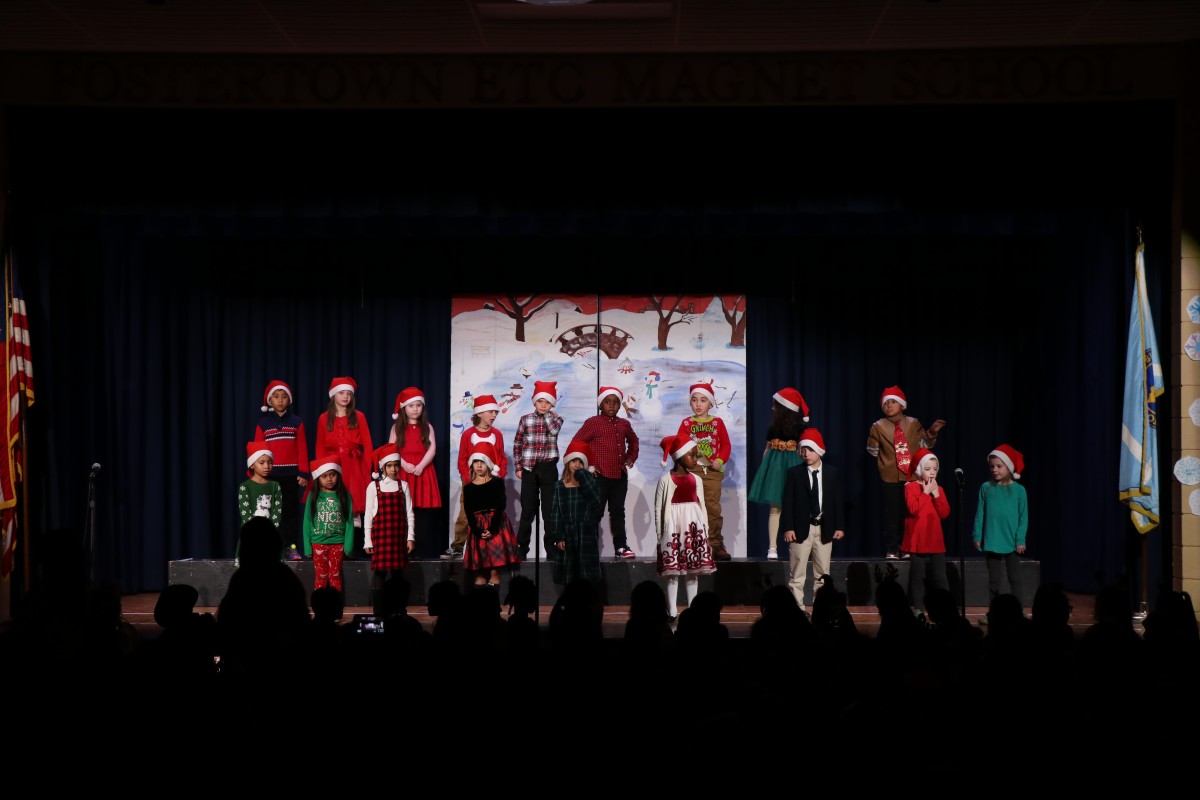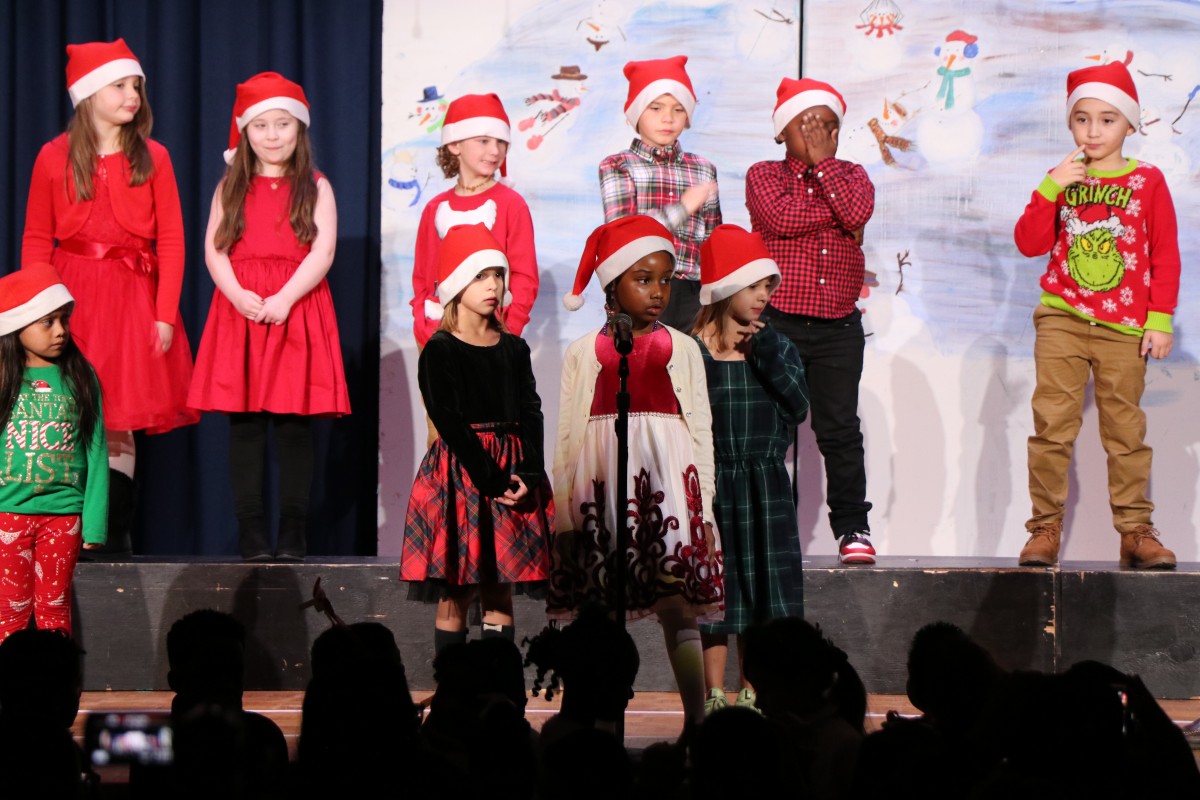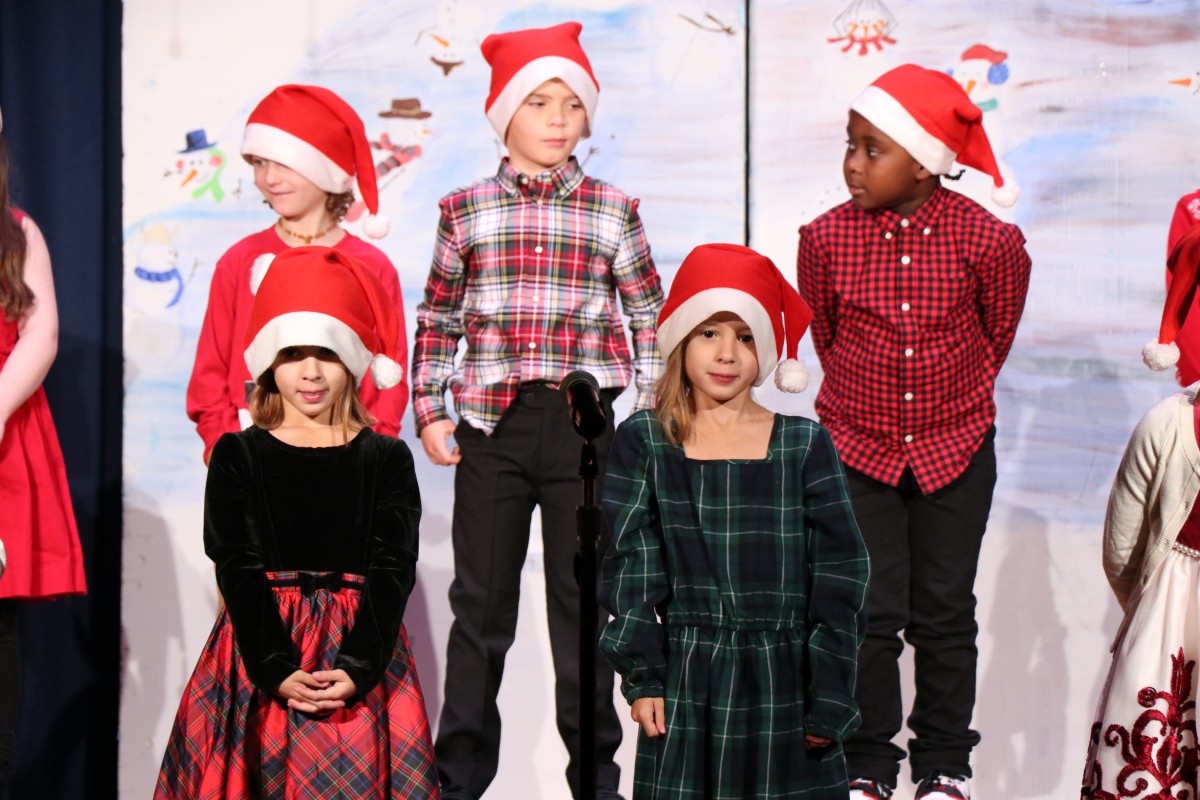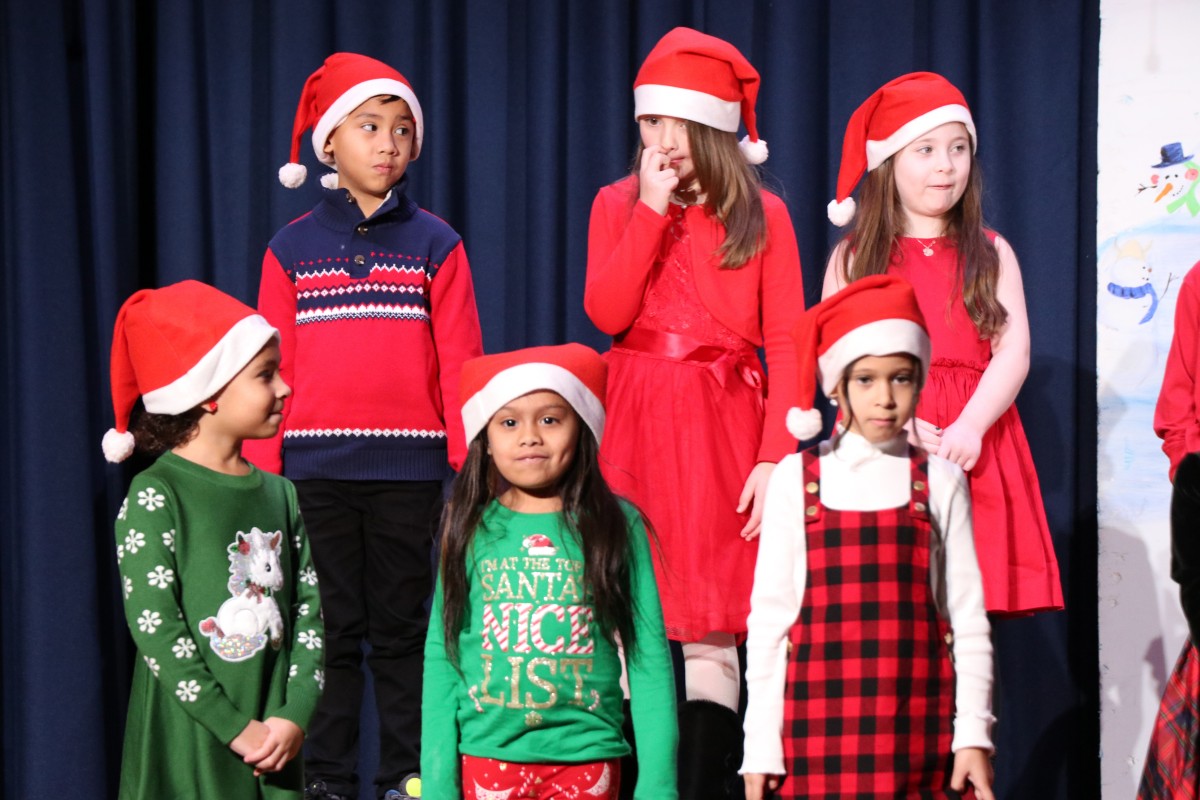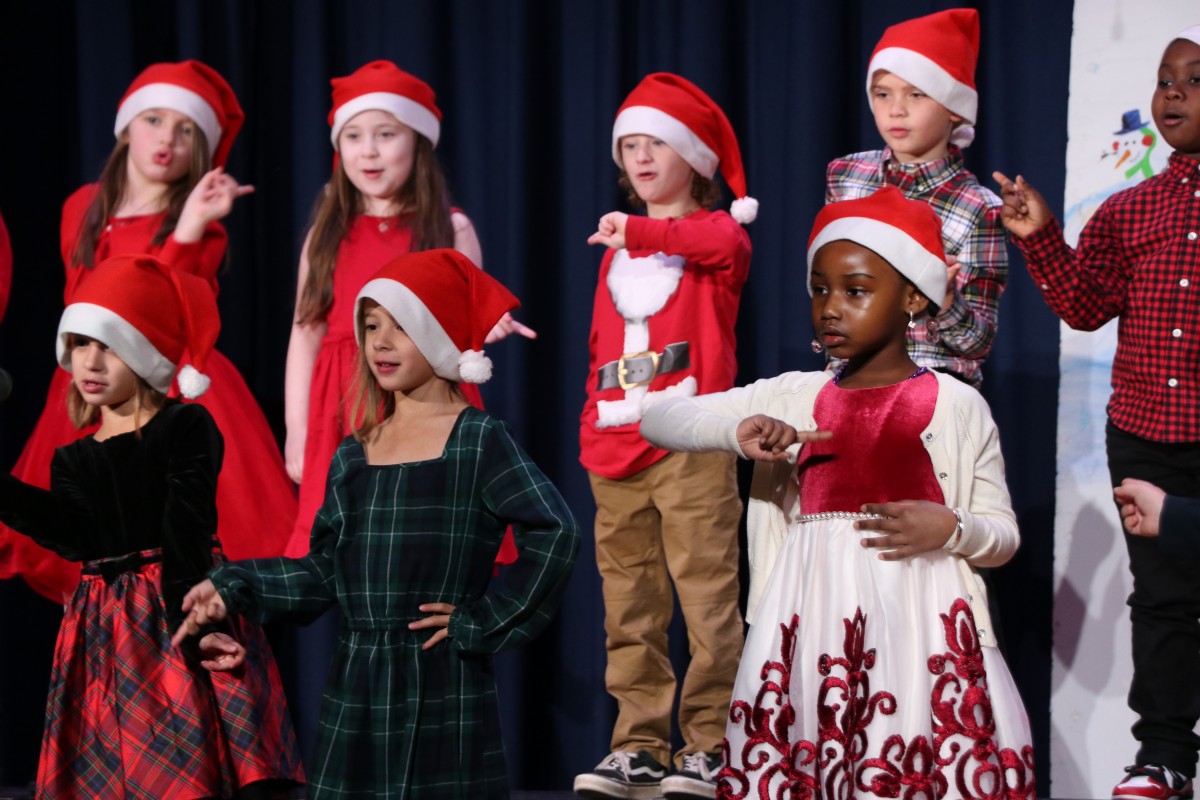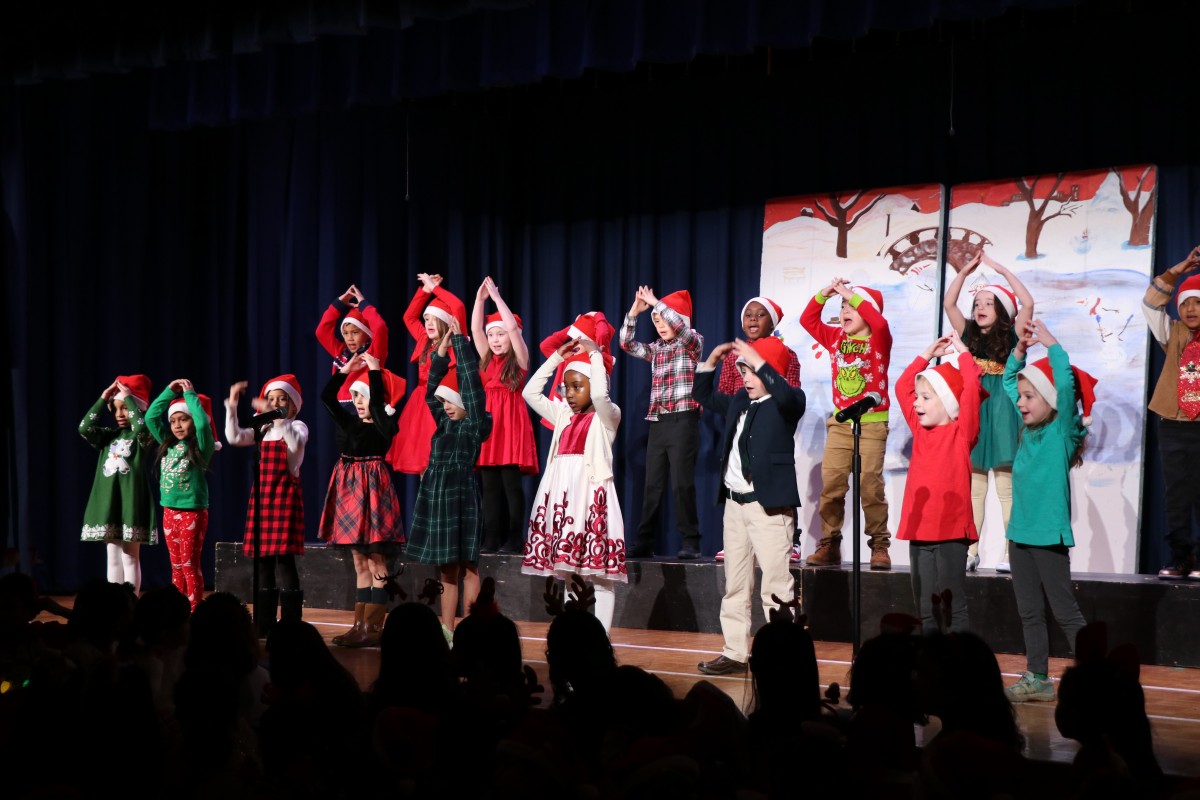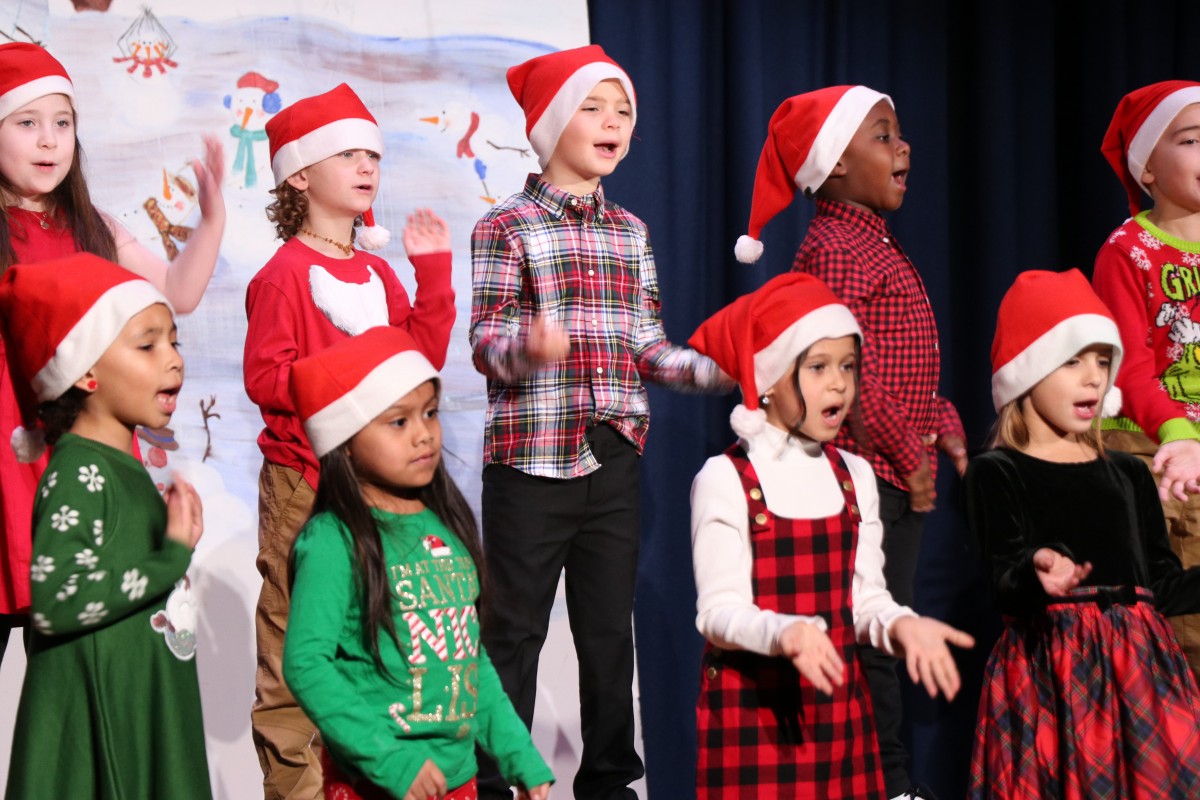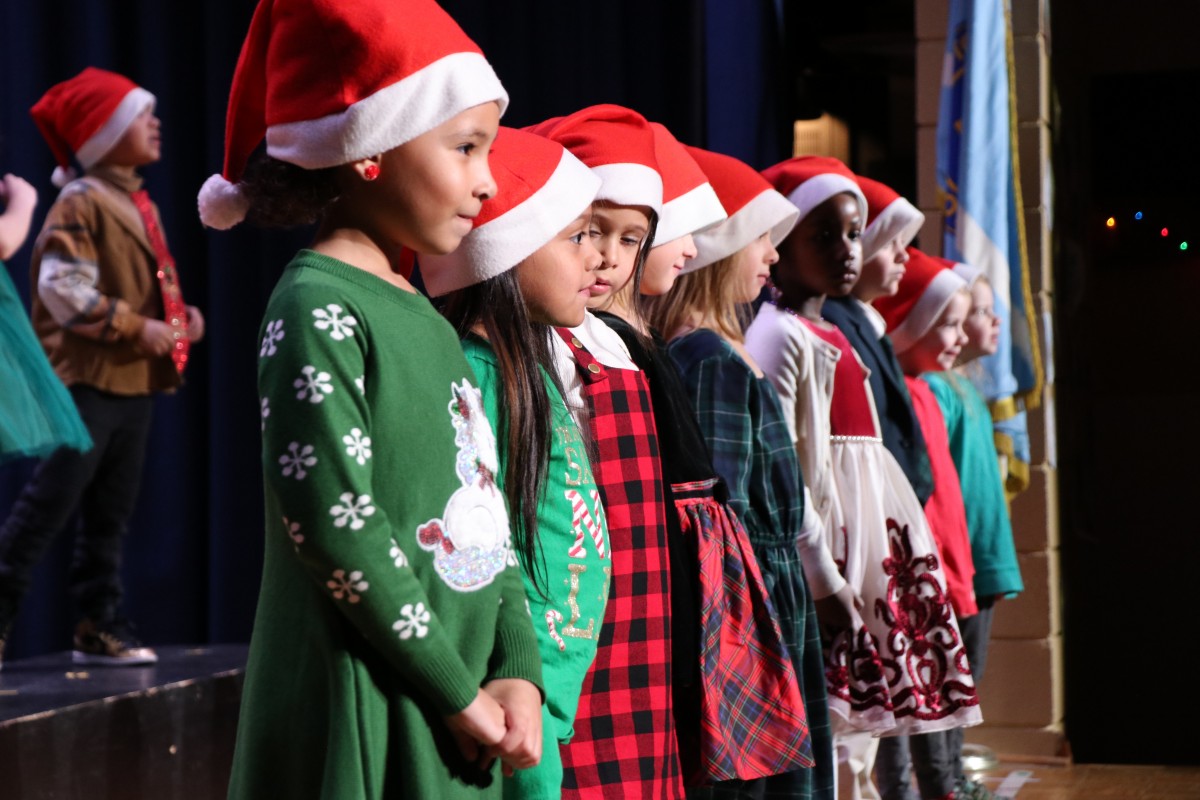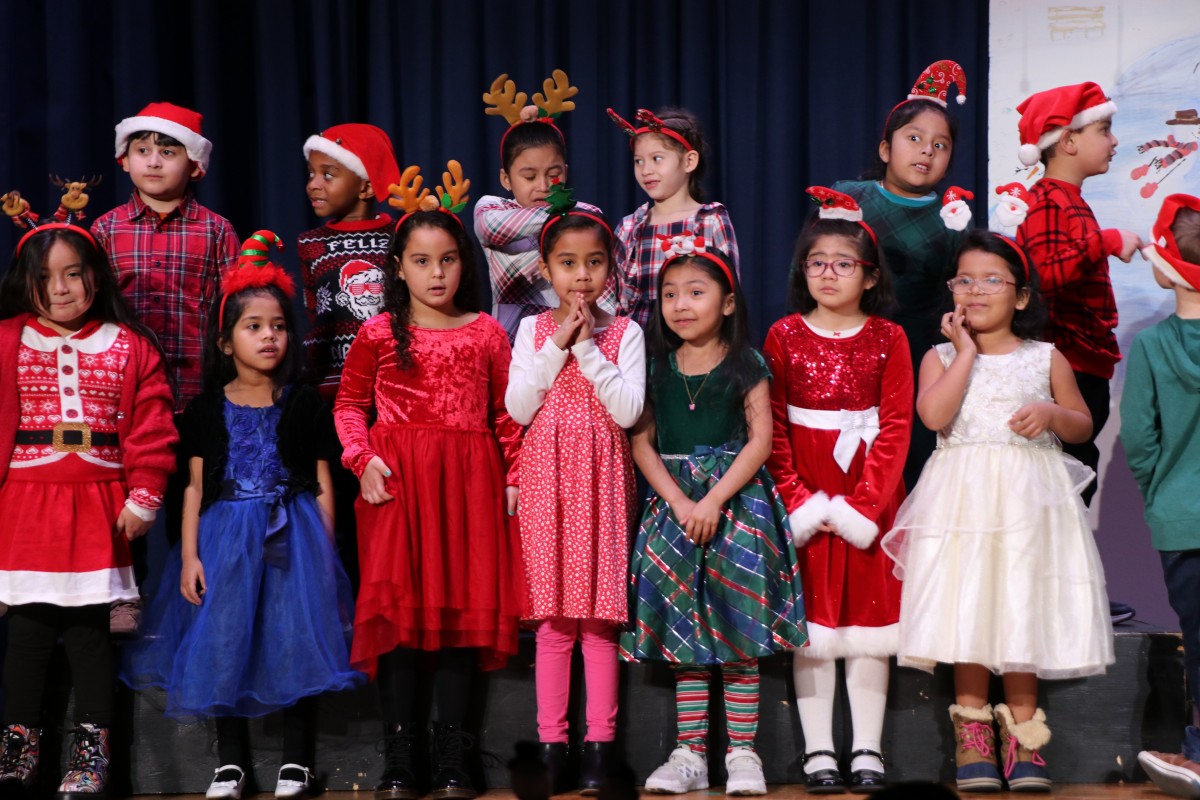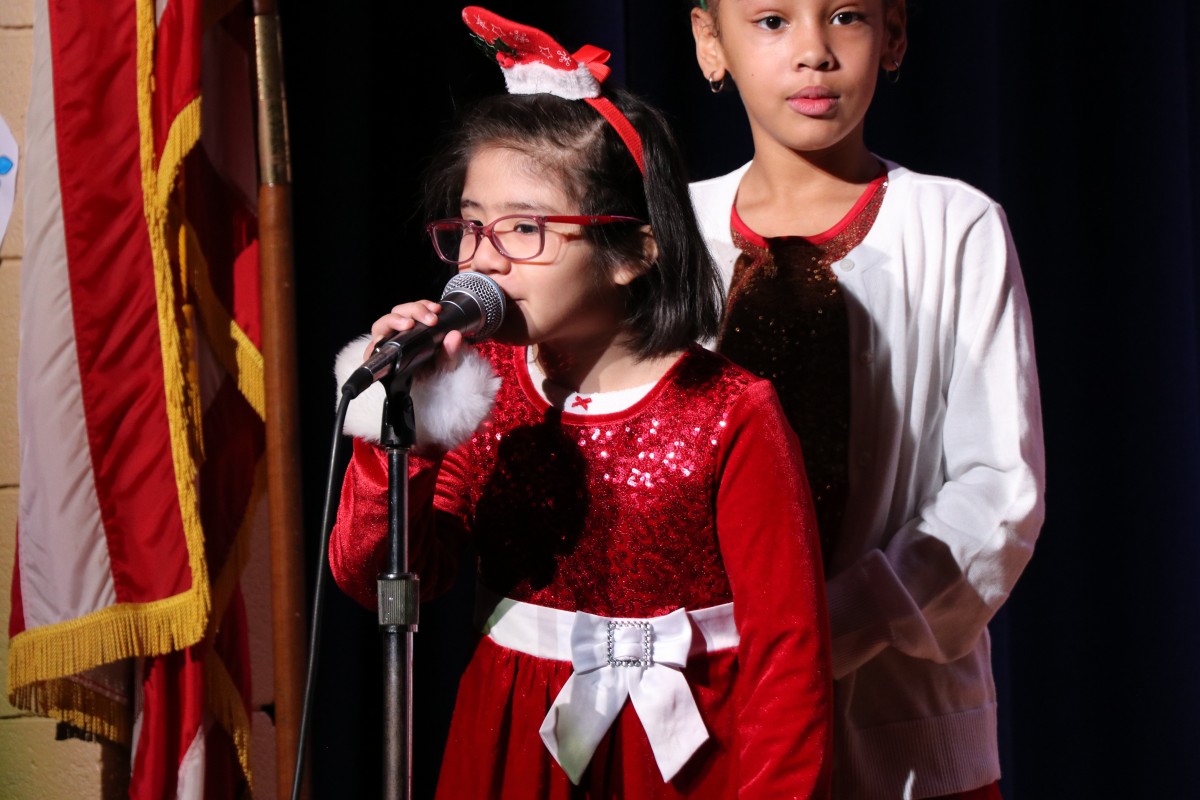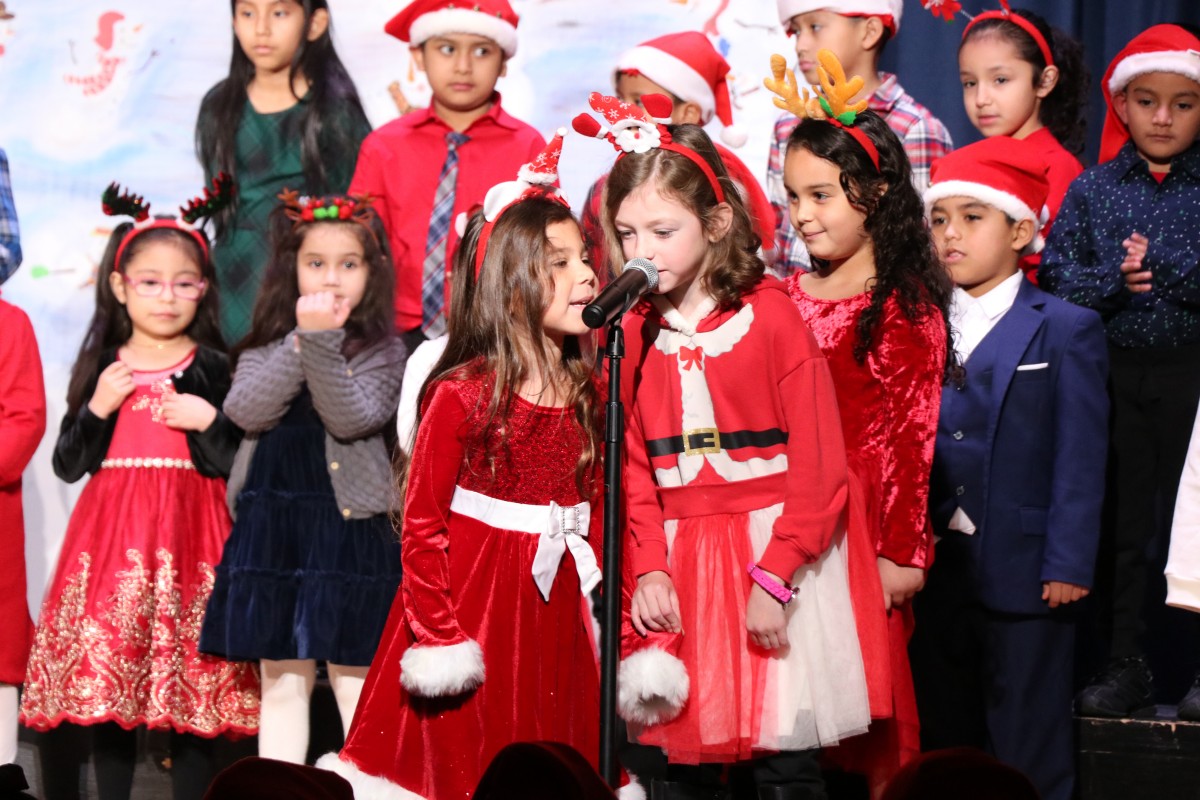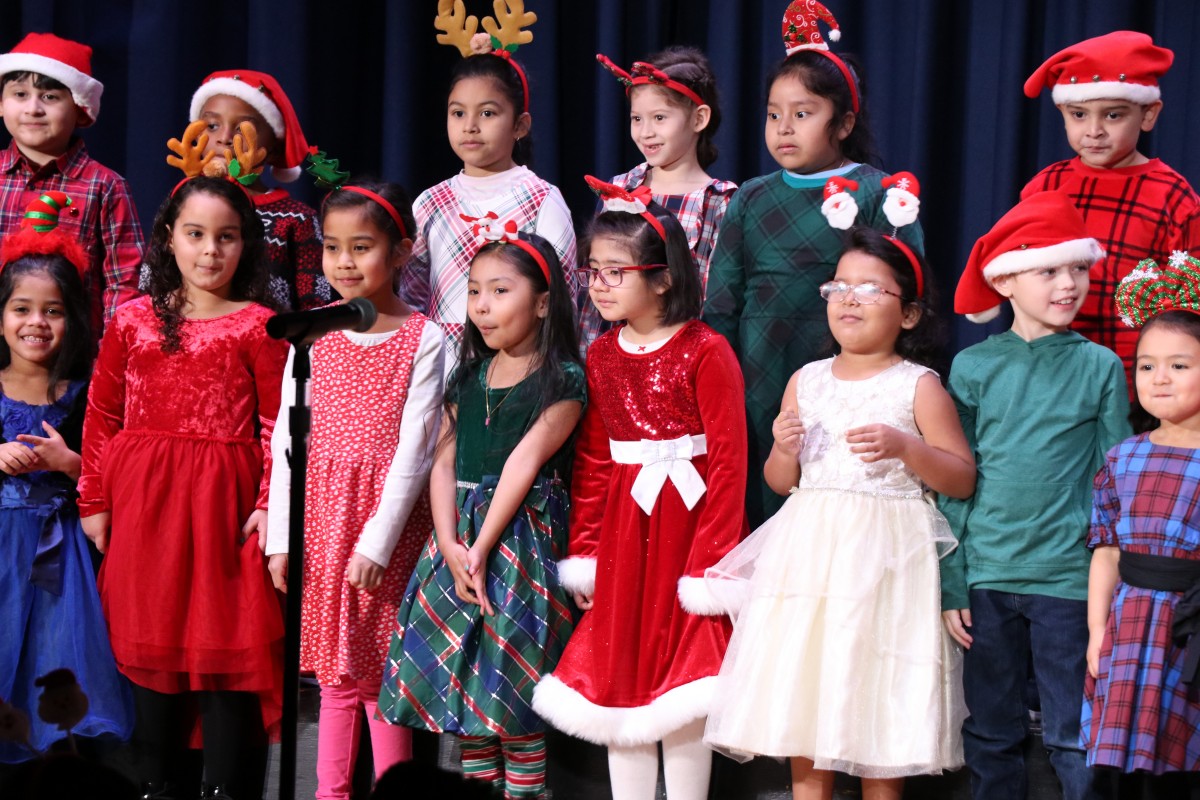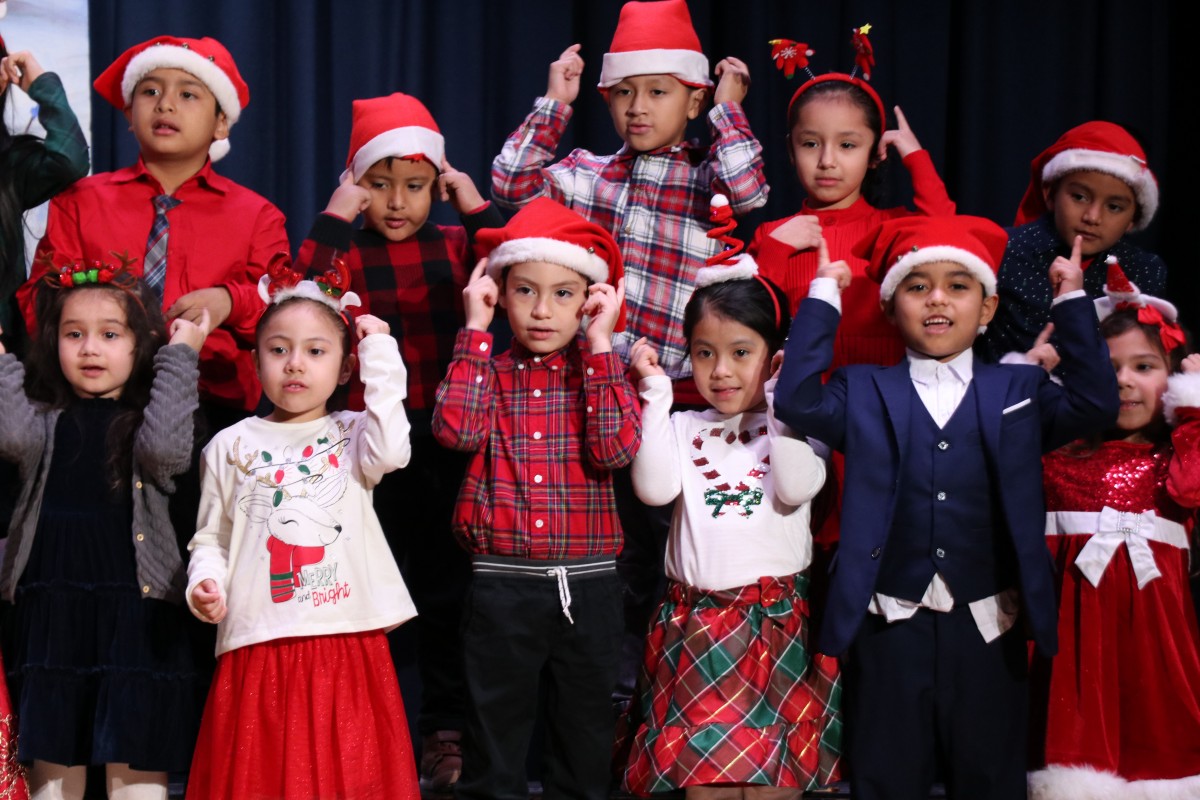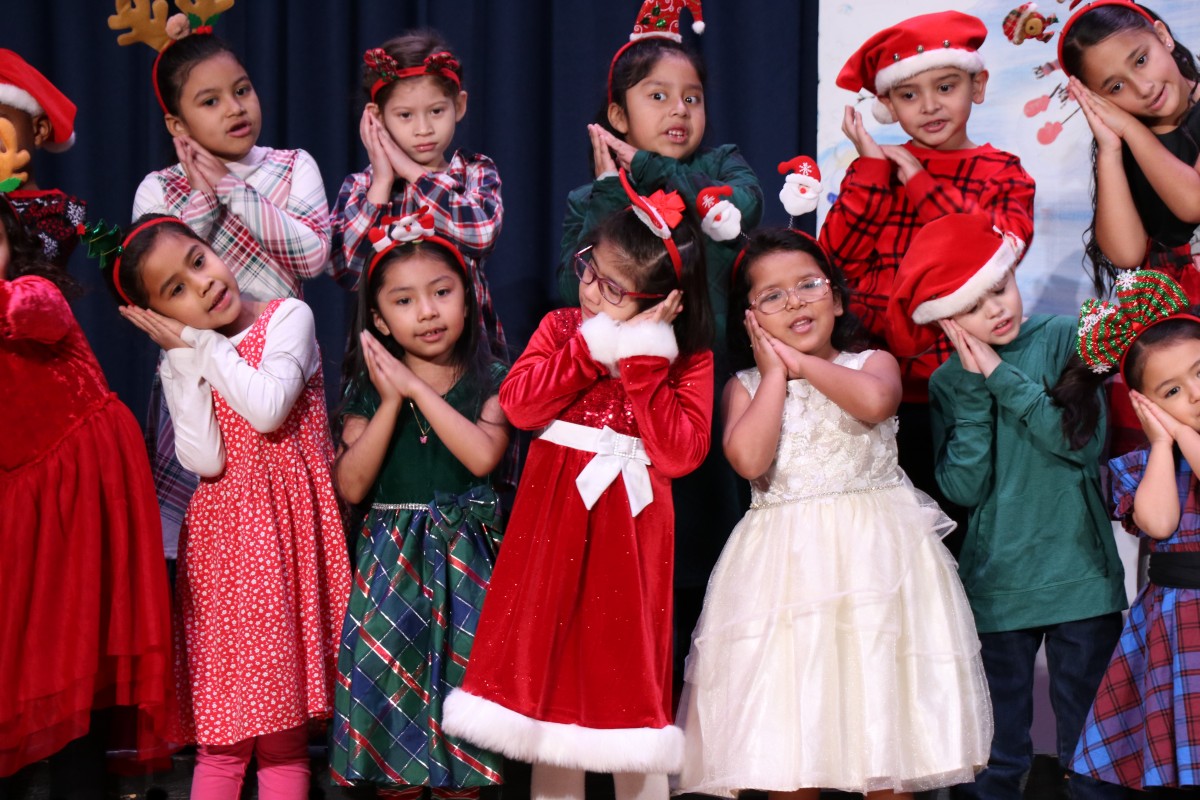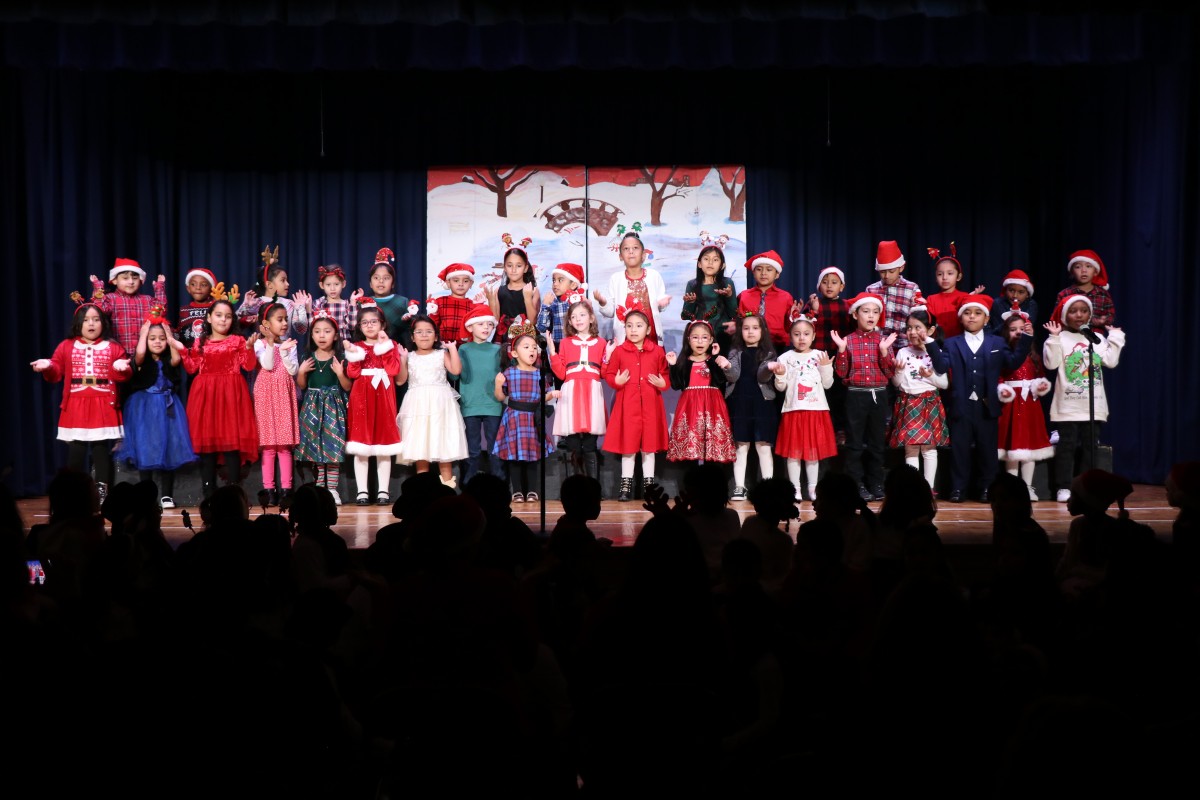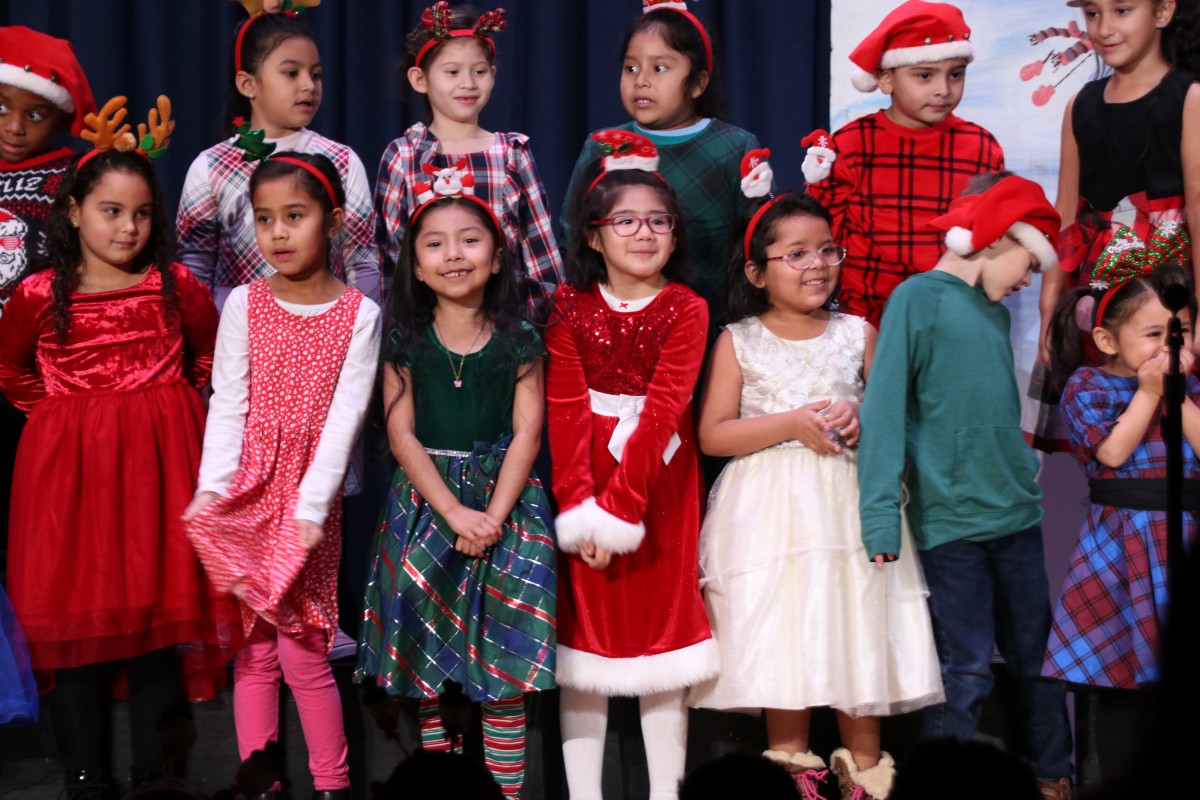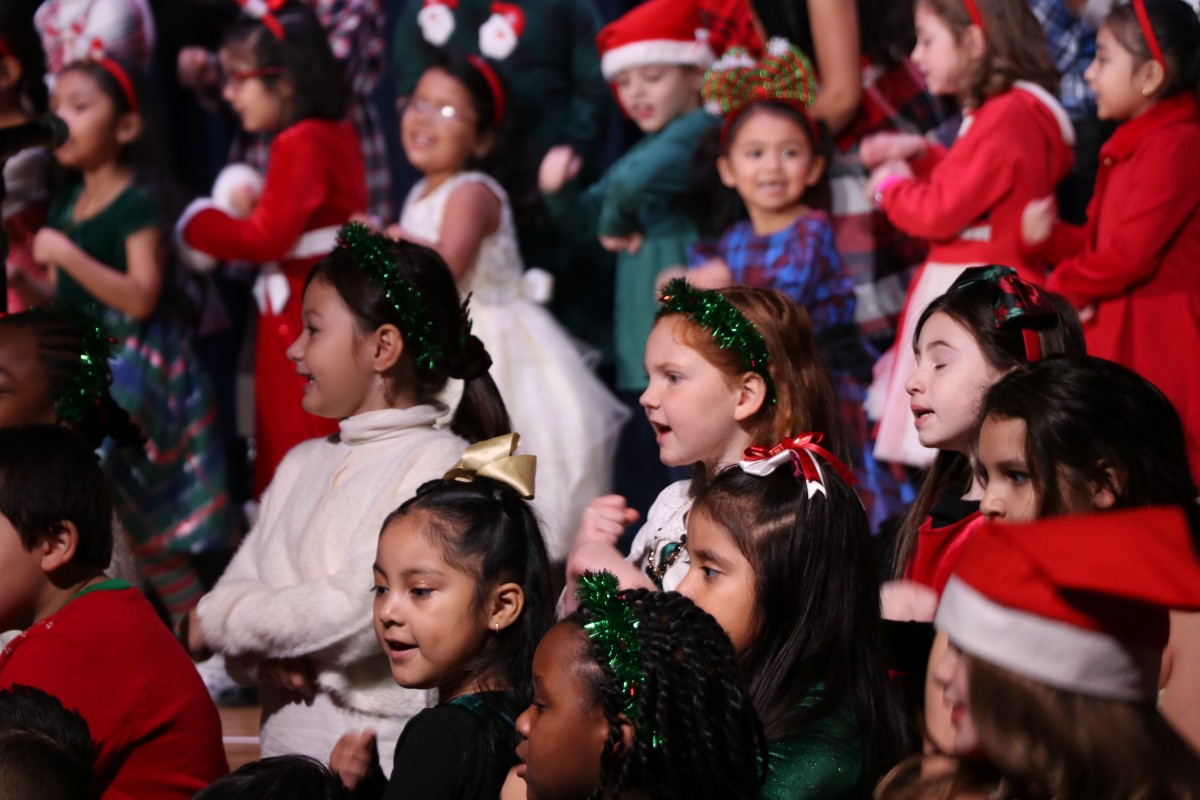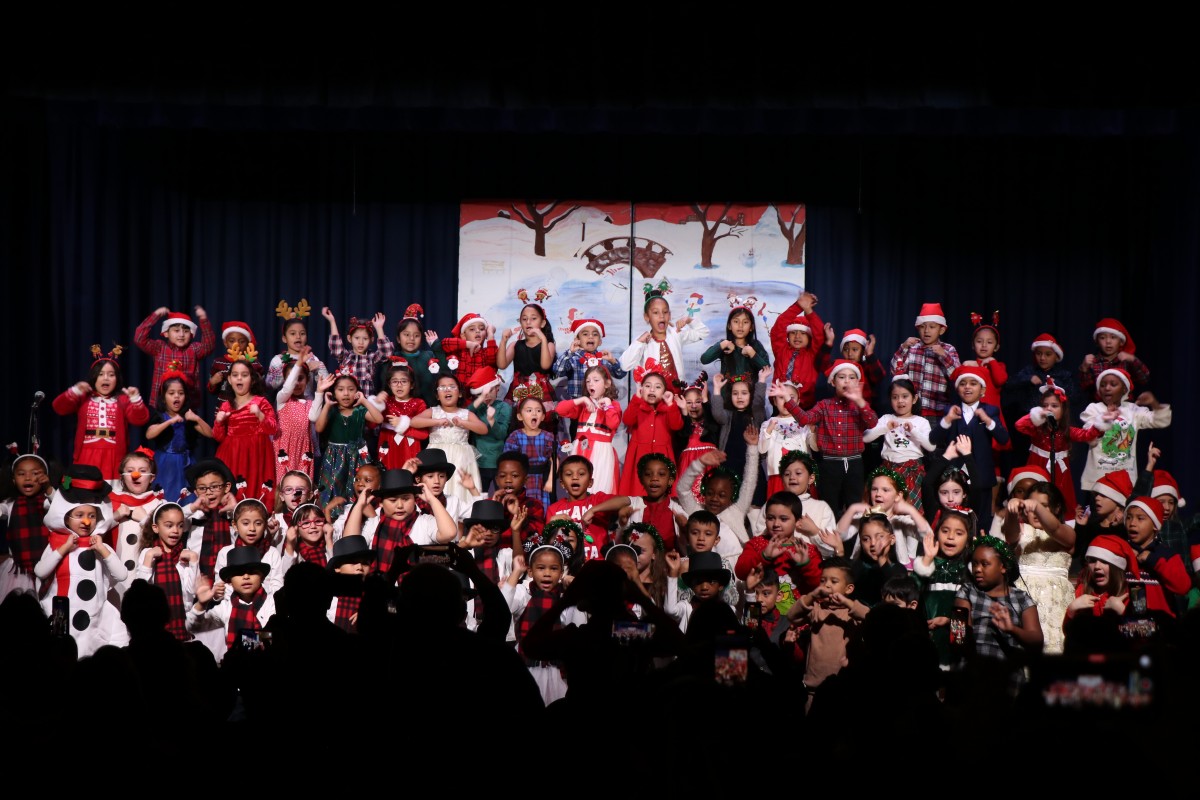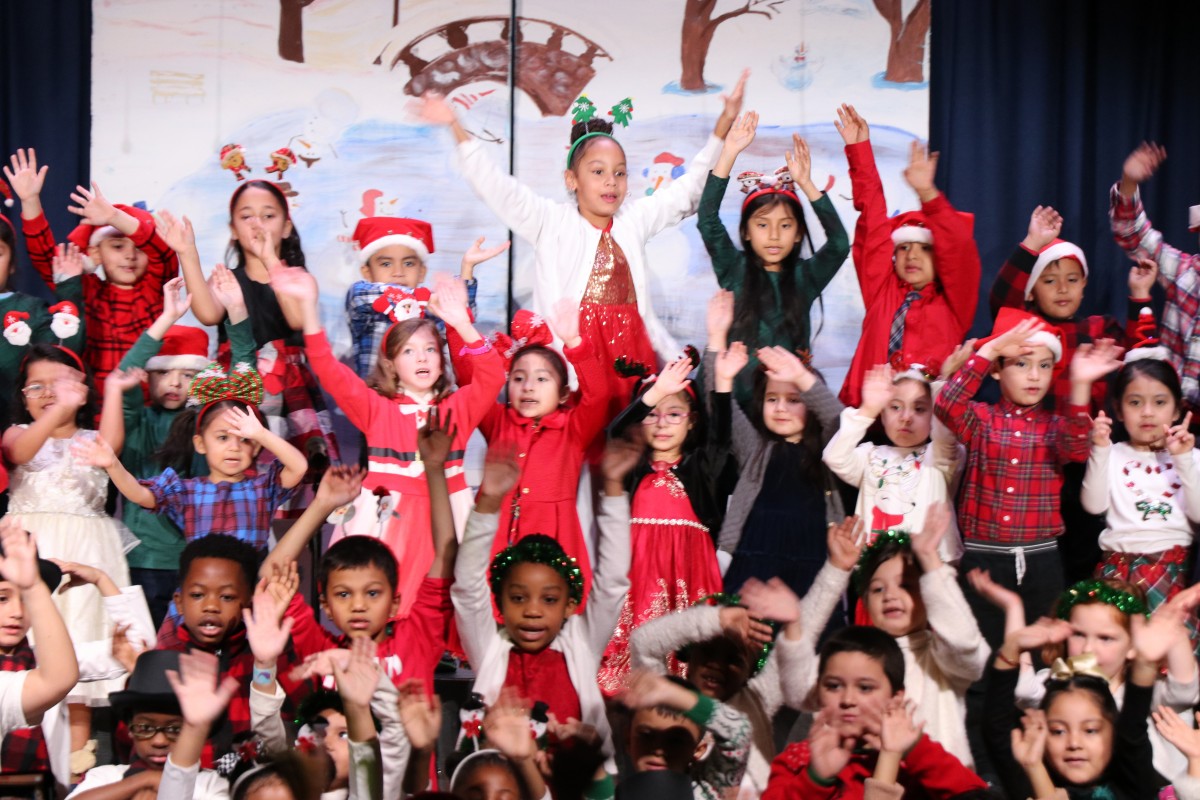 Mrs. Daniels' class…………………………………………..… Frosty the Snowman
Speakers: Scarlett Flannery, Josiah Cruz, Italivi Gonzalez, Jenielyz Nunez,
Valentino Lopez
Mrs. Hoyt and Mrs. Bohlinger's class……………………...............…….. Rock the Holly
Speakers: Riley Carubia, Itzayana Gonzalez, Jayden Corbett
Mrs. Flannery's class…………………………………….…...……. YMCA Christmas
Speakers: Delilah Sotomayor, Marlie Cohen, Cooper Rausenberger, Daela Townsend,
Nova Townsend
Mrs. Mercado and Ms. Martinez's Dual Language class….…………....….Must Be Santa
Speakers: Jordyn Gibson, Andrea Vasquez, Abigail Alvarado, Oona Park,
Viviana Quilez, Charlotte Jobson, Emilia Nava
All First Grade Classes ……………………………………Sing a Song of Hanukkah Feliz Navidad
Thank you to our Kindergarten and First Grade Booster Members!
Your support is what makes our magnet program great!
Sebastian Rivera
Amaya
Elis Kokal
Kalani Pagan
Lilia Hill
Reeba Rehman
Viviana Lopez
Valentino Lopez
Jacqueline Garcia
Amy Gonzalez
Lorenzo Pepi
Luke Baumann
Ismael Corona-Celis
Stella D'Alfonso
Francisco
Nicolasa
Melanie
Britanny
Sophina Sanchez
Seay Family
Jenielys Nuñez
James Ciccarelli
Matteo Lopez
Pagano Family
Flannery Family
Kaiden Middleton
Gogerty Family
VanHousen O'Connell Family
Nova Townsend
Daela Townsend
Josiah Cruz
Joseph Staropoli
Andrea Vasquez
Jobson Family
Dylan Ayala
Mason Malnic
Kilian Millan
Aleah and Leonardo Ochoa
Smith Family
Rehmi Mora
Herrera Family
Irainel & Charlie Kavanagh
Judson Family
Abril Mendoza
Helen Stefany Catủ Mẻndez
Nelson Family
Jaxson Balbuena
Fatima Yasmin Hassine
CLICK HERE FOR COMPLETE PHOTO ALBUM
ATTENTION: Are your scholars or colleagues doing something great? Please contact the district Communications Team at communications@necsd.net. We'd love to visit your class or event and/or post your pictures and recap to highlight the amazing accomplishments throughout our district!
Date: 2022-12-07 09:12:22 AM