GAMS Scholar gets Surprise Visitor
On Thursday, October 27th, one little girl received a special surprise. Kindergartner, Gia Rios' father had been away in Advanced Individual Training (AIT) for 92R (Parachute Rigger). The former NFA student, PFC (Private First Class) Nelson Rios, visited the Gidney Avenue Memorial School to surprise his daughter - and that he did! Mr. Rios had been away from his family for several months and was anxious to reunite with his daughter. Gia and her classmates had no idea what was in store as they intently listened to their teacher reading a story. As she sat innocently unaware on the colorful rug in her classroom, Mr. Rios entered quietly. He was dressed in full uniform and almost every student noticed him as he walked in - all but one. Gia sat quietly even up to the moment her father, who she had not seen in months, stood directly in front of her. When Gia finally looked up, it took a moment for her to process, then her eyes widened. "Daddy!" she exclaimed, with a joyous, surprised filled yelp. She jumped up into his arms and the sweetest embrace ensued. Gia immediately began to cry tears of joy and held on tight enough to hold herself up. She did not want to let go of her father. Her dad was finally back home. Gia was also excited to see her other family members who were present. Her mother, Eugenia Rios, Grandmother Dolly Vinas, Aunt Natalie Tragis and Godfather Johntavius Kimbrough were all in attendance for the wonderful surprise. Gia was nearly floating as she held hands with her father walking down the hallway towards the school's main entrance. As they walked, two GAMS students passed by and Gia proudly shouted, "I got my dad!"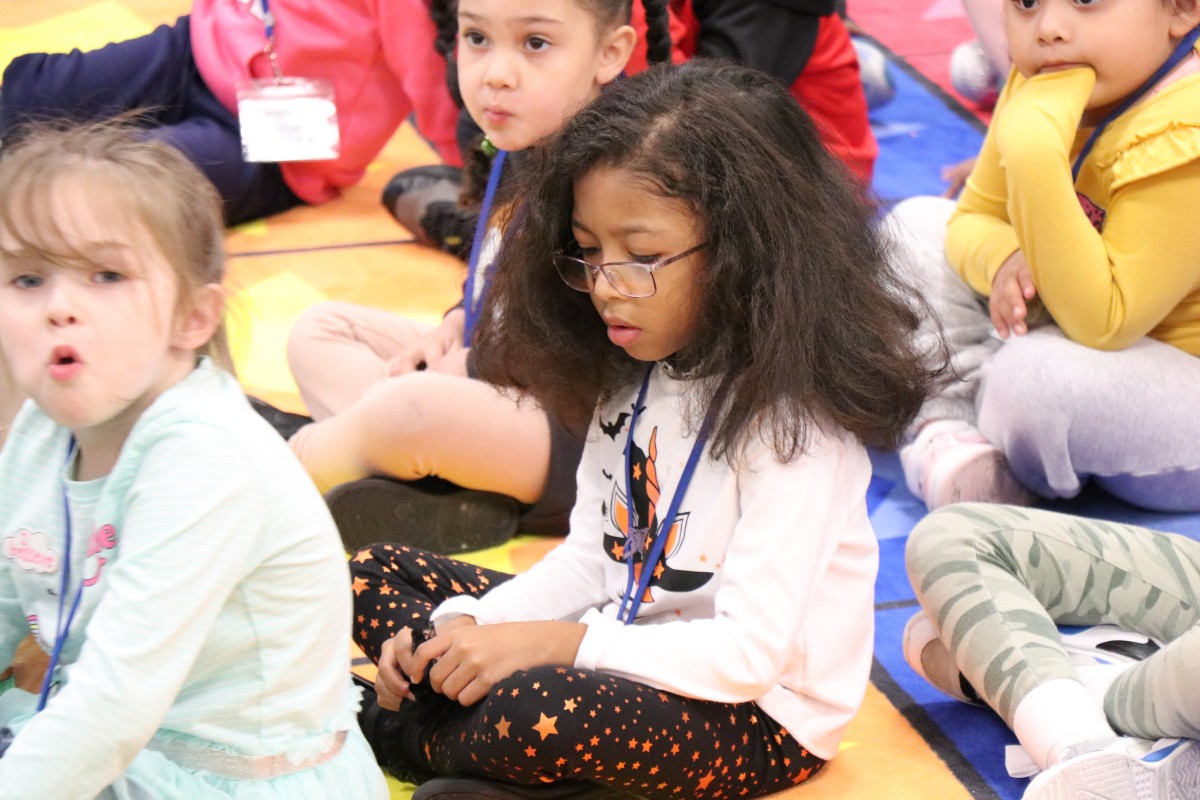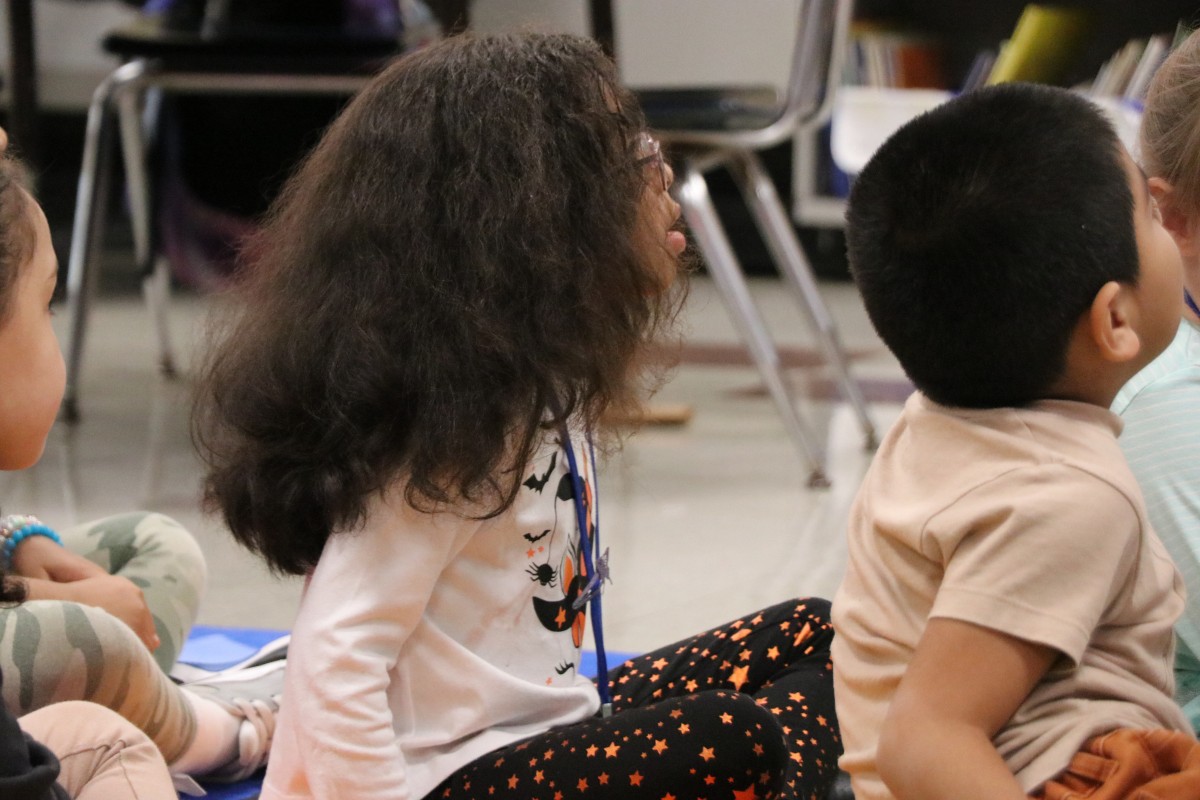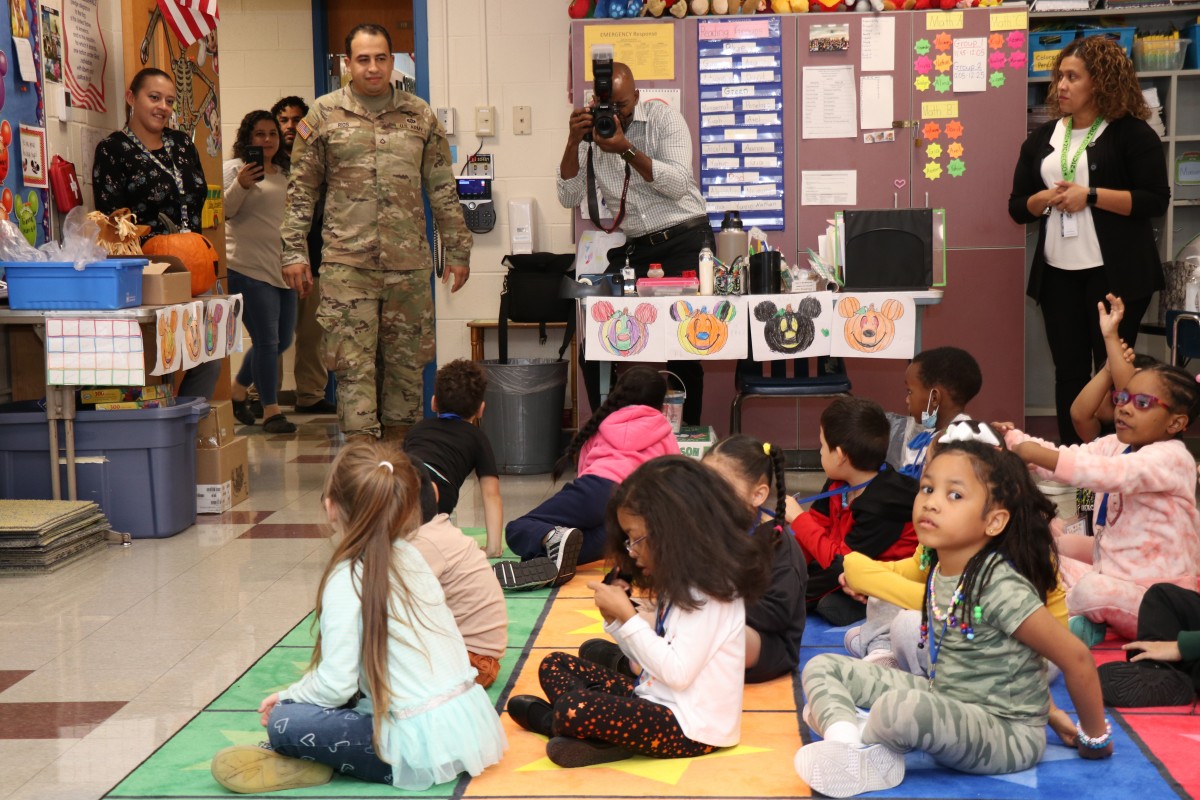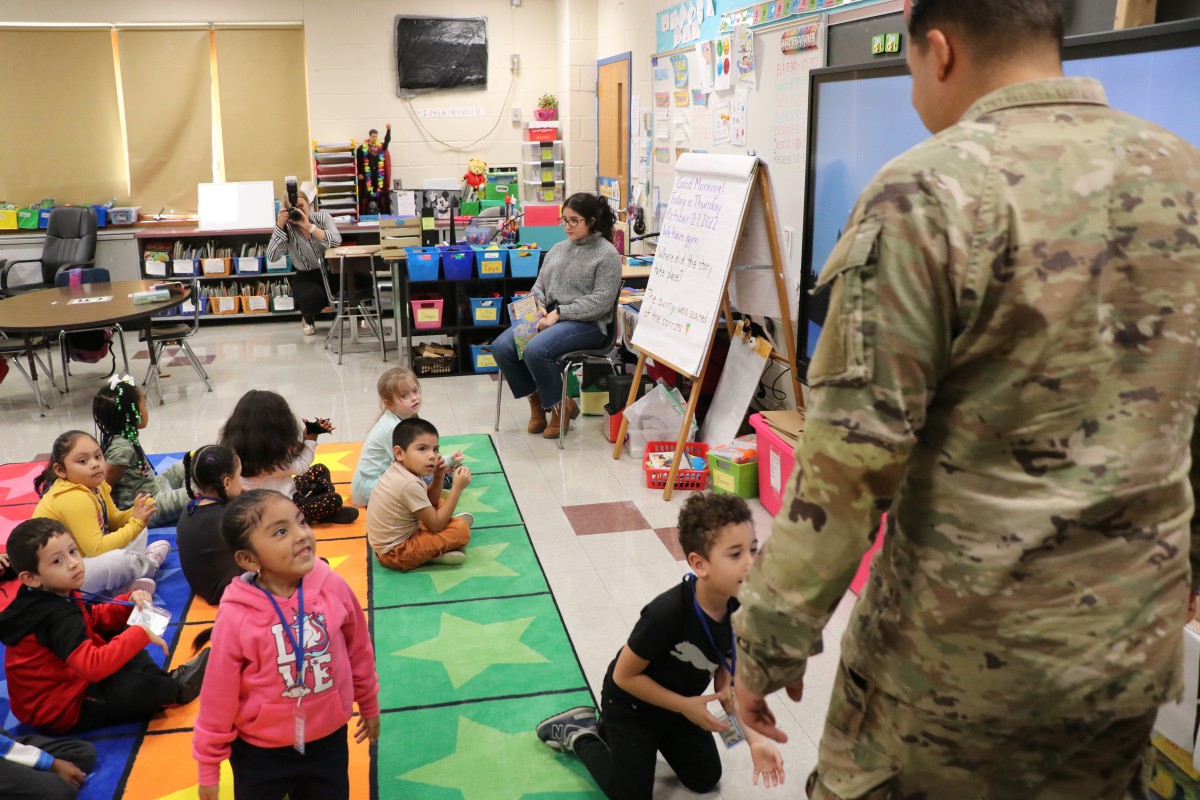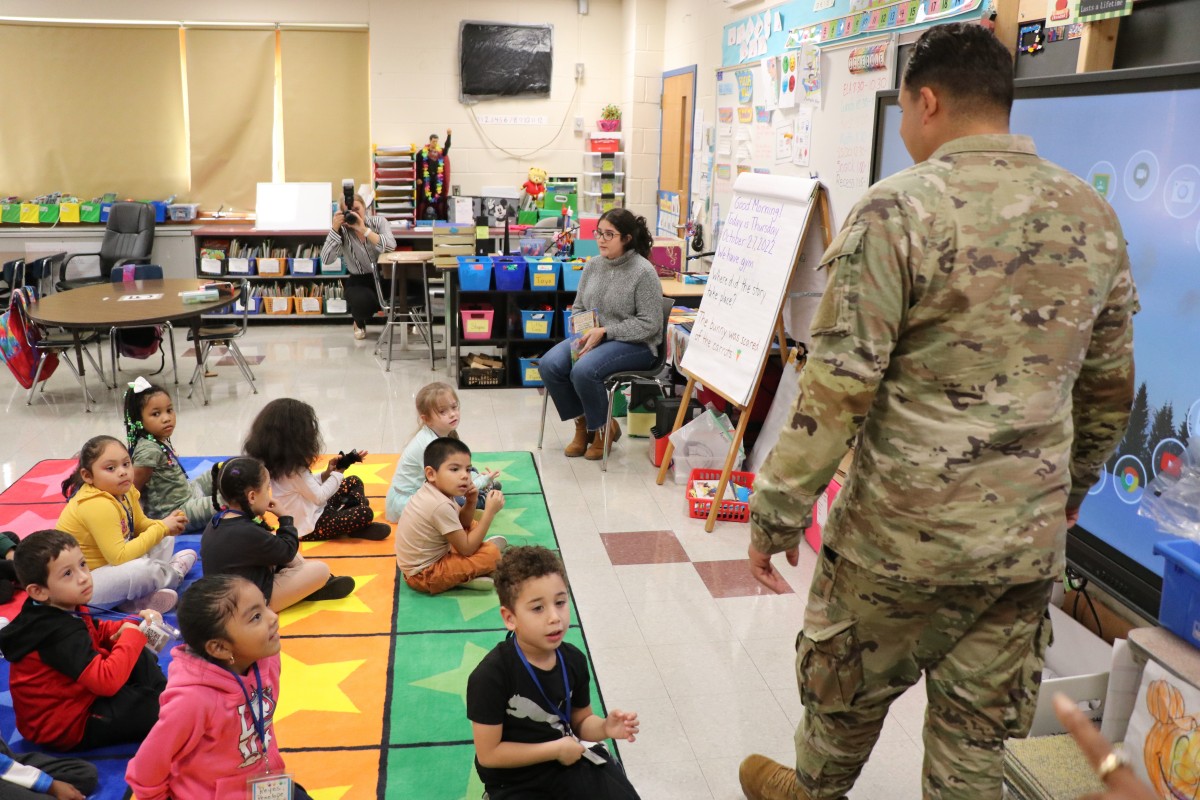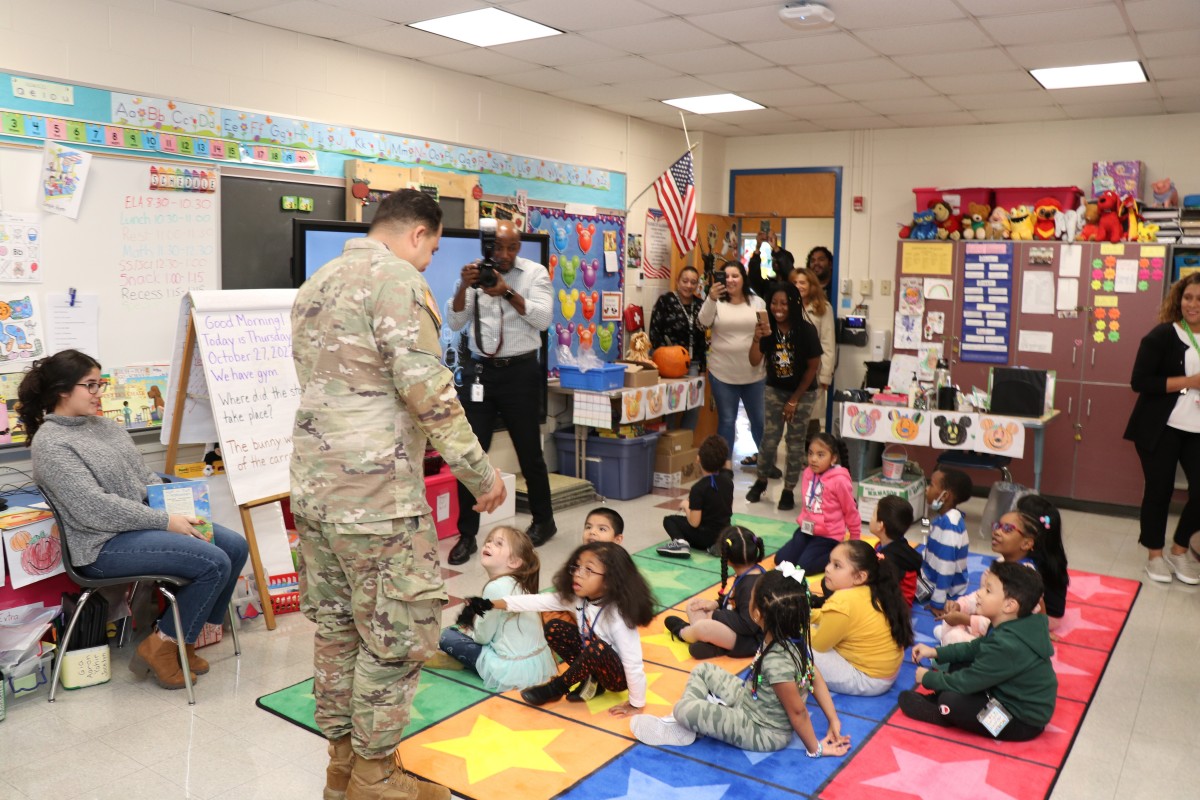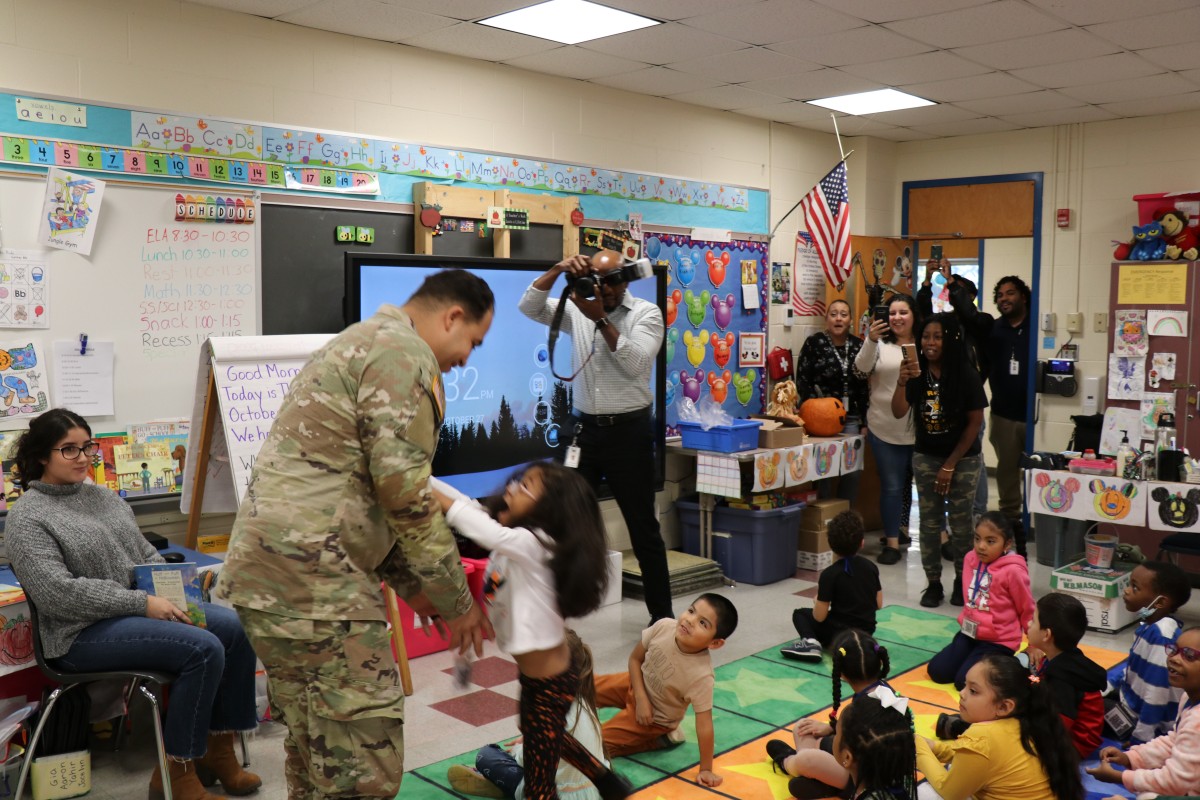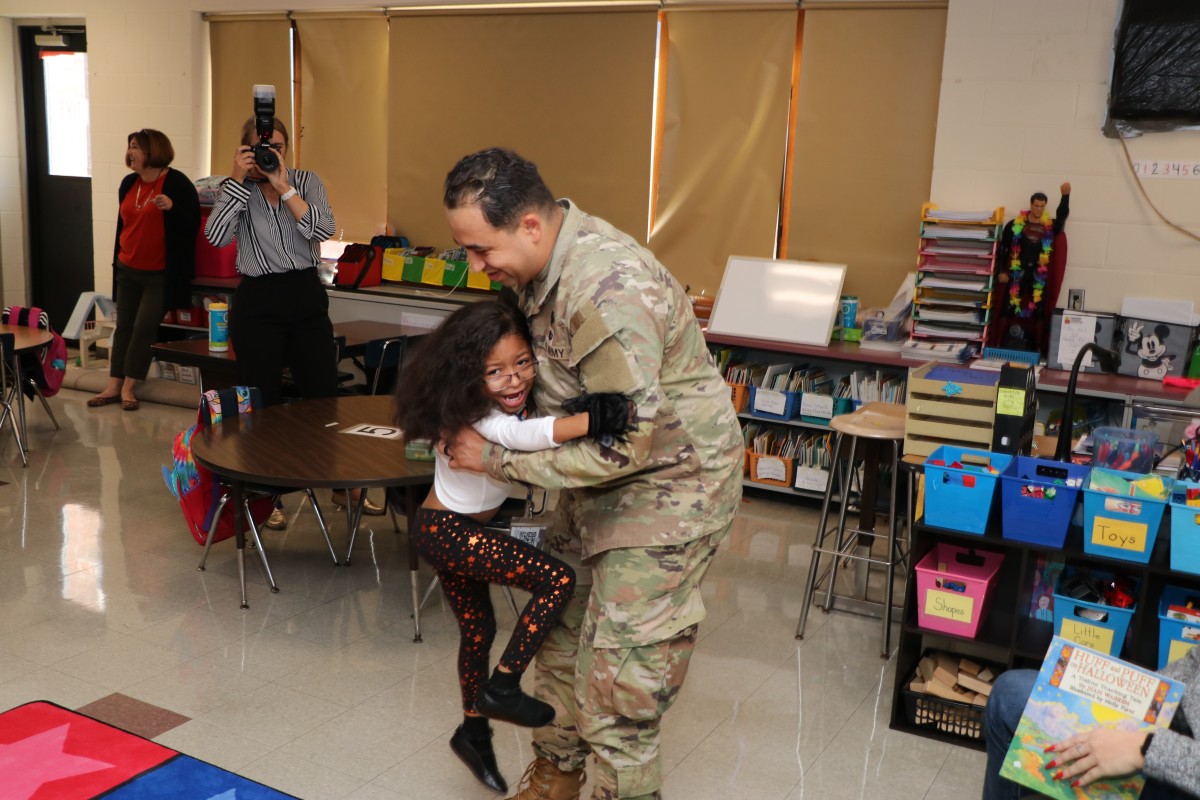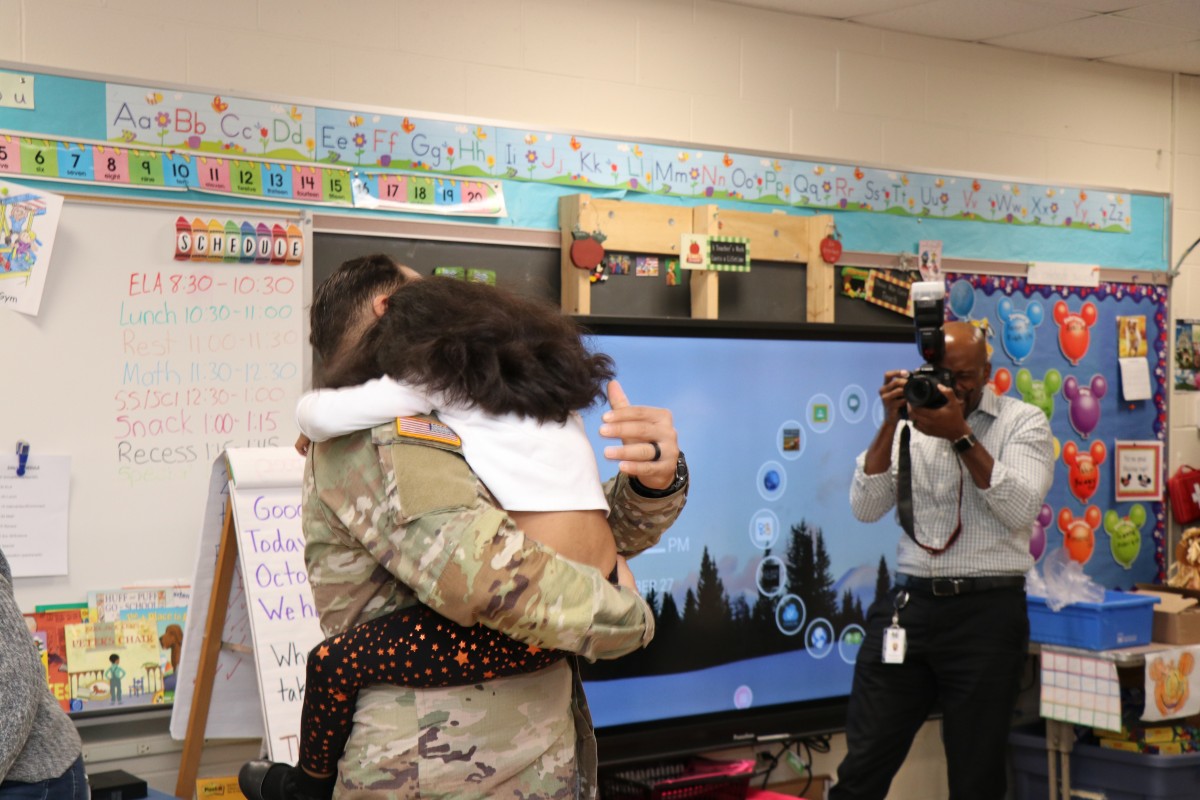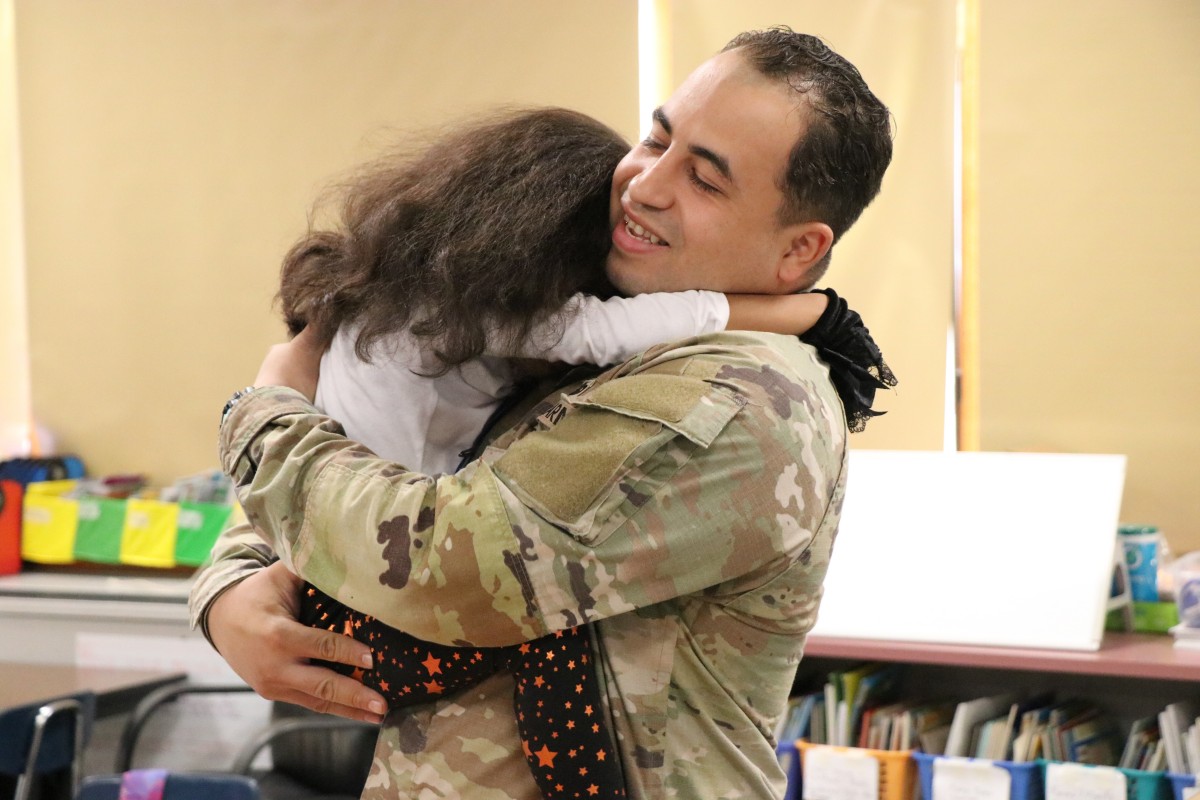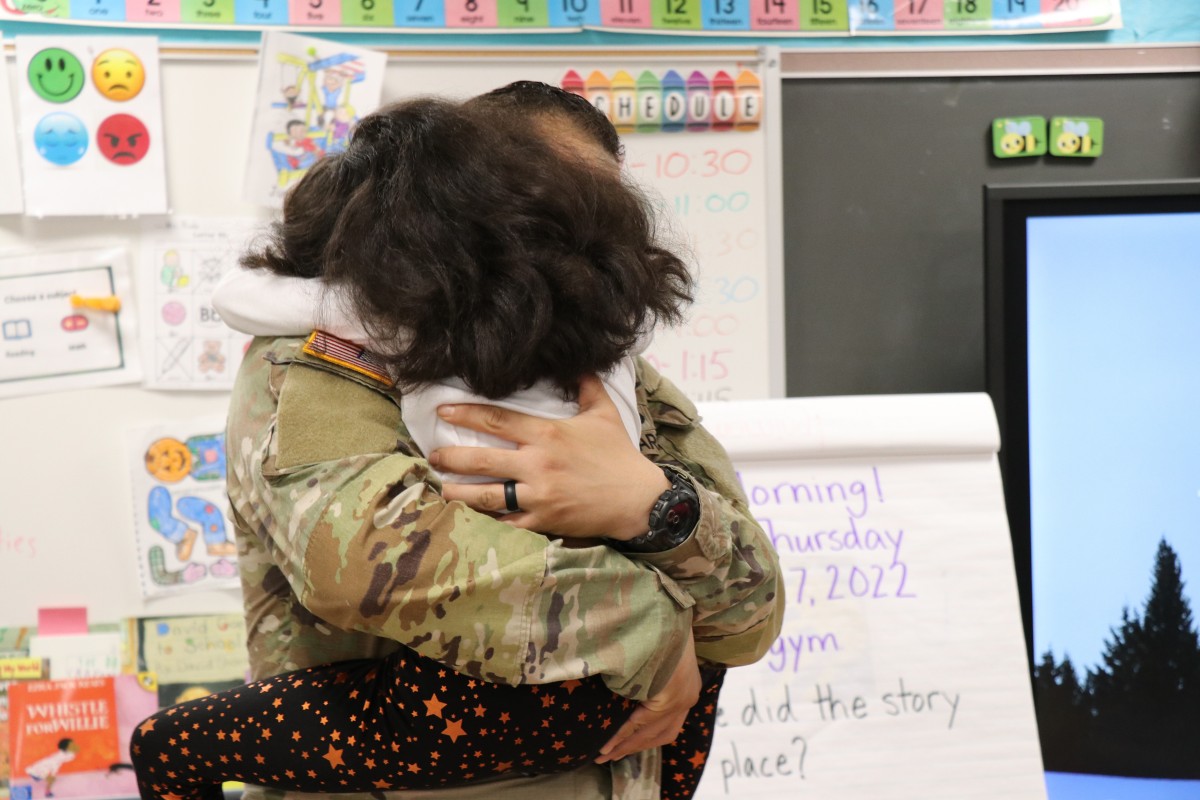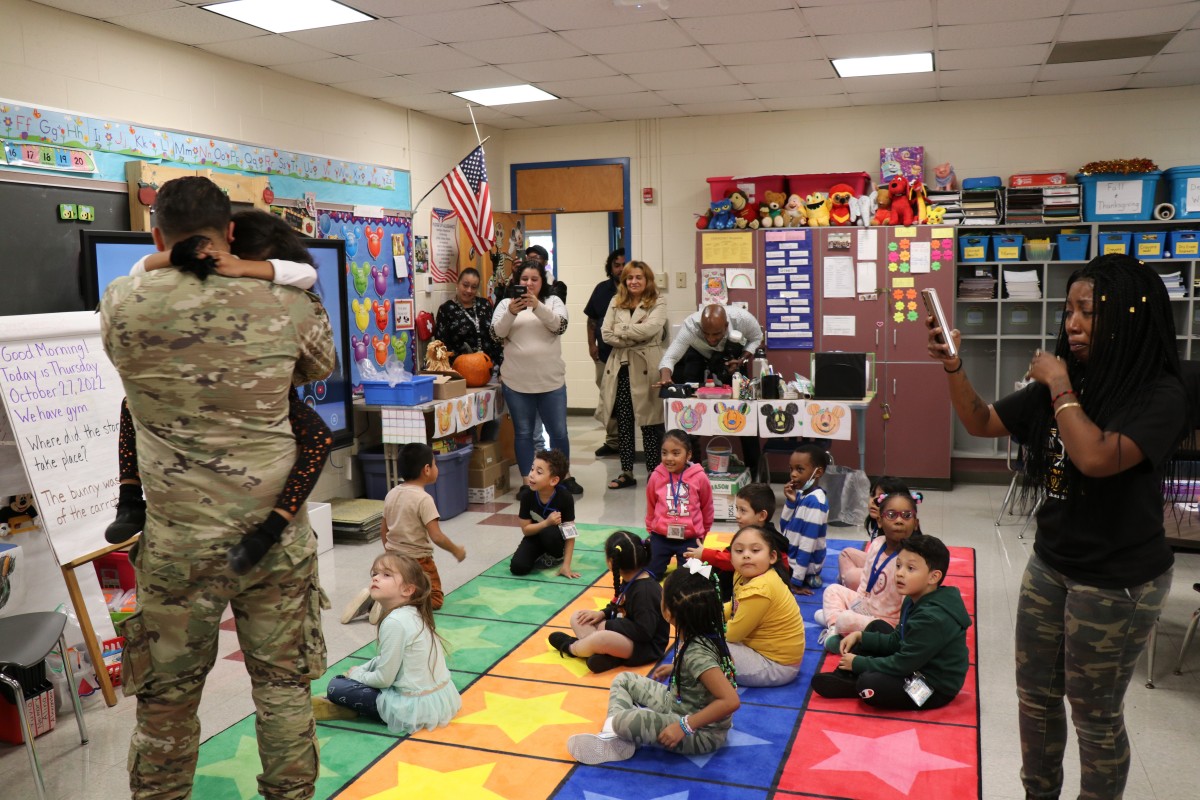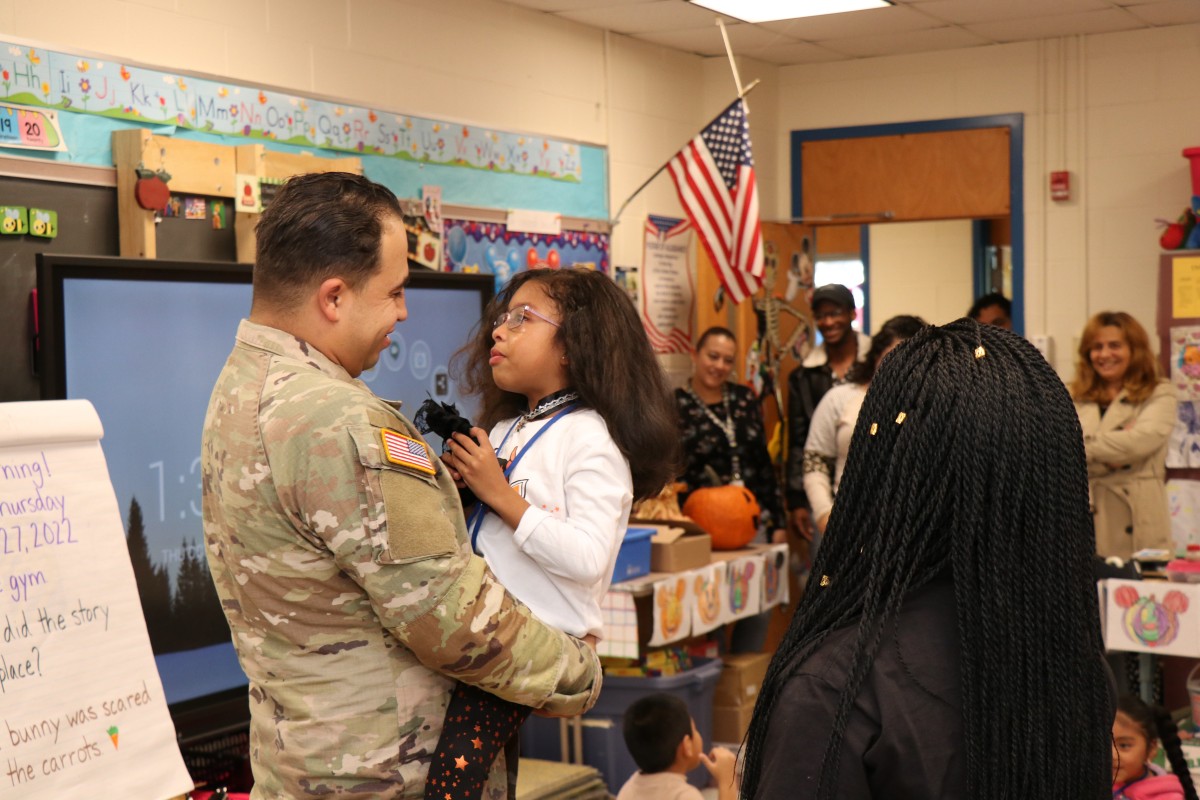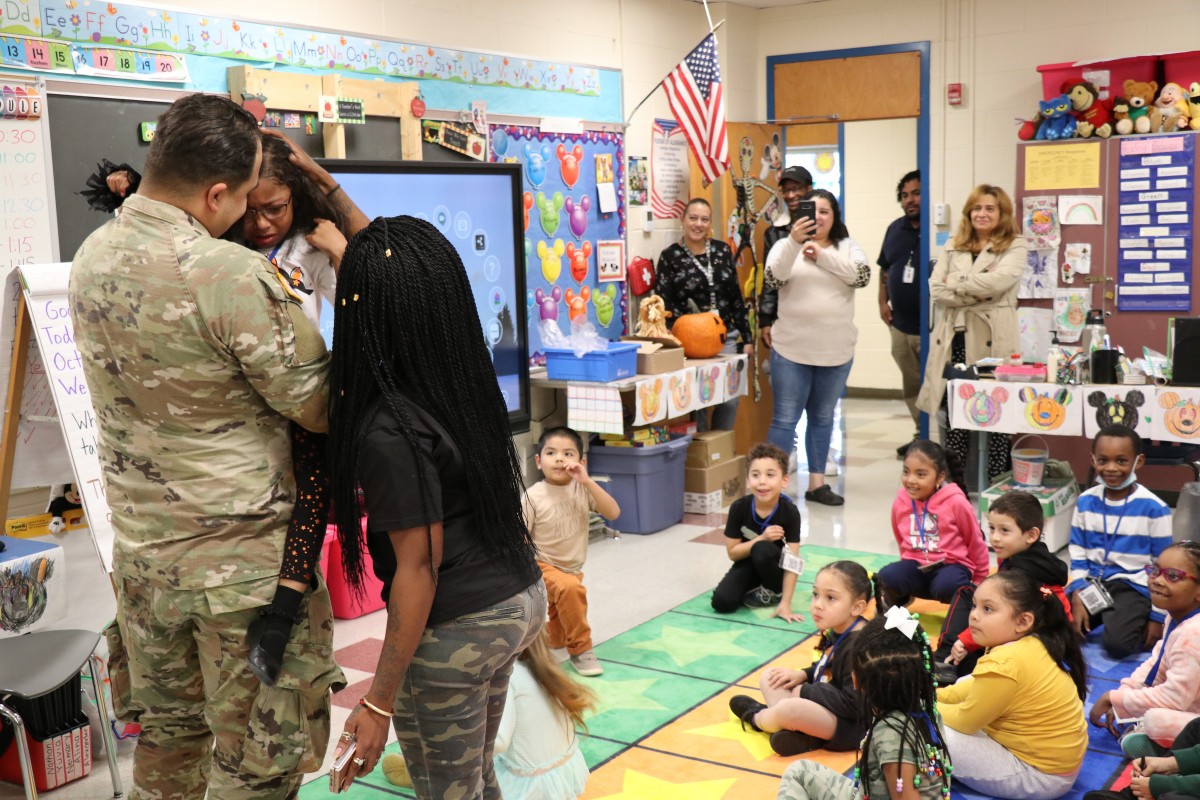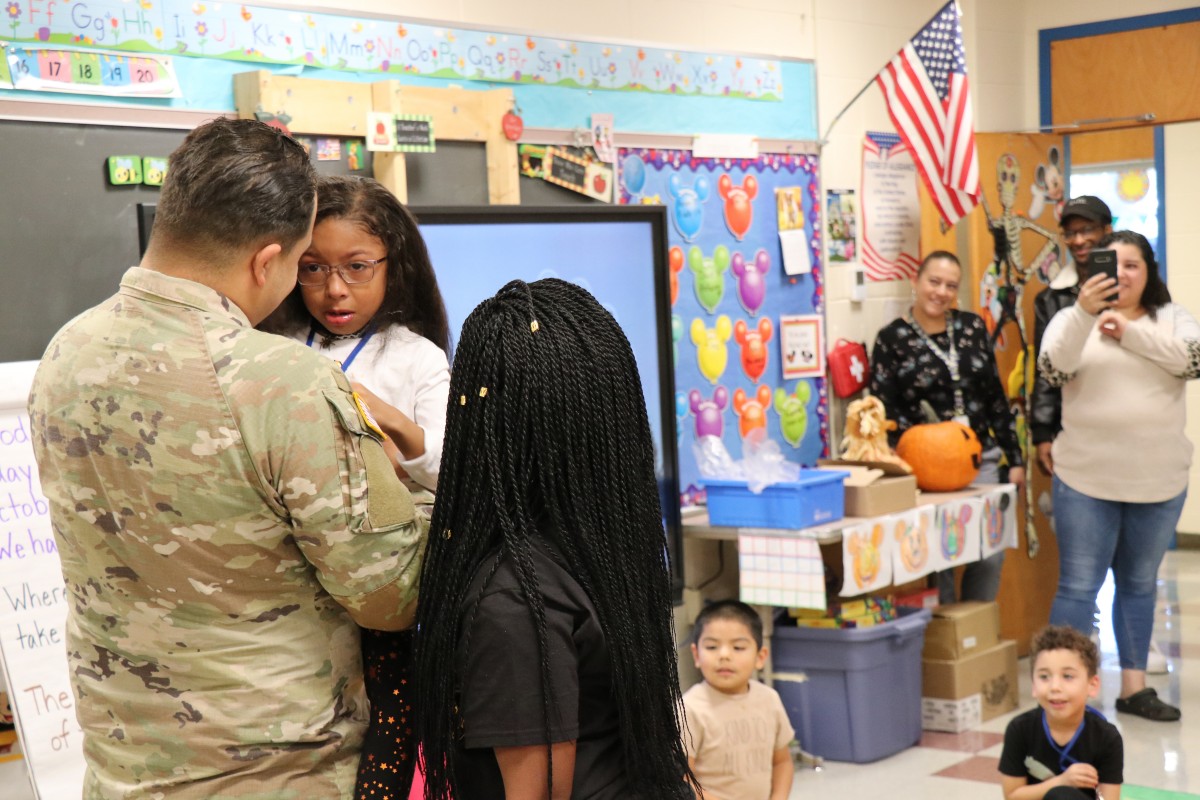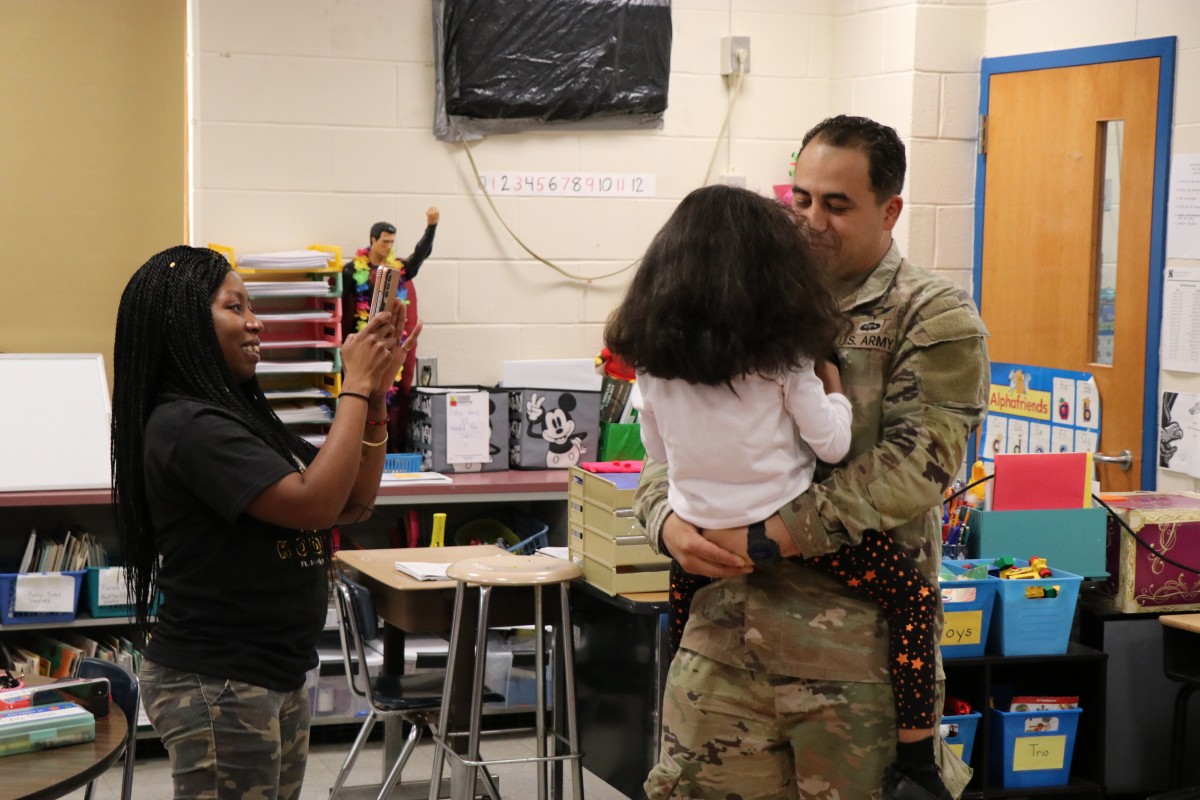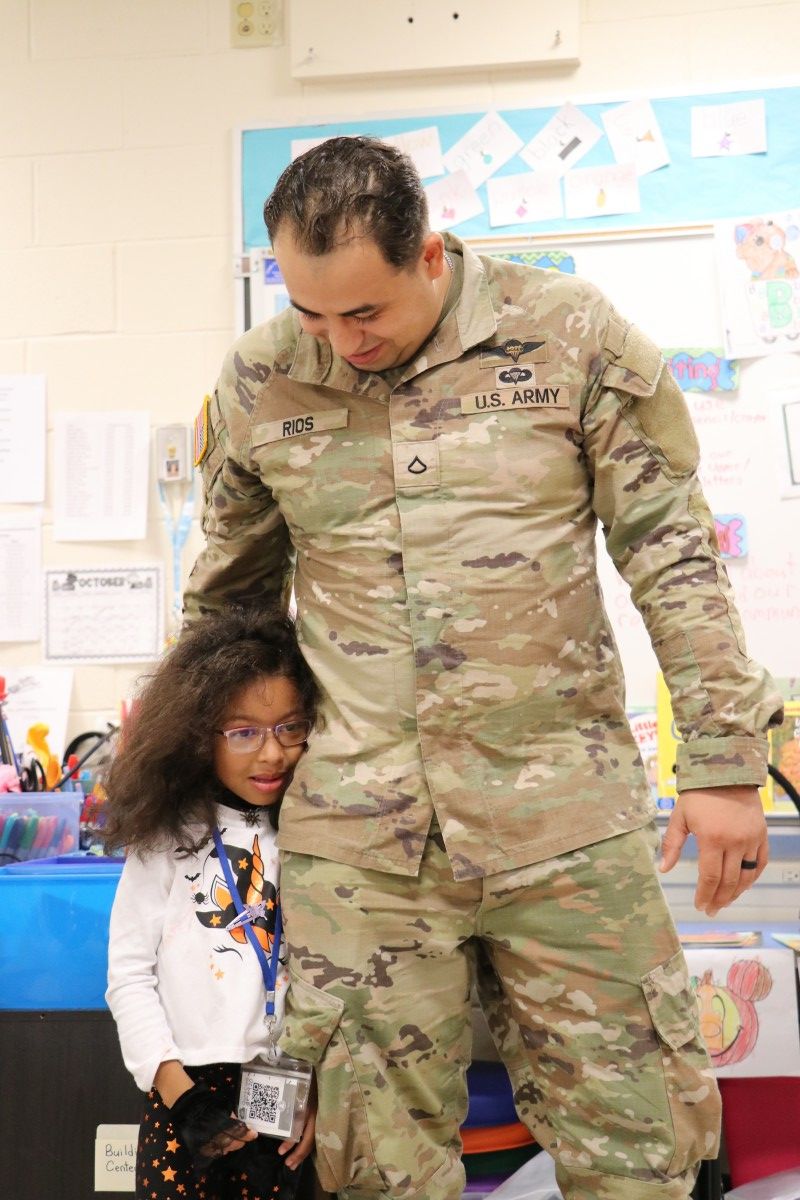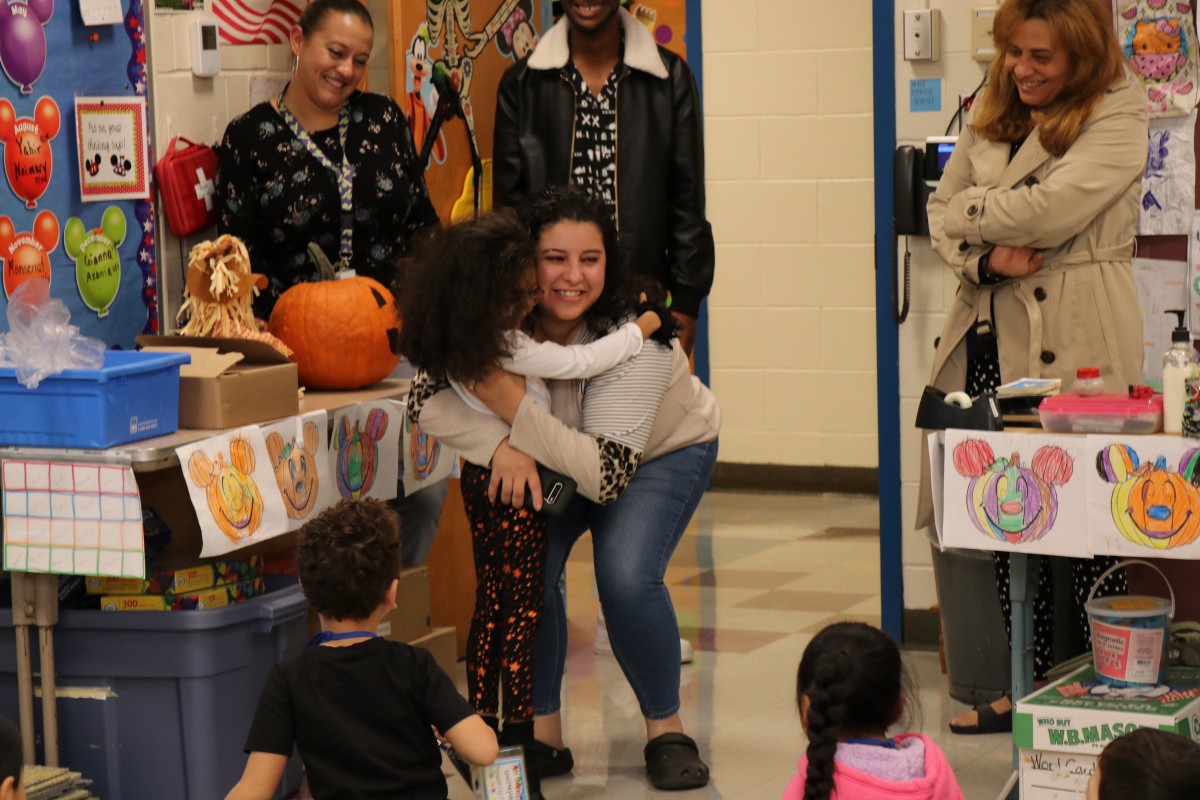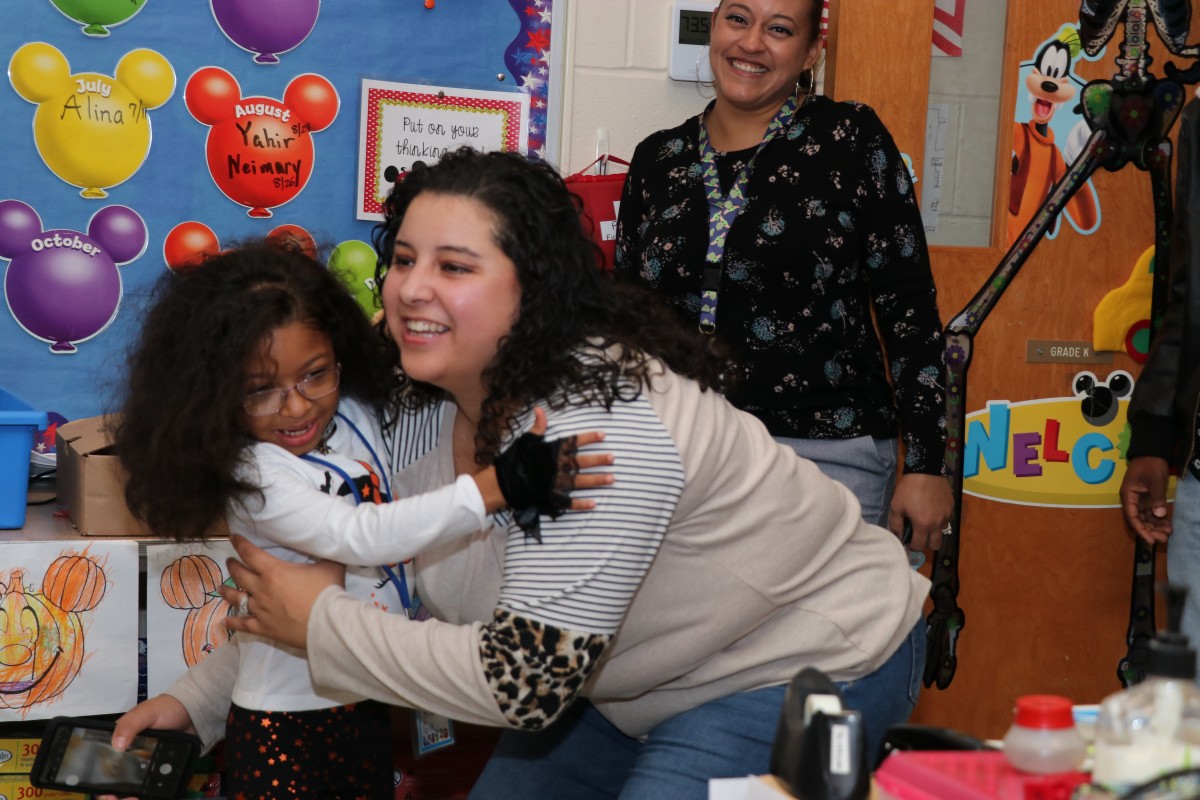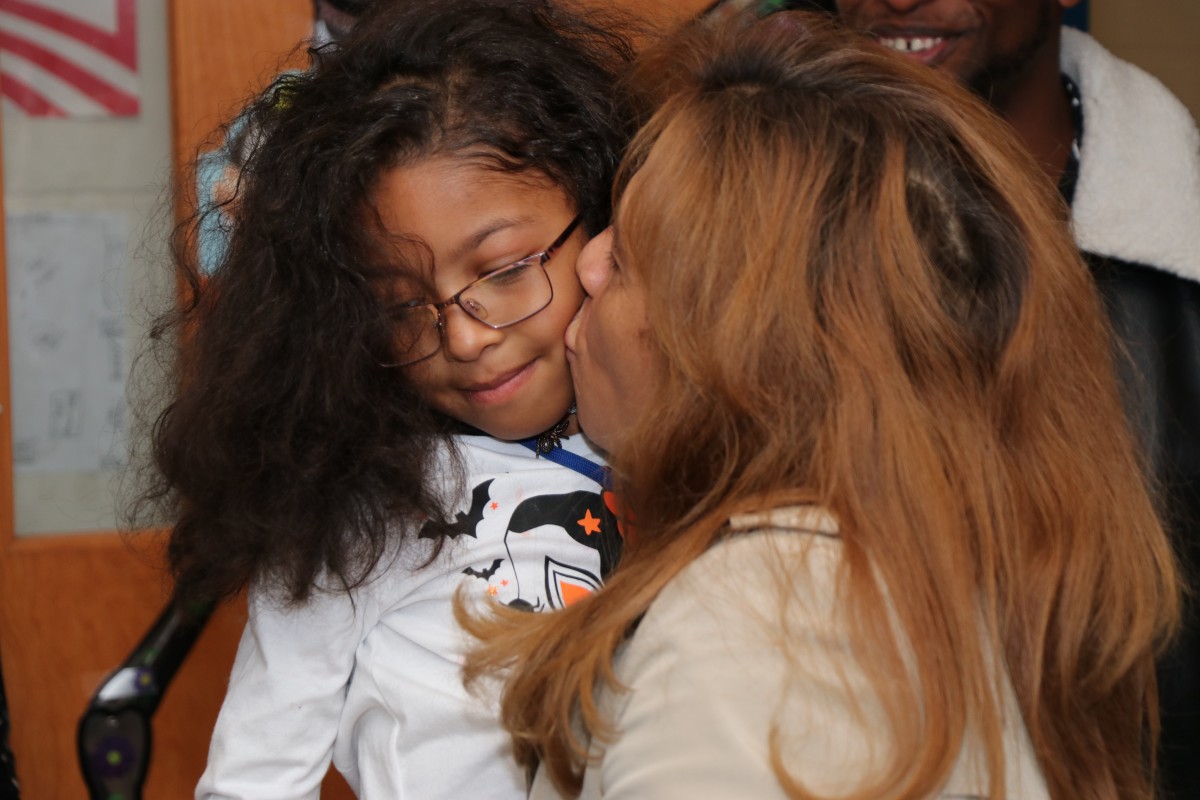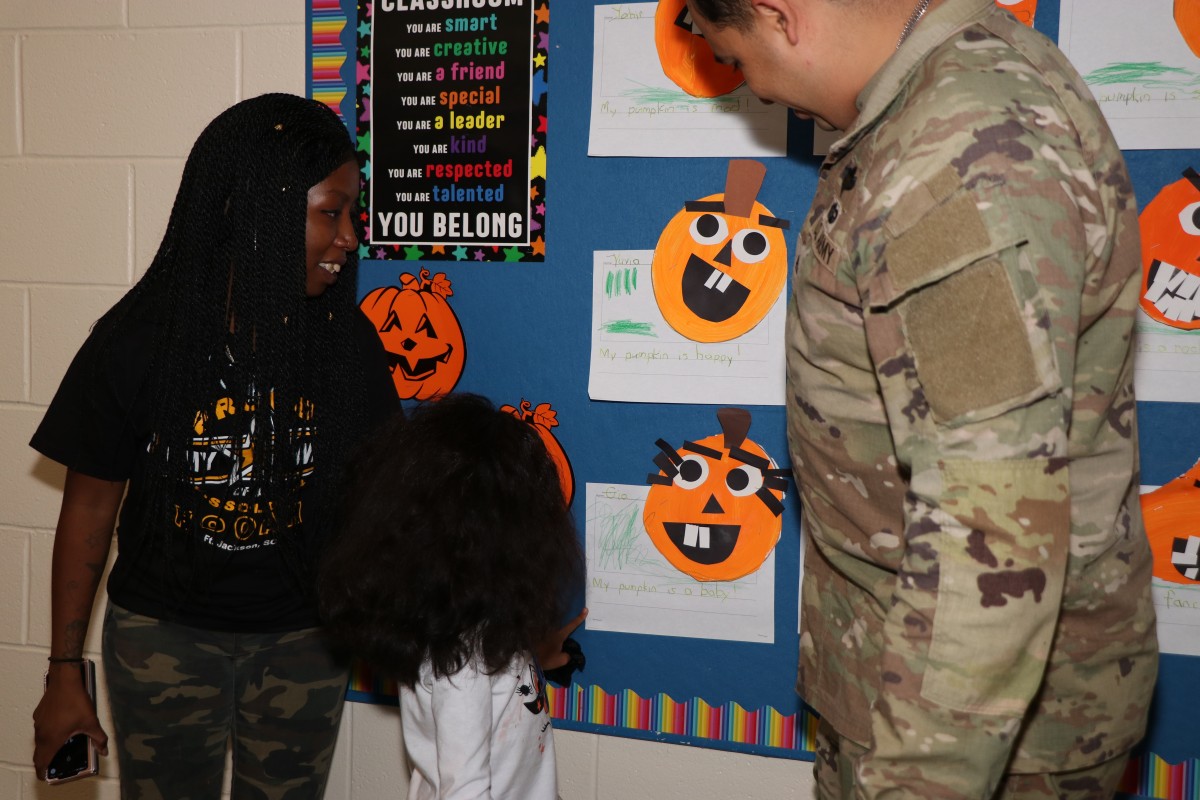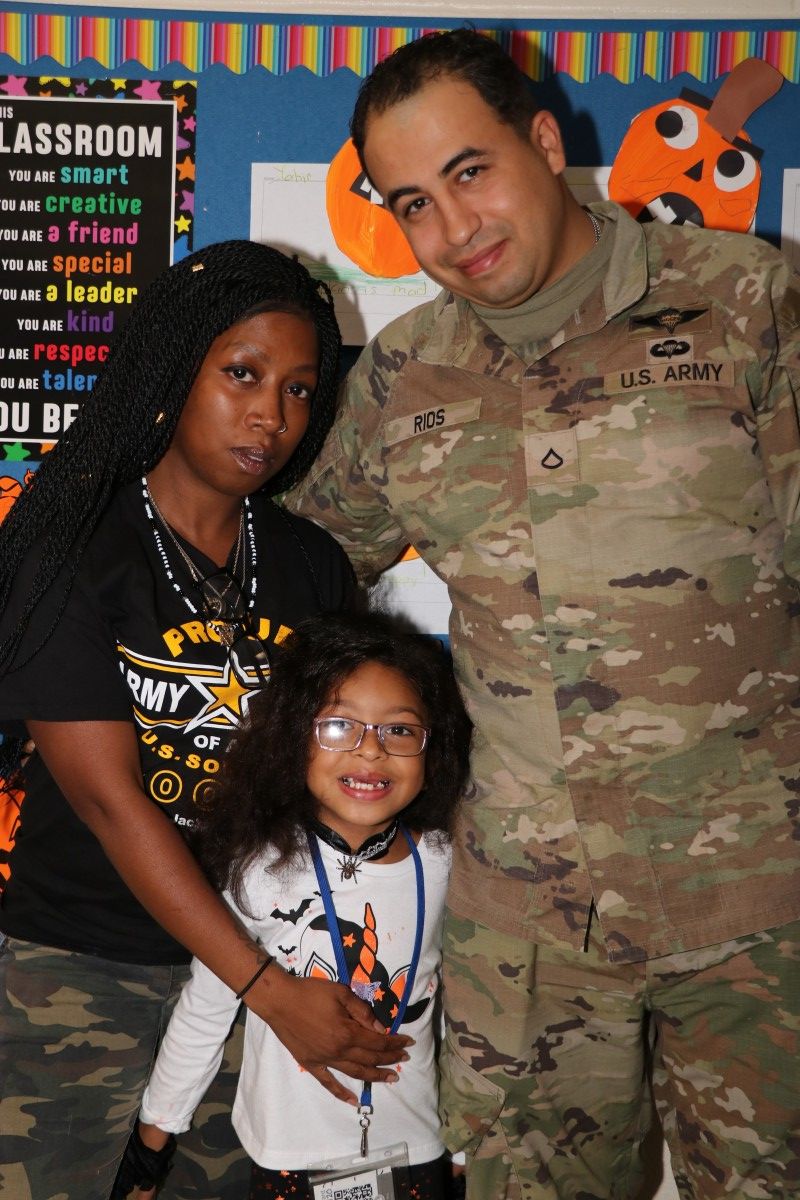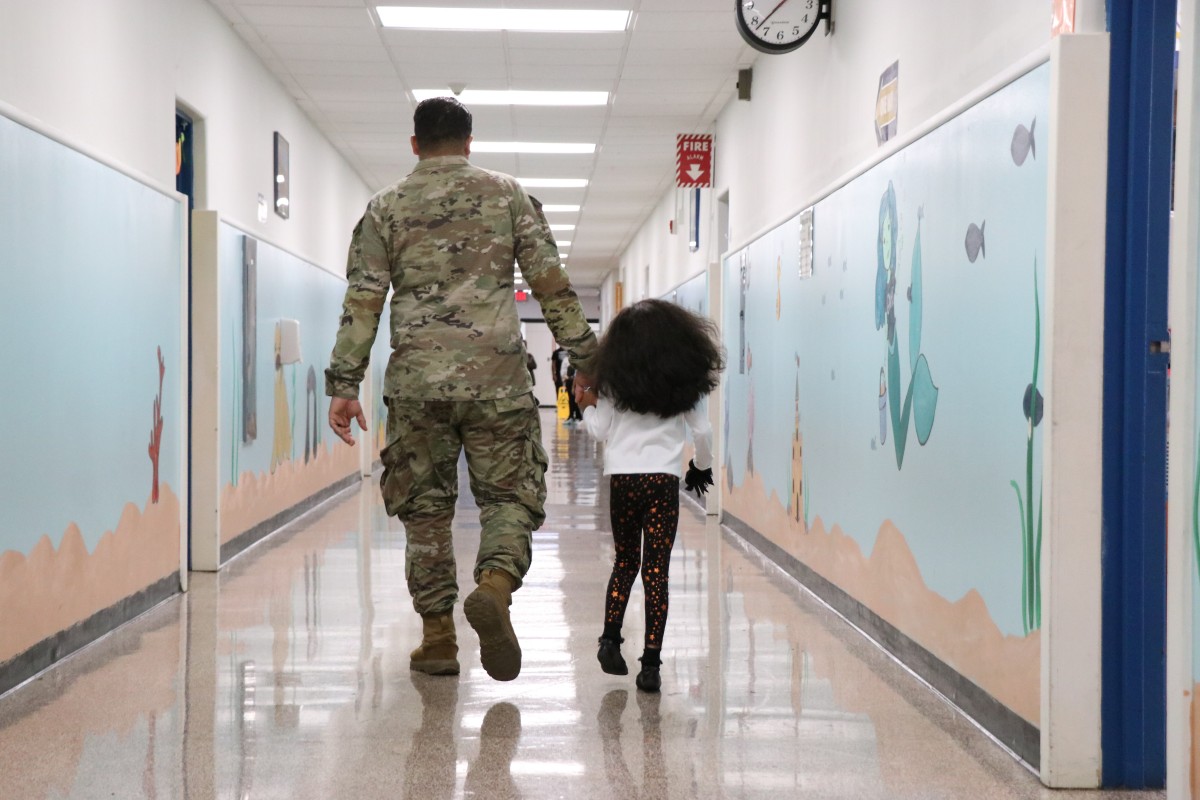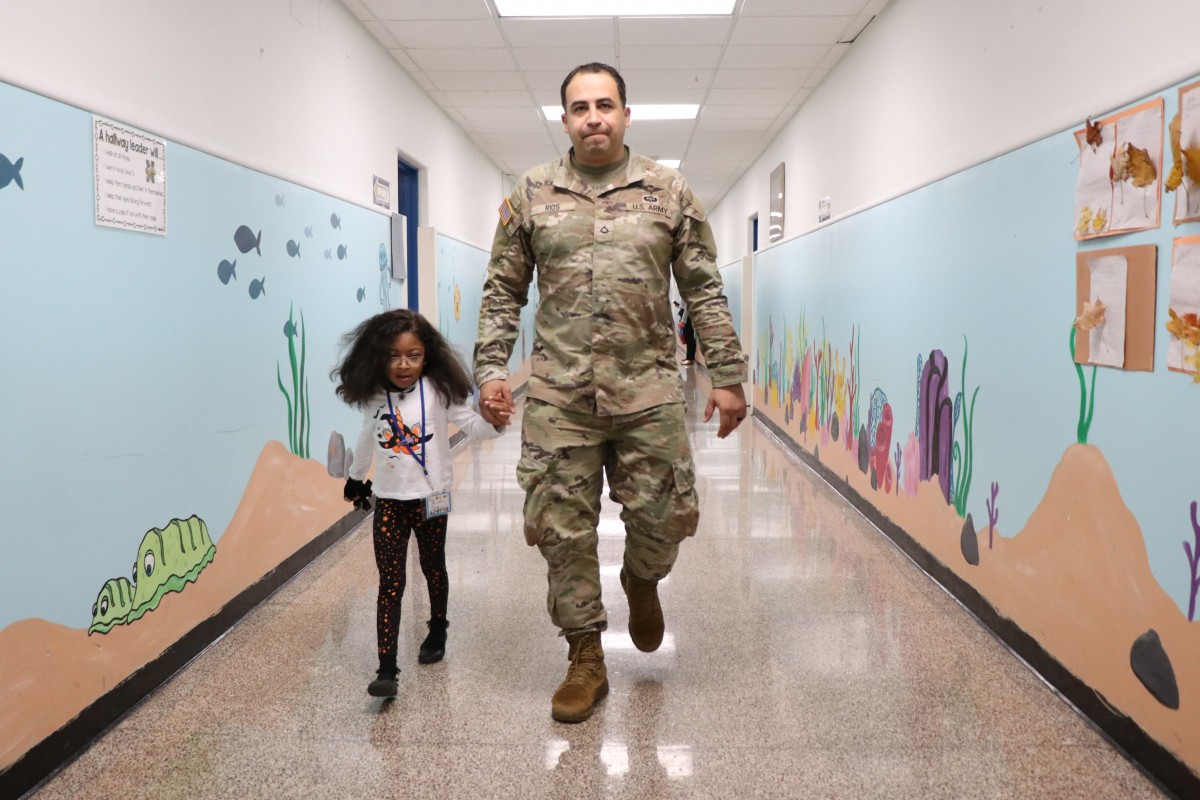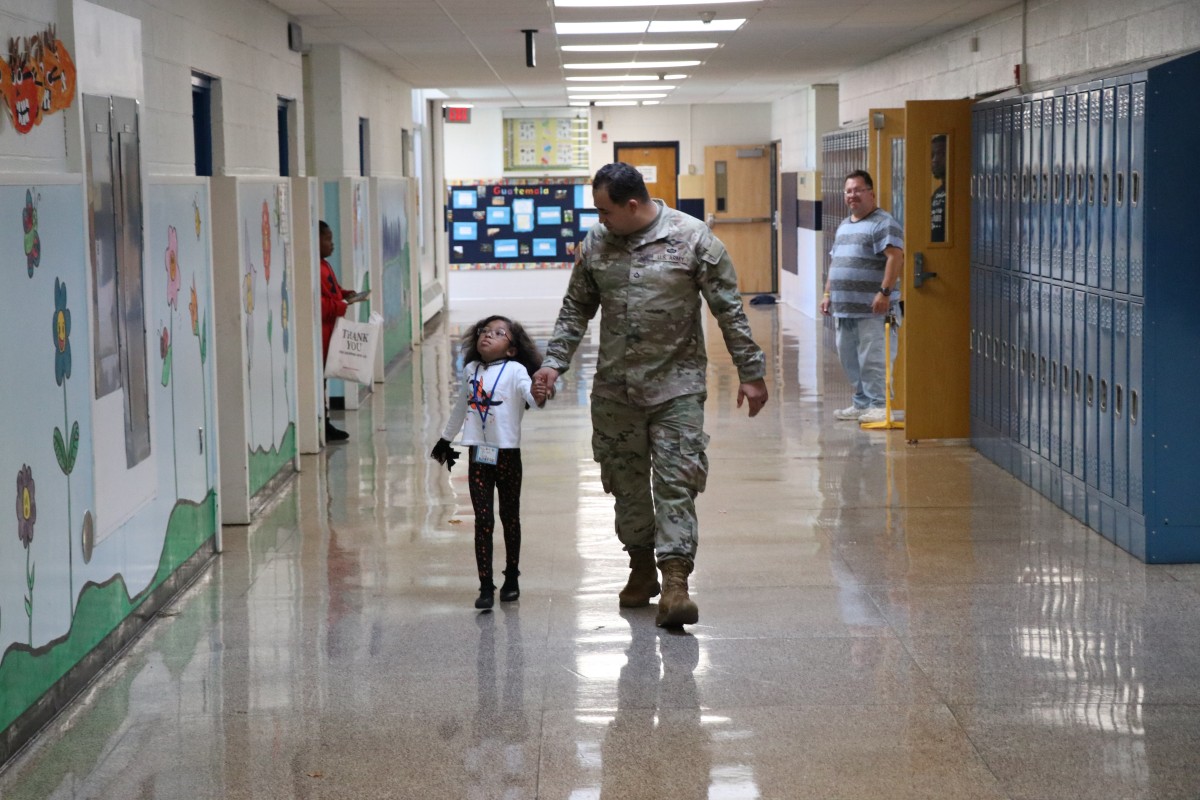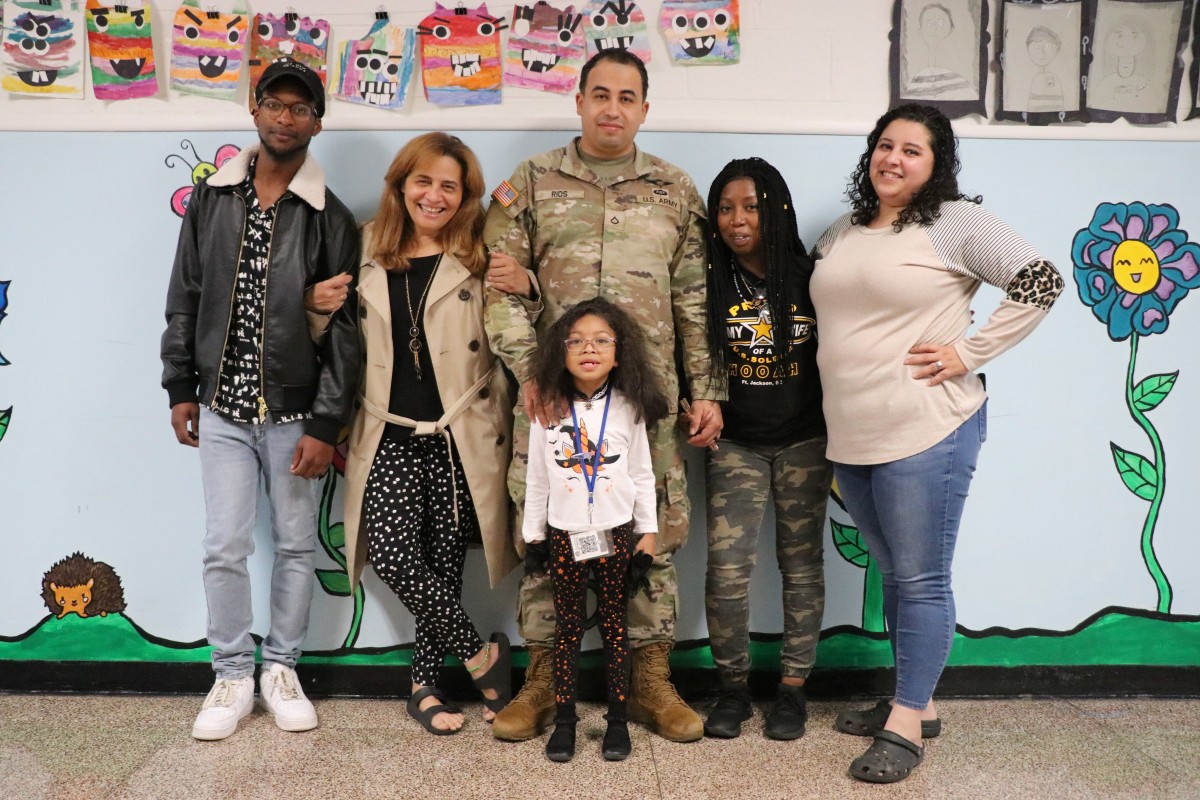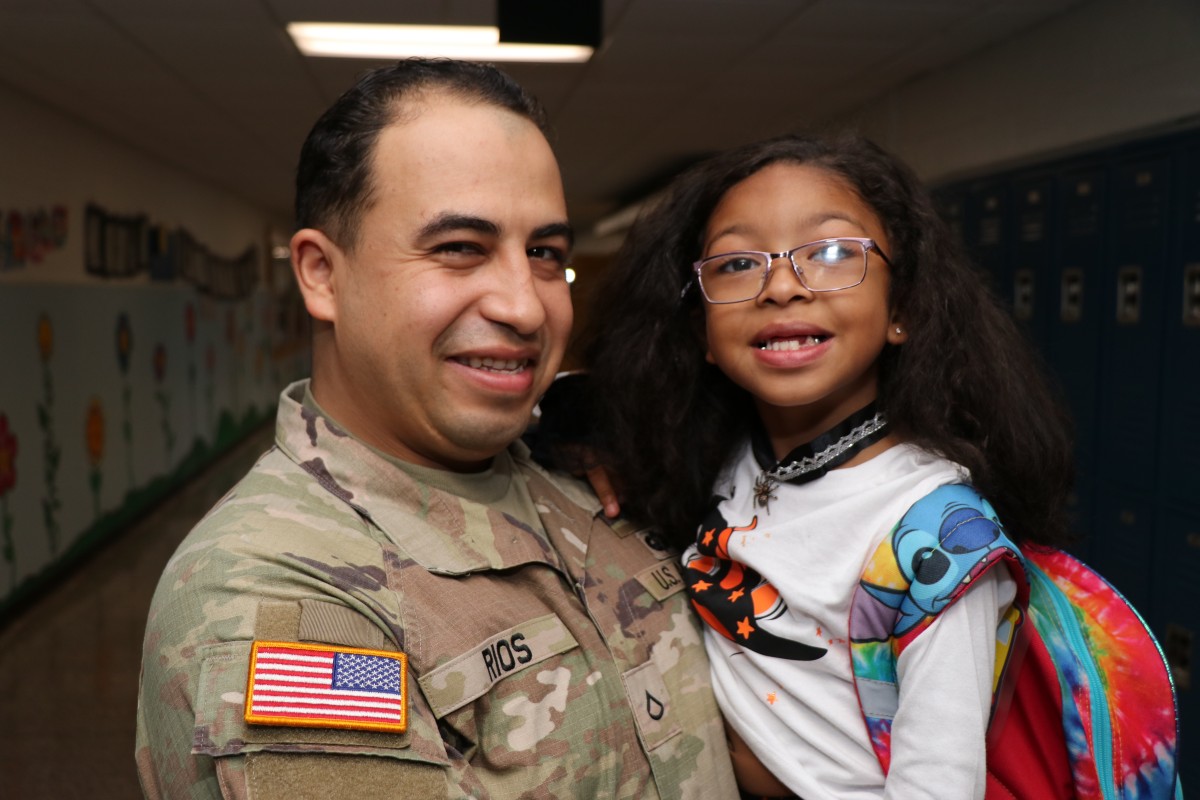 Click to access full photo album and videos
ATTENTION: Are your scholars or colleagues doing something great? Please contact the district Communications Team at communications@necsd.net. We'd love to visit your class or event and/or post your pictures and recap to highlight the amazing accomplishments throughout our district!
Date: 2022-11-15 05:06:33 AM