NOTICE: This post is over 180 days old. This information may be outdated if you're looking for new or upcoming information.
NECSD Partnership with Marist Highlights a Unique Pathway to College
Article originally appeared on Marist.edu website. Written by Anthony Proia, Marist College Director of Media Relations.
The new freshman class brings countless stories of how students made their way to Marist College. Among them are four Hudson Valley natives who benefitted from a unique opportunity along the way. The students were part of the first cohort of the Early College High School (ECHS) program at Newburgh Free Academy (NFA), a partnership between the Newburgh Enlarged City School District (NECSD) and Marist College. The program, which was funded through a New York State Department of Education Grant, began in 2018 and offers NFA students the opportunity to earn college credits at Marist towards a degree in computer science at no cost.
"When I first joined the program in high school, I was nervous, but I stuck with it and after I experienced three weeks here at the College, I knew I made the right decision," said Jared Kerin '26. "After four years of challenges and making great friends and connections I decided to continue my path at Marist College as a computer science major and can say that it was one of the best decisions I've ever made."
"The ECHS program opened so many doors for me during my high school years in Newburgh," said Manuel Hernandez '26. "I received valuable exposure to a college environment for four years, and now I'm so happy to be a student at Marist."

ECHS students at Marist College over the summer/Photo Courtesy Elizabeth Thomas-Cappello
The ECHS program is a unique pathway to college, working in partnership with Marist's School of Computer Science and Mathematics to equip students with a Regents diploma and up to 26 college credits toward a college degree. Building on the success of the first four years, the program has recently been renewed for another five years through a grant from the New York State Department of Education.
"The growth in our students through our partnership with Marist over the last four years has been remarkable," said Susan Valentino, co- principal of Newburgh Free Academy. "This program has helped our students develop valuable, transferable skills while also experiencing what college life is like first hand. A strong foundation has been established for a lasting partnership that will offer NFA students access to college level courses and experiences as high school students."
Newburgh's ECHS program engages a new cohort of 30 high school students each year to complete a sequence of Marist college-level courses during their four years of high school. Courses in the sequence are taught by Marist approved NFA teachers during the academic calendar year at NFA and instructed by Marist instructors from the School of Computer Science and Mathematics during the summer at Marist College. The initiative includes three-week long summer computer science courses at Marist, along with enrichment activities with exposure to Marist campus life, the Marist/IBM Joint Study program, and a day at IBM in Poughkeepsie, to provide a college experience, mentoring and career exploration on site.

ECHS students at Marist College over the summer/Photo Courtesy Elizabeth Thomas-Cappello
"Our goal with ECHS has been to expand access to higher education to talented computer science students right here in the Hudson Valley," said Dr. Roger Norton, Dean of The School of Computer Science and Mathematics at Marist. "This partnership with Newburgh Schools has given us the opportunity to introduce high school students who might not have this kind of opportunity to a world class education and state-of-the-art technology."
For more than 50 years, Marist College has worked with the Newburgh Enlarged City School District to expand access to higher education through its historic Upward Bound Program, and in recent years the Newburgh Armory Unity Center (NAUC). Since 2014, Marist has partnered with NAUC to invest in an education pipeline toward higher education, which includes direct support of computer science programming in local youth through the donation of computer equipment and staff and student volunteerism. Among the many students enrolled in the ECHS program are eleven NAUC alumni, many of whom worked on Armory computers donated by Marist College.
"When the Newburgh Enlarged City School District and Marist College first mapped out this idea," notes Executive Vice President Geoffrey L. Brackett, "we wanted to build on our long-standing commitment to access for students from the Newburgh Armory all the way through Newburgh Free Academy, deepen the computer science curriculum for those who wished to access it, and lower the cost of obtaining a college degree at Marist. The excellent work of the faculty, teachers, and staff at the Armory, Newburgh Free Academy, and Marist have yielded a second, more substantial round of funding from New York State, to whom we are grateful for recognizing and supporting our innovative educational program for the Hudson Valley community."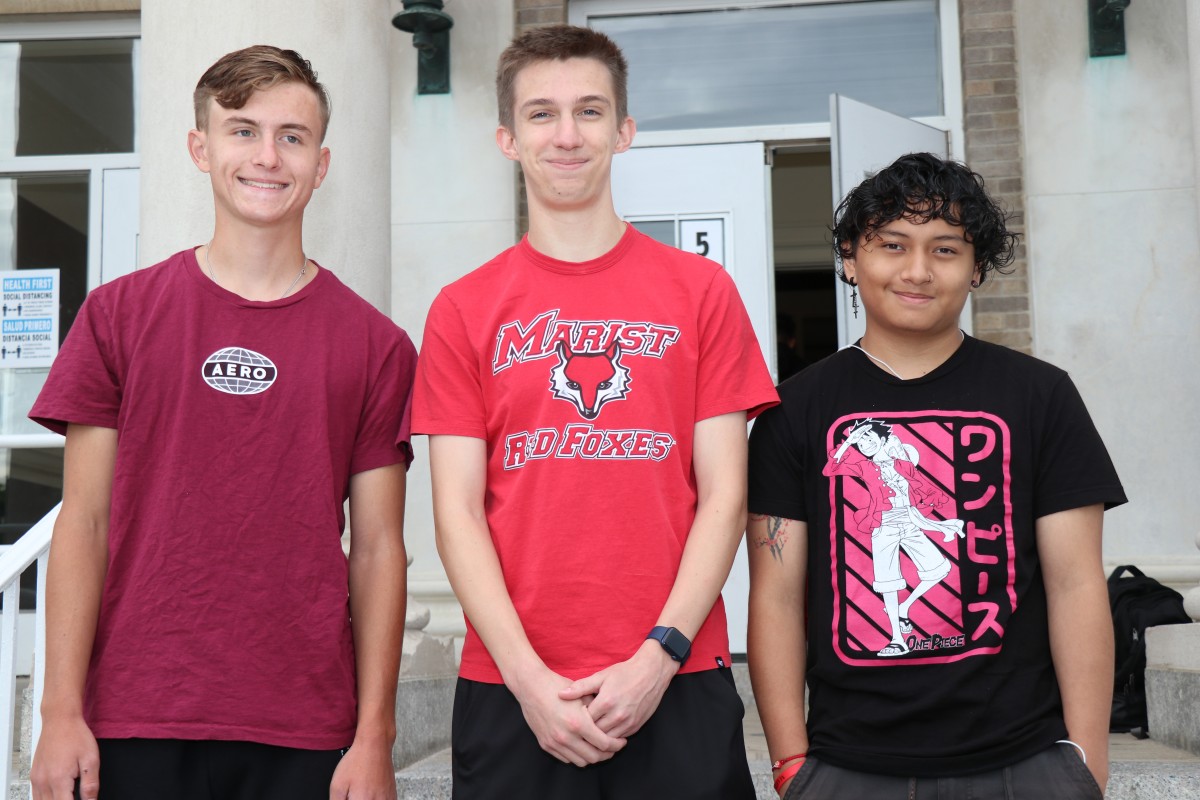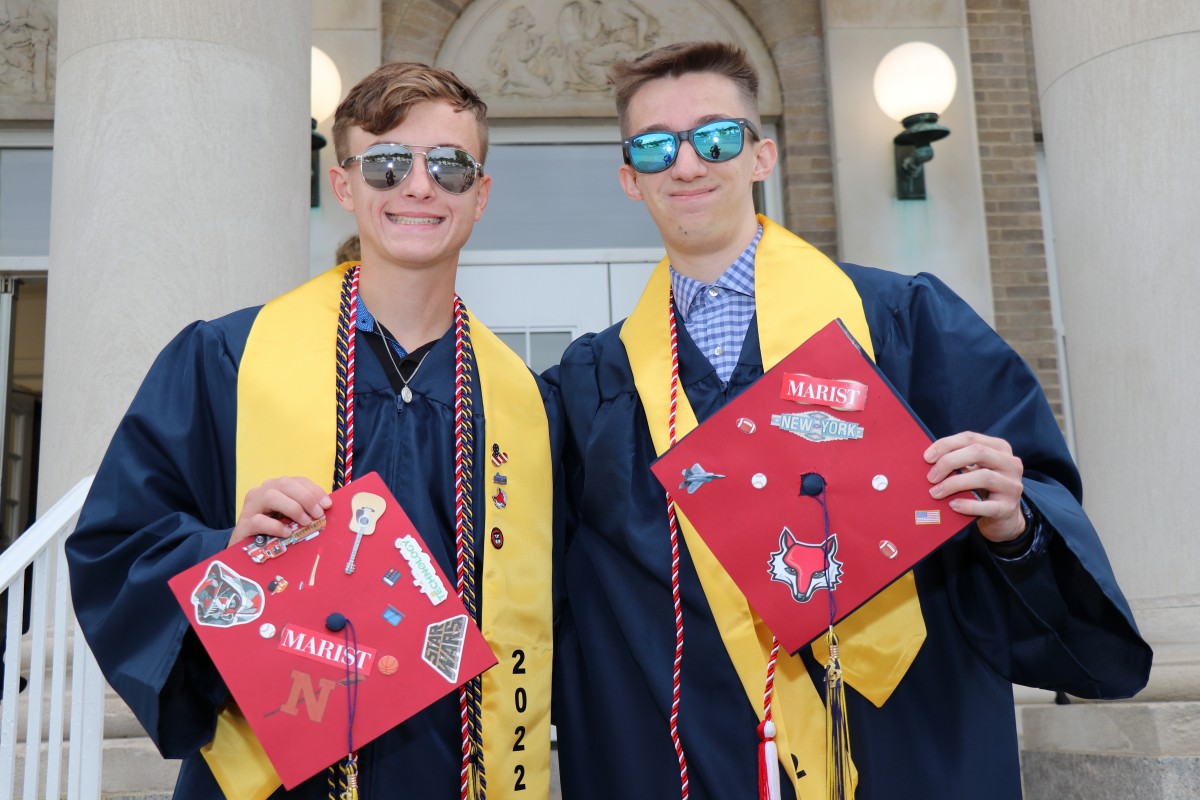 ATTENTION: Are your scholars or colleagues doing something great? Please contact the district Communications Team at communications@necsd.net. We'd love to visit your class or event and/or post your pictures and recap to highlight the amazing accomplishments throughout our district!
Date: 2022-10-26 08:36:54 AM