Join Us in The Great Give Back
The mission of The Great Give Back is to provide a day of opportunities for the patrons of the Public Libraries of New York State to participate in meaningful, service-oriented experiences. This year the Newburgh Enlarged City School Districts Family and Community Engagement team along with the Mckinney-Vento liaison and the Newburgh Free Library are hosting a collection of warm items. All items collected will be distributed to NECSD families. Item drop-off location is on the 3rd floor of the Newburgh Free Library. They are collecting new Gloves, Socks, Scarves, and Hats.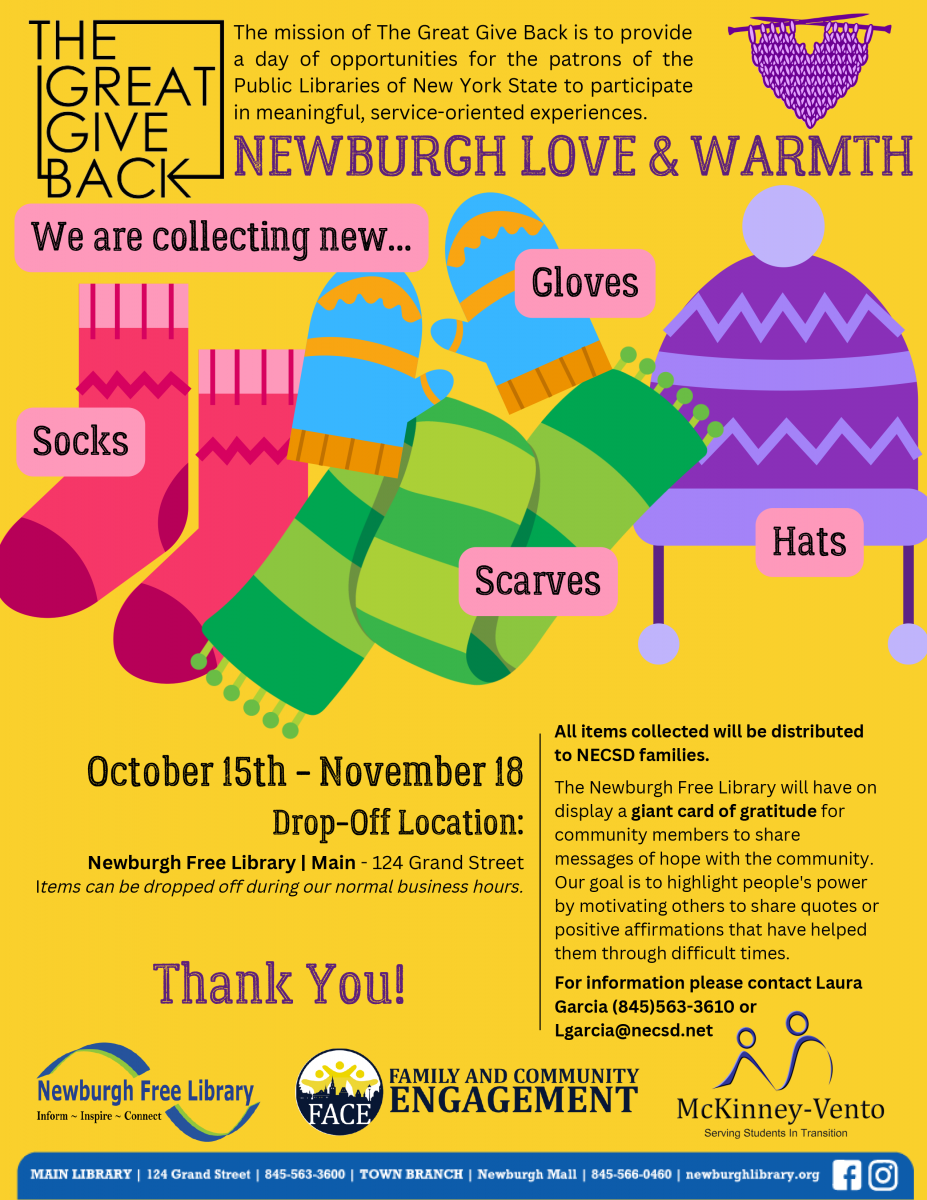 ---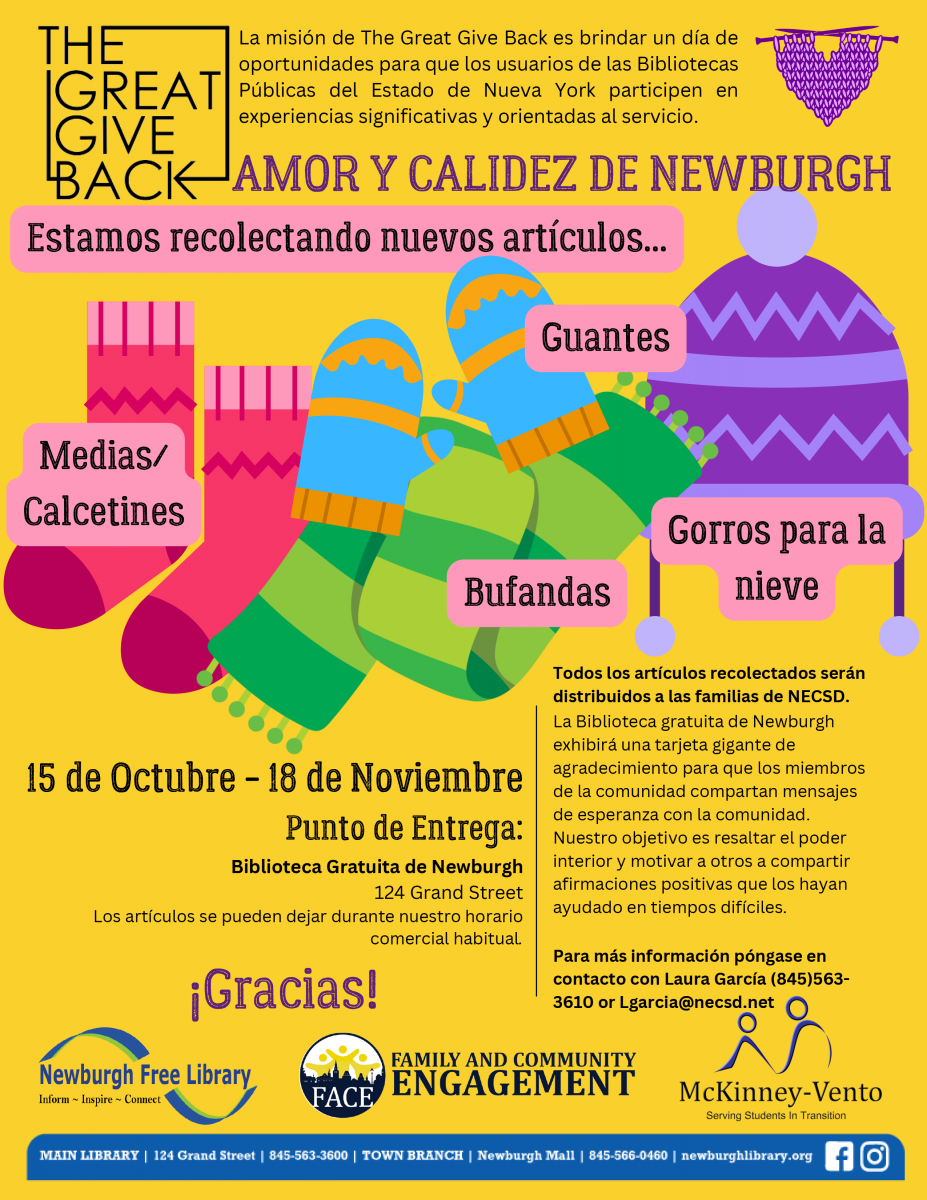 La misión de The Great Give Back es brindar un día de oportunidades para que los usuarios de las Bibliotecas Públicas del Estado de Nueva York participen en experiencias significativas y orientadas al servicio.
AMOR Y CALIDEZ DE NEWBURGH
Estamos recolectando nuevos artículos... Guantes, Medias/ Calcetines, Gorros para la nieve, Bufandas
15 de Octubre - 18 de Noviembre Punto de Entrega: Biblioteca Gratuita de Newburgh 124 Grand Street Los artículos se pueden dejar durante nuestro horario comercial habitual
Todos los artículos recolectados serán distribuidos a las familias de NECSD. La Biblioteca gratuita de Newburgh exhibirá una tarjeta gigante de agradecimiento para que los miembros de la comunidad compartan mensajes de esperanza con la comunidad. Nuestro objetivo es resaltar el poder interior y motivar a otros a compartir afirmaciones positivas que los hayan ayudado en tiempos difíciles. Para más información póngase en contacto con Laura García (845)563- 3610 or Lgarcia@necsd.net
ATTENTION: Are your scholars or colleagues doing something great? Please contact the district Communications Team at communications@necsd.net. We'd love to visit your class or event and/or post your pictures and recap to highlight the amazing accomplishments throughout our district!
Date: 2022-10-20 02:47:40 AM