Support Services for our School Community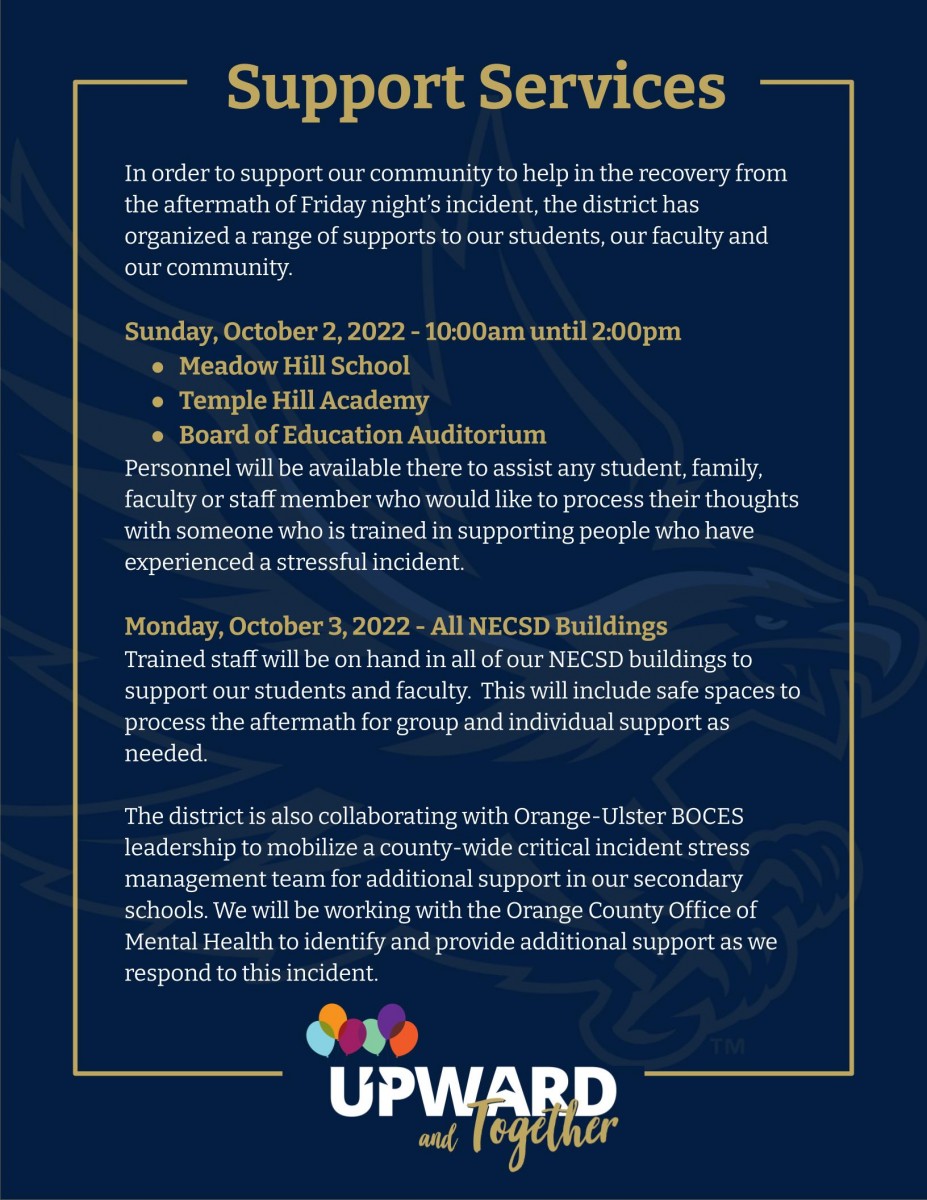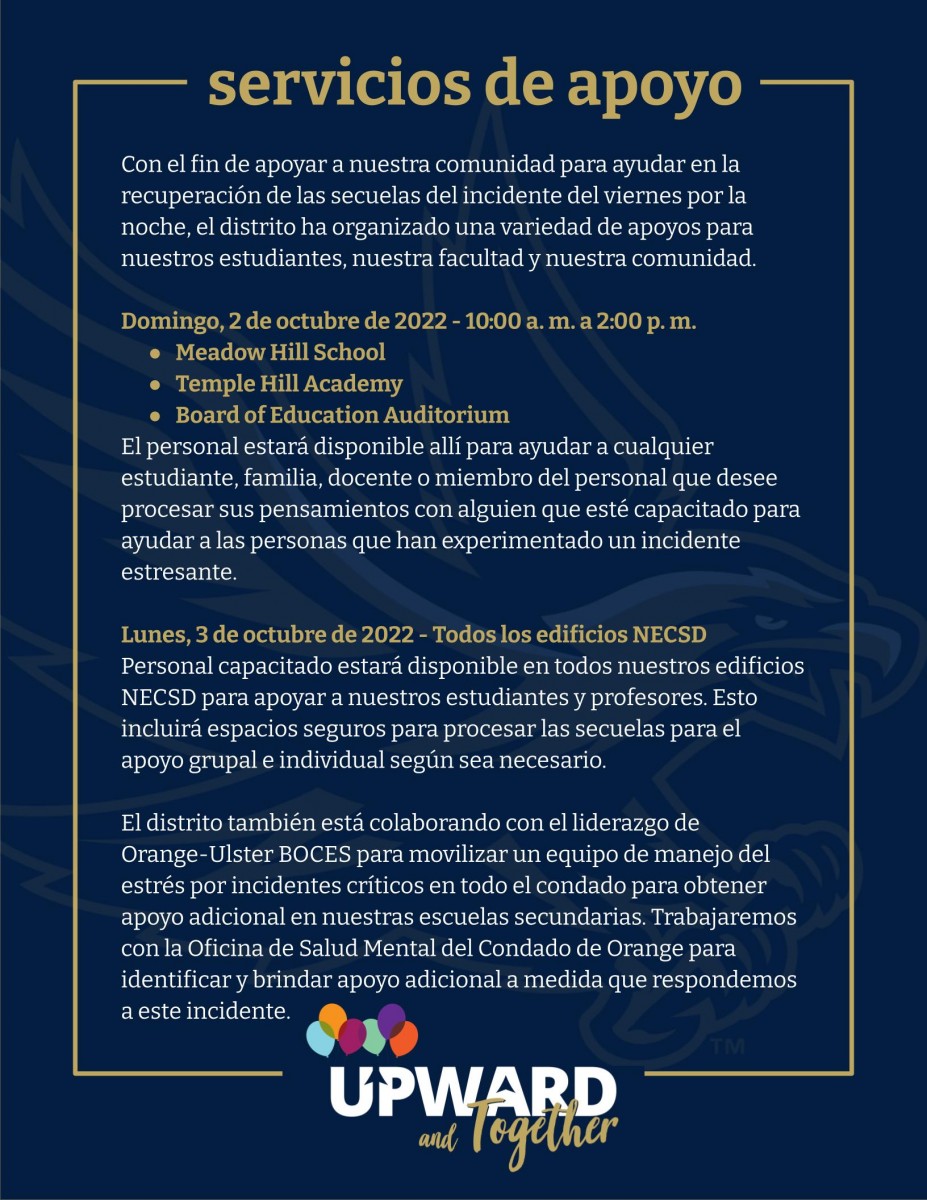 In order to support our community to help in the recovery from the aftermath of Friday night's incident, the district has organized a range of supports to our students, our faculty and our community.
Sunday, October 2, 2022 - 10:00am until 2:00pm
Board of Education Auditorium
Personnel will be available there to assist any student, family, faculty or staff member who would like to process their thoughts with someone who is trained in supporting people who have experienced a stressful incident. Those who choose to attend should expect to speak with someone one on one or in a small group.
For anyone unable to attend or who may need support beyond those hours, two county resources may be helpful:
Orange County Crisis Call Center: Dial 311 or 1-800-832-1200
Text 4 Teens: Text 24/7 to 845-391-1000
Monday, October 3, 2022 - All NECSD Buildings
Trained staff will be on hand in all of our NECSD buildings to support our students and faculty. This will include safe spaces to process the aftermath for group and individual support as needed.
The district is also collaborating with Orange-Ulster BOCES leadership to mobilize a county-wide critical incident stress management team for additional support in our secondary schools. We will be working with the Orange County Office of Mental Health to identify and provide additional support as we respond to this incident.
ATTENTION: Are your scholars or colleagues doing something great? Please contact the district Communications Team at communications@necsd.net. We'd love to visit your class or event and/or post your pictures and recap to highlight the amazing accomplishments throughout our district!
Date: 2022-10-01 11:26:47 AM