NECSD Welcomes in New School Year with Ring the Bell Ceremony
On Thursday, September 8th, the Newburgh Enlarged City School District celebrated the first day of school with its annual Ring the Bell Ceremony. The event welcomes students to a new school year and celebrates community members who have had a positive impact on our children and community.
Led by Superintendent of Schools, Dr. Jackielyn Manning Campbell, senior staff members, Board of Trustee members, school building leaders and NECSD scholars gathered at the Meadow Hill School Little Red Schoolhouse to Ring in the 2022-23 school year.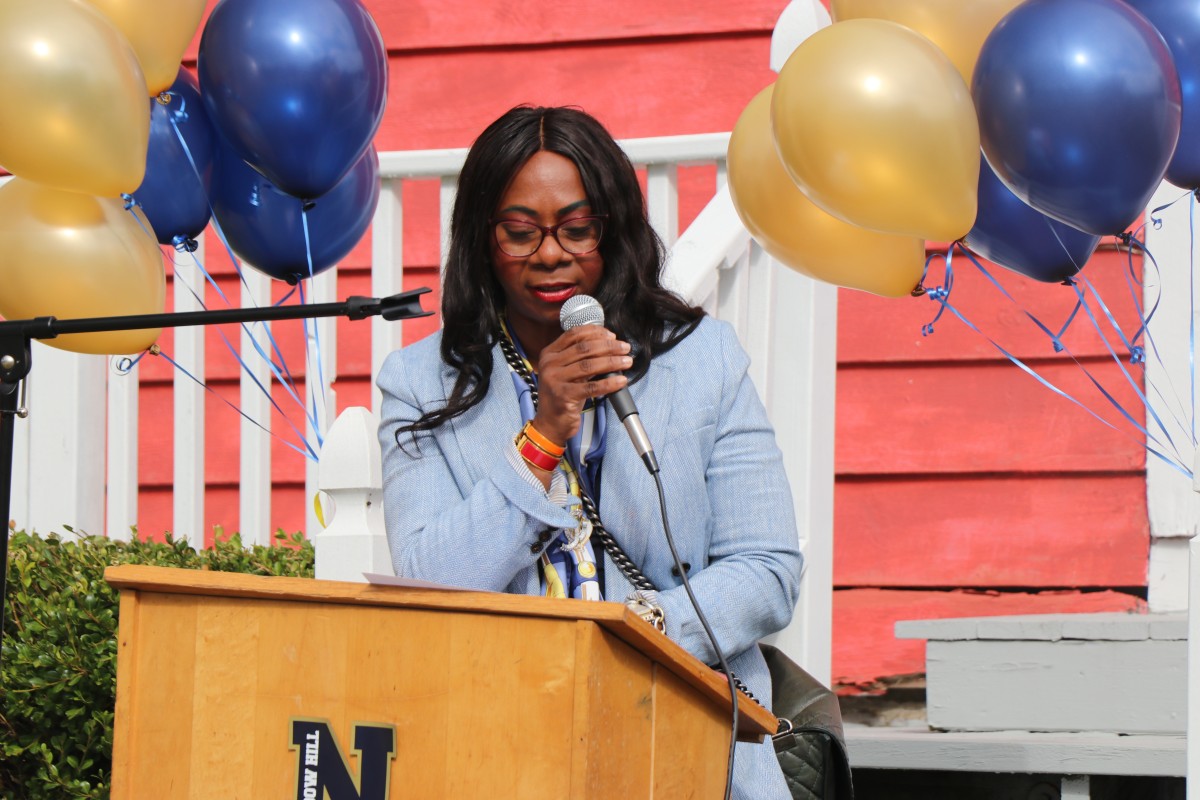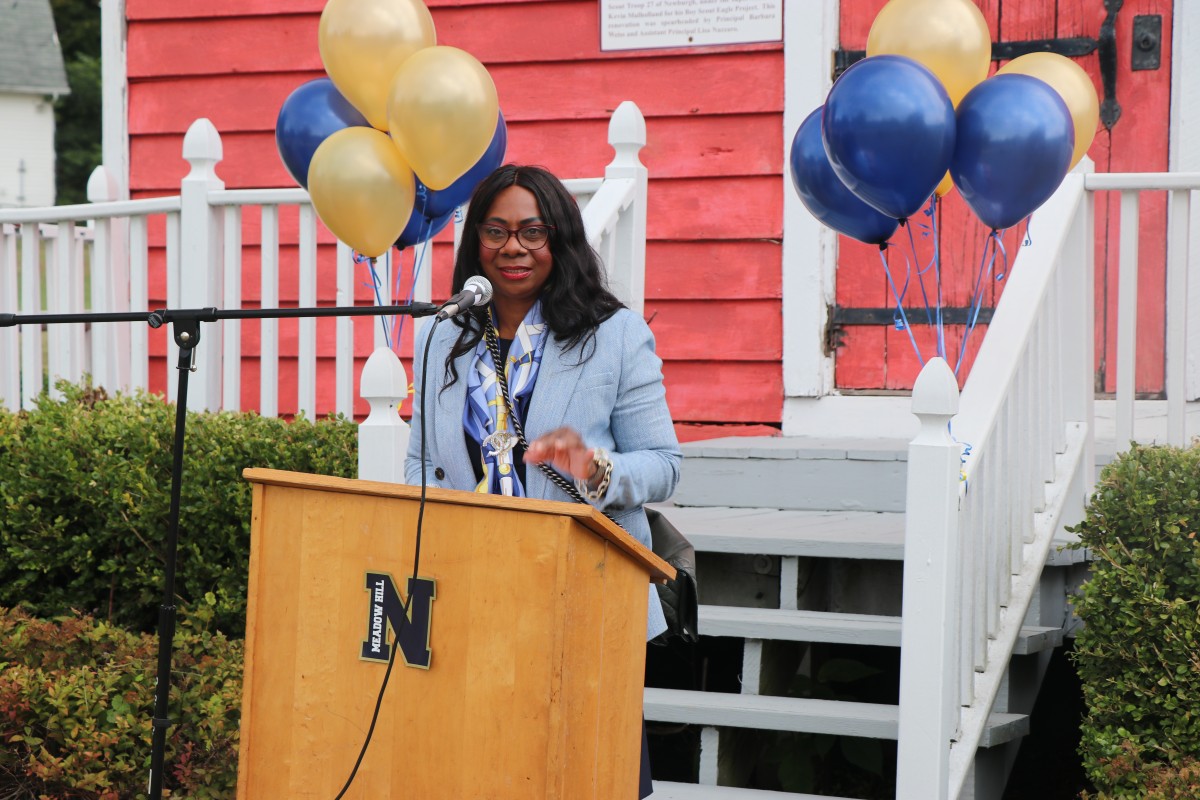 Dr. Manning Campbell began the ceremony by first welcoming the scholars in attendance. "You are the entire reason that we are here and why we do that work that we do each and everyday.", she said.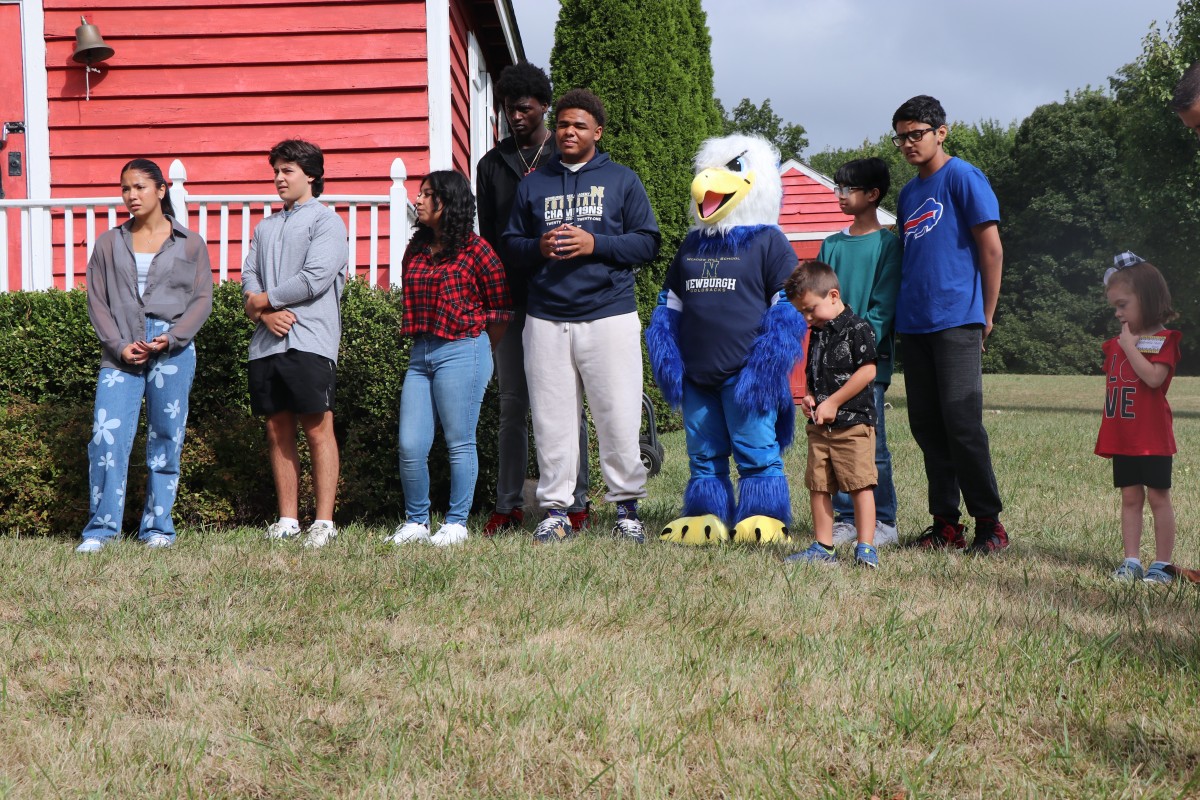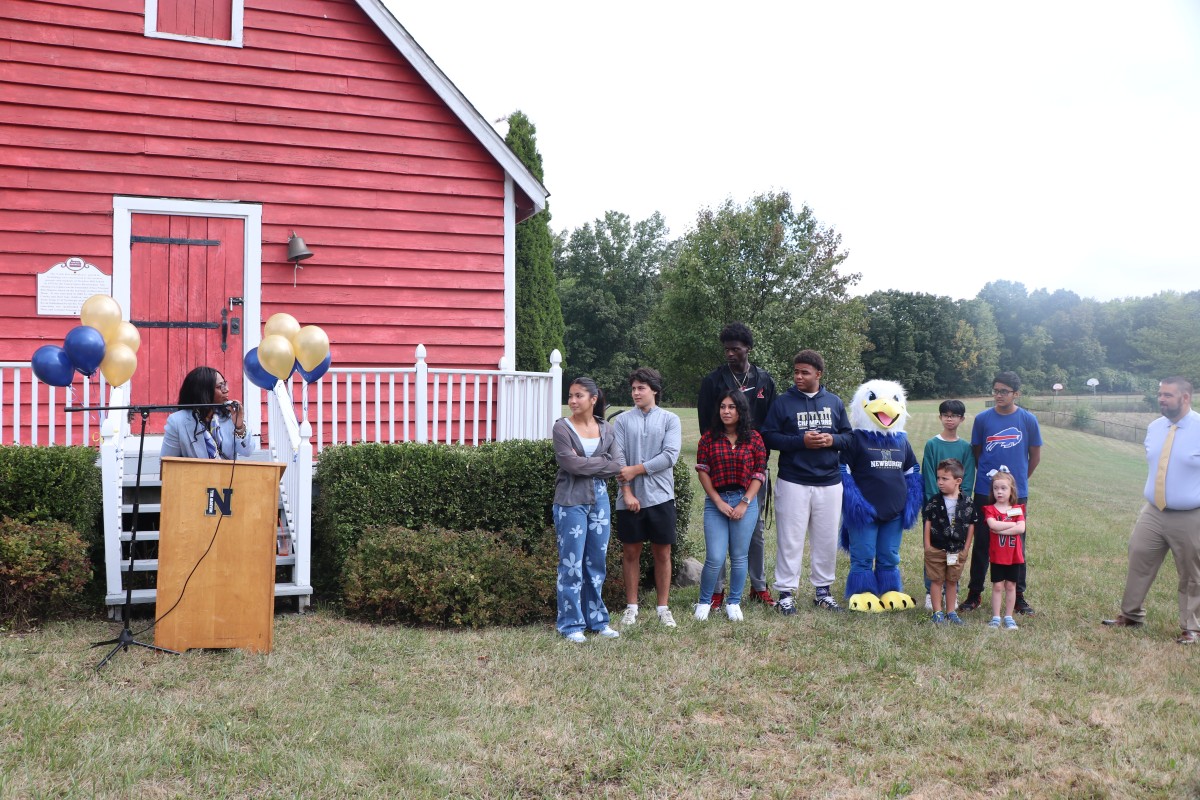 She then acknowledged the Board of Trustee members in attendance and several senior staff members and building leaders "who have worked diligently all summer to provide a warm and welcoming start to our new year".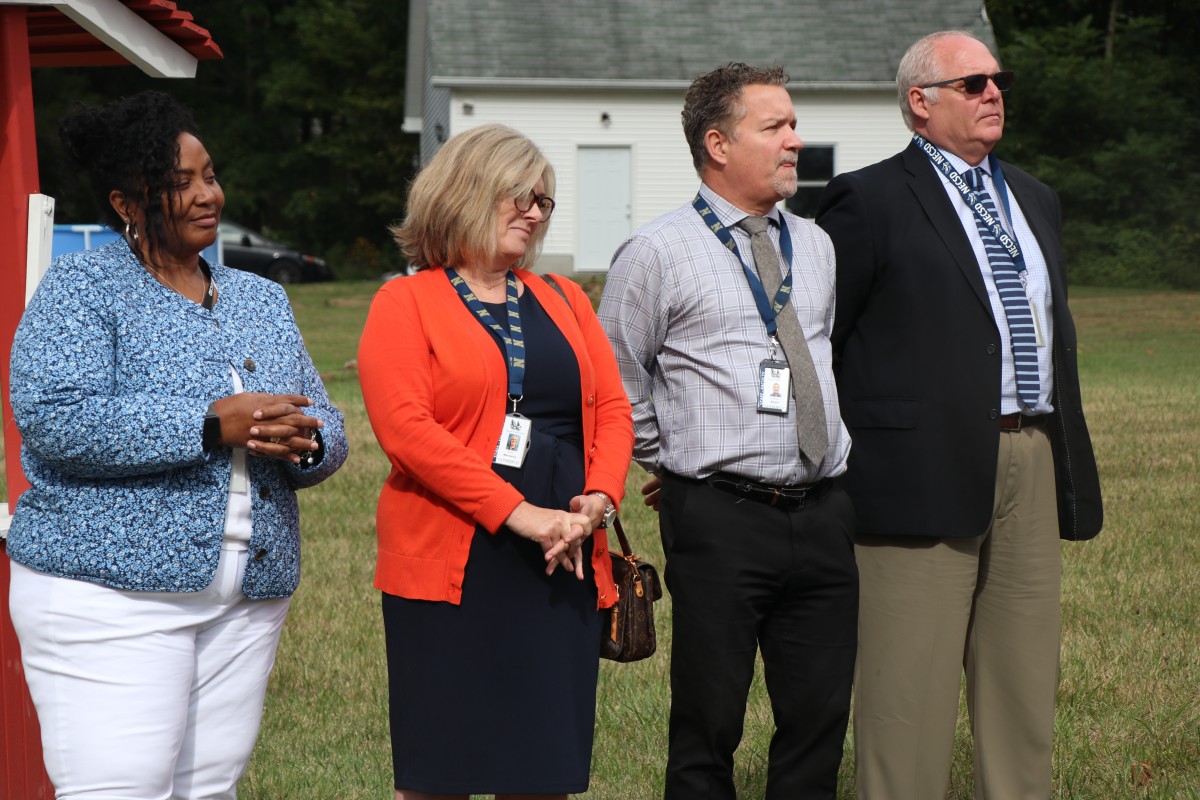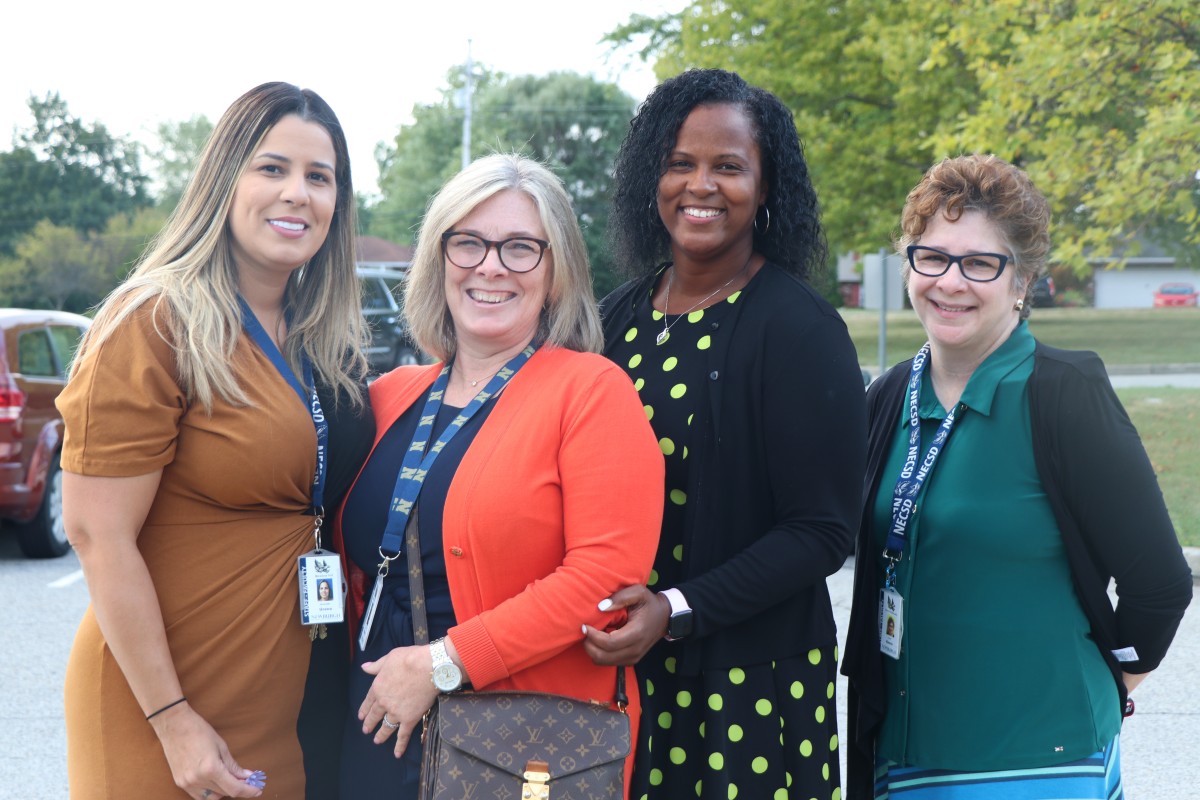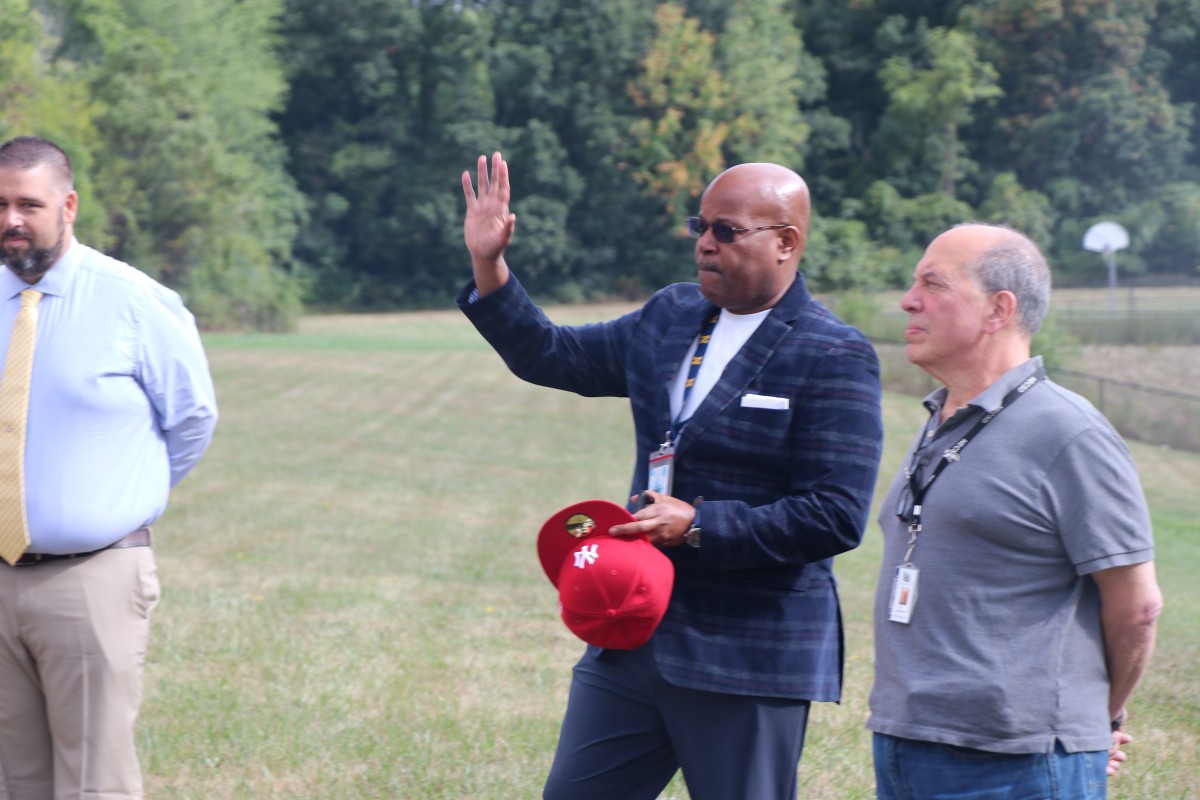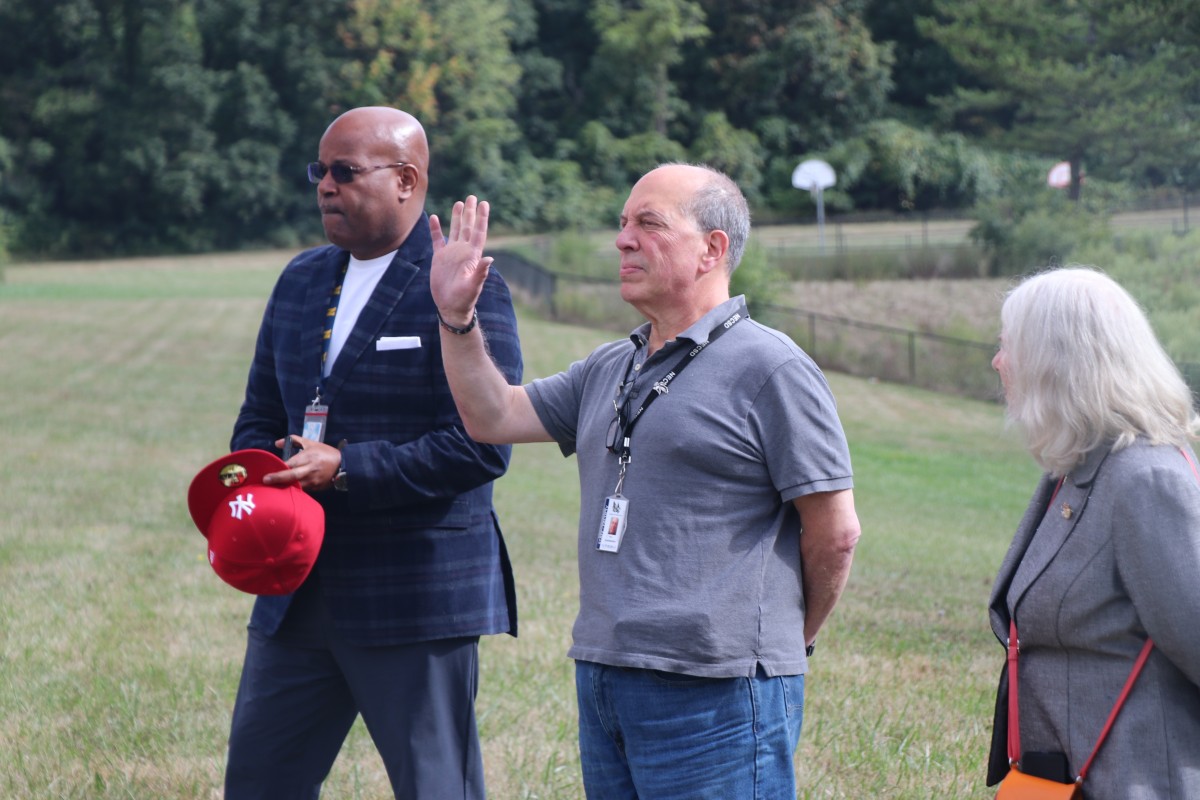 New York State Education Department Regent Frances Wills, who is responsible for the general supervision of all educational activities within the State, was also in attendance for the Ring the Bell Ceremony. "It truly was an honor and a privilege to have Regent Wills join us to celebrate the start of a new school year, tour our schools, and offer her expertise toward the success of our scholars", said Dr. Manning Campbell.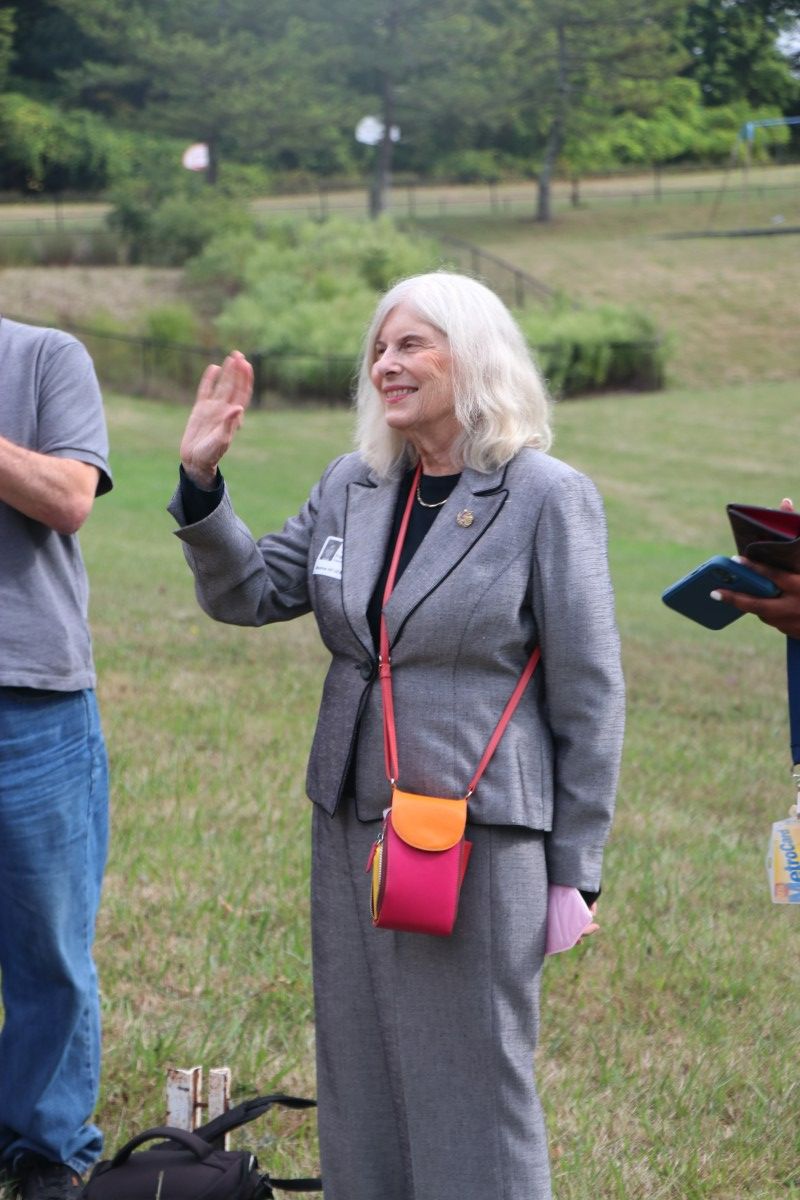 Before inviting the scholars to ring the bell symbolically ringing in the new school year, Dr. Manning Campbell announced a call to action for all members of the NECSD community. "I encourage all of our students, families, faculty and staff to set goals for this new school year. I'm not talking about New Year's Eve resolutions that fade after a month. I'm talking about specific and achievable goals that will set our entire school community up for success throughout the entire school year. Even more than setting these goals, my ultimate hope is that together, we will build strong relationships to support and motivate each other to accomplish what we've set our minds to achieve. We are moving upward this year - and we're doing it together".
Each scholar then shared a personal goal for the upcoming school year before ringing the bell.
Representing Kindergarten scholars from Meadow Hill School:
Ethan Candel
Gabriella Fazio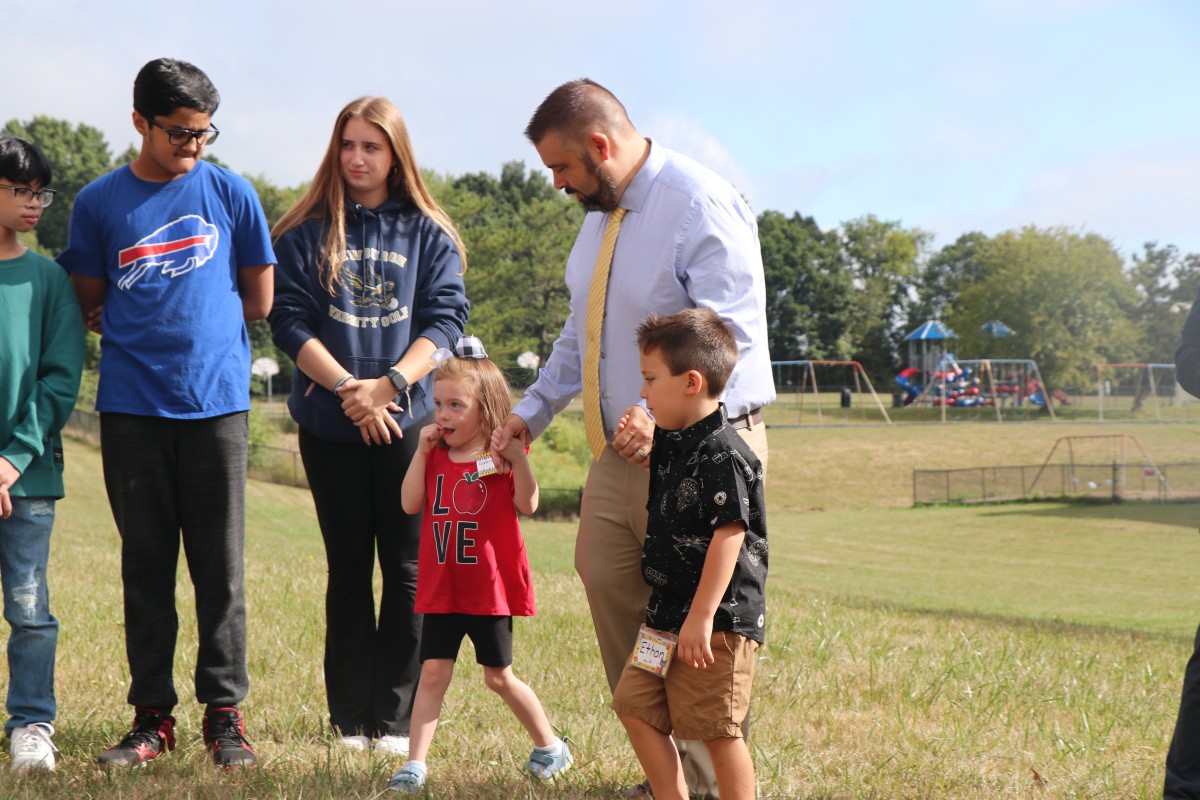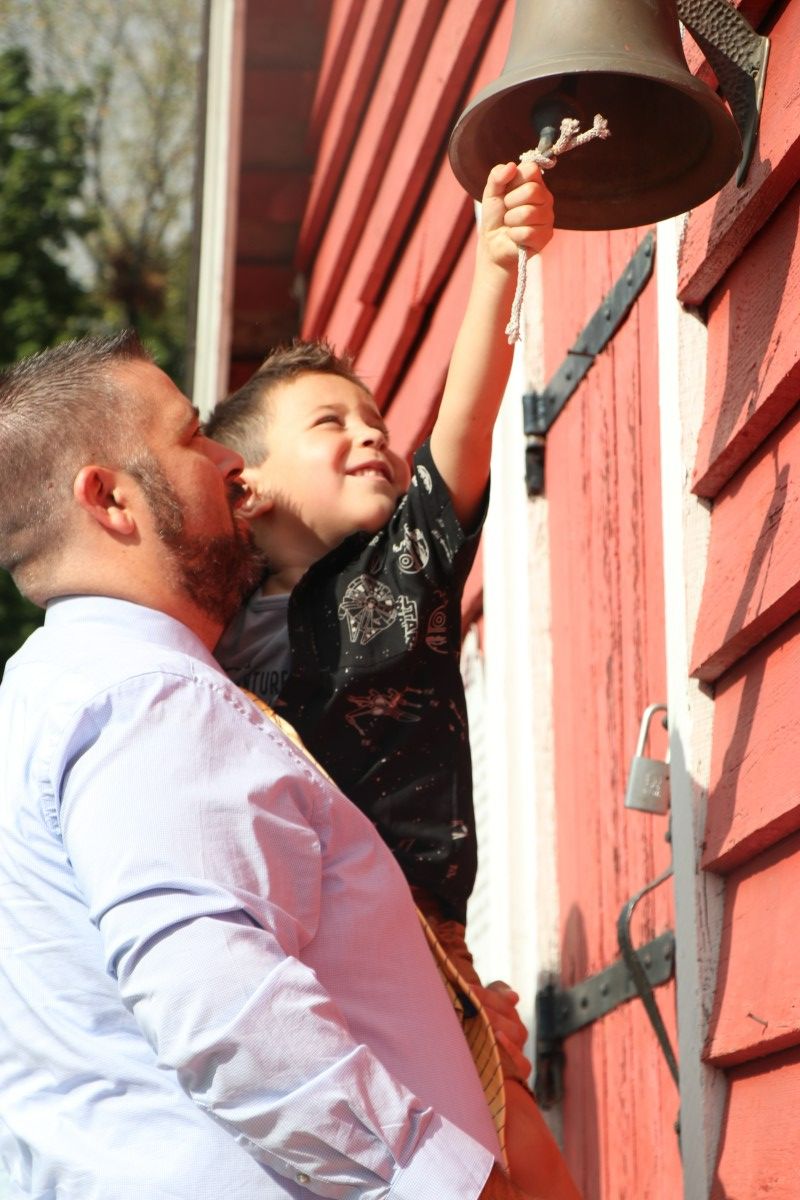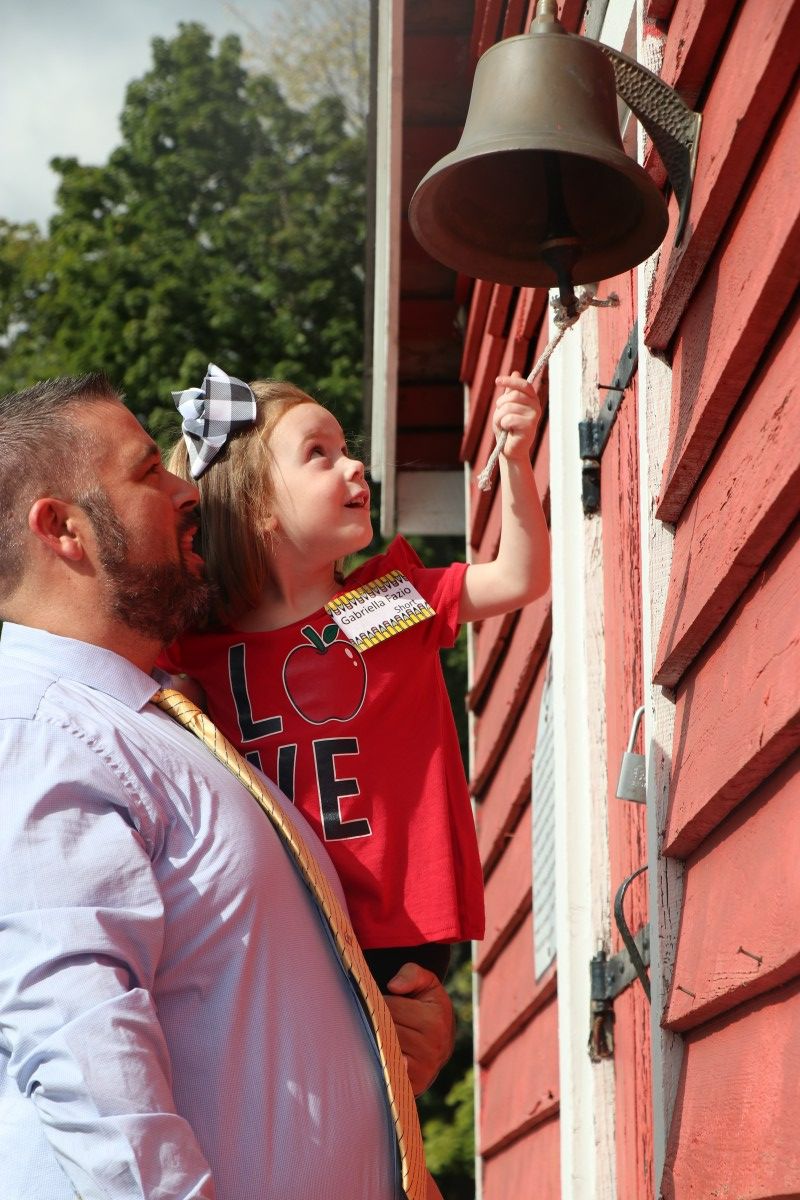 Representing 8th grade scholars from Meadow Hill School:
Hasan Kahn
Mokechi Fumoto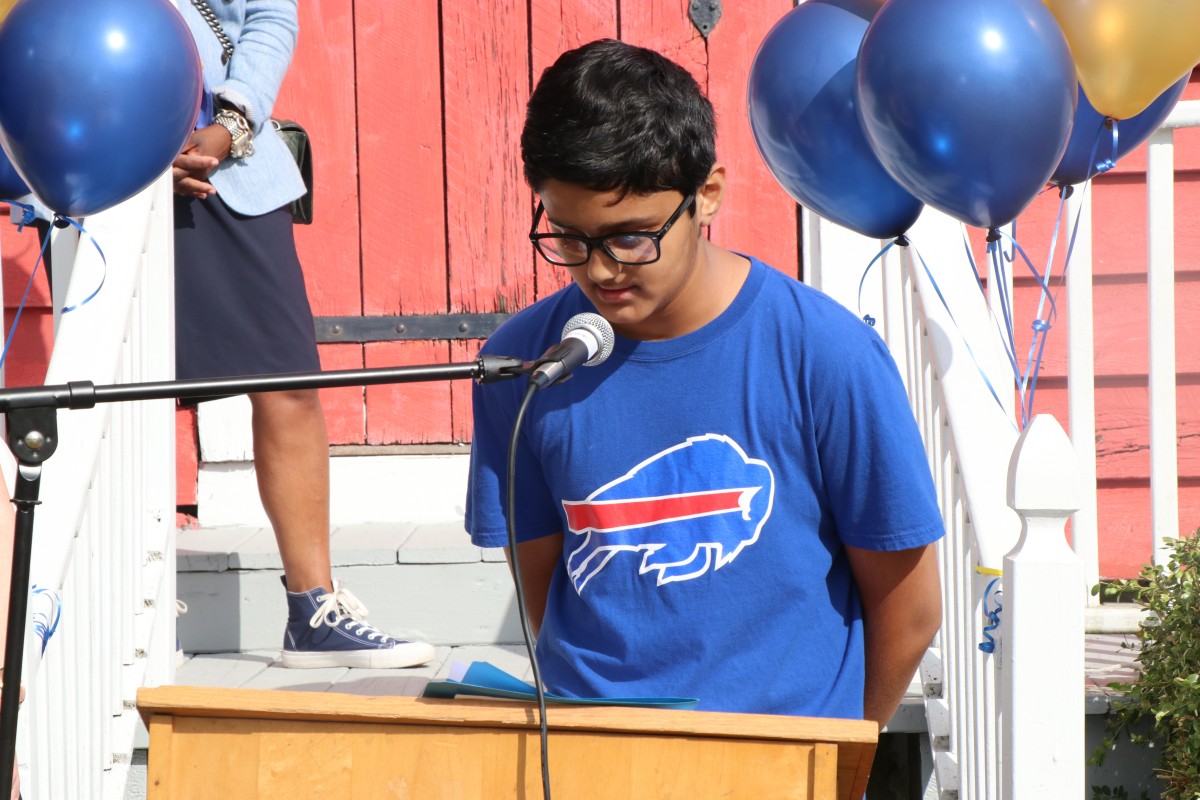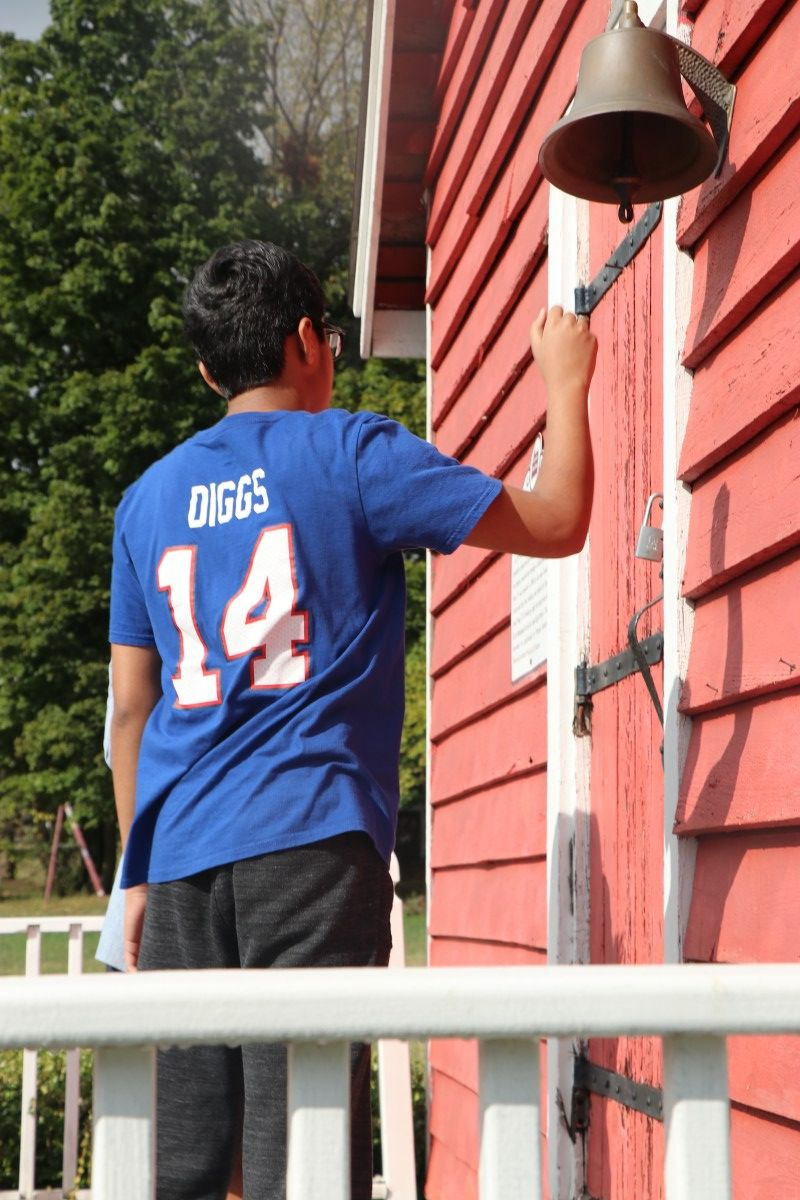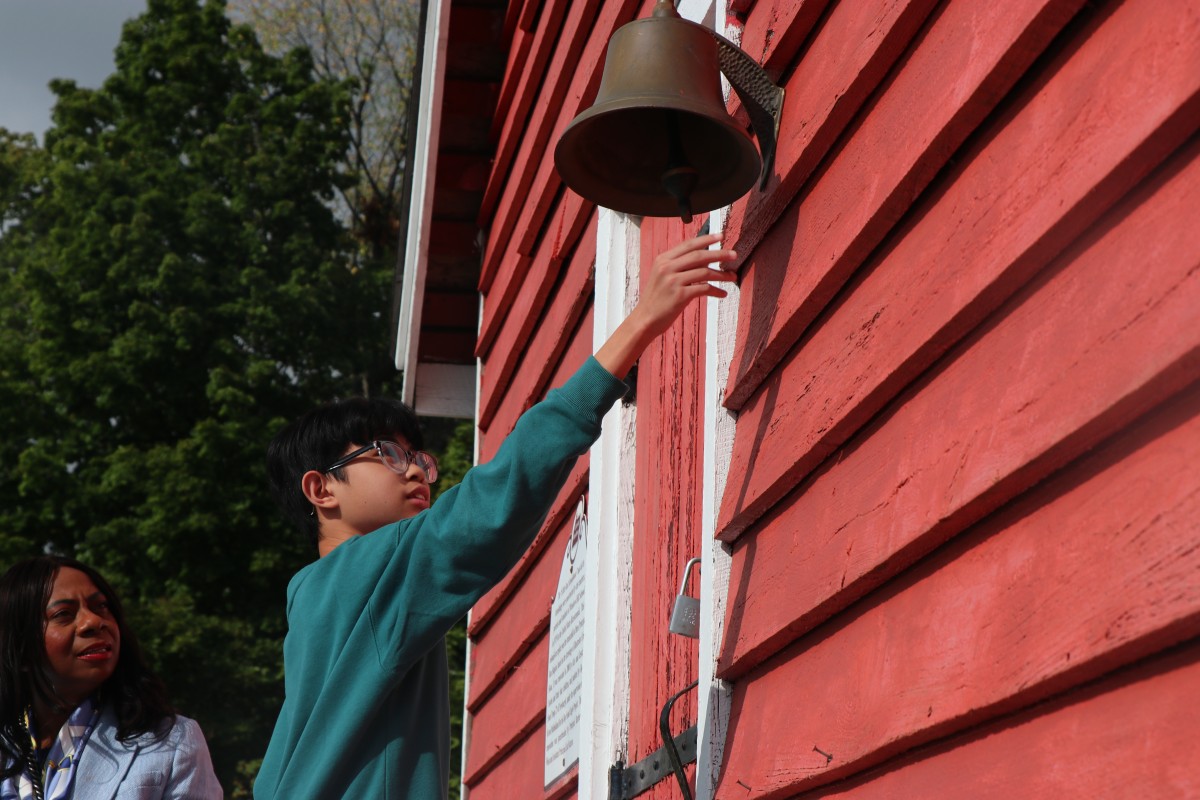 Representing the Class of 2023 from Newburgh Free Academy North Campus:
Jillian Brand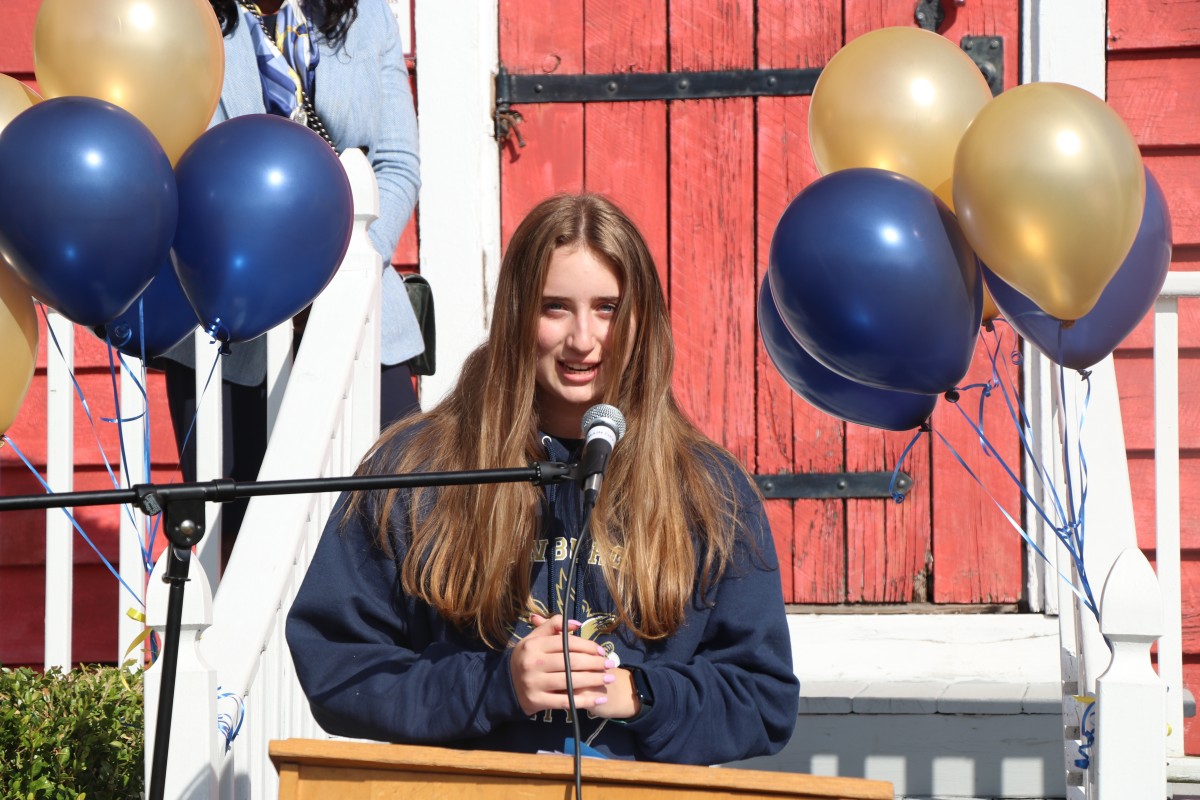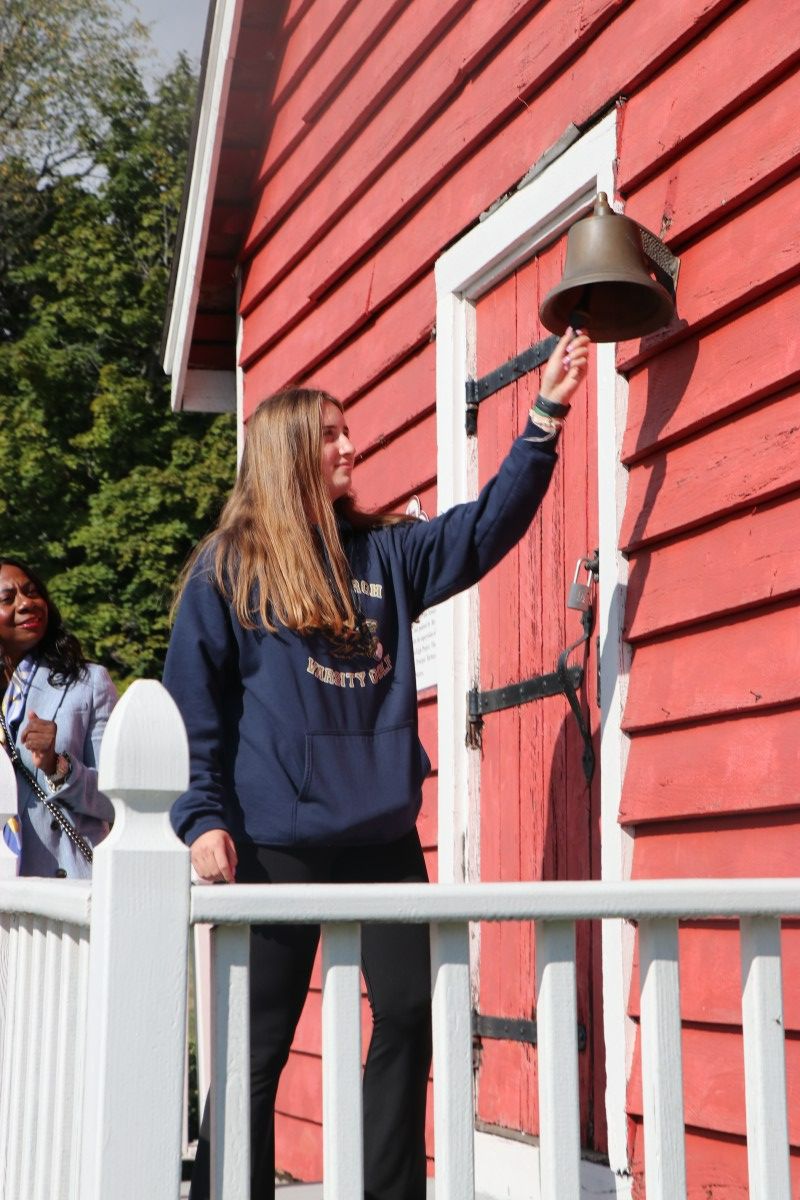 Representing the Class of 2023 from Newburgh Free Academy Main Campus:
Jade Garay
Rocco Tammone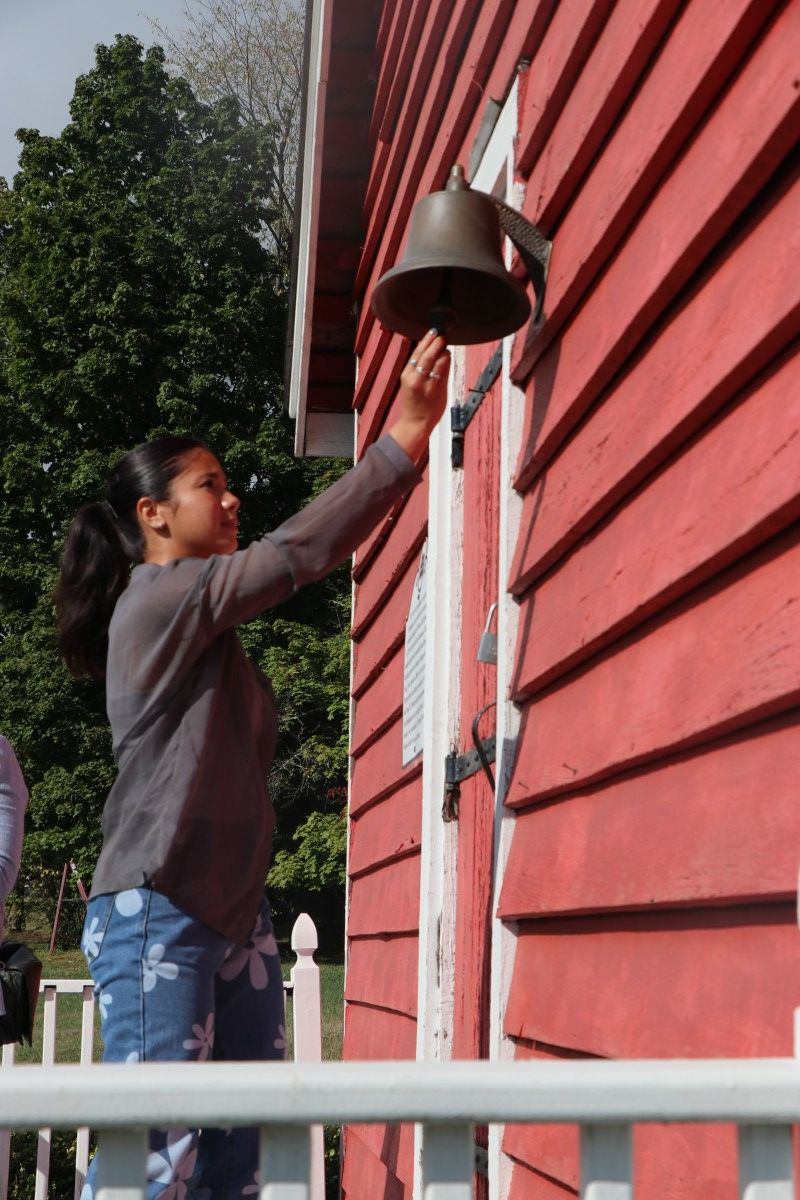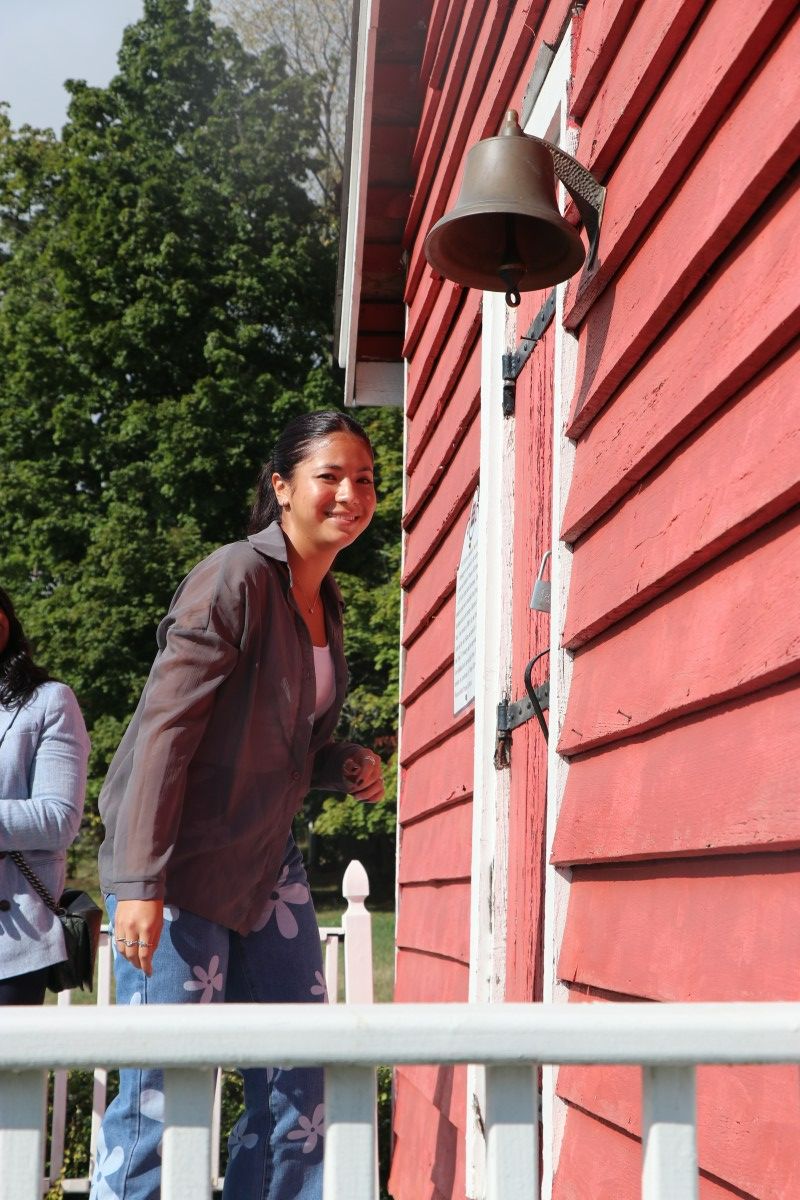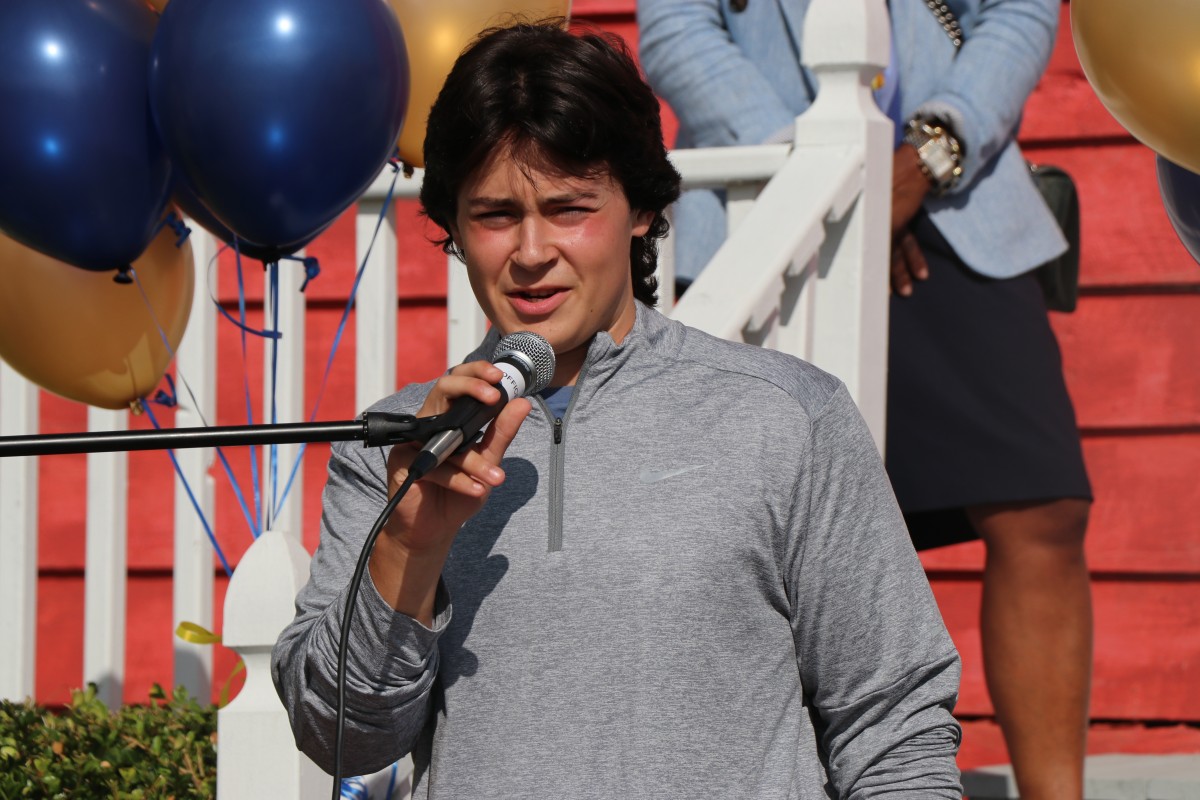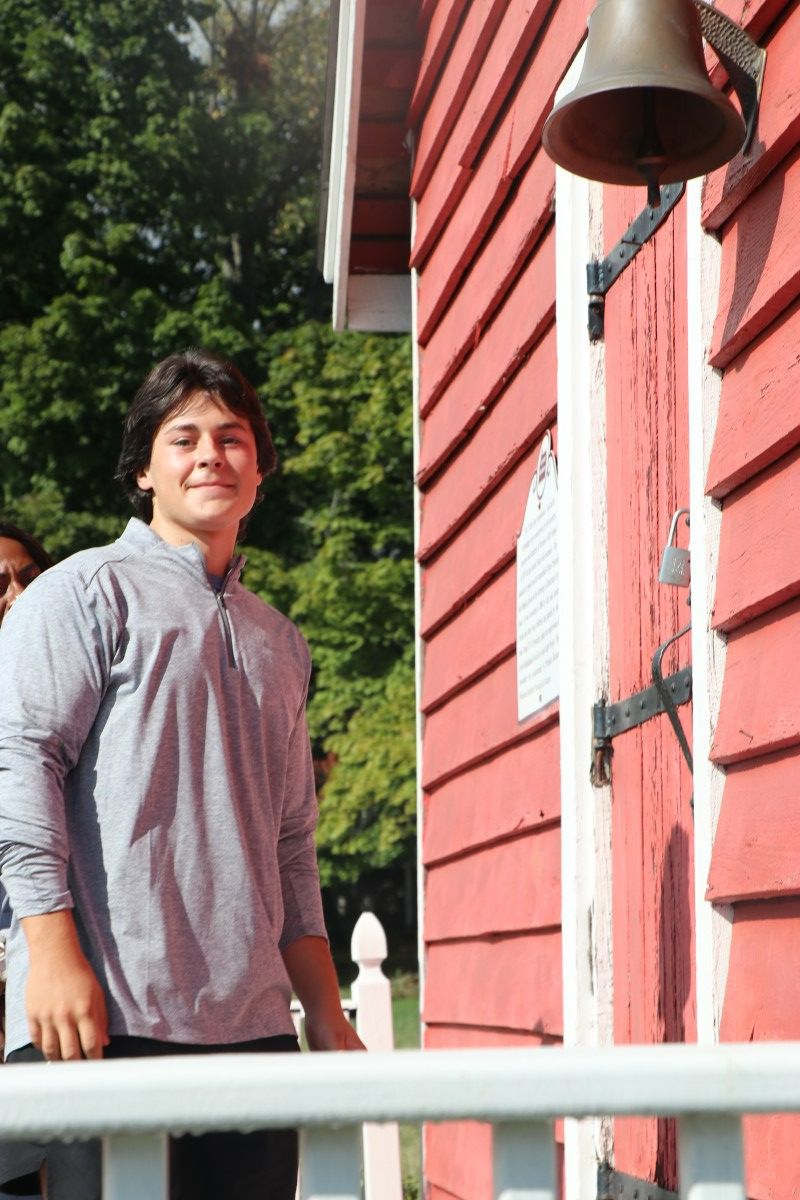 Representing the Class of 2023 from Newburgh Free Academy West Campus:
Christian Betrand
Melanie Rodriguez
Deondre Johnson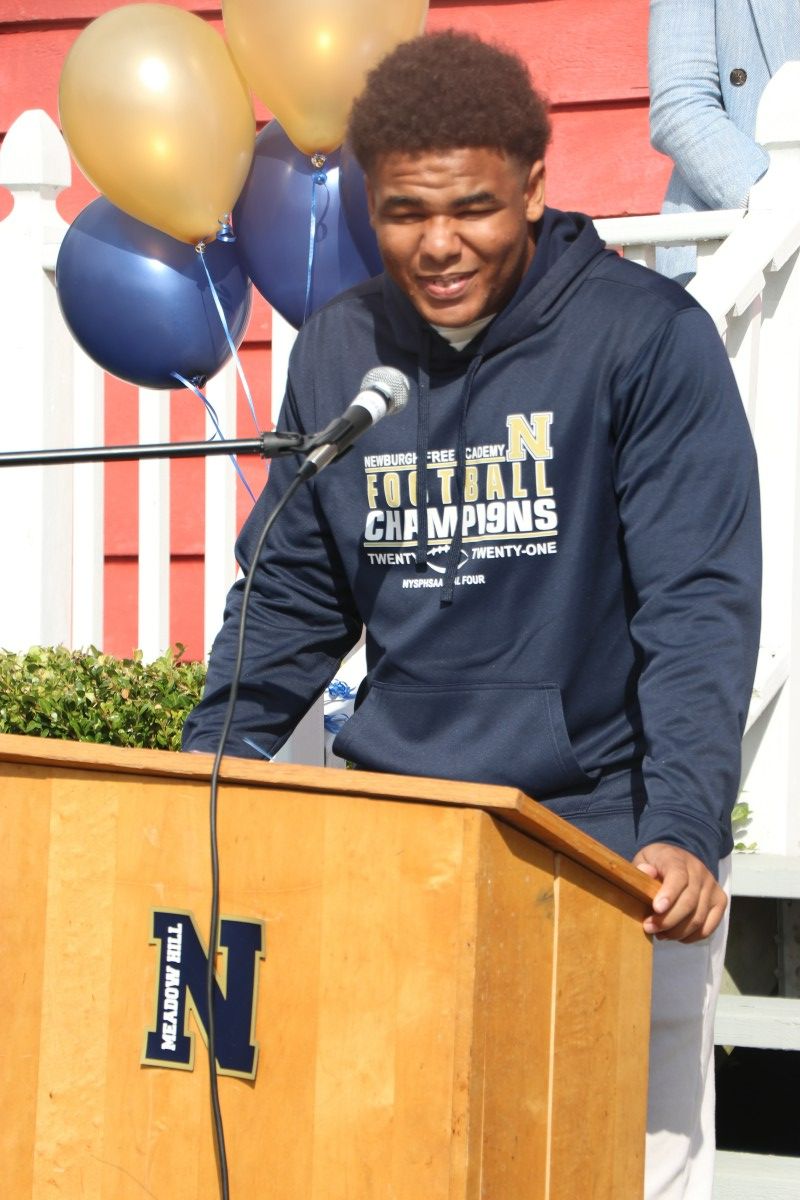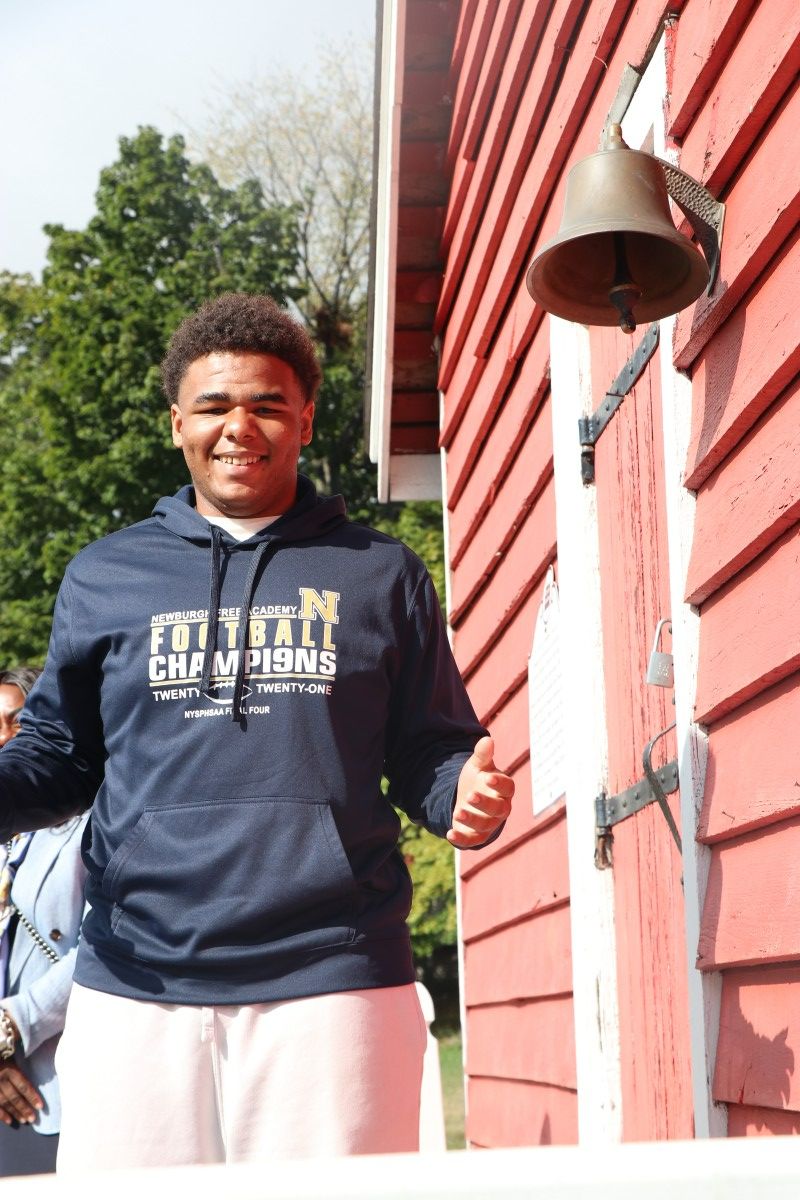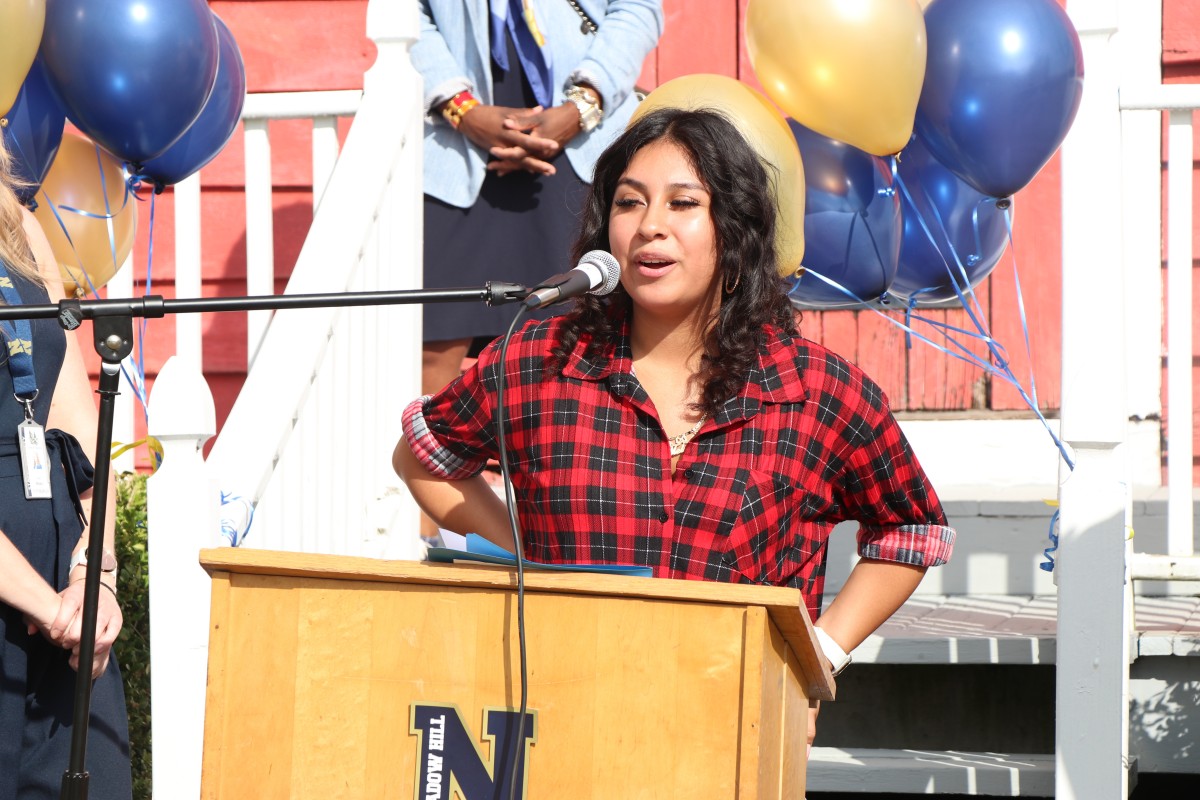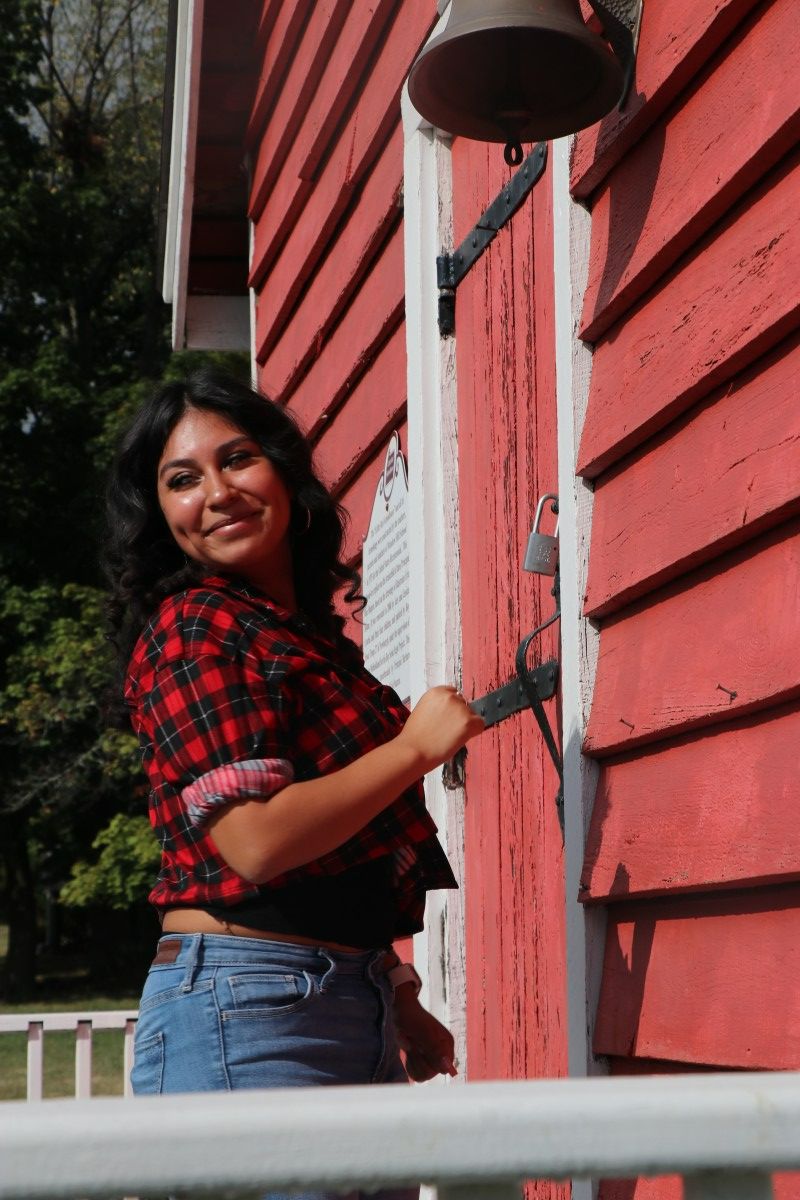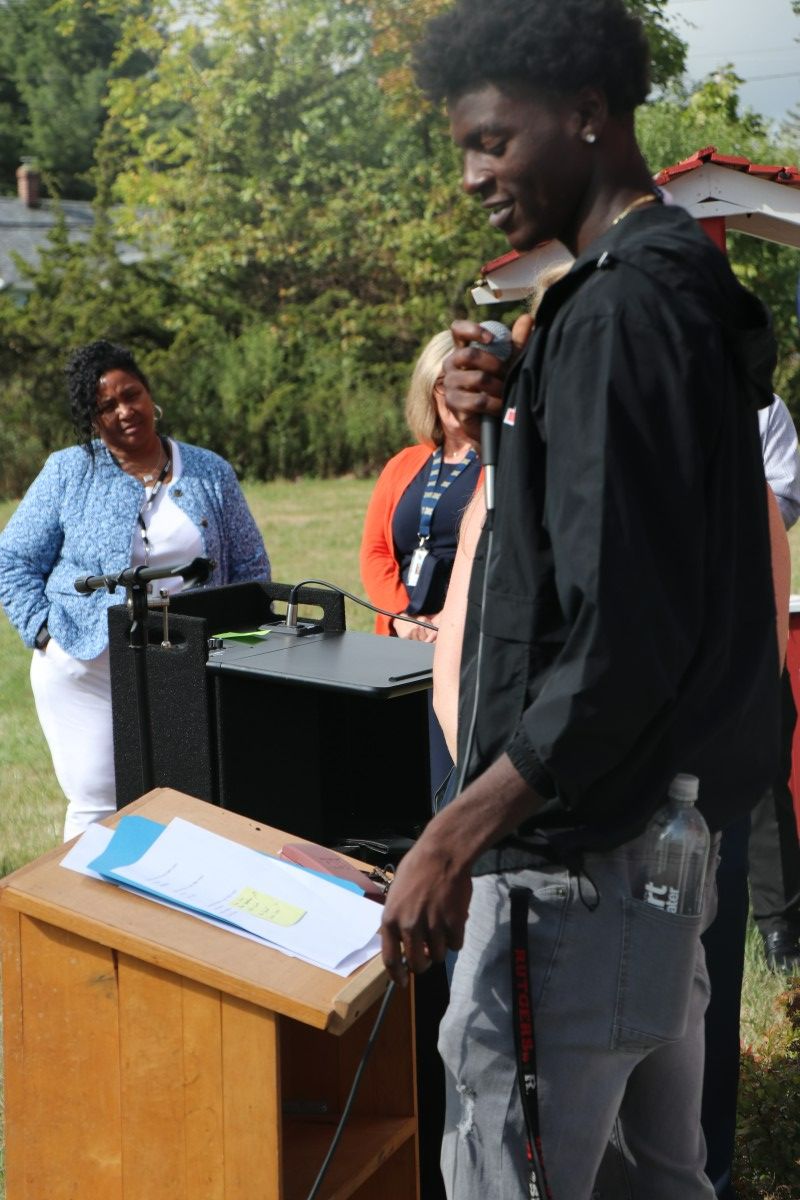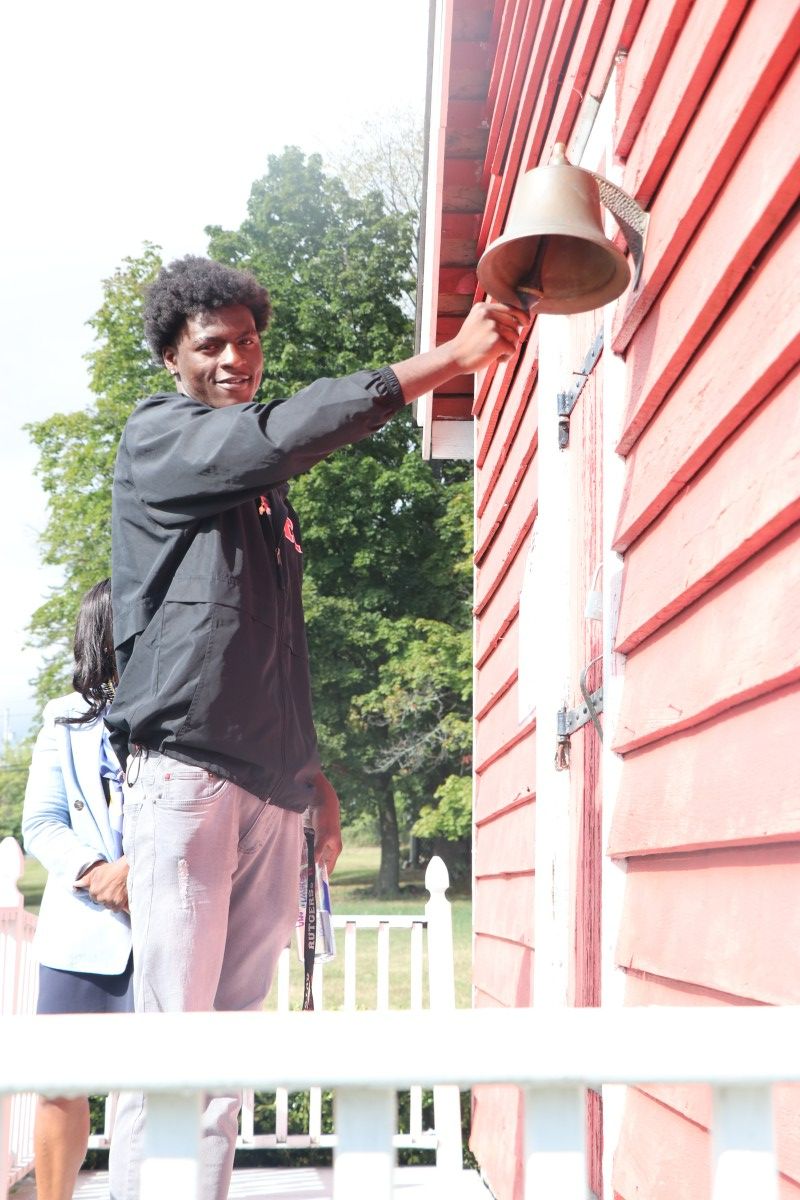 The 2022-23 school year is underway and there is positive momentum and new energy as the Newburgh Enlarged City School District moves Upward and Together.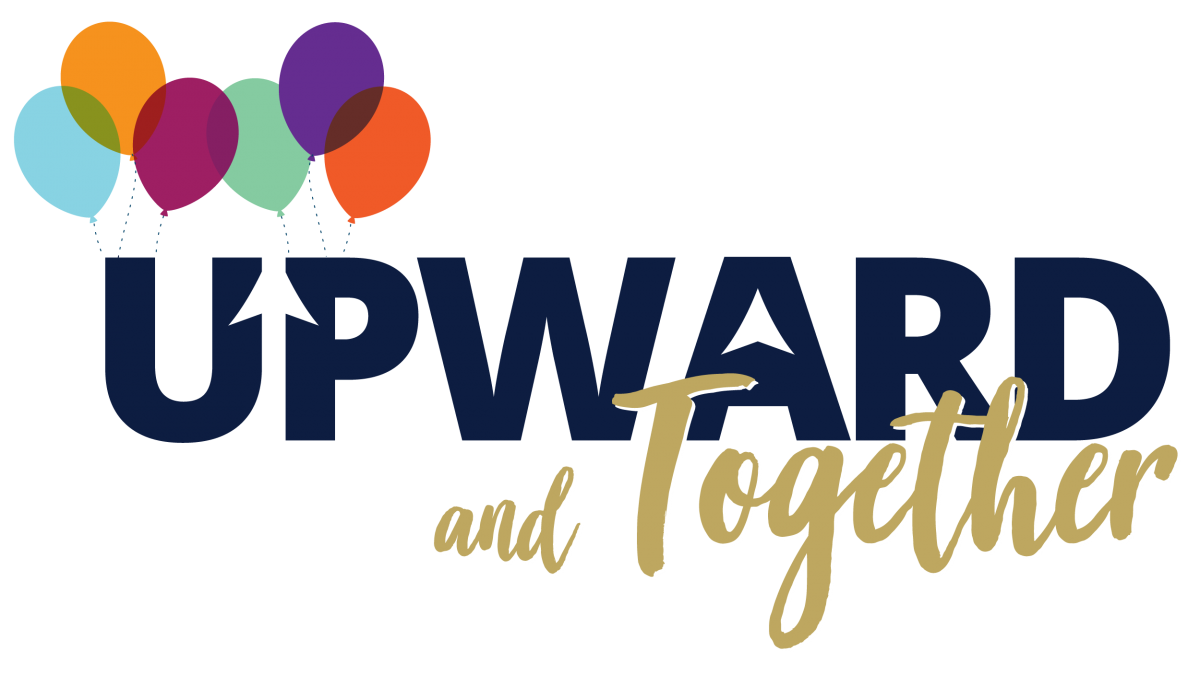 ATTENTION: Are your scholars or colleagues doing something great? Please contact the district Communications Team at communications@necsd.net. We'd love to visit your class or event and/or post your pictures and recap to highlight the amazing accomplishments throughout our district!
Date: 2022-09-13 09:19:26 AM