NOTICE: This post is over 180 days old. This information may be outdated if you're looking for new or upcoming information.
South Middle School Scholars Discuss Real Issues at Youth Conference
On Wednesday, May 25th Vassar College hosted a Transformative Classroom Learning Youth Conference. NECSD scholars in grades K-12 presented on wide range of topics from cultural awareness to identity definitions. South Middle School scholars created discussions based on controversial topics. Through their work, they were able to advocate and speak life into real issues they face in their personal lives and in their community. The students displayed maturity in their transparency as they shared details of the issues they face in their personal lives.
Scholars from Mr. Sokolinski's 8th Grade ELA classroom discussed community-based creative writing assignments in a gallery walk presentation. These students displayed creative writing,
845 Poetry,
that discussed challenges and conflicts that our communities face and how they would like to make change for the better. Students described their poetry and other community-based writing projects to their audiences while elaborating on the problems and discussing how these topics affect their lives in Newburgh.
845 Poetry Example & Explanation:
The idea is to use the local area code (845) to showcase our own communities and give voice to change.
8 words about conflicts/problems students see in our community/school
4 words about how it personally affects them
5 words about the changes they want to see or are currently seeing to solve this problem.
Mrs. Cruz's scholars also presented in a gallery walk format. Prior to the conference, her students learned about various change makers who had an impact in their communities and beyond throughout U.S. History. Mrs. Cruz challenged her scholars with the task to analyze and select issues in their community they would advocate for if their voice were to be heard by others. The children began to think about what issues were personal for them. They then created a poster displaying their selected cause(s) along with talking points for people viewing their work. The scholars who presented at Vassar College spoke on societal, community and personal issues. They explained why certain phrases and images were included in their posters. It was a huge moment for them to feel that their voice truly matters. Through their work, many of the scholars realized they have the power to impact change and bring awareness to the issues youth encounter frequently within their community.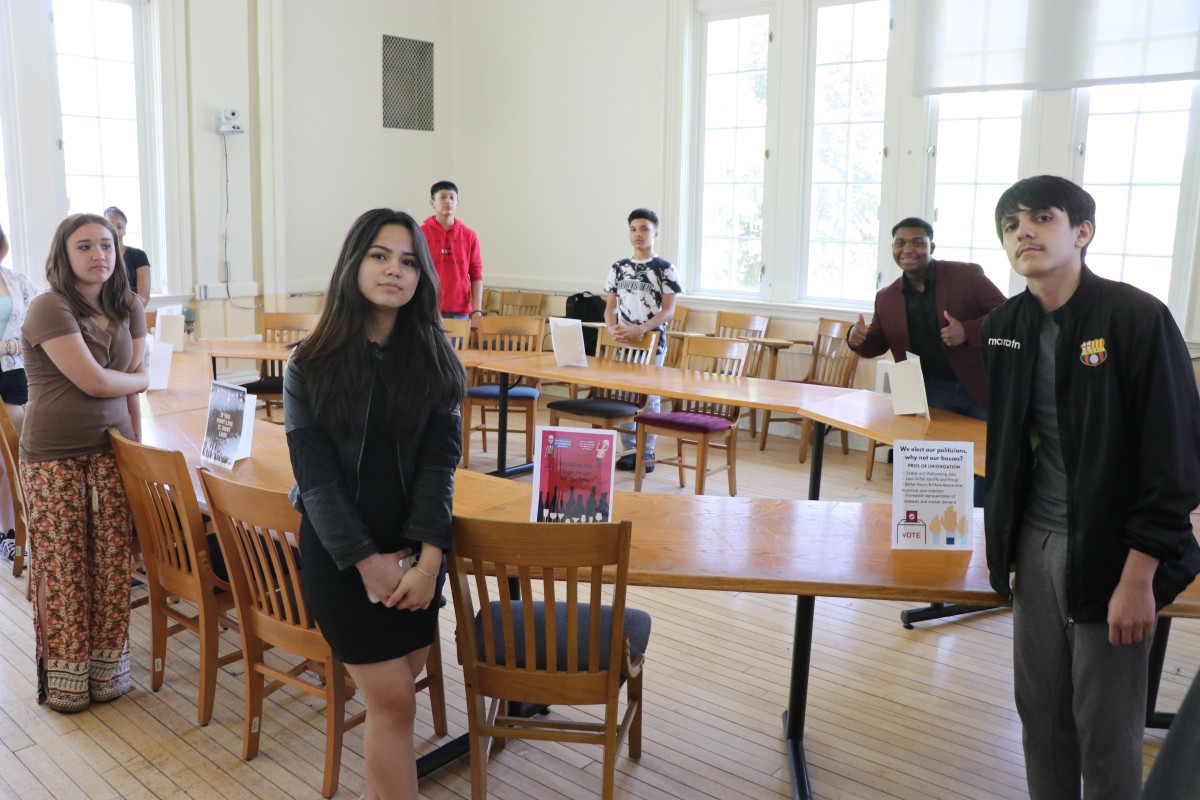 ATTENTION: Are your scholars or colleagues doing something great? Please contact the district Communications Team at communications@necsd.net. We'd love to visit your class or event and/or post your pictures and recap to highlight the amazing accomplishments throughout our district!
Date: 2022-05-31 05:02:53 AM