The Winner of the 2022 Math Meet Competition is…….
On Thursday, May 19th, the final Math Meet was held in the Board of Education Auditorium. It was an elaborate Escape Room challenge where the eighty-one NECSD fifth graders scholars selected from each elementary school across the district participated to win.
The Escape Room was set up with 15 stations (rooms) manned by employees from throughout NECSD. Each station featured a math problem the teams had to work on together to solve. Teams would have to explain the method they used to obtain their answer before earning a key to move on to the next "room". The team to complete each station first and acquire all of the keys wins the Escape Room Challenge.
CONGRATULATIONS TO THE 2022 MATH MEET COMPETITION WINNERS:
1st Place -Team 5 -THE ALGEBRATS
2nd place - Team 1 - The Rolling Crimsons
3rd place - Team 6 - The Real Deals
The Algebrats were also the first team to escape the Escape Room and will be honored at the next Board of Education meeting for winning the Math Meet competition in its entirety.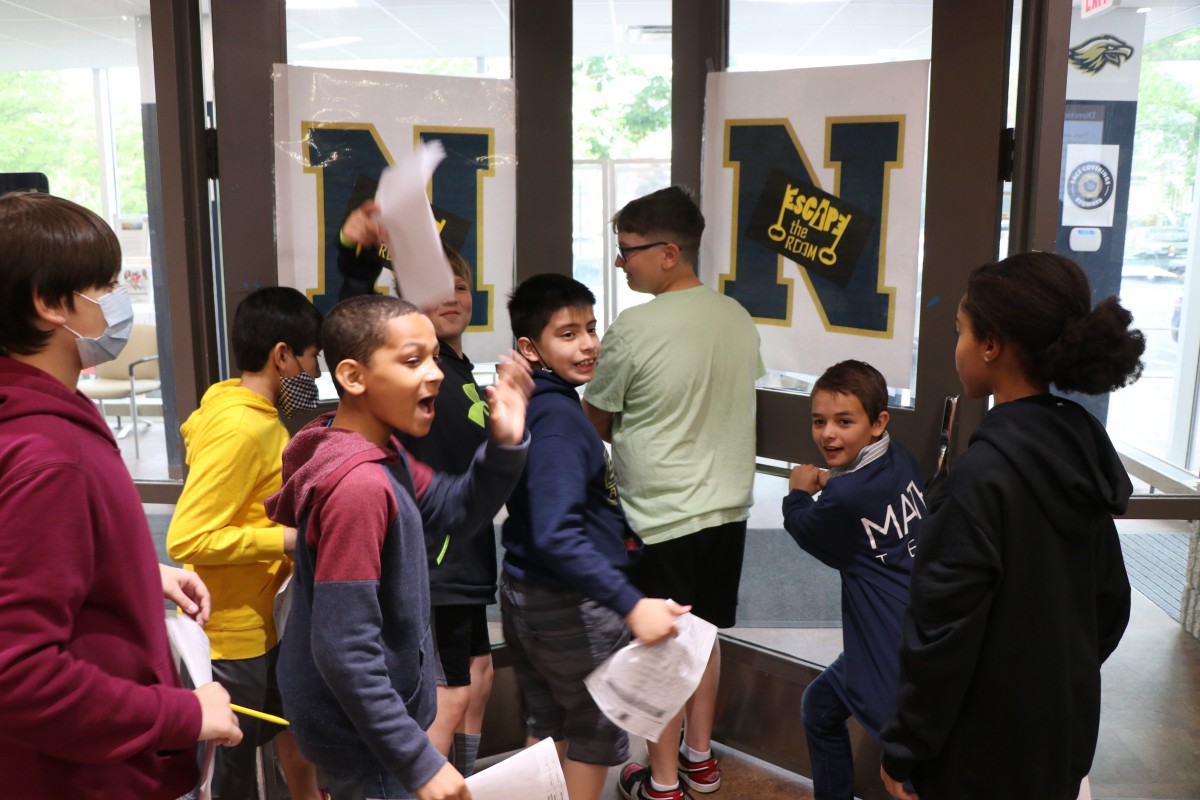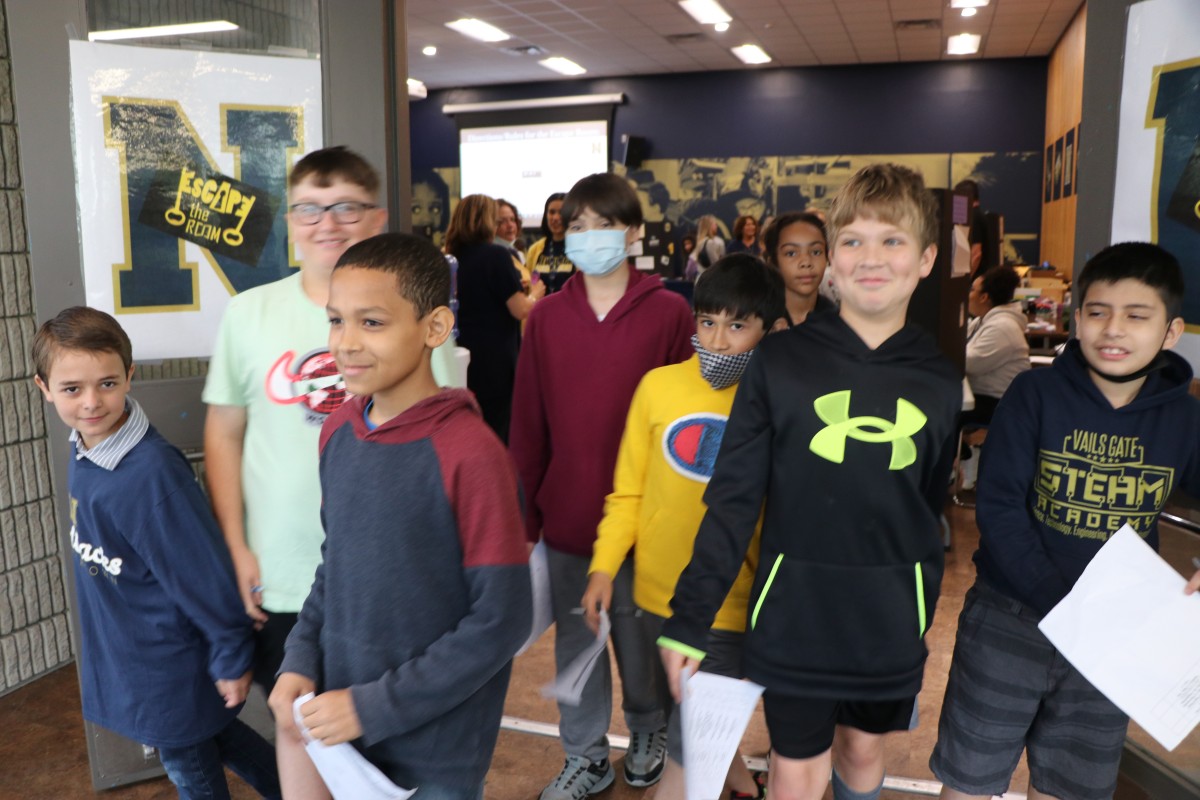 Congratulations to each 5th grade scholar who was selected to represent their school to participate in the 2022 Math Meet. Congratulations to each team for competing to the very end and displaying Goldback Pride throughout the competition.
Each team was comprised of nine scholars, one from each school. During each of the previous meets, students worked in groups of 3 within each team to solve and communicate their mathematical understanding of various problems. Students were scored on mathematical knowledge, strategic thinking, and communication. Points were accumulated during each competition.
A special "Thank you" to all of the NECSD administrators who came out to support and help with each event.
Click HERE to view all of the photos
ATTENTION: Are your scholars or colleagues doing something great? Please contact the district Communications Team at communications@necsd.net. We'd love to visit your class or event and/or post your pictures and recap to highlight the amazing accomplishments throughout our district!
Date: 2022-05-23 09:59:25 AM