NOTICE: This post is over 180 days old. This information may be outdated if you're looking for new or upcoming information.
GAMS Goldbacks give back and join Assemblyman to hand out food
GAMS 5th grade Honor Society, along with advisors Mrs. Brenda Underhill and Mrs. Karin McCartney, participates in Giving Day at St. Mary's on the 3rd Friday of every month. This month, in preparation for Thanksgiving and the holiday season, Giving Day gave out 400 turkeys and 200 hams to families in need. GAMS students and their advisors help to organize, bag, and distribute goods to individuals and families coming through.
Giving Day is not the only community service these students participate in. "This year, the students have bagged 135 bags of candy that were hand delivered to Veterans with letters from our students. We are helping with schools with their Thanksgiving food drives. And, in the past, we've coordinated eyeglass donations with Lions Club Books for soldiers." Mrs. Brenda Underhill, ENL teacher and advisor for 5th grade Honors Society at GAMS.
Assemblyman Frank Skartados was volunteering this week as well and posed for a picture with our students. This is the 6th year that GAMS 5th grade Honor Society has volunteered at Giving Day and throughout the community. This week, many of the scholars had to miss the monthly trip as they were participating in a Math meet at the Board of Education.
Goldbacks give back...and make the local news!
TEACHERS: Are you and your students doing something great? Please contact your Communication Strategist. We'd love to attend or post your pictures and recap to highlight the amazing accomplishments throughout our district! Grades PreK-5 Amanda McDowell (amcdowell@necsd.net) and Grades 6-12 Cassie Sklarz (csklarz@necsd.net).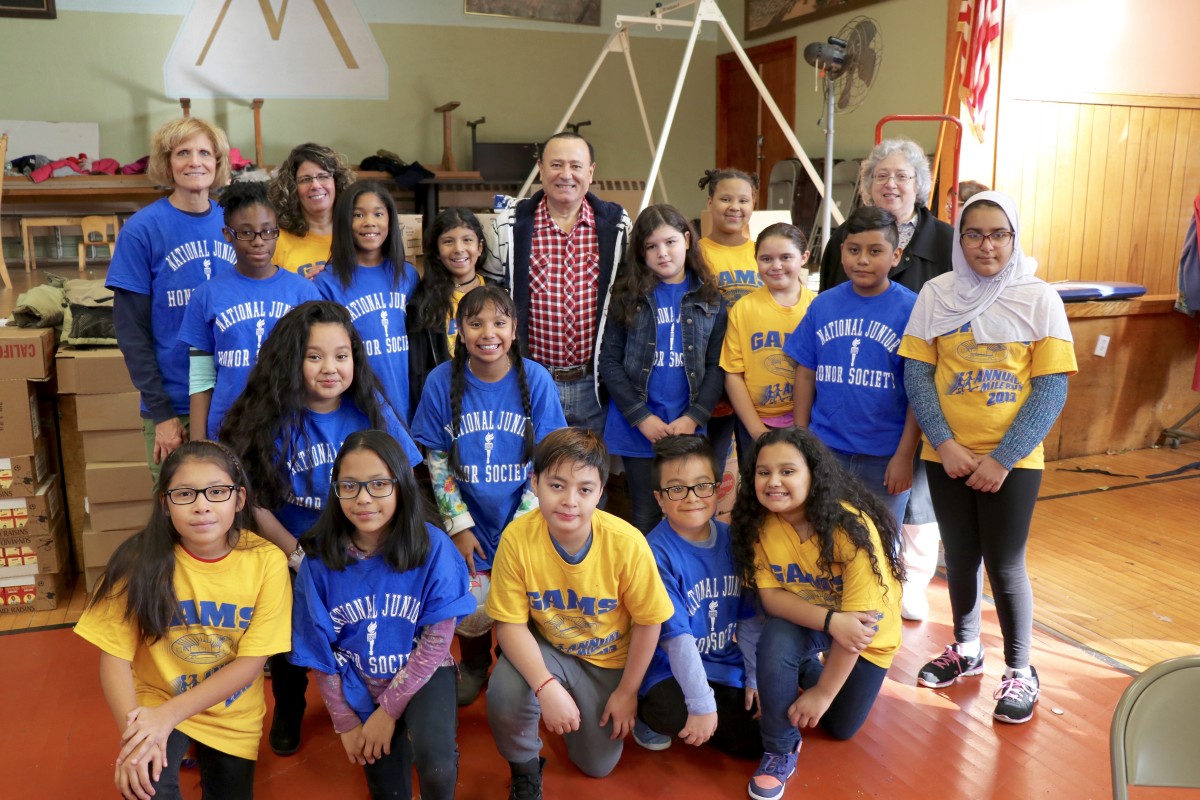 Date: 2017-11-21 18:40:56