NOTICE: This post is over 180 days old. This information may be outdated if you're looking for new or upcoming information.
GAMS Pre-K Thanksgiving Feast, tasty food and smiling faces!
Last week, GAMS Pre-K Center held their Annual Thanksgiving Feast where students enjoyed delicious food and participated in various activities. Students were able to reflect on what they were most thankful for this time of year. Many classes had the opportunity to create creative costumes and hats centered on the Thanksgiving theme. See some photos here of our tiniest scholars and their smiling faces!
TEACHERS: Are you and your students doing something great? Please contact your Communication Strategist. We'd love to attend or post your pictures and recap to highlight the amazing accomplishments throughout our district! Grades PreK-5 Amanda McDowell (amcdowell@necsd.net) and Grades 6-12 Cassie Sklarz (csklarz@necsd.net).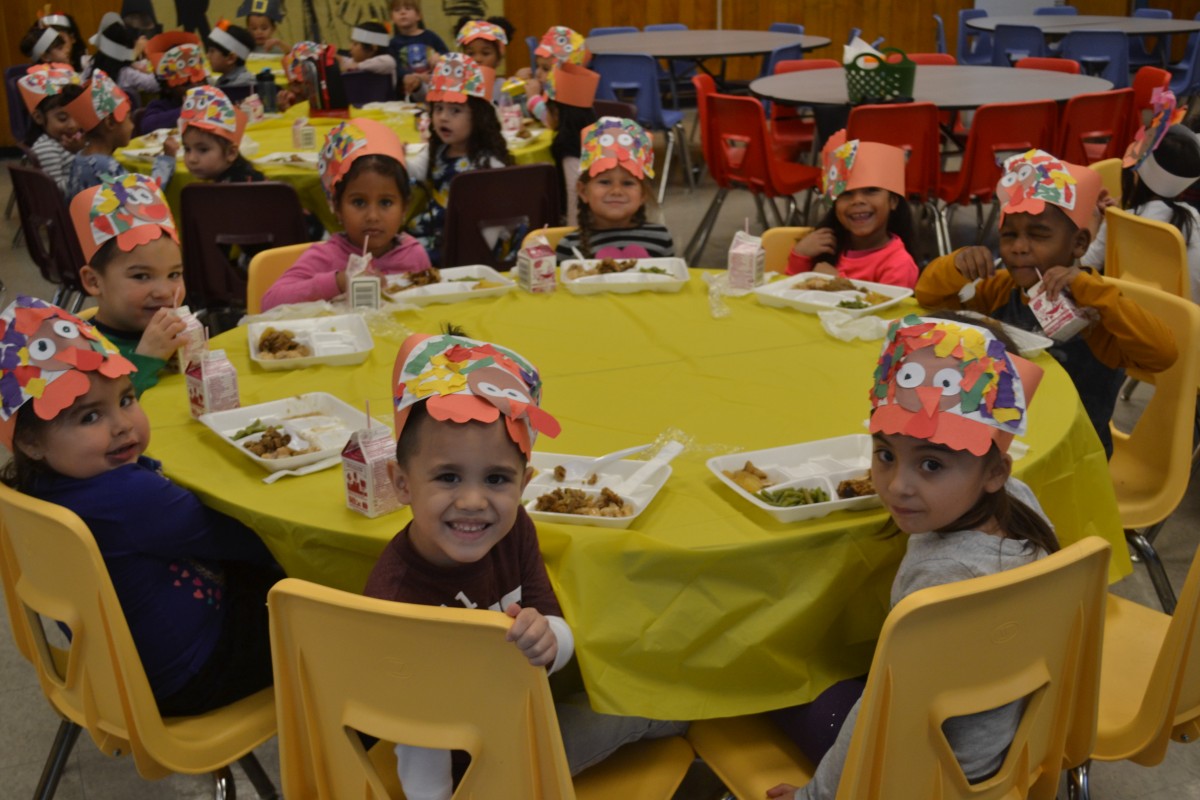 Date: 2017-11-21 16:28:02