NOTICE: This post is over 180 days old. This information may be outdated if you're looking for new or upcoming information.
Middle and High School Open Houses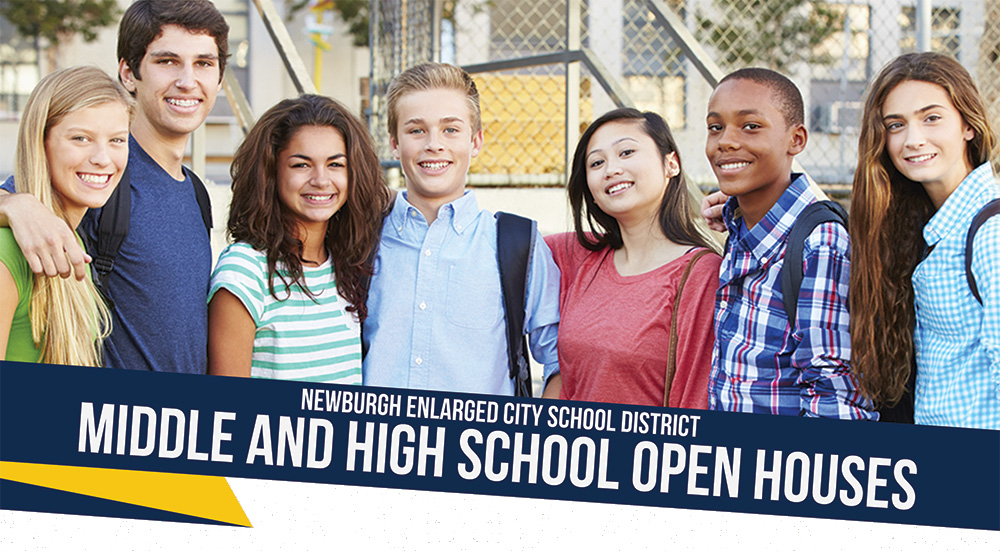 MIDDLE SCHOOL OPEN HOUSES
SOUTH MIDDLE SCHOOL
WED., NOVEMBER 29, 2017 5:30PM
(SNOW DATE: 12/4/2017)
HERITAGE MIDDLE SCHOOL
THURS., NOVEMBER 30, 2017 6:00PM
(SNOW DATE: 12/1/2017)
NFA MAIN CAMPUS
WED., DECEMBER 6, 2017
6:00PM (SNOW DATE: 12/7/2017)
NFA WEST CAMPUS
THURS., DECEMBER 7, 2017
5:00PM (SNOW DATE: 12/15/2017)
NFA NORTH CAMPUS
TUES., DECEMBER 12, 2017
THURS., JANUARY 4, 2018
6:00PM (SNOW DATE: 1/9/2018)
P-TECH INFORMATION SESSIONS
NFA NORTH CAMPUS
SAT., JANUARY 6, 2018 9:00AM cancelled
THURS., JANUARY 11, 2018 7:00PM
(SNOW DATE: 1/16/2018)
Selection sheets will be distributed Monday, December 4th to all 5th grade students & Monday, January 8th to all 8th grade students.
Selection sheets are due to guidance counselors by Monday, December 18th for 5th grade students & Wednesday, January 24th for 8th grade students.
TEACHERS: Are you and your students doing something great? Please contact your Communication Strategist. We'd love to attend or post your pictures and recap to highlight the amazing accomplishments throughout our district! Grades PreK-5 Amanda McDowell (amcdowell@necsd.net) and Grades 6-12 Cassie Sklarz (csklarz@necsd.net).
Date: 2017-11-20 14:58:13