My Brother's Keeper FACE Grant
Luis Aviles, Director of Research and Grants, Pamela Peterson, Director of FACE, Sonya Dixon, Grants Development Specialist, (not pictured), Danny Dottin, Principal Balmville School, (not pictured), Ebony Green, Principal Vails Gate School (not pictured) teamed to work on the My Brother's Keeper FACE Grant. A four year grant, offering up to $150,000 per year, the purpose of the grant is to increase the academic achievement and college and career readiness of boys and young men of color through the building of respectful and trusting relationships between home, community and school.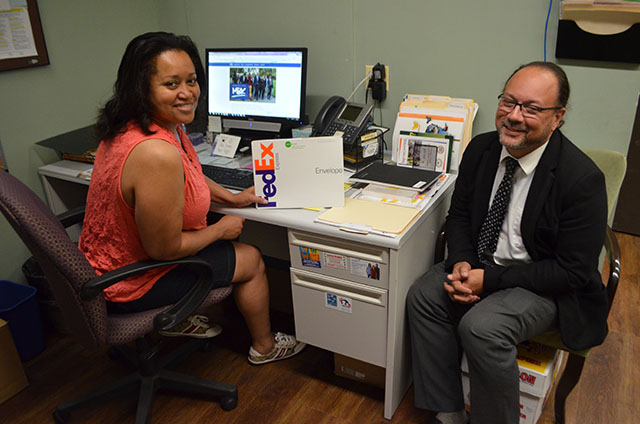 TEACHERS: Are you and your students doing something great? Please contact your Communication Strategist. We'd love to attend or post your pictures and recap to highlight the amazing accomplishments throughout our district! Grades PreK-5 Angela Wise (angela.wise@necsd.net) and Grades 6-12 Cassie Sklarz (cassie.sklarz@necsd.net).