NOTICE: This post is over 180 days old. This information may be outdated if you're looking for new or upcoming information.
Excelsior Academy Students Celebrate Ecuador Trip and Plan for Cambodia
On Friday, September 29th, students from Excelsior Academy at NFA – North celebrated their trip to Ecuador and began fundraising for their next opportunity in Cambodia. Excelsior Academy students are learning, volunteering, and traveling with Global to Local, a program that believes by immersing students in another culture to volunteer for positive social change, they will be better prepared to look critically at their own community and work to make it a better place. Global to Local is an award-winning global service-learning program at Excelsior Academy in the Newburgh Enlarged City School District. The program provides students with an opportunity to learn about an authentic community need in a foreign country, then use the knowledge, skills and dispositions gained during travel to act as Project Managers for a community impact project in our city of Newburgh.
Leading up to their summer 2016 trip to Ecuador, students followed the timeline below to prepare for a meaningful experience during their trip, while also learning how the culmination of their experience can impact their hometown.
Year One (2014-15): Students were invited to develop an understanding of community service through participation in and reflection upon local volunteer experiences. At the end of year one, students were expected to demonstrate a deeper understanding of the issues facing their local community and present research on a self-selected issue.
Year Two (2015-16): Students have continued local volunteer work. During the summer, they corresponded virtually with educators traveling to Ecuador and Galapagos.
Year Three (2016-17): All Excelsior students will fundraise to pay for student service-learning in Ecuador. Students will continue local volunteer work, and interested students will apply for the international service-learning component of Global to Local.
Earlier in the day, sophomores received notice that they were accepted into the program and began their focus on Cambodia.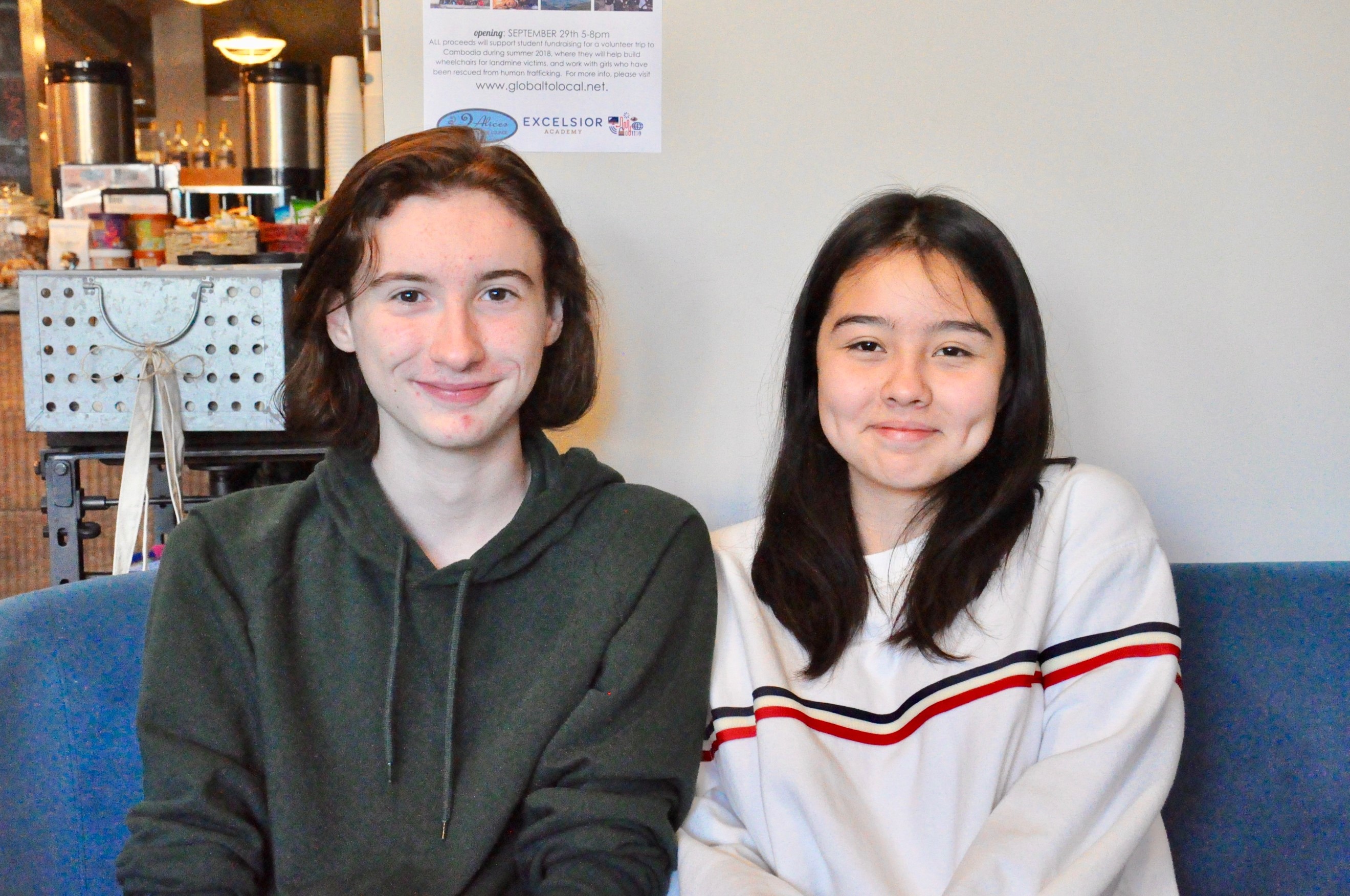 Students Brendin Skakel and Gabriella Estrada reflected on their experience:
"I really loved it - just being there and experiencing it all. At first the language barrier was really hard, but everyone was so welcoming and loving that we all felt very comfortable."
"Yeah, my grasp of Spanish is literally the numbers 1-5, but with that little bit of knowledge and pointing to objects, we were still able to communicate. My favorite part was making the kids laugh. Being able to understand them by their facial expressions and body language really helped too."
"I really grew as a person. Things like the fact that I have my phone with me all the time, but to see those kids who didn't have all the things I take for granted was very eye opening and very humbling. It's something that will stay with me forever."
Brendin Skakel stands with his mentor, John Cantone. Mr. Cantone is an NFA graduate (class of 1979) and has worked with IBM for 35 years, currently working in cloud technical sales. Mr. Cantone is a volunteer with the P-Tech program through Excelsior Academy. Partnered with the Newburgh Enlarged City School District, SUNY Orange, and IBM, Excelsior Academy provides students the opportunity to graduate with both a high school diploma and an Associate's in Applied Sciences Degree in either Computer Networking or Cyber Security.
Brendin and Mr. Cantone have been working together throughout Brendin's time in Excelsior Academy. As a mentor, Mr. Cantone enjoys working with students about the technological aspect, but also works to develop the soft skills – professional presentation, interview skills, and developing an elevator pitch.
"I bring my own experiences and try to relate to the students where they are right now. It has been very rewarding - I've seen some students not be able to look you in the eye to becoming very poised and confident in their presentation."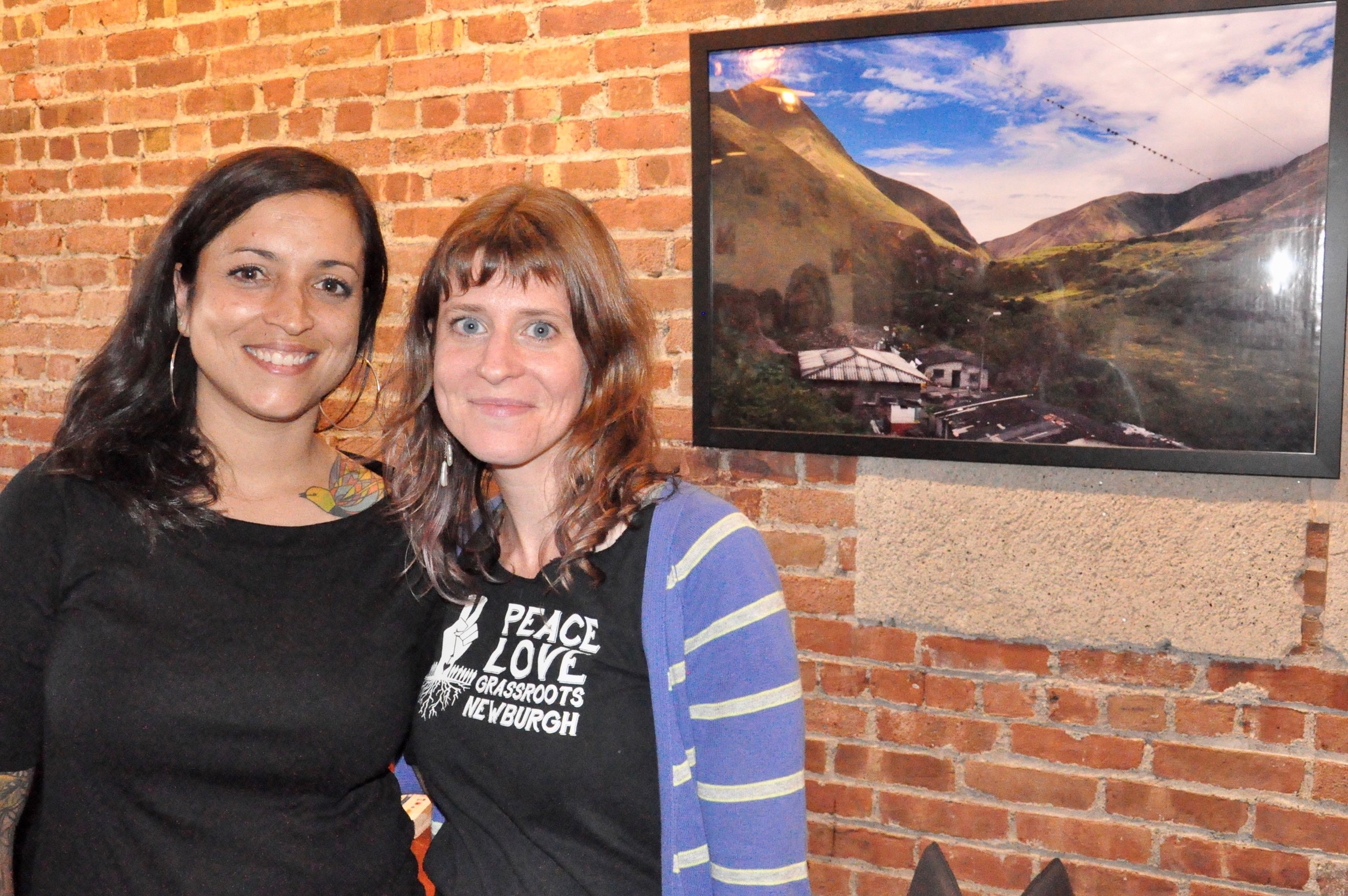 The commitment Ms. Hesse and Mrs. McCartney have to social justice and their students is contagious.
A video about their experience in Ecuador can be found here: https://youtu.be/mUcHYXb0CZg
ATTENTION: Are your scholars or colleagues doing something great? Please contact the district Communications Team at communications@necsd.net. We'd love to visit your class or event and/or post your pictures and recap to highlight the amazing accomplishments throughout our district!
Date: 2017-10-06 10:25:07 AM