Building and Grounds Department Focuses on Upcoming School Year
The NECSD Buildings and Grounds Department met earlier on Tuesday, August 16, 2016, to focus on the upcoming school year. These hard working men and women have been in and out of district buildings all summer making improvements to our schools. The Buildings and Grounds Department is a critical facet of our district operations.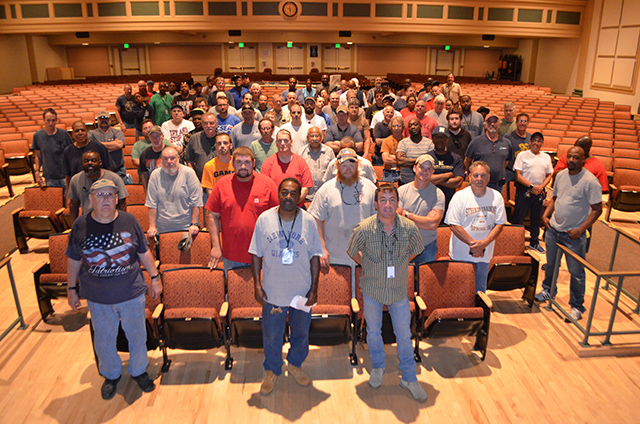 TEACHERS: Are you and your students doing something great? Please contact your Communication Strategist. We'd love to attend or post your pictures and recap to highlight the amazing accomplishments throughout our district! Grades PreK-5 Angela Wise (angela.wise@necsd.net) and Grades 6-12 Cassie Sklarz (cassie.sklarz@necsd.net).