NOTICE: This post is over 180 days old. This information may be outdated if you're looking for new or upcoming information.
Unlimited Horizons program partners with Storm King for virtual project
Students in the Unlimited Horizons program had an opportunity recently to work with the Storm King Art Center to virtually study and respond to Martha Tuttle's A stone thinks of Enceladus. The project, which culminated in a meeting with the artist, is part of the ongoing partnership Storm King has with Horizons on the Hudson Elementary School and specifically the Unlimited Horizons program.
A stone thinks of Enceladus is an art installation that is part of Storm King's Outlooks program. The Unlimited Horizons students watched videos to introduce them to both the work and the artist's process before meeting with Storm King educator Kristin Roeder in each of their classes. In the virtual workshops, the students were encouraged to consider details of the work, which evokes rock cairns, and to think about placement, position and perspective. Storm King then donated packets of stones to each student so they could create and respond to their own cairn. Those responses were compiled into a virtual book using Book Creator, which was then presented to the artist prior to her virtual visit with the classes.
During the meeting, the students in the K/1, 2nd, 3rd, 4th and 5th grade Unlimited Horizons classes had an opportunity to ask questions and to share their own process with Ms. Tuttle. Ms. Tuttle shared some slides of her studio, her projects and of sculptures that inspire her, and discussed how her background and beliefs influenced her work. She then answered students' questions which ranged from "why did you choose to use glass as part of your sculptures" to "what metaphors does your work represent." All of the participants are looking forward to continued projects with Storm King and to future visits as well.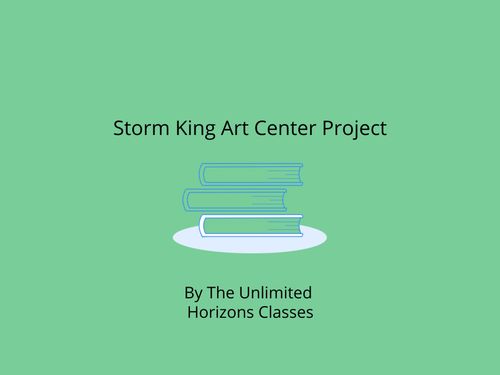 ATTENTION: Are your scholars or colleagues doing something great? Please contact the district Communications Team at communications@necsd.net. We'd love to visit your class or event and/or post your pictures and recap to highlight the amazing accomplishments throughout our district!
Date: 2020-12-21 04:17:59 AM