NOTICE: This post is over 180 days old. This information may be outdated if you're looking for new or upcoming information.
IMPORTANT: Meal Distribution Information this Week
IMPORTANT ANNOUNCEMENT: Meal Distribution will be on TUESDAY November 10th this week at the following locations/times:
GAMS 4-6PM
NFA Main 4-6PM (*Pre-order bulk pick ups ONLY 8AM-11AM)
Vails Gate 4-6PM
South 4-5PM
Meadow Hill 4-6PM
- Please have your mask on as you approach the curb
- Do not exit your vehicle
- Have your trunk open for safety and to limit exposure
Please note: We have increased the number of meals available to keep up with demand. We try to have enough of the menu items for AM and PM pickups but sometimes we have to make substitutions if we are running out. We are so thankful for your support and we love being able to provide nutritious foods for our students!
We will return to normal locations and times on Wednesday November 18, 2020.
Students do not have to be present. Pick up at the most convenient site for your family.

Meals are provided at NO COST for ALL children age 18 and under (if over 18, proof of NECSD school enrollment will be required)

WHAT'S IN THE GOLDBACK MEAL KIT?
7 AWESOME Breakfast + Lunch Meals Fresh Fruit & Vegetables + 100% Fruit Juice 1/2 gallon of 1% milk + 1 pint of chocolate milk

Hot & Cold Meal Options Include: Grab-N-Go Meals – Heat & Eat Meals Reheat Info – Allergen Info available at MealViewer.com

Pre-order meals: If you are picking up for 9 children or more, please complete this form and follow the instructions for pick up.
https://docs.google.com/forms/d/e/1FAIpQLSeYBaMdJiuU6OzQ6Z2AXKnnXqCybEQemm_22iSfIj-GpBq3dw/viewform?usp=sf_link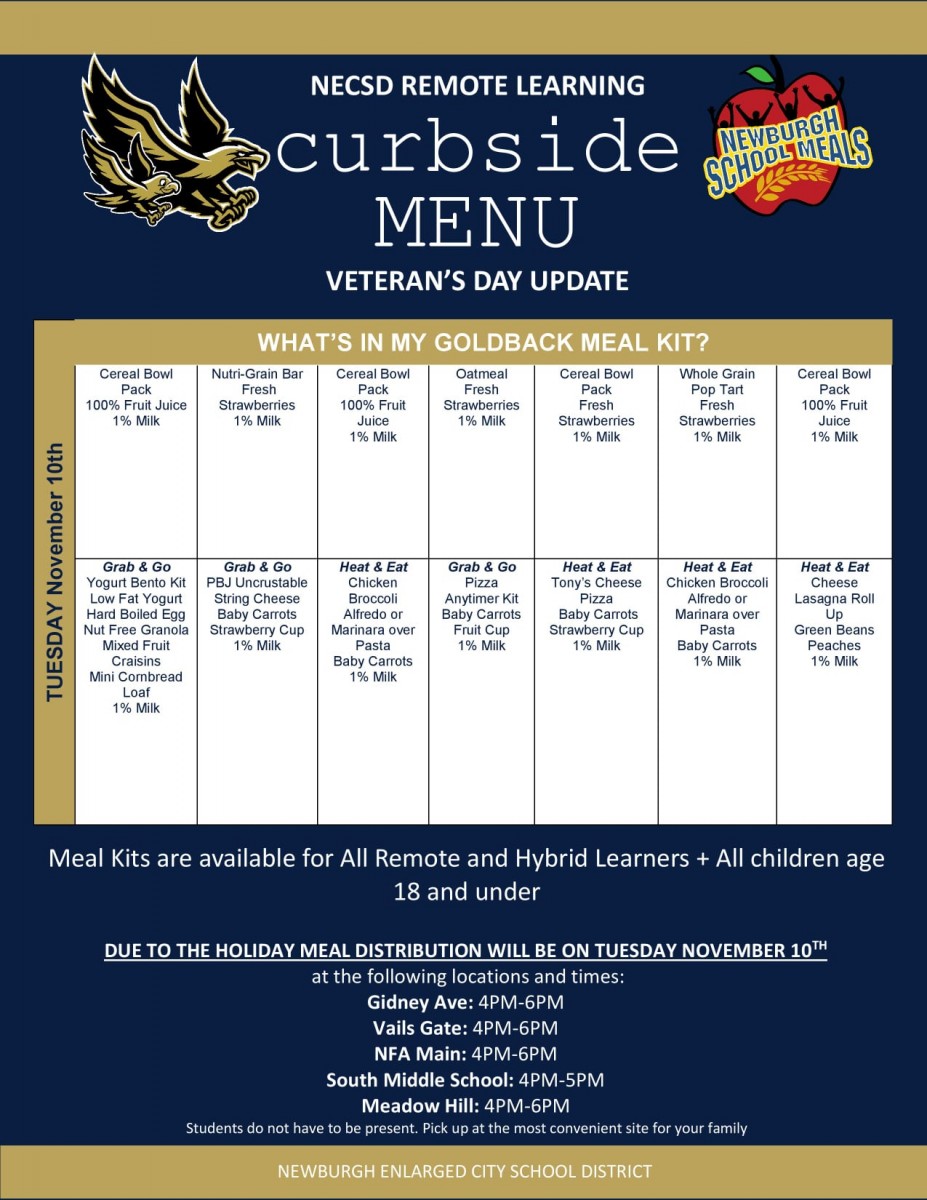 ATTENTION: Are your scholars or colleagues doing something great? Please contact the district Communications Team at communications@necsd.net. We'd love to visit your class or event and/or post your pictures and recap to highlight the amazing accomplishments throughout our district!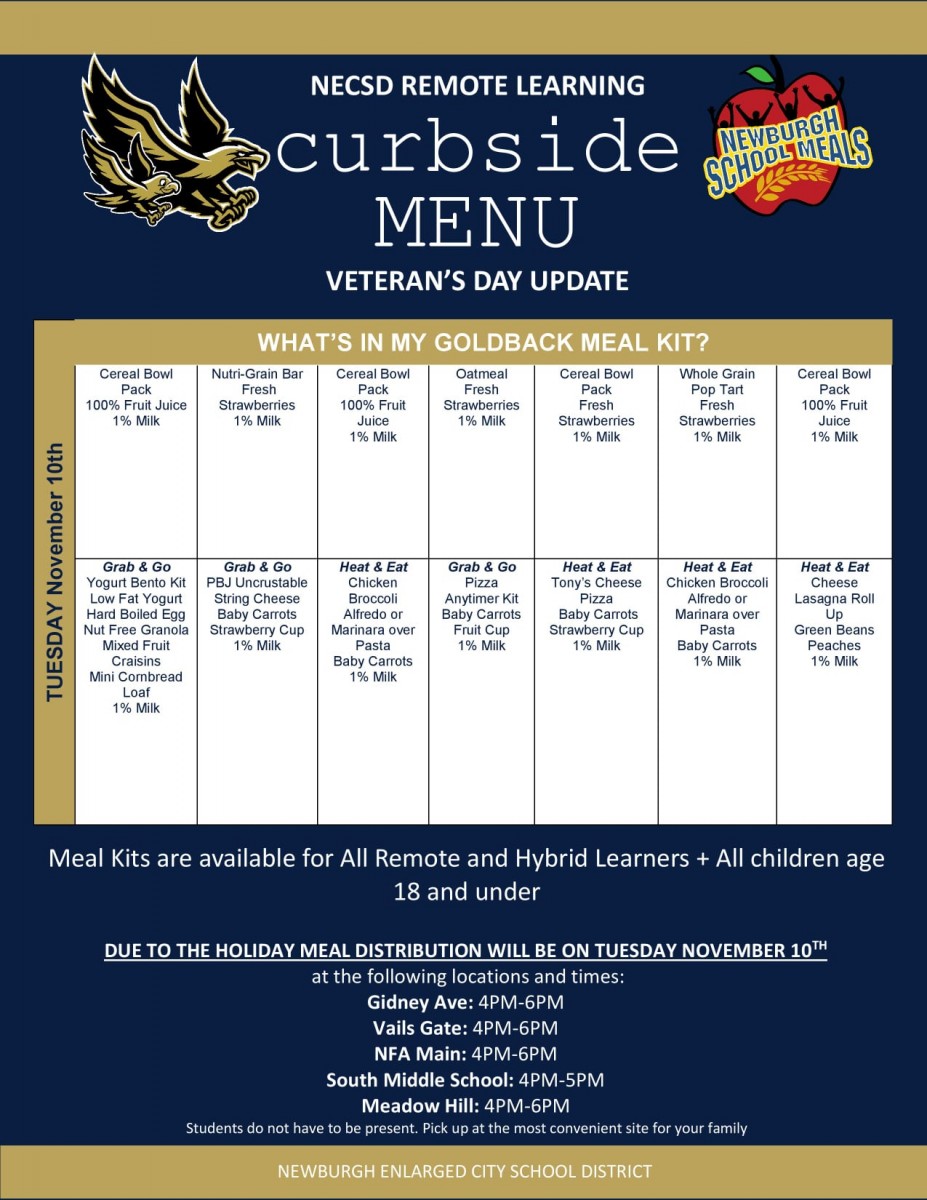 Date: 2020-11-08 04:55:43 PM