NOTICE: This post is over 180 days old. This information may be outdated if you're looking for new or upcoming information.
$105,000 in Local Scholarships Awarded to Graduating NFA Seniors
The Newburgh Free Academy Class of 2017 earned over $105,000 in scholarships at the Newburgh Enlarged City School District's Annual Scholarship and High Honors Awards Night on Thursday, June 1, 2017 . Every year, sponsors continue to support the students and their families through the NFA Local Scholarship Program. "We welcome new scholarships and hope that eventually our students will return and serve the district and community and continue to pay it forward," shared Melanie Roman, NFA Main Campus School Counselor. Below is the list of students recipients and a list of this years sponsors. If you are interested in providing a scholarship to an NFA Senior next year please contact Melanie Roman at melanie.roman@necsd.net.
List of Scholarship Awardees
Aguasvivas, Adelson
Ahsan, Lamisha
Alexander, Kutory
Alghazali, Ahib
Aziz, Samirah
Baines, Caeley
Bene-Espinal, Briana
Berrios, Kayla
Broe, Adrian
Brooks, Justine
Campos, Valeria
Carruthers, Tyjeer
Colon, Francisco
Colurciello, Sarah
Cooke, Daniel
Culp, Jessica
Devis, Jadzia
Devore, Kyerah
Disciglio, Jordan
Drummond, Dakoda
Euter, Suetanya
Figueroa, Maya
German, Ashley
Gomez , Jeremy
Gomez-Liendo, Adolfo
Gonzalez Rosas, Yamilet
Gordon, Juanita
Gosda, Samantha
Grady, Alexandria
Gravel, Katherine
Guerriero, Bernadette
Gutierrez-Macareno, Manuel
Henry, Cherokee
Hernandez Pacheco, Bruno
Iglesias Mota, Rodolfo
Jafar, Omar
James, Miracle
Kaur, Jasmeen
Kim, Kihong
King, Alayna
Kroon, Victoria
Lake, Mikayla
LaLane, Kimberlee
Leal, Joselin
Levy, Gabrielle
Mahoney, Charles
Martinez Gutierrez, Leslie
McNair, Shawn
McCormack, Tyler
McGuire, Ryan
McNair, Shawn
Melore, Kevin
Molina, Katherine
Newman, Shaneal
Ngo, Brandon
Nummy, Mathew
Oates, Kobe
Opuogen, Tosan
Ortega Rojas, Maricielo
Pablo Molina , Juan
Parker, Chloe
Patel, Dhaval
Perez, Jonathan
Peticco, Juan
Pierce, Diminae
Pierre, Jeaneste
Pirillo, Michael
Powell, Kaiya
Quinn, Rachel
Ramjug, Grace
Randall, Robert
Rosas, Oscar
Roy, Joseph
Santiago, Samantha
Scott, Kayla
Shah, Arti
Sims, Xavier
Skirianos, Alexis
Stepakoff, Cora
Suh, Jeongseok
Taggart, Kyle
Tibbs, Ellie
Ulrich, Matthew
Vavrinec, Julia
Vazquez, Desiree
Walker Moffett, Naiya
Walsh, Miranda
Whyte, Brittanie
Wright, Jordan
Wurster, Laura
Zaimes, William
Scholarship Sponsors
A. John DiMiceli Memorial Scholarship

Agnes W. Kelly Memorial Scholarship

Alexis Olivia Harris Domestic Violence Memorial Scholarship

Alfred & Annunciata Prokosch Scholar Athlete Award

Ana Hilda Ramon Scholarship

Andrew Mosca Memorial Scholarship

Anthony's Pier 9 Highest Math Average

Carol Drejza Memorial GAMS Scholarship

Charlie Rapalje Balmville School PTA Scholarship

Christine Hotaling Memorial Scholarship

Circolo Cattolico Italiano Scholarship

Cronomer Valley Fire Dept Ladies Auxiliary Mary Hoyt Community Service Award

CSEA Local 836 Unit 7910

Dale Prokosch Solar Car (Fr NFA Solar Car)

Fannie Stern Music Award

Fostertown PTC

Friends of the Library Regina Angelo Scholarship Award

Gardnertown Alumni Scholarship

Gerald Thorne United Commercial Travelers Memorial Scholarship

Geraldine Warner Foundation Scholarship

Helen Crookston Scholarship

Irving, Hindy and Daniel Wexler Scholarship

James Patterson Scholarships

John M. Suydam Memorial Science Scholarship

John V. Lahey New Windsor School Scholarship

Joseph Galizia Memorial Scholarship

Kappa Alpha Psi Beyond The Dream Foundation

Kathleen Sawyer Hale Gill Scholarship

Keyshan Gayle Memorial Scholarship

Louis J. Aulogia Scholarship

MADELINE SCALZO PERSEVERANCE AWARD

Margaret Angelo Community Service Award

Matthew D. Gribbin Scholarship

Matthew D. Marino Memorial Scholarship

Mediacom Entrepreneur of Tomorrow Award

Mid Hudson Valley NPHC Scholarship

Moshin Naqvi Memorial Scholarship

MYSOUL "I'll B Me" 2017 Educational Scholarship for Women

Nancy S. Smith Memorial Scholarship

Newburgh Fire Pipes & Drums Annual Music Award In Memory of Jim Stankiewicz

Newburgh Lions - Werner (Max Holt) Hoeltschi Memorial Award

NSAA Scholarship

NTA/Teaching Assistant Scholarship

Progressive Black Educators of Newburgh Free Academy (PBEN)




Ray Tweed Memorial Scholarship

Richard P. O'Beirne Memorial Foundation Scholarship

Robbins-Demille Awards

Robert Benjamin Memorial Scholarship

Ronald F Shapiro Memorial Art and Education Scholarship

Scholar Goldback Award

Sean McGuire Scholarship

SMA Foundation Memorial Scholarship

Temple Hill Scholarships

The Archie Stewart Rotary Scholarship

The Carly Fund Scholarship

The Christian Ministerial Fellowship of Newburgh & Vicinity

The Duane Van Zandt Memorial Scholarship

The PLZ Trust Fund Scholarship

Town of Newburgh Emergency Medical Services Scholarship

Upsilon Tau Chapter of Omega Psi Phi Fraternity Inc.

W.F. "Bo" Gill Scholarship

Winona Lake Engine Company #2, Incorporated

Winona Lake Ladies Auxiliary in Memory of All Deceased Members

The Kappa Upsilon Lambda Foundation
ATTENTION: Are your scholars or colleagues doing something great? Please contact the district Communications Strategist, Cassie Sklarz (csklarz@necsd.net). We'd love to visit your class or event and/or post your pictures and recap to highlight the amazing accomplishments throughout our district!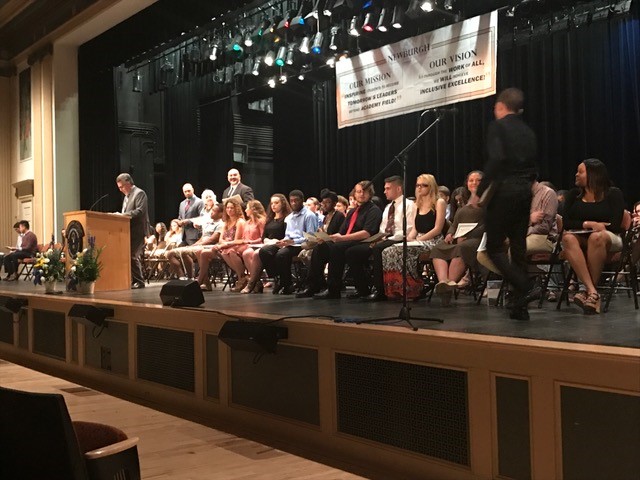 Date: 2017-06-12 20:00:44