NOTICE: This post is over 180 days old. This information may be outdated if you're looking for new or upcoming information.
Meadow Hill Hosts Senior "Senior" Prom for Local Senior Residents
On Friday, May 19, Meadow Hill School students and staff hosted a prom for local senior community residents. Food as well as transportation was generously donated by district and community members in an effort to support the school's initiative to continue to give back to the community. Students and staff members also generously volunteered their time during this community service event in an effort to continue to make a difference in the lives of others. Meadow Hill has made a conscious and dedicated effort this year to provide community service opportunities for its middle school students. Student participants included members of the National Junior Honor Society, Student Government Committee, the Girl's Modified Soccer and Volleyball teams, the Newburgh Steeler's Football team as well as other enthusiastic Meadow Hill GEMS participants. Through the collaborative effort of all, seniors were able to enjoy a fun filled evening of dinner and dancing.
TEACHERS: Are you and your students doing something great? Please contact your Communication Strategist. We'd love to attend or post your pictures and recap to highlight the amazing accomplishments throughout our district! Grades PreK-5 Amanda McDowell (amcdowell@necsd.net) and Grades 6-12 Cassie Sklarz (csklarz@necsd.net).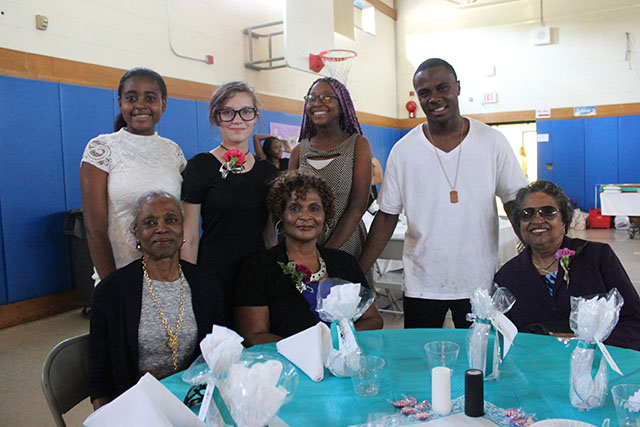 Date: 2017-06-05 12:27:37