NOTICE: This post is over 180 days old. This information may be outdated if you're looking for new or upcoming information.
Welcome Letter from New Balmville Assistant Principal Cooper
Dear Balmville Community,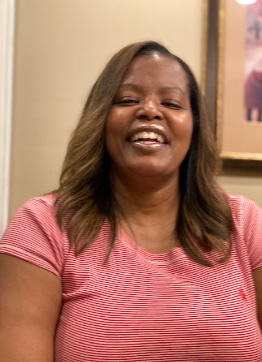 I am deeply honored to become a part of the Balmville Family and to serve as your Assistant Principal. As a way of introduction, I have been married for fourteen years and have a nine year old daughter that will be in 5th grade in September. Like most children and similar to our Balmville Scholars, my daughter is excited about returning to school but is also scared about the upcoming school year. Therefore, I encourage you to speak to your child about the expectations for the 2020-2021 school year.
Professionally, this will be my 22nd year in education. I began my career in the South Bronx of New York City teaching 7th grade ELA and social studies to a class of 37 students. Though challenging, I developed a deep understanding of the students and fell in love with teaching. While in the South Bronx, I became the Academics Olympics Coach which allowed my students to compete in all content areas against other students in the district. Through that opportunity, my students were able to showcase their skills and experienced competitive matches. As I continued in my career, I became a Dean of Students at The Albert Einstein Intermediate School in the Bronx. In that role, I was able to create processes and assisted students with decision making and substantially reduced the suspension rate while providing students with social emotional support. As I moved through the administrative realm, I became the Assistant Principal at Frederick Douglass Academy II Middle School. During my tenure, I worked meticulously with a group of teachers and moved the school from a C to an A in three years. This was one of the most memorable experiences of my career in NYC, as it showed that with teamwork, we can move mountains. In 2012, after working in NYC for fifteen years, I left the city and obtained a position in Newburgh as the Humanities Supervisor/Director as my family moved to Monroe. As a director, I had the unique opportunity to work on curriculum development and assessments. One of my greatest successes in Newburgh has been the introduction of the US History Regents at South Middle School. As a director, I worked with the teachers and petitioned the district to have our 8th grade scholars take the US History Regents. After much discussion, it was finally approved and our 8th graders were permitted to take the US History Regents, a high school level exam and performed extremely well.
As I return to an elementary level, I and the entire staff at Balmville will be working closely with you. Please do not forget that we are here for you and our doors will always be open to you. I thank you for welcoming me to the Balmville Community.
Sincerely Yours,
Rhode Cooper
Assistant Principal
ATTENTION: Are your scholars or colleagues doing something great? Please contact the district Communications Team at communications@necsd.net. We'd love to visit your class or event and/or post your pictures and recap to highlight the amazing accomplishments throughout our district!
Date: 2020-08-28 04:20:55 AM