THA Teachers become Content Enhancement Instructional Method Certified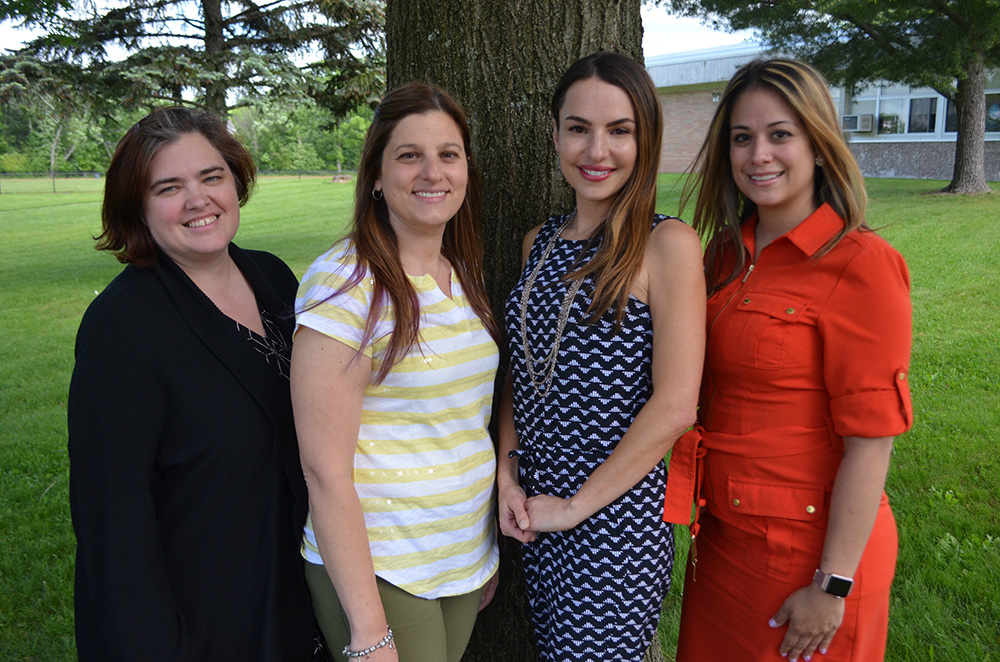 Temple Hill Academy's (from left to right) Allison Roberts, Kimberly Tennant, Caroline Schwind, and Stephanie Negron have become certified Content Enhancement Professional Developers through the Strategic Instruction Model and The University of Kansas Center for Research on Learning. The THA SIM Team completed a rigorous two year apprenticeship under their mentor, Dr. Joan Miller. The Content Enhancement instructional method uses powerful teaching devices to organize and present curriculum content through devices and routines that actively engage academically diverse learners.
TEACHERS: Are you and your students doing something great? Please contact your Communication Strategist. We'd love to attend or post your pictures and recap to highlight the amazing accomplishments throughout our district! Grades PreK-5 Angela Wise (angela.wise@necsd.net) and Grades 6-12 Cassie Sklarz (cassie.sklarz@necsd.net).