Two NFA Debate Team Members Qualify for Nationals
Two NFA Debate team members have qualified for Debate Nationals virtually in June. The event was originally set to be held in New Mexico, but will now be online. The event will be held June 15-20th. The two NFA scholars who qualified are George Eliadis and Robert Morabito. This is a great opportunity for these young men and our school!
The NFA Debate team is coached by Mr. Matthew Brown.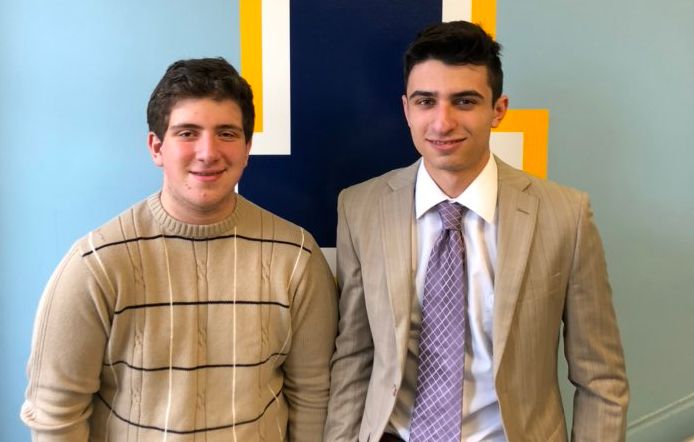 TEACHERS: Are you and your students doing something great? Please contact your Communication Strategist. We'd love to attend or post your pictures and recap to highlight the amazing accomplishments throughout our district! Grades PreK-5 Amanda McDowell (amcdowell@necsd.net) and Grades 6-12 Cassie Sklarz (csklarz@necsd.net).
Date: 2020-05-20 12:43:10