NOTICE: This post is over 180 days old. This information may be outdated if you're looking for new or upcoming information.
Newburgh Schools Virtual Push Up Challenge
The NFA Main Administrative team is hosting a virtual online fundraiser called, "The Newburgh Schools Push Up Challenge" this Saturday, May 2nd from 12pm - 2pm, on the digital platform, Zoom. All proceeds will go to local food banks. More information and event goals below.
Newburgh Schools Virtual Push Up Challenge

When: Saturday, May 2, 2020
Time: 12:00pm - 2:00pm
Push-up participants:
Cheer section: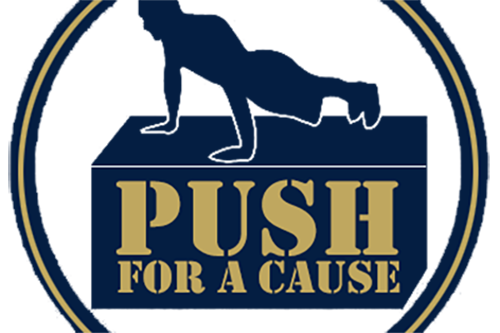 Our goal is to raise money for the Food Bank in Newburgh and the Community Foundation of Orange and Sullivan Counties. Below is a link to the great work of the Community Foundation (they provide financial assistance to a number of non-profit agencies in Newburgh)
We will be virtually hosting a two-hour block of time, where Assistant Principal (and Push Up King) Mr. Ragusa, will lead students, parents, and NECSD staff members and their families to do push ups.
Students will only be asked to donate push ups, not collect or donate money.
We will raise money from donations based upon: How many Push Ups a participant does or the total number of push ups by the entire school, or even a flat out donation.
We are asking the NECSD Community to participate in the challenge by:
- logging in on Saturday and doing some push ups to boost our numbers of push ups
- logging in to cheer on our students and colleagues and
- hopefully donate to our Fundraiser, supporting our Newburgh Community
Goals for the Push Up Challenge:
Over 10,000 Push Ups by the NECSD Community
Mr. Ragusa: 1,500 push ups (yes, you read that right!)
Get everyone in the District active and together!
If you would like to participate in the Fundraiser, you must have the Zoom app downloaded on your phone or computer. If you choose to participate, you do not need to stay on the challenge for the entire two hours. We are assigning blocks of time for teams and groups at school to do their push ups together, so we can get maximum exposure for as many people as possible in the meeting. When you are done pushing, please record the number of push ups you do in the chat room.
Push-up participants:
Cheer section:
ATTENTION: Are your scholars or colleagues doing something great? Please contact the district Communications Team at communications@necsd.net. We'd love to visit your class or event and/or post your pictures and recap to highlight the amazing accomplishments throughout our district!
Date: 2020-04-30 09:57:54 AM