Twenty-three Scholars Audition for Orange County Junior High All County Chorus
On Saturday, February 8, 2020 23 scholars from NECSD travelled to Warwick Valley to audition for the Orange County Junior High All County Chorus. The students prepared beforehand and sang in trios for a panel of judges. The results will be announced in the coming weeks.
Musicians from NFA Main Campus, Heritage Middle School, Meadow Hill School, South Middle School, and Temple Hill Academy were represented.
Story and photo submitted by Ms. Becky Clina.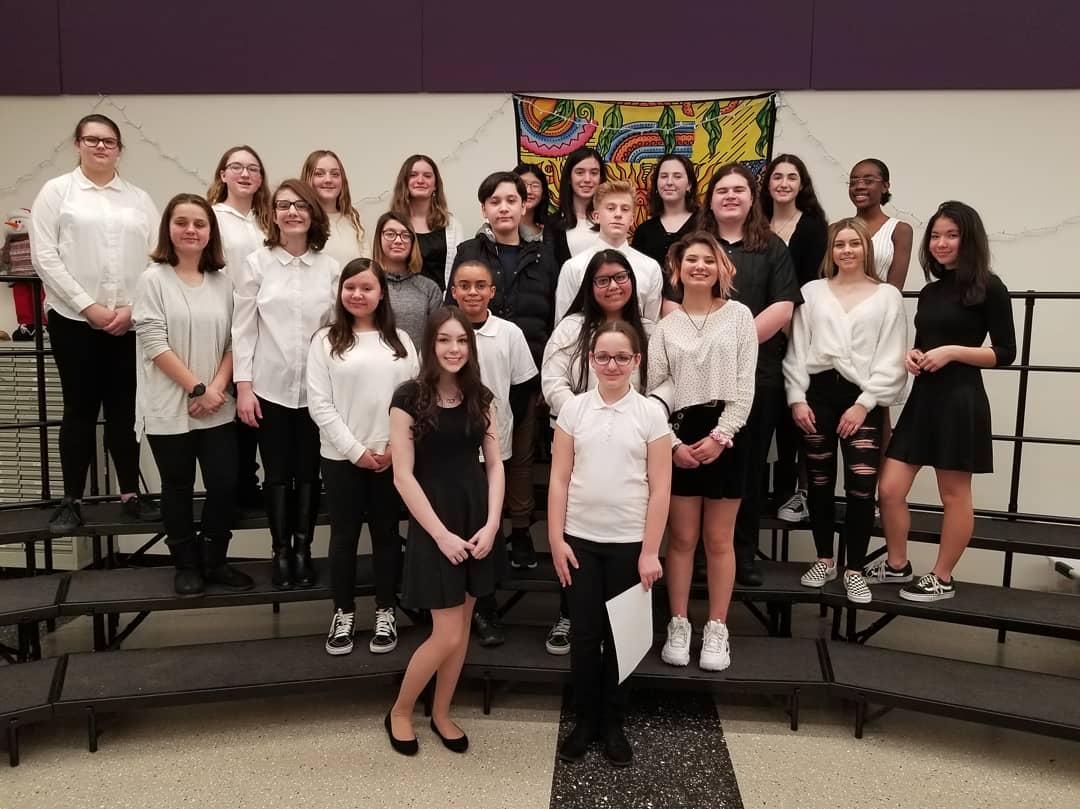 TEACHERS: Are you and your students doing something great? Please contact your Communication Strategist. We'd love to attend or post your pictures and recap to highlight the amazing accomplishments throughout our district! Grades PreK-5 Amanda McDowell (amcdowell@necsd.net) and Grades 6-12 Cassie Sklarz (csklarz@necsd.net).
Date: 2020-02-13 19:25:19