Fostertown Families: Glowga Yoga Party
Join us on Friday, January 31, 2020 for a Glowga Yoga Party as a 5h Grade Fundraiser. Please RSVP by January 24, 2020 at the school or by phone. Doors open 5:15pm, starts promptly at 5:30PM. Cost is $8 per person. Ages 8 and up are welcome. Cash or check can be made to NECSD. Bring your own mat, wear white or neon.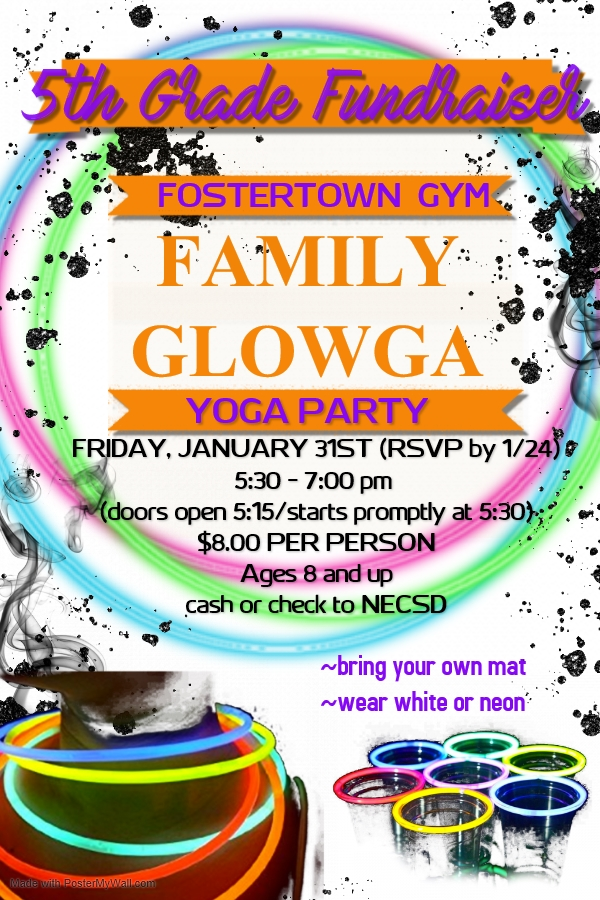 TEACHERS: Are you and your students doing something great? Please contact your Communication Strategist. We'd love to attend or post your pictures and recap to highlight the amazing accomplishments throughout our district! Grades PreK-5 Amanda McDowell (amcdowell@necsd.net) and Grades 6-12 Cassie Sklarz (csklarz@necsd.net).
Date: 2020-01-21 08:08:46