American Legion Post 1181 Visit Temple Hill Students
The Third Grade Classes of Temple Hill Academy were honored to have the American Legion Post 1181 from the Town of Wallkill under the Leadership of Commander Jim Scali and several of his comrades visit our school on December 4th, 2019.
Fourth and fifth grade students were educated on the various duties of the Veteran's of the Foreign Wars, as well as what patriotism means.
The students were very engaged and extremely respectful during this exceptional display that our outstanding military gentlemen provided. The morning culminated with a more intimate question and answer with the third grade classes where each Veteran, dressed in their respective military uniform sat with each class and answered questions that were raised from the information the gentleman spoke of or the children wondered about. The eagerness of the students to listen to the stories told by the Veterans was inspiring to say the least and every story was told in a positive light and maintaining the end result of freedom for all. All students walked away from this assembly with a sense of pride, honor and knowledge of what respect for the men and women in the military needs to be!
TEACHERS: Are you and your students doing something great? Please contact your Communication Strategist. We'd love to attend or post your pictures and recap to highlight the amazing accomplishments throughout our district! Grades PreK-5 Amanda McDowell (amcdowell@necsd.net) and Grades 6-12 Cassie Sklarz (csklarz@necsd.net).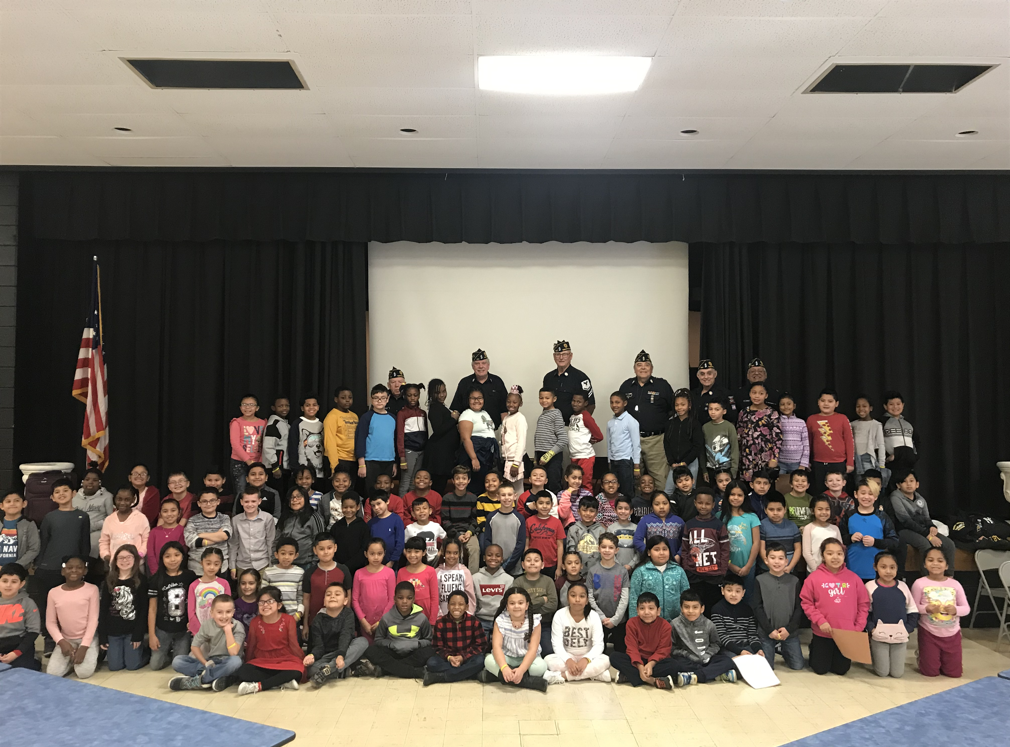 Date: 2019-12-16 14:09:17