Human Resources Department Recognizes Finance Department for 98% Attendance
The Department of Human Resources has been celebrating departments and schools with the highest attendance each month. For the month of October, the Finance Department received recognition for achieving 98% attendance - the highest of all departments in the district. Congratulations!
TEACHERS: Are you and your students doing something great? Please contact your Communication Strategist. We'd love to attend or post your pictures and recap to highlight the amazing accomplishments throughout our district! Grades PreK-5 Amanda McDowell (amcdowell@necsd.net) and Grades 6-12 Cassie Sklarz (csklarz@necsd.net).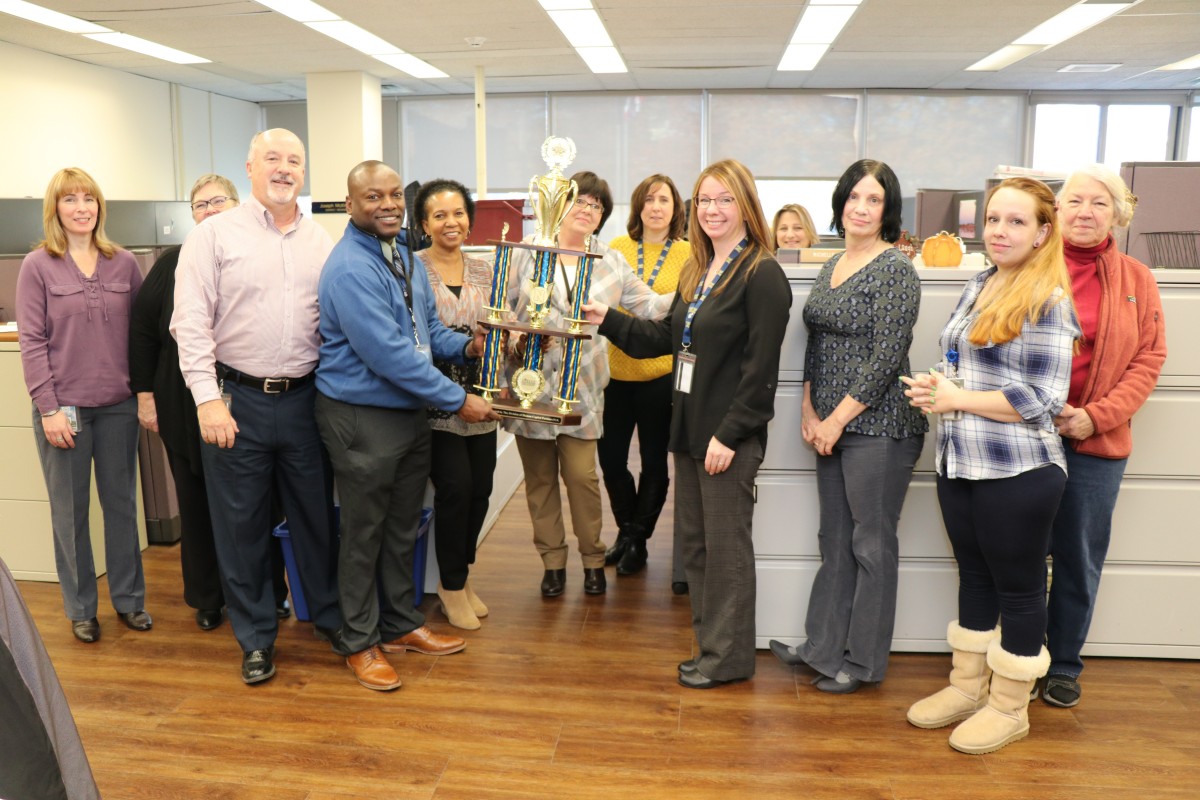 Date: 2019-12-13 11:09:29