South Middle School proudly presents: Beanie and the Bamboozling Book Machine
South Middle School proudly presents: Beanie and the Bamboozling Book Machine
By Bob May, Christopher Tibbetts, and Roy C. Booth. Based on an original story by Bob May.
Directed by Caroline Curtis
Friday, December 13, 2019 - 7pm
Saturday, December 14, 2019 - 7pm
Edward J. Mucci Auditorium
South Middle School Newburgh, NY
General Admission $7 Seniors and Students $5
~ Tickets available at the door ~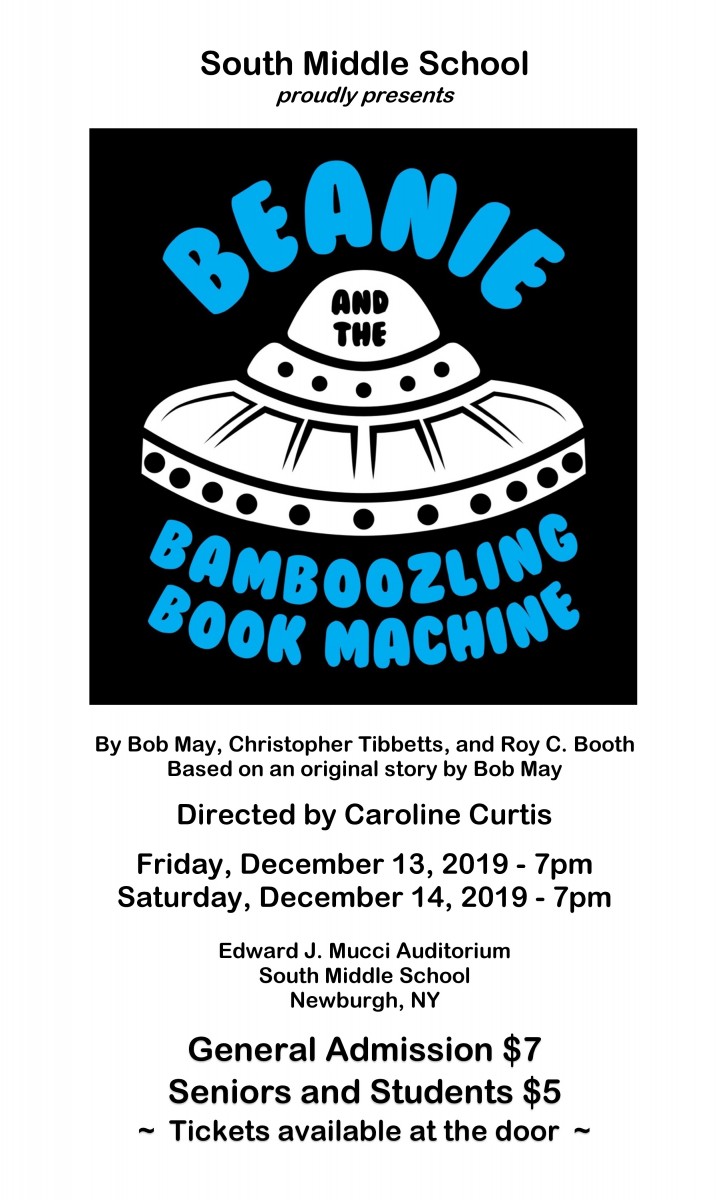 TEACHERS: Are you and your students doing something great? Please contact your Communication Strategist. We'd love to attend or post your pictures and recap to highlight the amazing accomplishments throughout our district! Grades PreK-5 Amanda McDowell (amcdowell@necsd.net) and Grades 6-12 Cassie Sklarz (csklarz@necsd.net).
Date: 2019-12-11 09:38:52